Orbitkey Nest Portable Organiser and Wireless Charger
According to a study coming out of the University of Minnesota, a messy desk is actually a good indicator of creativity and even genius. What the study doesn't report on is all the frustration that people experience because of that messy desk—regardless of how creative or smart they are. Having a neat and tidy desk is more comfortable and efficient, and that's why there are whole corners of the market that are dedicated just to helping you get your mess in order. Orbitkey is adding to your arsenal of organization tools with Orbitkey Nest, a new approach to making order of the chaos.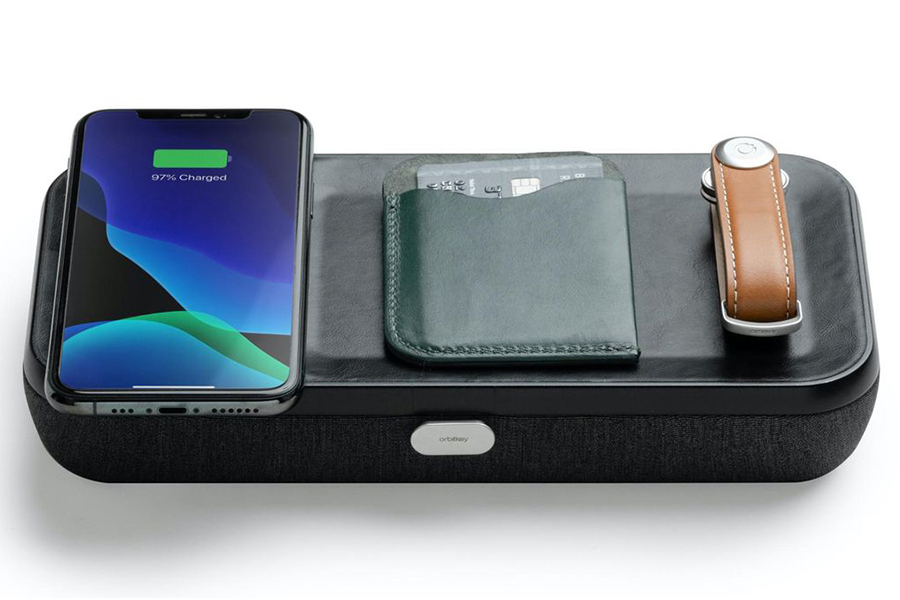 Orbitkey Nest combines a desk organizer with a 10w wireless charging pad—and it's transportable, making it perfect for your travels. The black box is roughly the size of a book and features a leather lid, making it look classy and elegant. The lid covers the foam-lined interior, which has removable dividers so that you can organize in whatever manner suits you. The lid is hinged so that it opens easily. The underside of the lid features several pouches and sleeves that can hold things like cards, keys, and cash. The exterior is tough, so it can withstand being shoved into your backpack, briefcase, or carry-on. An elastic loop keeps the lid in place and there is also a pen loop on the hinge so that you can have quick access to a writing utensil. Just as handy, the top tray has an embedded wireless charger in it, so you can keep all your Qi-enabled devices up and running, without having to worry about remembering all those charging chords. Nest is also offering a Bluetooth tracker, which makes your Orbitkey Nest trackable, and a key organizer as add-ons for the Nest.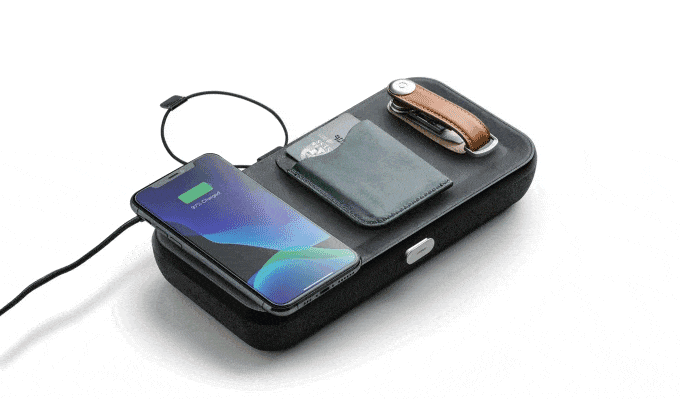 You may like the idea of coworkers thinking you're a genius because your desk is a mess, but the reality is that it no doubt drives you nuts. So why not get the Orbitkey Nest and get your desk organized—and prove to everyone that you really are a genius.