RVLock V4 Turns Your RV into Fort Knox
RVs are interesting creatures. They're vehicles—it's in the name after all—so there's an expectation of mobility and ease of access. But they're also a home, so you have an expectation of security. But often, having to carry around a key for your RV isn't convenient (anyone care to go swimming? But what do you do with the key while you're at the lake?). On top of that, factory-installed locks and handles aren't exactly the pinnacle of security. The RVLock V4 Keyless Entry Handle addresses both of those issues, providing a secure lock that can be opened using either the integrated keypad or a convenient fob.
You'll also like:
Flowcamper Casper is the VW Kombi for the 21st Century
Darc Mono Luxury Camper is the 'Ultimate Expedition Vehicle'
17 Best Off-Road Camper Trailers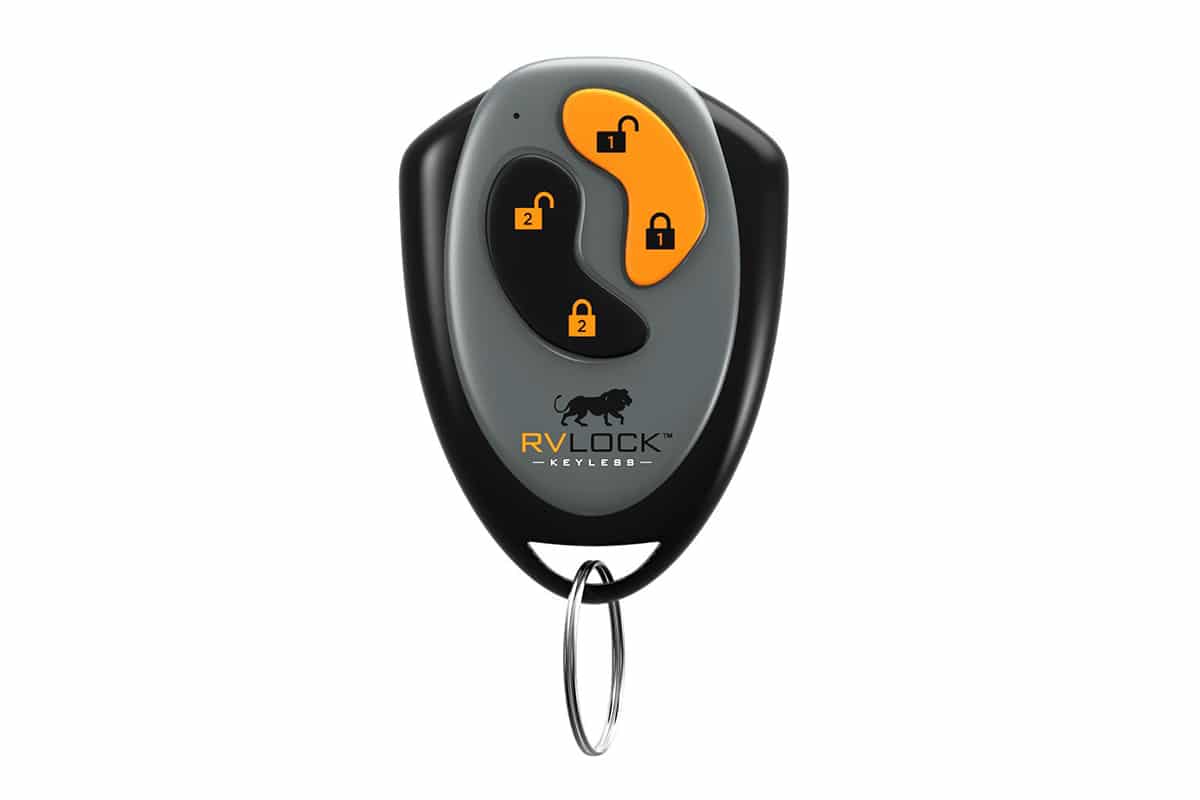 Here's a dirty little secret that you may not be aware of. Many RV manufacturers use only a handful of different lock and key combinations when building an RV. That means that often the key to your neighbour's RV will also unlock your RV. For that reason, many RV owners will swap out the locks. If you're going to swap out the lock of your RV—and you probably should—then why not take the added action of putting in a lock that will be more convenient.
The RVLock offers an integrated keypad that provides over 1 million lock combinations. The likelihood of someone being able to use the same code to get into your RV is minuscule, much less than the chances of there being a shared or master key somewhere out there. Plus, a code makes it easier to give someone else access to your RV. And if you're not a fan of remembering a code, you can always use the fob, which is similar to the keyless entries for your car. The fob even works over a distance, so you can unlock the door for someone without having to get up from the campfire. You can also sync up to 10 key fobs to control multiple locks on your RV, such as for storage or baggage compartments. Finally, the RVLock is made of hardened steel for the core and a metal alloy for the rest.
The RVLock V4 Keyless Entry Handle with an integrated keypad and fob is a simple addition to your RV life, but one that will make that life feel more convenient and safe. The lock is available through Amazon for just $239.99.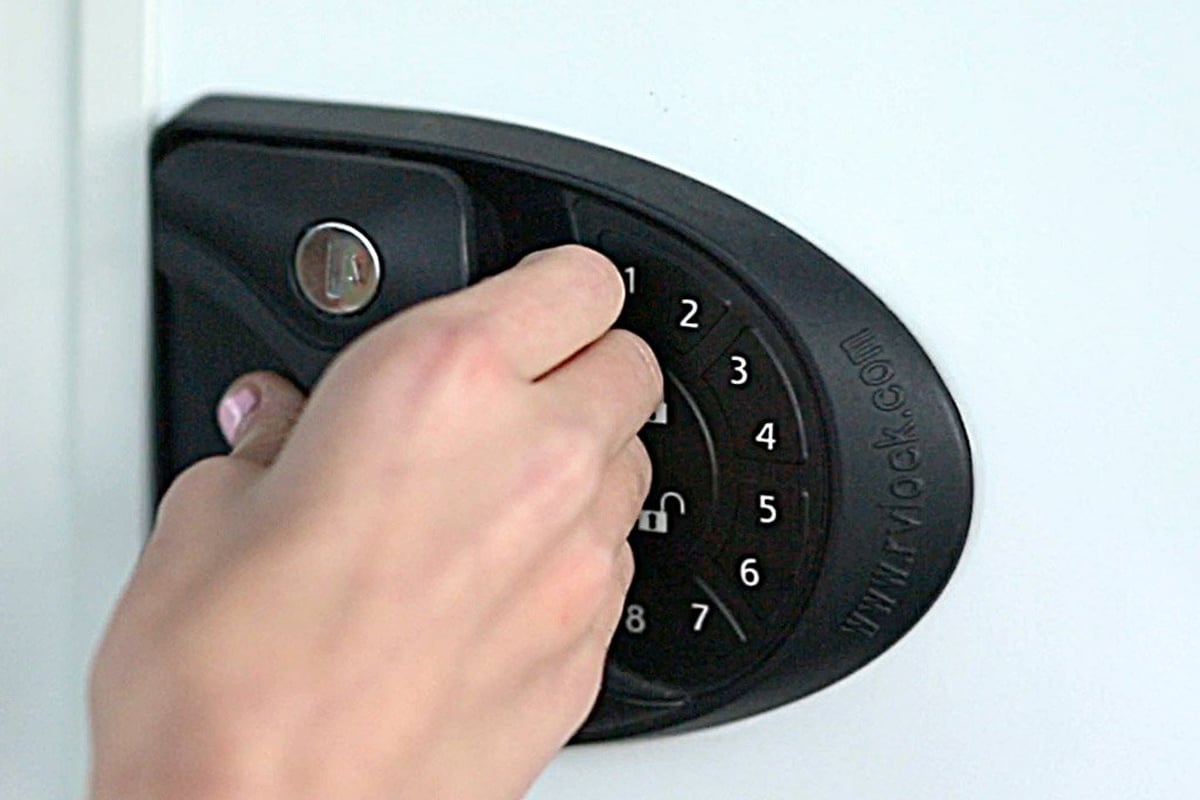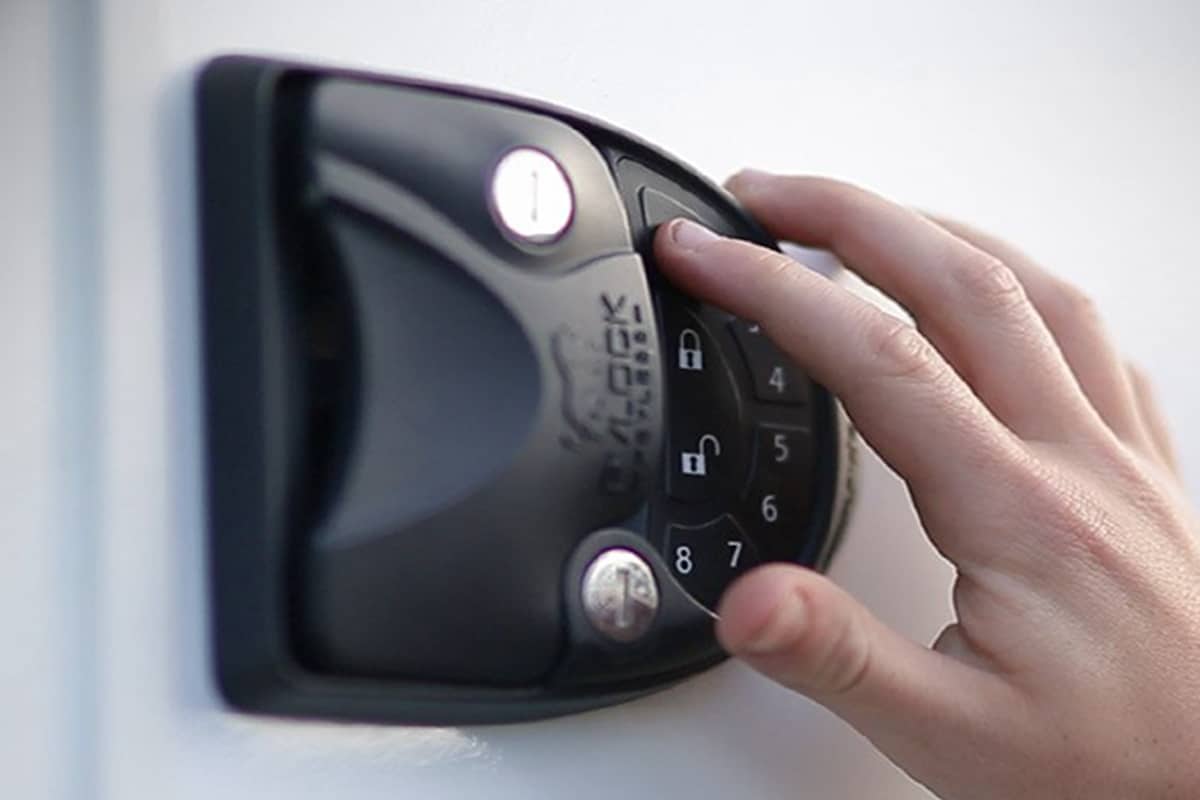 You'll also like:
Flowcamper Casper is the VW Kombi for the 21st Century
Darc Mono Luxury Camper is the 'Ultimate Expedition Vehicle'
17 Best Off-Road Camper Trailers