Samsung Galaxy Note20 Ultra Price, Specs, Release Date
In a monster event shrouded in mystery overnight, Samsung finally confirmed all suspicions. For the first time ever, the Korean electronics giant unveiled its new Note20 range, along with the new Tab s7 & S7+, Galaxy Watch3 and Galaxy Buds Live. The proverbial feast of new gear was revealed live in real-time in the inaugural Samsung Galaxy Unpacked virtual event.
You'll also like:
Apple Unveils Fastest and Most Powerful iMac Ever
ASUS Boosts Multitasking and Productivity with ZenBook
5 Samsung Products to Improve Your Home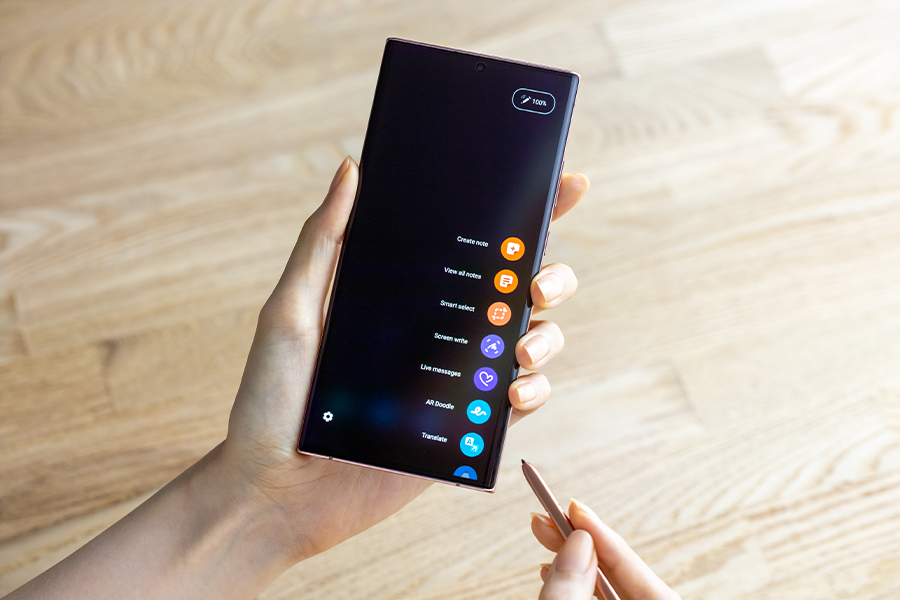 The Samsung Galaxy Unpacked event was one tech fans had been waiting for and it didn't disappoint. Delivering a host of new Galaxy releases, Unpacked had a little bit of everything, which is precisely what the brand was going for. "These devices deliver on our vision to be the innovator of new mobile experiences that flow seamlessly and continuously wherever we go," TM Roh, president and head of mobile communications business at Samsung said. "They combine power with seamless functionality, whether you're at work or play, at home or away. In the Next Normal, you will be empowered to live life to the fullest with these devices in your hand (and in your ears, and on your wrist.)"
According to Roh, Samsung has supercharged its approach to innovation, collaboration and agility. "We saw that people wanted – and needed – devices optimised for work, play, and multi-tasking for a diverse range of lifestyles," he said. "Our commitment to innovation, coupled with our operational agility, meant we could completely reimagine the mobile experience."
Judging by the new Samsung Galaxy Note20, they might have done just that.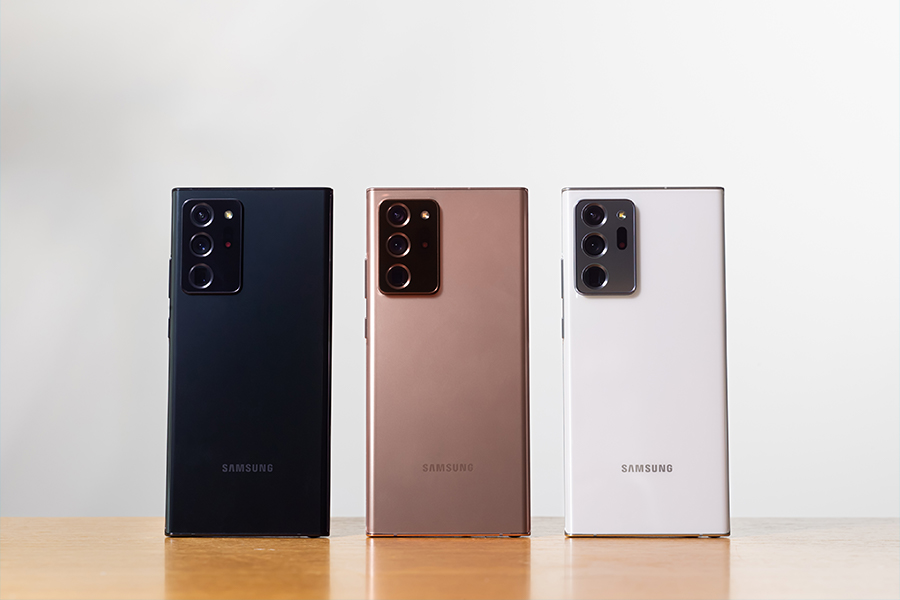 Samsung Galaxy Note20
The highlight of Galaxy Unpacked was undoubtedly the unveiling of the Galaxy Note20. Touted as the most powerful Note series yet, the Galaxy Note20 Ultra and Galaxy Note20 offer broad and wide-ranging features that the brand claims have been "built for efficiency".
Specifically, the new Galaxy Note20 series cops an enhanced S Pen, offering an improved writing experience with greater accuracy and responsiveness. Further, a new level of connectivity allows Note20 users to capture, edit and share your ideas across your phone, tablet or Windows 10 PC, moving seamlessly from device to device. This is also backed by the new Windows integration feature, which will soon allow you to run multiple apps side by side on your Windows 10 PC.
With the Galaxy Note20, Samsung has also boosted its partnership with Microsoft entertainment. Fully immerse yourself in the most powerful mobile gaming experience Samsung has ever engineered into a smartphone, so you can game like a pro from your couch, backyard, or wherever the day may take you," Samsung said. The continuation is set to see users able to play their favourite Xbox games on the Note20 as early as September 15, including titles like Minecraft Dungeons and Gears 5. All this is backed by the new AI game booster and Bluetooth audio response optimisation, along with the Note20 Ultra's 240Hz touch latency.
Should you want to take the entertainment onto a bigger screen, the Samsung DeX allows you to wirelessly connect the Note20 to a smart TV, managing the two screens simultaneously. Not that you'll need it, with the Note20's 8k camera 21:9 aspect ration and pro-grade video capabilities. In fact, the much-anticipated camera capabilities didn't disappoint either. While not groundbreaking, the Note20 Ultra scores a 108MP wide-angle camera with an aperture capability of F1.8, laser AF sensor and Samsung's infamous Space Zoom functionality.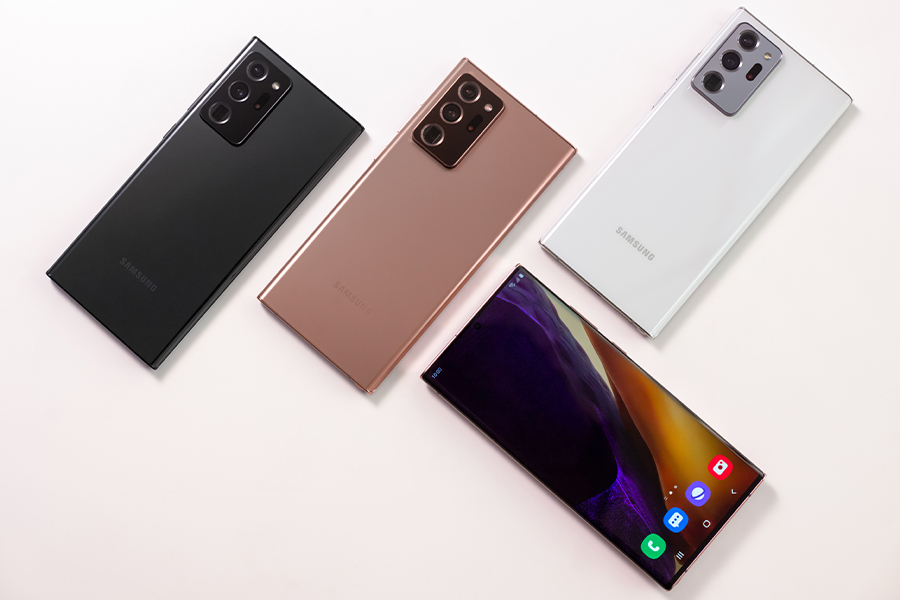 While the entertainment and work functions are decidedly handy, the big question remained over the processing power of the new flagship release. According to the tech giant, the Note20 delivers, copping what it claims is the fastest processor of all Galaxy devices. "For the first time in the Note series, Galaxy Note20 Ultra offers a vivid and bright Dynamic AMOLED 2X display (6.9-inch for the Ultra, 6.7-inch for Note20) and 120Hz refresh rate delivering buttery smooth visuals on our best screen yet, which automatically adjusts to the content you are viewing to optimise battery life," Samsung said. "Sporting an all-day intelligent battery and Super Fast Charging capabilities, you can get more than 50 per cent charge in just 30 minutes." It's a big claim for the new release.
The Samsung Galaxy Note20 Ultra 5G comes with 12GB RAM, with the option of 512GB, 256GB or 128GB of internal storage. Additionally, the Ultra LTE comes with 8GB RAm with either 512GB or 256GB of internal storage, with the Note20 standard scoring 8GB RAM and either 256GB or 128GB of storage. The flagship 512GB Note20 Ultra 5G is available to order now and is priced at AUD$2,199, with the Galaxy Note20 starting from AUD$1,499, making this one of the pricier lines in Samsung's range. But that wasn't all.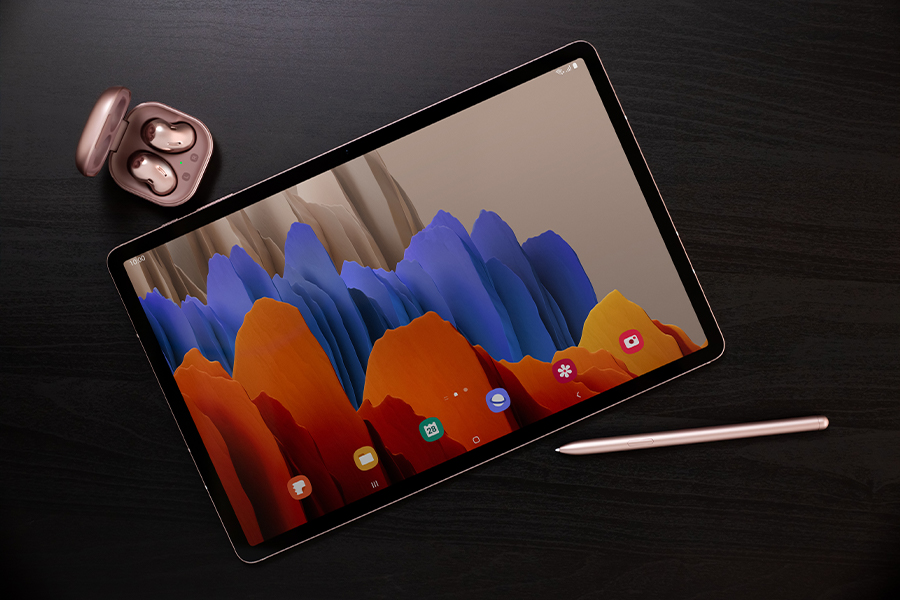 Galaxy Tab S7 and S7+
Samsung's most flexible addition also got an upgrade. The Galaxy S7 and S7+ tablets are the latest releases in the lineup to cop the new next-generation processor. "The processor's CPU, GPU and NPU deliver enhanced performance, ensuring that multi-tasking and videoconferencing is seamless when you're on the clock, and playing a high-quality streaming game when you're unwinding with friends after work is easier than ever," Samsung said.
Designed for both work and play, the new tablets are compatible with the improved DeX along with the new Book Cover Keyboard. "This upgraded keyboard comes with an added line of intuitive function keys, a larger touchpad and several new angles, so that you can comfortably write, type and sketch when you're away from a desk," Samsung said.
The Galaxy Tab S7 features an 11-inch LTPS TFT display and Tab S7+ features a one-of-a-kind 12.4-inch Super AMOLED display – both supporting a 16:10 aspect ratio picture. To help improve the sound, Samsung called on quad speakers by AKG, adding 120Hz refresh rate for the ultimate entertainment package. The Galaxy Tab S7 is available for pre-order from August 28, starting from AUD$1,149 with the top of the line Galaxy Tab S7+ 256GB model priced at AUD$2,049.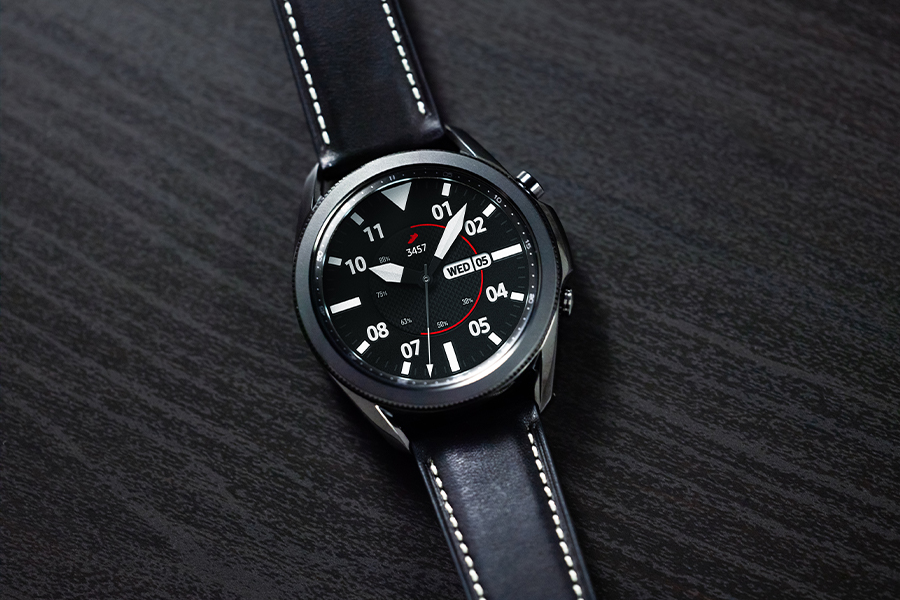 Galaxy Watch3
Adding to its sports and active line, the Samsung Unpacked event also saw the arrival of the Galaxy Watch3. Reminiscent of a classic timepiece, the new smartwatch cops the same rotating bezel fans enjoyed from the previous generation, allowing wearers to easily toggle between widgets and apps. While the design is unmistakably similar to the previous version, the new Galaxy Watch3 is apparently thinner, smaller and lighter, albeit with a larger display. For those fans of customisation, you can choose from a whopping 80,000 watch faces from the Galaxy store. But while looks are important, the Watch3's real focus is on fitness.
For the first time, the Galaxy smartwatch cops a blood oxygen feature, blood pressure monitoring and electrocardiogram readings. There is also improved running analysis and access to a full-service fitness studio with Samsung health, including a library of over 120 video workouts.
Landing in Stainless Steel: Mystic Bronze, Mystic Black, Mystic Silver Titanium: Mystic Black, the new Samsung Galaxy Watch3 comes with 1GB RAM and 8GB internal storage. The 41mm version is priced from AUD$649 with the 45mm LTE variation worth AUD$849. All additions are available for preorder now.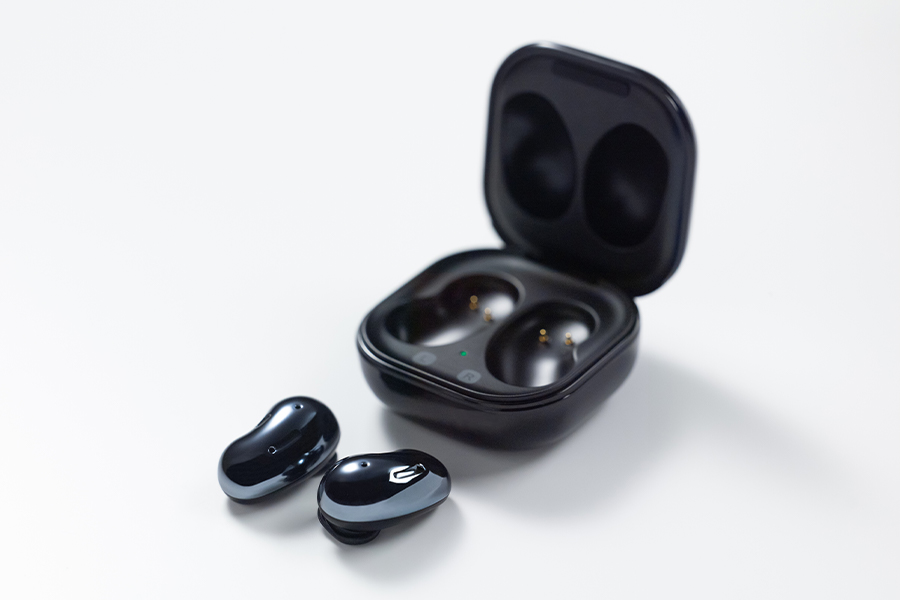 Galaxy Buds Live
A further announcement saw Samsung reveal a new set of earbuds, the Galaxy Buds Live. Samsung claims the new ergonomic, tip-less design contours to the shape of your ear, making them comfortable enough to "wear all day". For the sound, Samsung once again called on AKG for a 12mm speaker and bass duct that also features Active Noise Cancellation.
Like all the new Galaxy products, the Buds Live offer the ability to seamlessly switch between connected devices, with no disconnecting requires. Even better, the new earbuds can offer a full hour of playtime with just five minutes of charging. The new Galaxy Buds Live are available for pre-order now and are priced at AUD$319.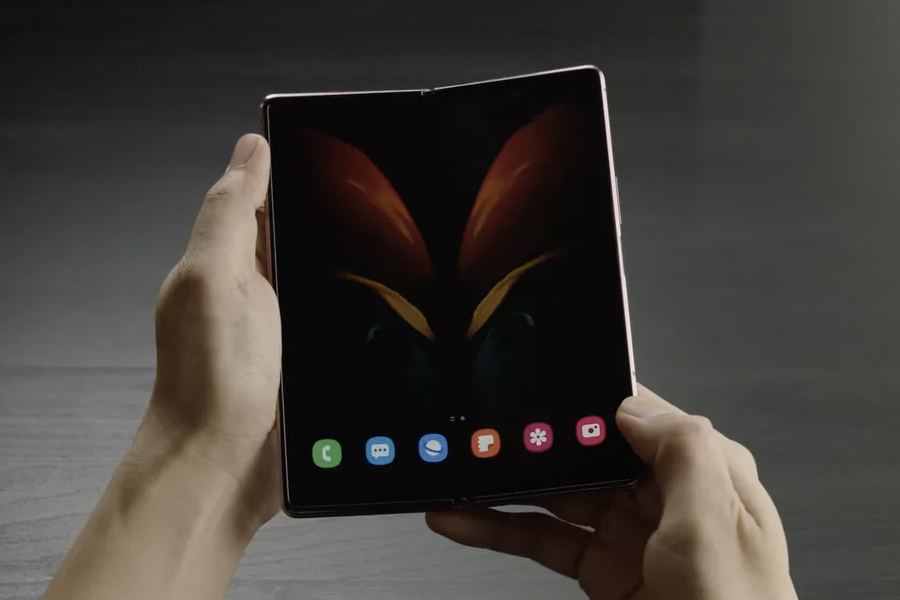 Galaxy Z Fold 2
In a surprise announcement, Samsung finished the Unpacked event with a sneak peek at the new Galaxy Z Fold 2, the latest incarnation of the hit foldable smartphone. Boasting a full-size 6.2-inch screen that covers the entire front of the phone, along with a 7.6-inch main display, the new Z Fold 2 is Samsung's most interesting addition. According to reports, the new A Fold 2 also scores Qualcomm's latest Snapdragon 865 Plus processor. An online reservation system has now been set up for those looking to cop the new release.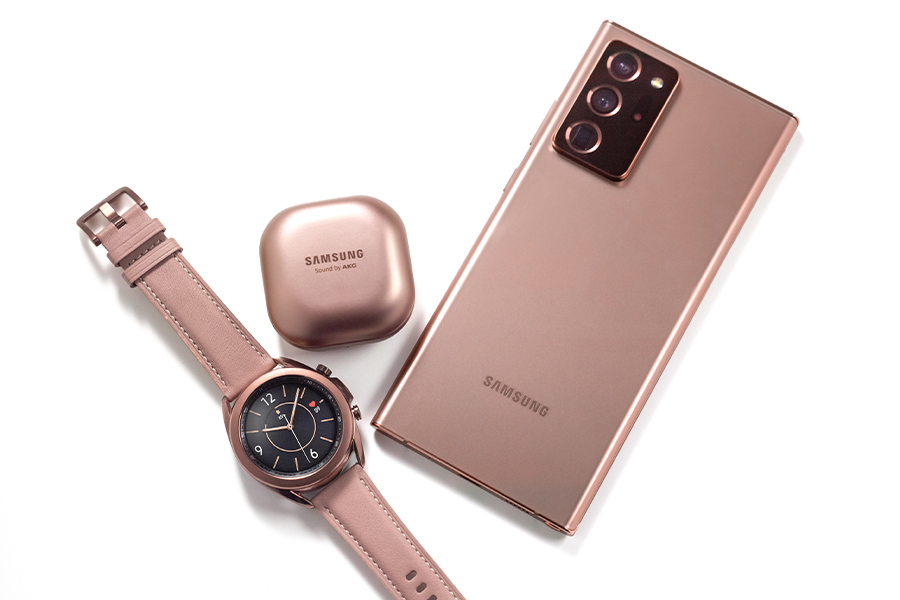 Samsung Unpacked
While there's no doubting the Samsung Unpacked event was a new situation for tech fans and the Korean giant itself, the result was nothing new. A slate of new gear across a number of verticals offering a new connected experience has become the norm for Samsung. We can't wait to see some of these new releases in person.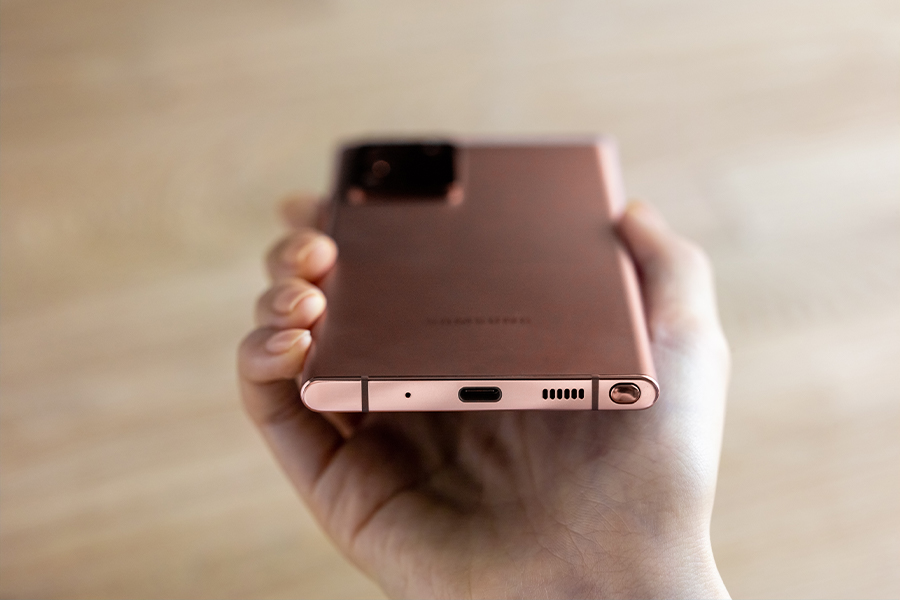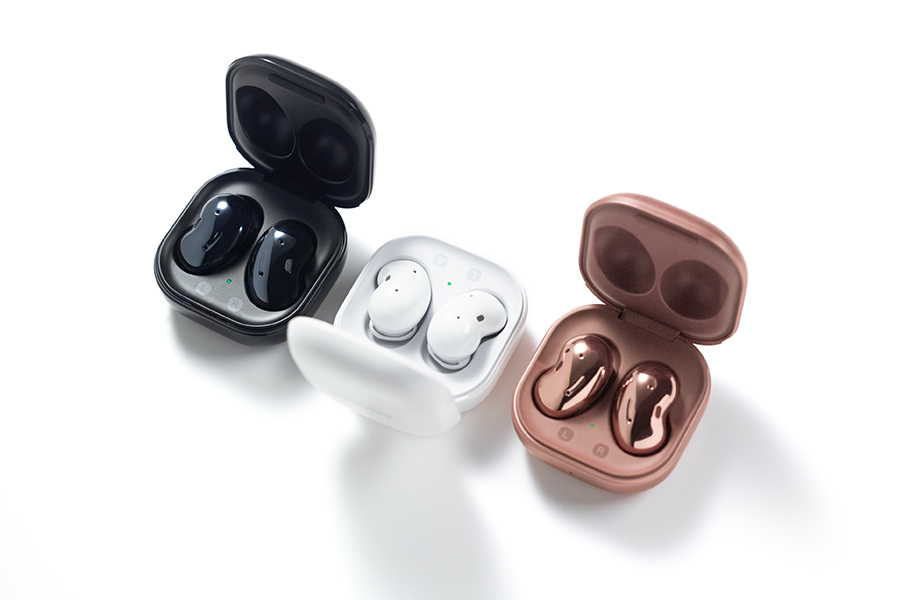 You'll also like:
Apple Unveils Fastest and Most Powerful iMac Ever
Panasonic's Wearable Gaming Speaker System Wraps You in Sound
5 Samsung Products to Improve Your Home