Samsung Smart Monitor M7 Does it All
"Around the world, work, education, and entertainment have transformed into home-centred activities. With this new normal, it is no surprise that most indicators show a rise in digital activities and many are rethinking their technology use at home. Our new Smart Monitor is a direct response to that demand. Consumers no longer have to choose between a screen for one or the other as this display brings it all together," says Hyesung Ha, senior vice president of visual display business at Samsung Electronics regarding the tech company's new do-it-all Smart Monitor.
You'll also like:
Samsung Unveils Astonishing 110-inch MicroLED TV Worth $200,000
LG SIGNATURE Series is Luxury Living Personified
Mi TV LUX Transparent TV is Completely See Through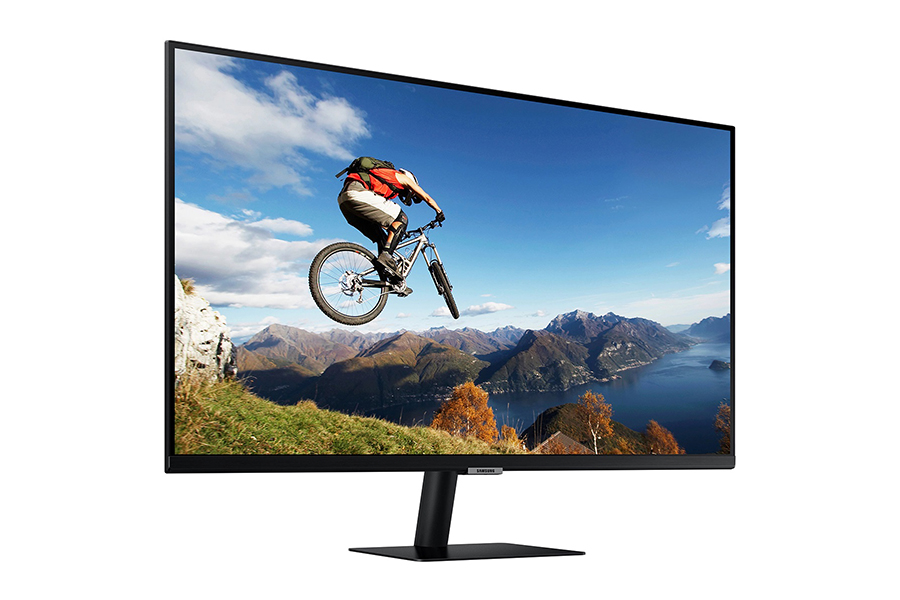 This new monitor really is the Swiss Army Knife of displays. The Smart Monitor is designed to meet the needs of a remote home office, and entertainment hub, and an educational tool by incorporating mobile and PC connectivity. The monitor can connect to both PCs and smartphones. It operates Microsoft Office 365 applications without a PC connection, so you don't have to be at your workstation to view, edit, and save documents to the cloud.
Using the Remote Access feature, you can access files wirelessly and remotely regardless of where your PC or laptop is located. There's also a USB Type-C port if you need a physical connection. When you're ready for a little R and R, you can use the Smart Monitor to stream content with the Samsung Smart Hub. You can watch Netflix, HBO, and even YouTube without a connection to a PC or mobile device with the Smart Monitor. And your viewing experience will be even more pleasurable thanks to the Adaptive Picture optimisation. This feature ensures the highest picture quality regardless of the environment you're in. There's also an eye-saver mode that reduces the amount of blue light to give your eyes a break.
The Samsung Smart Monitor is available in two models—the M7, which supports UHD with its 320inch monitor, and the M5, which offers FHD in either a 32-inch or a 27-inch option.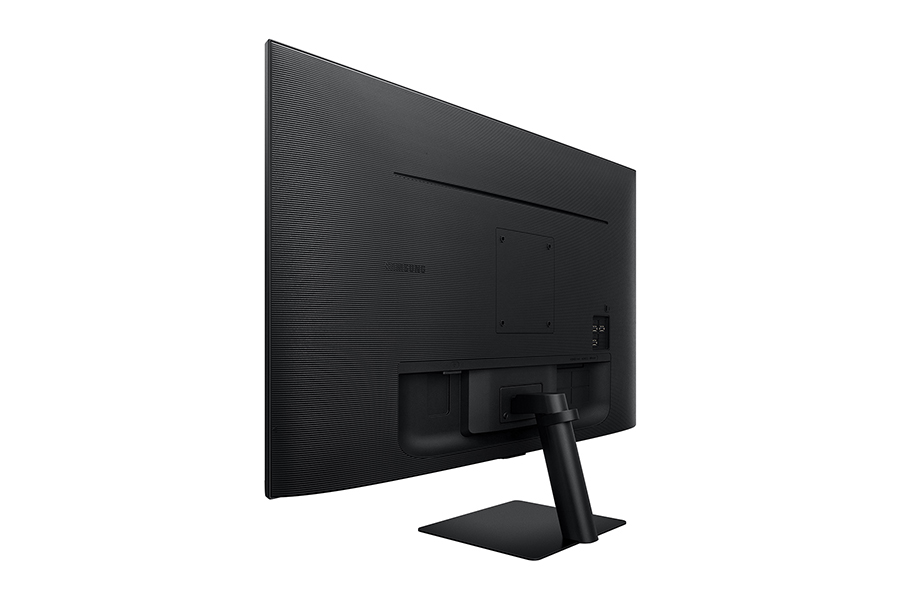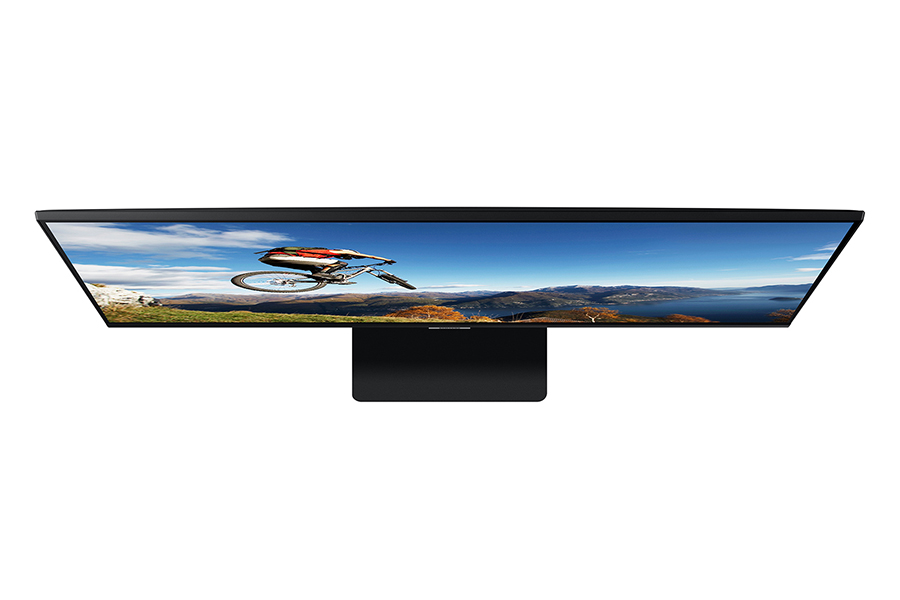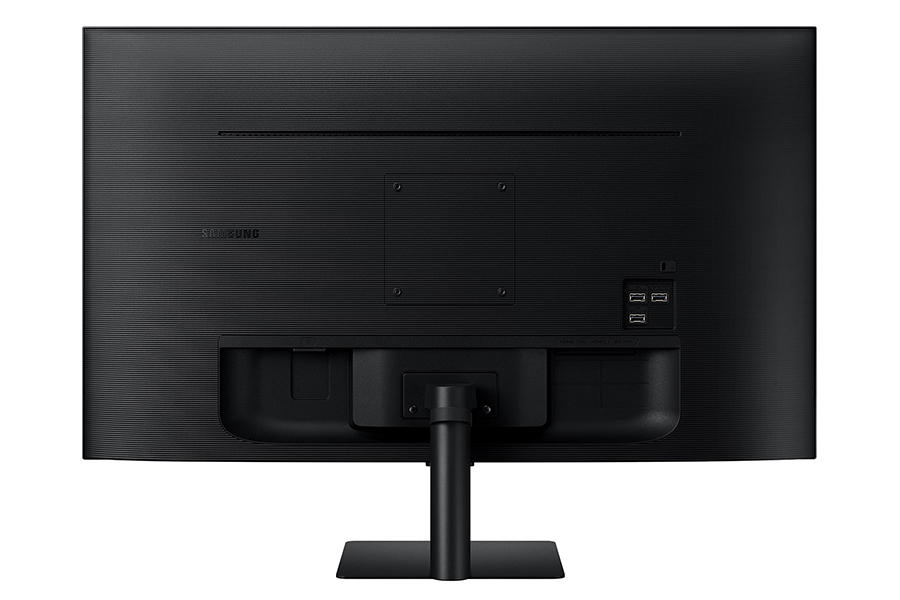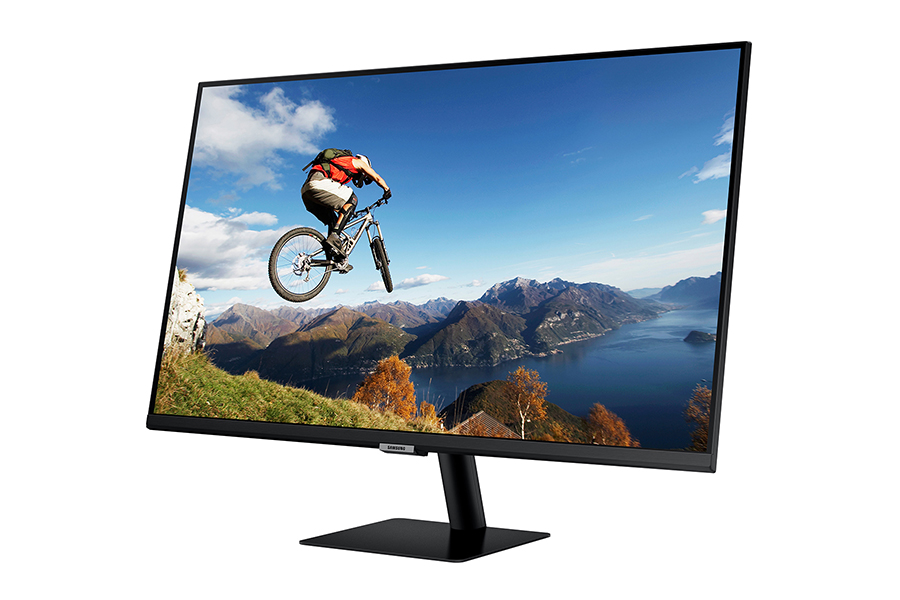 You'll also like:
Samsung Unveils Astonishing 110-inch MicroLED TV Worth $200,000
LG SIGNATURE Series is Luxury Living Personified
Mi TV LUX Transparent TV is Completely See Through