Upgraded Galaxy Tab S9 Tablets Sets a 'New Standard' for Samsung
Just like clockwork, Samsung has unveiled its newest lineup of top-tier Android tablets: the fresh Galaxy Tab S9, S9 Plus, and S9 Ultra. These tablets aim to "set new standards for immersive viewing and creative freedom" and pack in a wealth of innovative productivity features, all aimed at boosting productivity and entertainment. The Android tablets segment has witnessed a surge in fresh competition, with the likes of Google Fold, OnePlus Tab, and Lenovo bringing their own spin to the tablet game. Meanwhile, Samsung, with its new Tab S9 lineup, is sticking to its tried-and-true formula but has spiced things up with newer internals, features and the latest software.
The entire Samsung Galaxy Tab S9 series has been upgraded to feature enhanced OLED screens that offer brighter and sharper visuals. These screens are now capable of a 120Hz refresh rate, ensuring smoother scrolling and reduced pen latency. But Samsung has kept the screen sizes unchanged, which means it's still 11 inches for the Tab S9, 12.4 inches for the Tab S9 Plus, and an impressive 14.6 inches for the Tab S9 Ultra. Also, for some reason, Samsung has decided to stick with the 16:10 aspect ratios for their entire tablet range, which might result in a slightly less comfortable viewing experience when in portrait mode.
RELATED: Everything Samsung Announced at Unpacked 2023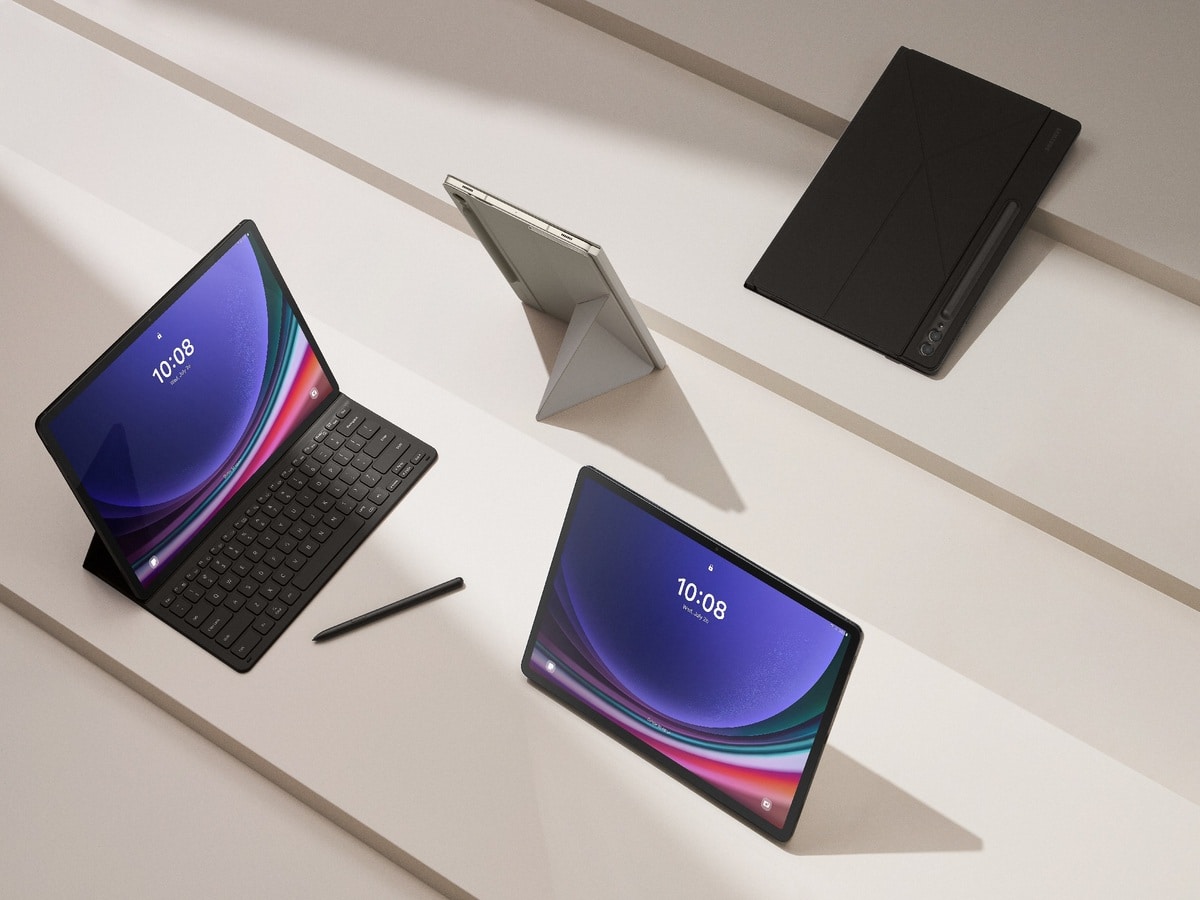 In terms of processing power, all three Tab S9 tablets come fitted with Qualcomm Snapdragon 8 Gen 2 for Galaxy, the exclusive Samsung version of Qualcomm's top-tier processor also found in their smartphones. What sets the new Tab S9 range apart is the introduction of advanced vapour chamber technology, a Galaxy tablet first. As per Samsung, the "advanced vapour chamber technology helps power streaming, gaming or video editing marathons," which on paper, should allow users to extract more performance from their devices.
The entry-level 11-inch S9 model is equipped with 8GB of RAM, while the Tab S9+ boasts 12GB, and the flagship S9 Ultra, offers a whopping 16GB of RAM. In terms of storage, the Tab S9 provides options of either 128GB or 256GB, the Tab S9 Plus offers choices between 256GB or 512GB, and the Ultra offers the possibility of up to 1TB onboard storage. If you prefer physical expandable storage over the cloud, then you might be happy to know that Samsung is still keeping the microSD card slot around.
For connectivity, all three models have support for Wi-Fi 6E, Bluetooth and 5G and Samsung has upgraded the Tab S9 tablets to be IP68-rated, ensuring dust and water resistance—a first for this lineup. The chassis has also been reinforced with Armor Aluminum casing in order to better protect against "bumps and scrapes."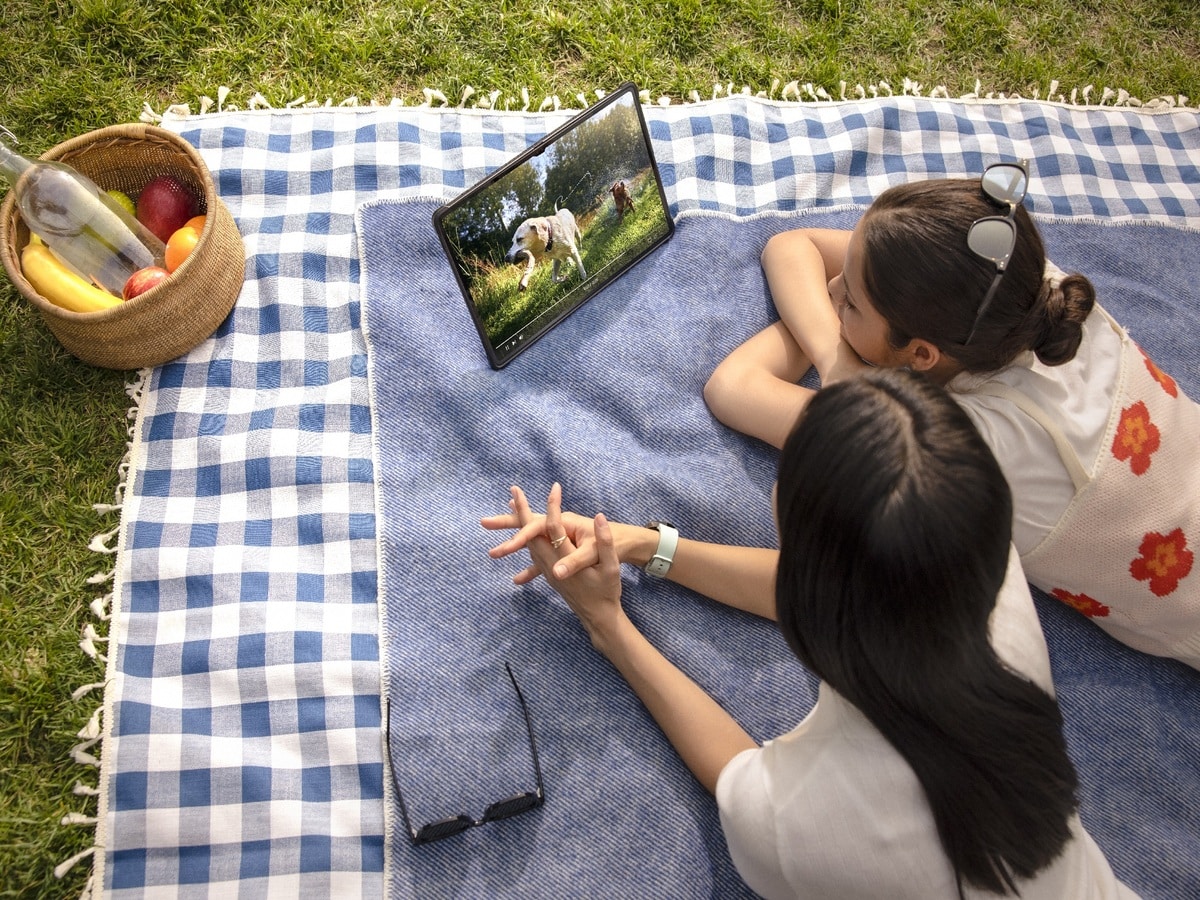 These latest tablets come equipped with an upgraded quad-speaker system, boasting a 20 per cent increase in size compared to their predecessors, enhanced with Dolby Atmos technology and still include an out-of-the-box S Pen stylus. You can also upgrade to Samsung's newly introduced S Pen Creator Edition which boasts a larger form factor, a textured grip for enhanced control, an expanded tilt angle range and the flexibility to switch between a softer or firmer tip according to preference.
The Galaxy Tab S9 series is now available via Samsung's official online store, offering a choice between two colour options: Beige and Graphite. Below are the Australian pricing details for Samsung's Galaxy Tab S9 lineup:
The base Tab S9, which comes with 8GB of memory and 128GB of storage (Wi-Fi), starts at AUD $1,299.
The Tab S9+, featuring 12GB of memory and 256GB of storage (Wi-Fi), starts at AUD $1,699.
For the Tab S9 Ultra, equipped with 12GB of memory and 256GB of storage (Wi-Fi), prices start at AUD $1,999.