Sennheiser's PXC 550-II Wireless Headphones are Built for Travel
Building upon the comfort and performance of its acclaimed predecessor, audio specialist Sennheiser presents the next generation of PXC 550 Wireless headphones. Properly dubbed the PXC 550-II, these long-lasting (as in up to 30 hours) stunners were crafted with the modern traveller in mind. Whether you're taking a bus across town or flying across the world, they'll provide you with unfettered freedom and unparalleled sound the whole trip through. If you've been looking for the perfect pair of travel headphones, your journey ends here.
Brimming with functionality, the PXC 550-II Wireless leaves no spec unturned. Distinguishing this premium gear from its predecessor is upgraded Bluetooth 5.0 compatibility, AAC codec support, and a new Voice Assistant button that provides one-touch access to Siri, Google Assistant, and Amazon Alexa. Also featured is a new Anti-Wind ANC setting, taking adaptive noise cancellation to new heights. Prepare to leave the outside world behind as you listen to music, enjoy media, or make important calls.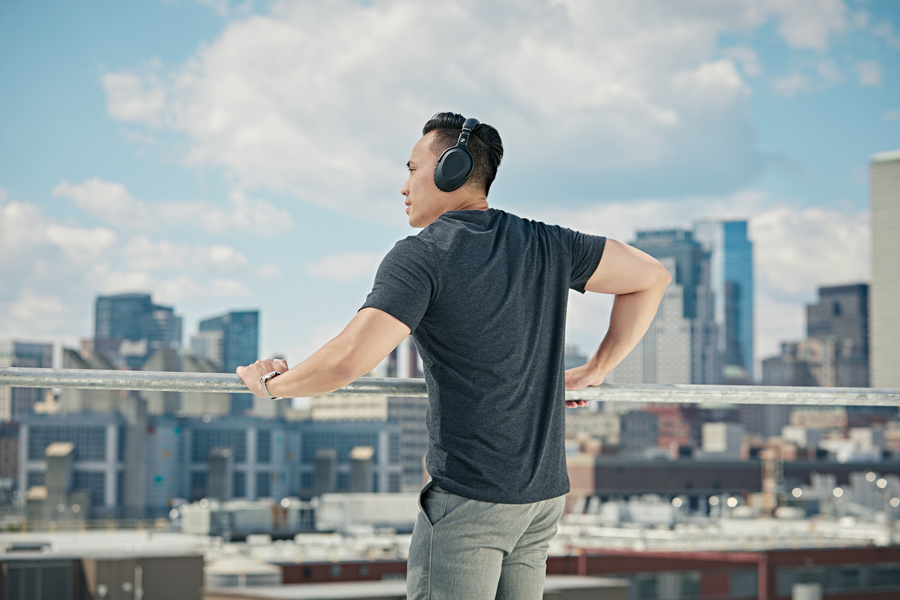 In addition to all the killer upgrades, Sennheiser's PXC 550-II Wireless comes fully loaded with some qualitative mainstays. That includes three built-in microphones, which work in harmony to deliver superb clarity during voice commands and phone calls. Another choice carry-over is Smart Pause, a feature that reacts to your movement and automatically pauses the music when you fold up the headphones. Throw the headphones back on and the music picks up right where it left off.
To manually control specific functions, use the highly intuitive touchpad or voice prompt interface. Bring in the adjoining Sennheiser Smart Control App and you can personalise settings and audio modes. Should you be watching a movie, aptXTM Low Latency ensures that the audio remains completely synced with the images on-screen. And thanks to Adaptive Noise Cancellation, you can either drown out or filter in background noise in accordance with the shifting environment. All the while, you're just one touch or one voice command away from your own personal assistant, who can perform a variety of tasks.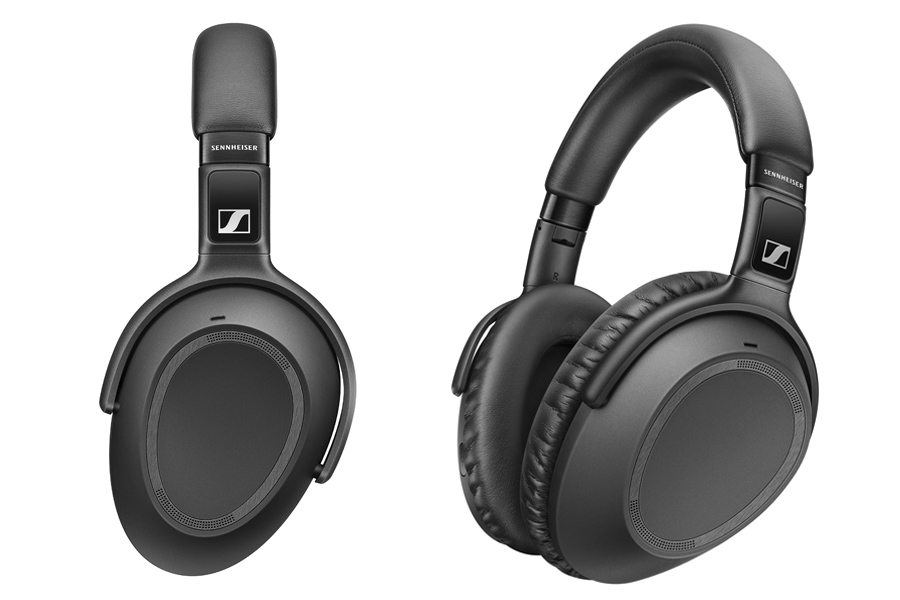 Driving home the travel-friendly appeal is some downright epic battery life. More to the point, the PXC 550-II Wireless delivers up to 20 hours of wireless playtime and up to 30 hours when using ANC and a wired connection. That's some serious staying power, to say the least. Pair it with all the other premium features and you have yourself the best travel headphones that money can buy.
Last but far from least is the design. Comfort is key during travel and on that front, the PXC 550-II Wireless doesn't slouch in the slightest. Touting advanced ergonomics, it features a padded synthetic leather headband along with rotating earcups. Running underneath the plush exterior are premium, lightweight materials such as brushed black stainless steel. Sealing the deal is a fold-flat design, which allows the headphones to fit perfectly inside the compact travel case or airline seatback.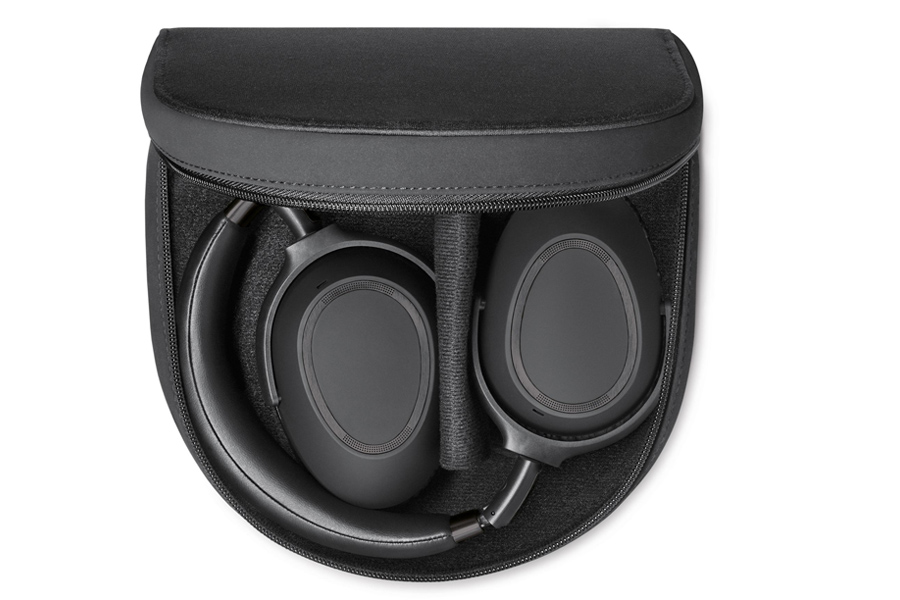 No matter where you might be going in this world, you'll want audio gear that can keep pace. The new PXC 550-II Wireless is that audio gear. Between its ergonomic design, long-lasting battery, and host of intuitive features, these headphones cover every conceivable base. They block out exterior noise while providing the top shelf of immersive acoustics. They respond to voice commands, take calls, and seamlessly syncronise with airline media screens. They're as easy to control as they are to fold down. Put simply: they do it all.
The Sennheiser PXC 550-II Wireless is available now. Included with purchase are a carry case, USB charging cable, audio cable, and in-flight adapter. Pick up a pair, throw them on, and experience the true freedom of wireless sound. Built for travel and dressed to impress, the brand's latest is everything one might look for in portable audio gear.