Skybox is a Wireless SSD That Holds Up To 4TB
In Partnership with HyperAccessory
Skybox is the impressive wireless portable SSD storage solution changing the way we access data while on the go. This sleek and sophisticated all-in-one device is being toted as the world's smallest and fastest wireless SSD. It measures in at around the size of a credit card yet is capable of storing up to 4TB of data with read and write speeds up to 2,200MB per second.
Thanks to its universal compatibility, Skybox ensures effortless streaming and backing up of photos, videos, and music files for smartphones, cameras and drones. It's the must-have accessory for professional photographers and videographers who prefer to travel light and remain productive all without a laptop.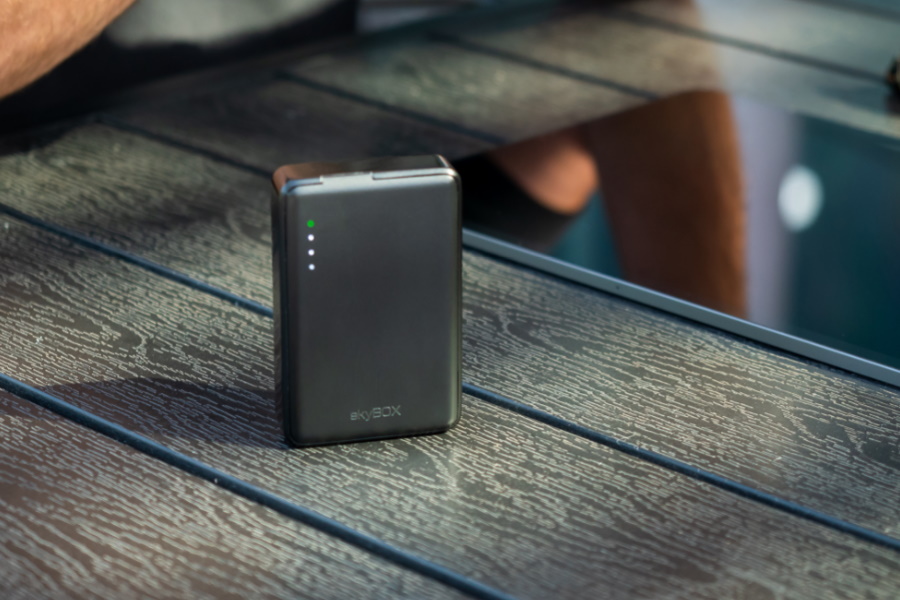 You just insert an SD card or USB drive and press a button, and Skybox will begin backing up your files at speeds up to 300MB per second. That equates to 64GB of data transferring in 3-5 minutes, freeing up your devices for some swift content creation.
Skybox can also connect to your WiFi and act as a wireless media library of sorts. This innovative SSD can connect multiple devices simultaneously, so you and your family or friends can stream and share stored content like movies, music and TV shows with ease.
Skybox uses WiFi 6, which is considered the next generation of WiFi technology designed to improve wireless speeds, increase efficiency and reduce congestion in heavy bandwidth scenarios. It's said to be 40% faster than the current WiFi 5 standard.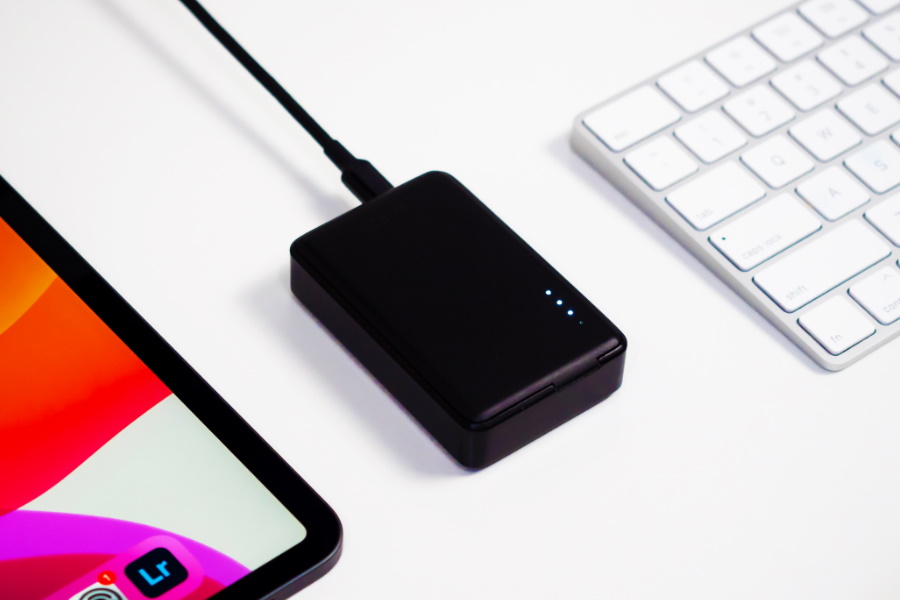 Skybox is available in four models, catering to different needs and price points. The wireless SSD is available in 512GB, 1TB, 2TB and 4TB sizes. Whether you're after some extra digital storage for your photos or video footage, or a new hub for the family's media library, there's a Skybox to suit your needs, and each model remains small enough to be carried in a pocket.
For reference, a 4TB Skybox could potentially store two million photos, one million songs or four thousand movies. It's doubtful that you would ever run out of digital storage space with one of these in your home.
We all know what it's like to run out of space on a device and be held up by slow transfer speeds. Skybox is leaving these problems where they belong—in the past.