iPhone 12: Everything We Know So Far
Yeah, we do these articles too but come on, who doesn't want the latest scoop on what Tim Cook and the Cupertino boys (and girls) are scheming. Off the back of their sexy new iPad Air and Apple Watch Series 6 release, the world's largest company is on the cusp of launching a brand new iPhone. IF the rumours are to be believed. Of course, as with all speculation and hearsay, we won't know the truth until October 13 and Apple's Hi, Speed event. 
You'll Also Like:
Everything Apple Unveiled at its Massive September Showcase
Apple Unveils Fastest and Most Powerful iMac Ever
Apple is Now Officially Worth USD$2 Trillion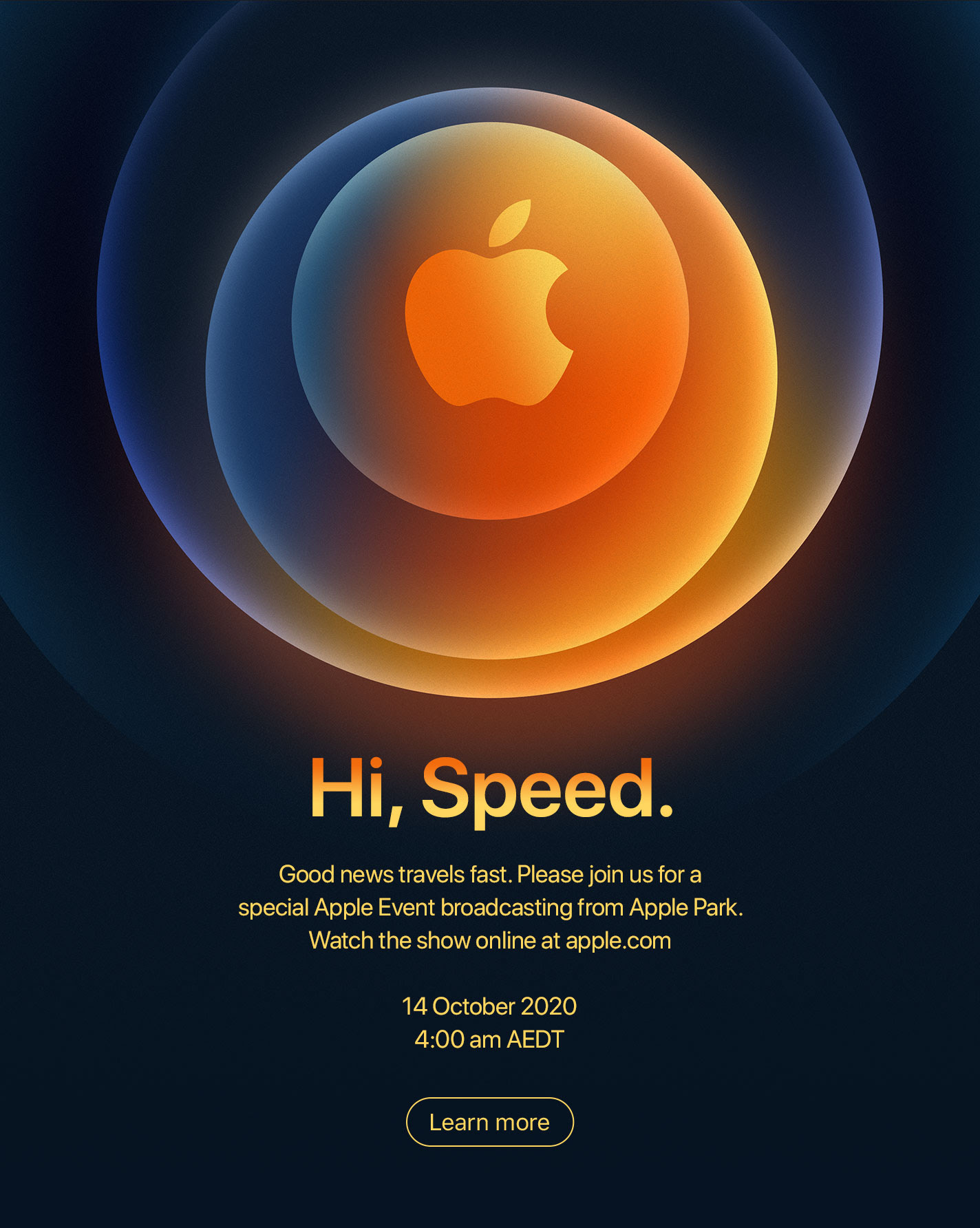 iPhone 12 Release Date
Kicking off on October 13 (US Local Time), Apple is reportedly set to announce the iPhone 12 live from Apple Park. Delivered online at Apple.com, and considering the spoiler-ish tagline of Hi, Speed attached, it's pretty clear that Apple plans to add 5G cellular connectivity to its latest lineup of phones.
For pre-orders, expect them either on the day or Friday, October 16. Keeping in mind that COVID-19 is still a thing, so shipping isn't exactly the most reliable thing these days. Patience is a virtue, fanboys. Especially Aussie fanboys who will need to wake up around 4:00 am AEST just to catch the event live.
5G Connectivity
Apple continues its long and drawn out farewell to Intel silicon in the lead up to its own ARM processing chips. Until then, the fruit company is expected to use the Qualcomm modem chips bringing 5G cellular connectivity to the iPhone for the first time. Reportedly all four phones will feature the Qualcomm X55 5G modem chip. Though with the South Korean's set to trial 6G in 2026, how soon will the new speeds be considered slow again?
Here it is! Official iPhone 12 Pro chassis leak. Confirms mostly same camera with new LiDAR placement, flat sides, magnet cutouts & smart connector-like 5G antenna? This seems to confirm the 6.1 Pro model will get LiDAR too. October can't come soon enough. pic.twitter.com/YifSX7SWxh

— EverythingApplePro (@EveryApplePro) September 11, 2020
Technical Specifications Please
Obviously, we don't know exact schematics or technical details, or else we'd be front-page news! Either that or expect to be hunted down mercilessly by Steve Jobs spectral projection prior to publication.
But seeing as how we're tapping into the gossip circling around the web, here is all the rumoured specs:
Screen Sizes
Looks like it's gonna be OLED galore across the entire lineup, with reportedly almost every screen coming from their rivals over at Samsung. BOE/LG Display is apparently supplying the displays for the 6.1-inch iPhone 12 Max.
There's also rumours regarding 120Hz "ProMotion" displays in the iPhone 12 lineup, a feature that has become standard across PC gaming. Recently added to the iPad Pro Models and other rival smartphone competitors such as the Samsung Galaxy S20 Range, the increased refresh rate could remarkably alter the fluidity and realism of iOS for the better.
A14 Chip
Boasting a bigger engine than last year, Apple will likely improve upon the processing power of the A13 chip with the new A14. Reportedly delivering 15% increased performance and a 30% reduction in power consumption than the A13 chip, Bloomberg also focuses on artificial intelligence and AR tasks. Which if you've seen a video of those metro cards for the New York Subway, the future looks very cool indeed.
RAM
Gotta have a bump to your random access memory, or else that fancy new processor is DOA. Some predict 6GB of RAM for the iPhone 12 Pro, with others predicting roughly 4GB for the standard models.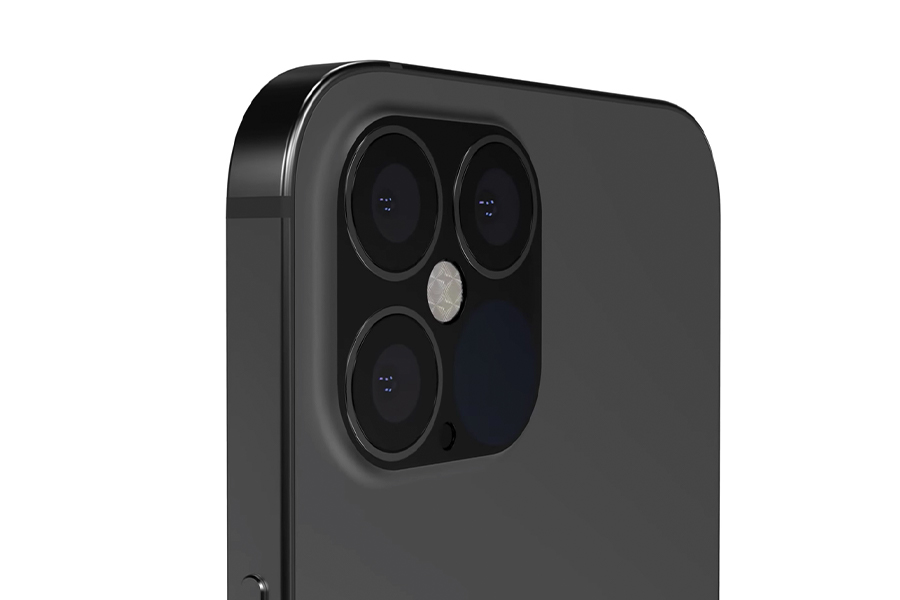 Battery
None of the above even matters if you're out of juice. So will there be more battery or less this year?
Real-world results will obviously differ, but right now, we understand there are some small gains in capacity. Still, the most significant changes are reportedly in the size of the power module. 50% smaller and thinner than the same component in previous iPhones, this could free up critical space in the new iPhone.
iPhone 12 Cameras
At first glance, three cameras on the back, and a smaller front camera lens for an improved screen to bezel ratio. A "refreshed" TrueDepth camera system is supposedly being added, as well as greater efficiencies in the Face ID functionality. The rear cameras may even support the LiDAR scanner introduced for the new iPad Pro, which was clearly a test run for its real home on the iPhone. If you're not familiar with this feature, it basically uses reflected light to measure the distance from the sensor to surrounding objects from up to five meters away. Where is this useful? Well, much like those measuring tools added to iOS a while back, the LiDAR Scanner turns things up to eleven like they were at a Spinal Tap reunion concert.
Storage
Please do away with the measly 64GB of space for entry-level models. 128GB should be standard, but if the rumours are believed, this won't be happening anytime soon. But if you want max storage, expect sizes of 256GB. Fingers crossed for 512GB though.
I'm in love with these AR invites. Really run and engaging. #AppleEvent pic.twitter.com/UPC8g3j0UC

— Connor Duffus (@masterduffus) October 6, 2020
What's In The Box?
Other than their iconic white box packaging, dual Apple stickers and impeccable literature, and (spoilers) Gwyneth Paltrow's head, it's hard to say what's going to be added to the iPhone 12 if/when it's released.
Some suggest the wired EarPods and power adapter are gone. Others predict a switch to a 20W power adapter that can be purchased separately, much like the new Apple Watch Series 6. So are the days of "battery not included being replaced" with "charger not included"? If one thing is for sure, its Lightning to USB-C cable will make an appearance, though frustratingly, Apple doesn't want to play ball despite the recent EU decision. But hey, at least it won't break on you as quickly, with images revealing a more durable braided design. Cool.
iPhone 12 Model Options
Back to the rumour mill and according to what's been growing on the grapevines around the old place, four iPhones are coming, with three different size variations, including a whole new size for the first time ever! If we are to trust the rumour grapes, the model options we'll see this year will include a 5.4-inch iPhone (slightly smaller than the current iPhone 11 Pro), a 6.7-inch iPhone (bigger than the current iPhone 11 Pro Max), and two 6.1-inch iPhones.
It's believed that the 6.7-inch model will be one of the two top-tier models released under Apple's 'Pro' moniker, with the other allegedly one of the 6.1-inch models. The rest will presumably take over the lower end of the iPhone spectrum through a dual-lens camera setup. For those expecting four cameras for the iPhone 12, it appears too much, even for Apple.
A New Name?
Apple has been confusing the iPhone lineup since the release of its second model, the iPhone 3G. See the issue? While they have tightened things up recently with the tier selection of Pro, SE, and Max models. Apple may be about to introduce another title for the rumoured 5.4-inch iPhone. First, there was the Mac Mini, then the iPad Mini, hold onto your butts, the iPhone Mini is coming. So I guess we can expect Apple's first children's watch to go pop up sometime next year, right?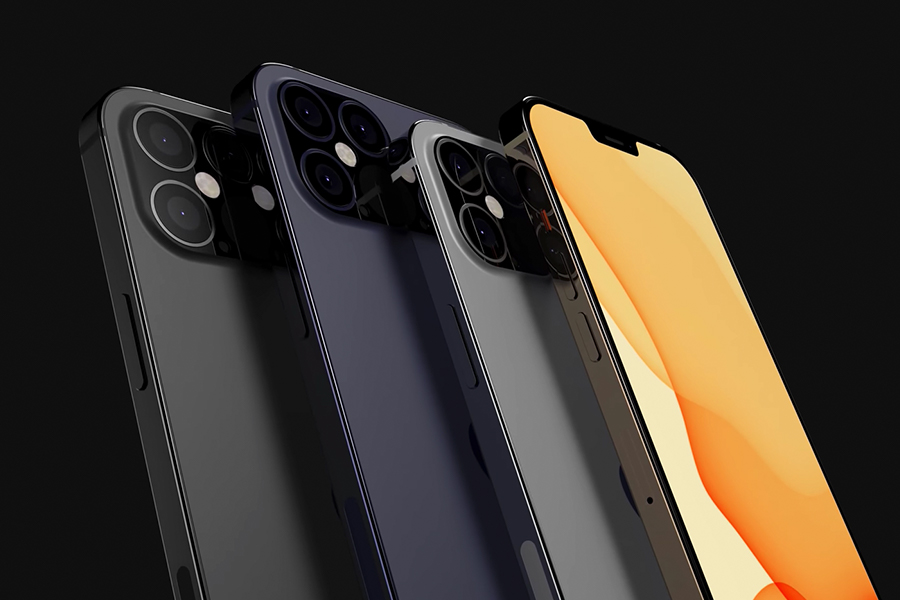 iPhone 12 Design Changes
Other than the familiar look and feel of iOS and the rear centered Apple logo, there isn't much that has stayed the same for the iPhone design. Trailblazing and brave when it first launched with a massive touch screen and one big home button, now ubiquitous with phone design. Having removed the square-edged stainless steel frame from the iPhone 4 a long time ago, along with the home button, relatively recently, Apple may be about to return to its edgy ways with the new iPhone 12. Let's hope they've learned their mistakes from antenna gate.
Colours
It doesn't really need its own section, but you tech lovers out there demand colour options. Reports of a new navy blue finish have been spotted over the horizon, presumably to replace the midnight green colour introduced for the iPhone 11 Pro.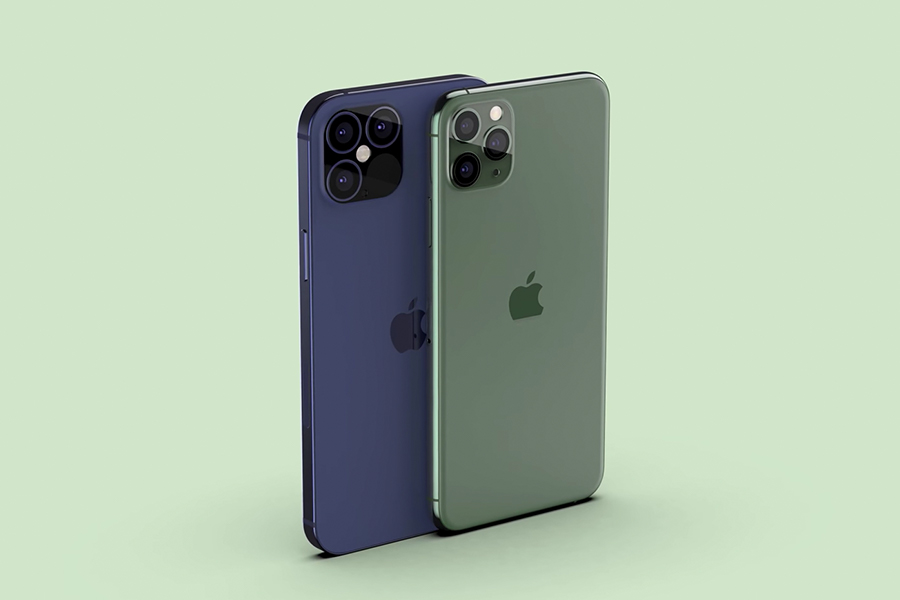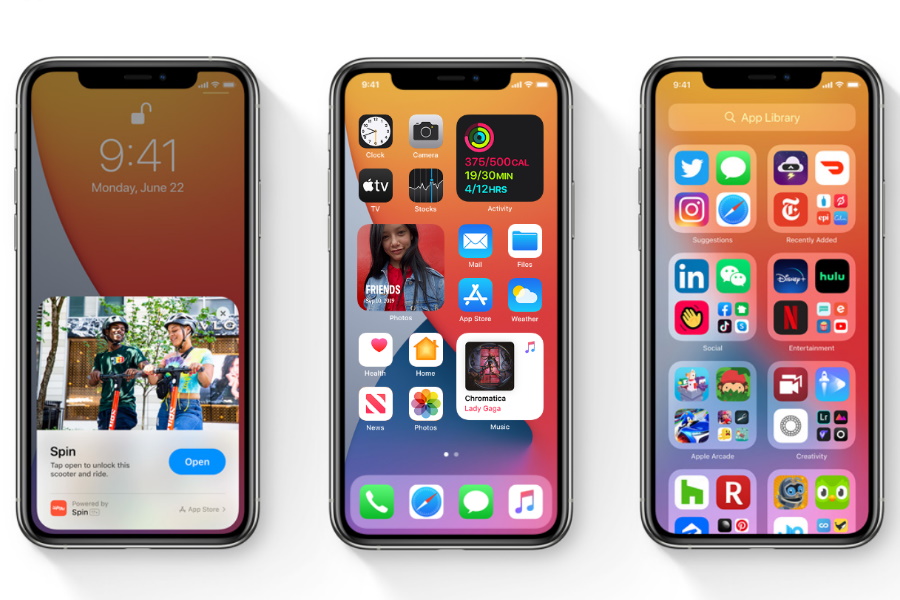 You'll Also Like:
Everything Apple Unveiled at its Massive September Showcase
Apple Unveils Fastest and Most Powerful iMac Ever
Apple is Now Officially Worth USD$2 Trillion