Microsoft Unveils Insane $1,500 Foldable Surface Duo Smartphone
The age of foldable smartphones is well and truly upon us. Fresh off the back of Samsung's Z-Flip 2 announcement, Microsoft has fired back with the unveiling of the Surface Duo. In a full 35-minute press briefing video, Panos Panay, Microsoft's windows and devices chief discussed everything from how the company built the Surface Duo to the tech inside. Suffice to say, the new foldable smartphone is generating some major interest.
According to Microsoft, the new Surface Duo will bridge the gap between devices, offering a new level of technological convenience. "We didn't set out to combine two existing devices – the tablet and the laptop. We had a vision for how we could take the best elements of each to create something entirely new," Panay said. "Surface Duo brings together the power of Microsoft 365 experiences and the full ecosystem of Android mobile apps into one device, with two screens that you can take anywhere."
You'll also like:
Samsung Galaxy Note20 Ultra Price, Specs, Release Date Revealed at Galaxy Unpacked
ASUS ROG Phone 3 Sets New Standards in Mobile Gaming
Google Pixel 4a Price, Specs, Release Date Revealed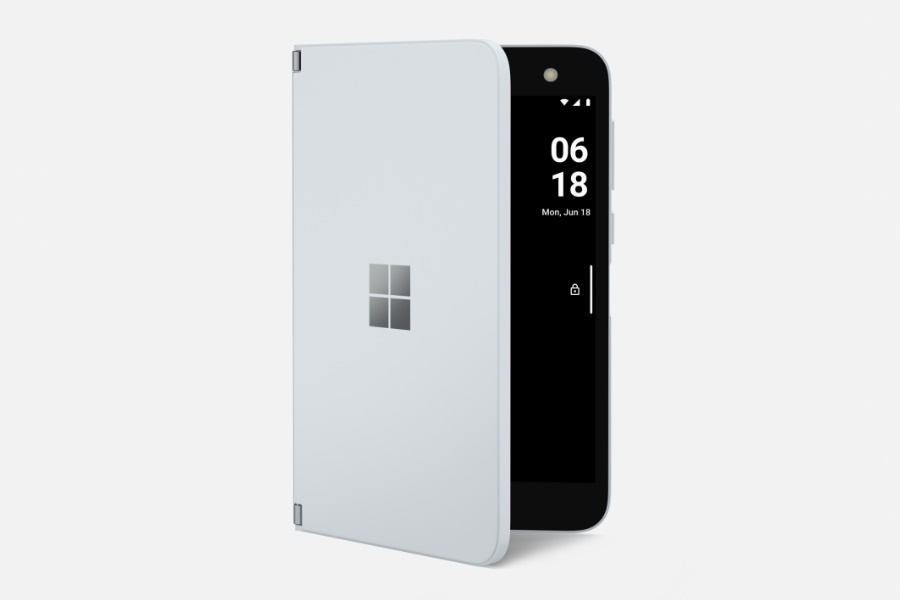 Surface Duo Features
As expected from a Microsoft release, the new Surface Duo has its fair share of features, not the least of which being its two PixelSense Fusion Displays, which combine to create one expansive 8.1-inch screen. To make the dual-display system work, Microsoft has added a 360-degree hinge that allows you to use each screen individually or together, across a variety of modes, from gaming with the Xbox Game Pass Ultimate through to Microsoft Teams meetings where you position participants on one screen while you present your PowerPoint slides on another. "We designed Surface Duo for people who want to get more done with the device in their pocket," Panay said. "We know dual-screen devices not only help people complete complex tasks faster but also require less cognitive effort, making them universally preferred for productivity tasks."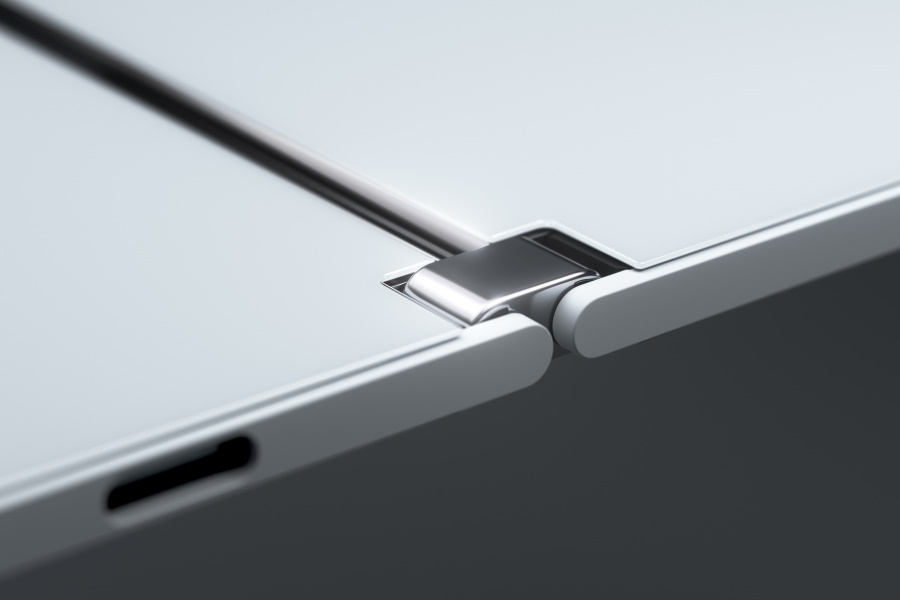 Surface Duo Design
The windows and devices chief also revealed that in order to make the new design work, Microsoft had to implement new linking technologies. "Duo uses a custom pixel stack and each set of panels undergo extensive colour and luminance calibration," he said. "We developed new manufacturing processes to actively align pixels across screens. The proprietary digitiser algorithms even consider when you are crossing the seam with your finger, making it feel like it's one fluid screen. Within the dynamic 360-degree hinge, custom-designed cables connect the displays to work together, across a variety of postures." Further to that, the new Microsoft Surface Duo comes with a new dual-system architecture to deliver performance and battery life within the brand's thinnest, lightest design.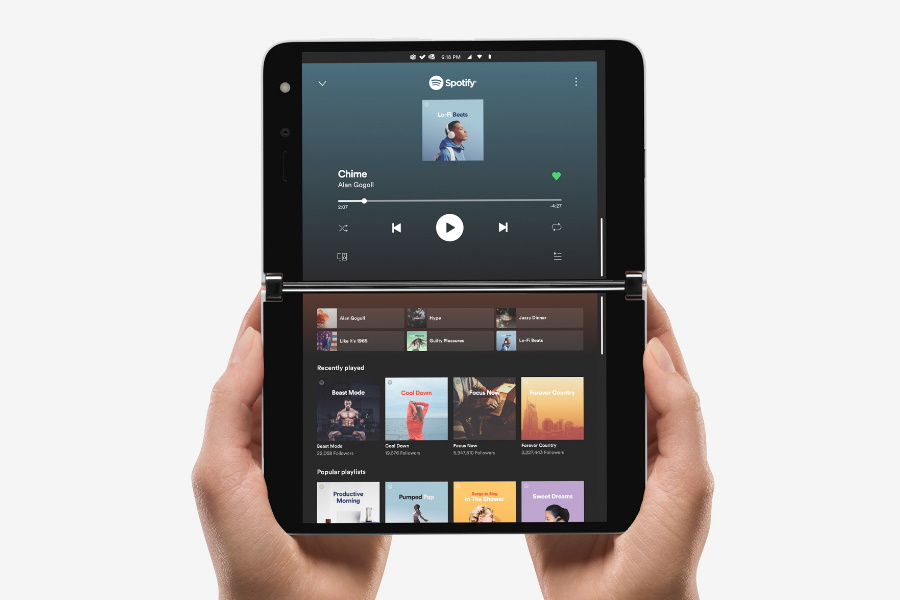 Apps
While the dual-display design is undoubtedly the Microsoft Surface Duo's biggest claim to fame, the tech giant hasn't skimped out on app optimisation, either. The phone features an 11 MP camera and Snapdragon 855 processor, but unsurprisingly, the real benefit of copping the new foldable smartphone appears to be the ability to integrate Microsoft 365 into regular mobile operation. "We built Surface Duo to give people Microsoft 365 mobile experiences, every Android app in the Google Play store, and a seamless cross-device experience with your Windows 10 PC," Panay said. The company has reportedly optimised apps for a better experience across two screens, while also working closely with Google to make additions to the Android operating system.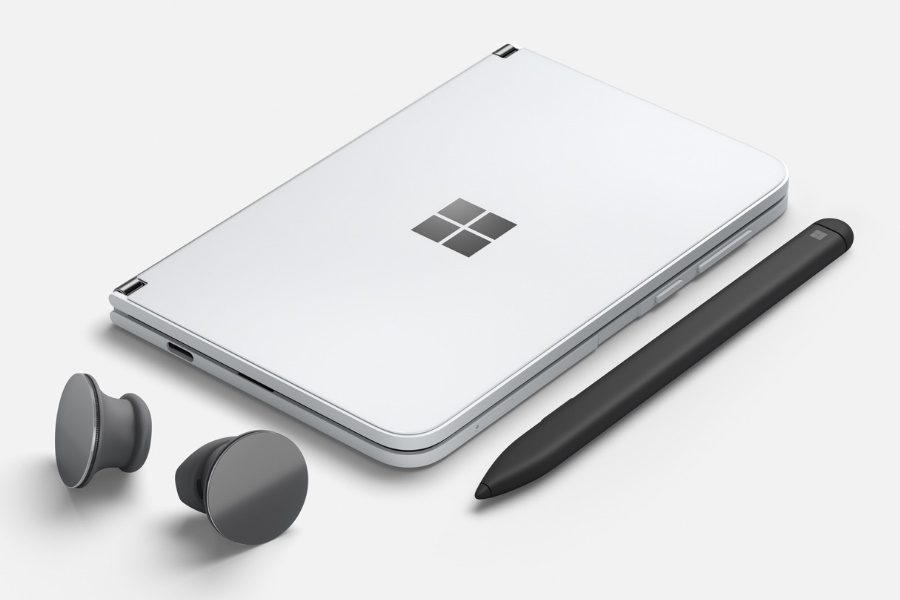 Microsoft Surface Duo Release
The release of the new Microsoft Surface Duo smartphone comes at a good time for consumers. A focus on technological innovation will no doubt feature prominently in the wake of COVID-19, particularly as more business transition to remote working arrangements.
"As a company, we are focused on delivering purposeful innovation – pushing the boundaries of existing categories to not just move technology forward, but to move people forward," Panay said. "So, with Surface Duo, we didn't focus our energy on the places the industry is already advancing – processors and networks will get faster, and cameras will get better with or without us. Instead, we went after something. For the Surface fans, Microsoft 365 fans and Android fans who are ready to take that next step with us, we can't wait for you to experience Surface Duo."
The dual-screen Android phone will go on sale in the US on September 10th, however, there's no word yet on when it will be released in Australia. The 128GB version will set you back $1,400 USD, while the 256GB variant costs $1,500 USD.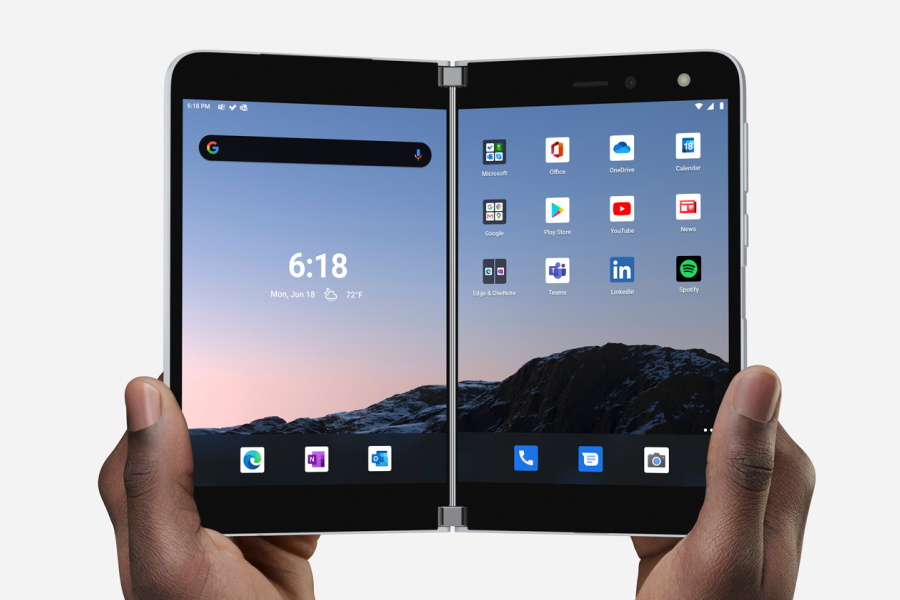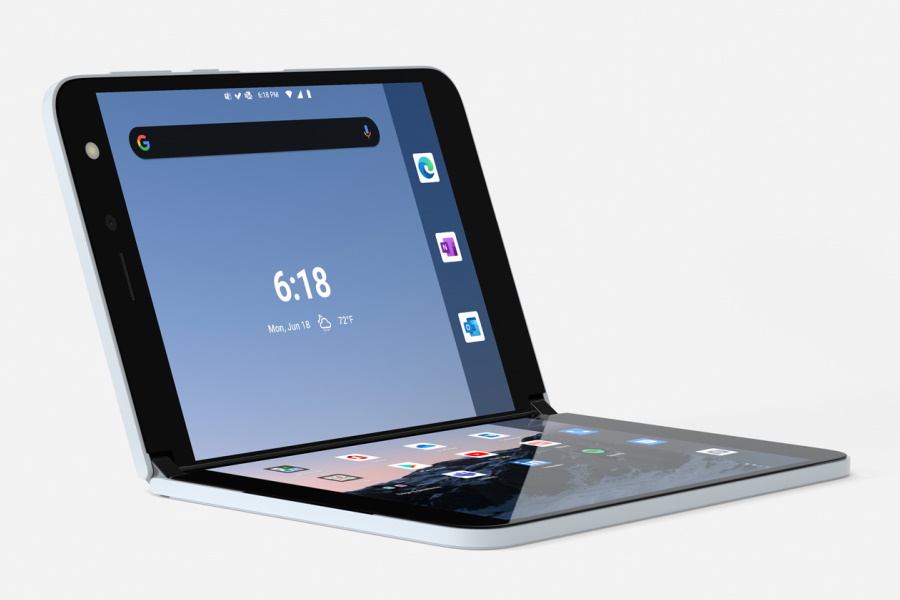 Microsoft Surface Pro Technical Specs
Dimensions when open: 145.2mm x 186.9mm x 4.8mm
Dimensions when closed: 145.2mm x 93.3mm x 9.9mm
Weight: 250g
Display: Dual PixelSense Fusion Displays open: 8.1" AMOLED, 2700×1800 (3:2), 401 PPI, Single PixelSense Display: 5.6" AMOLED, 1800×1350 (4:3), 401 PPI
Display Material: Corning Gorilla Glass
Camera: Adaptive camera 11MP, f/2.0, 1.0 µm, PDAF and 84.0° diagonal FOV optimized with AI for front and rear
Processor: Qualcomm Snapdragon 855 mobile platform optimised for dual-screen experience
Connections: USB-C 3.1
Storage and memory: 128GB or 256GB/6GB DRMA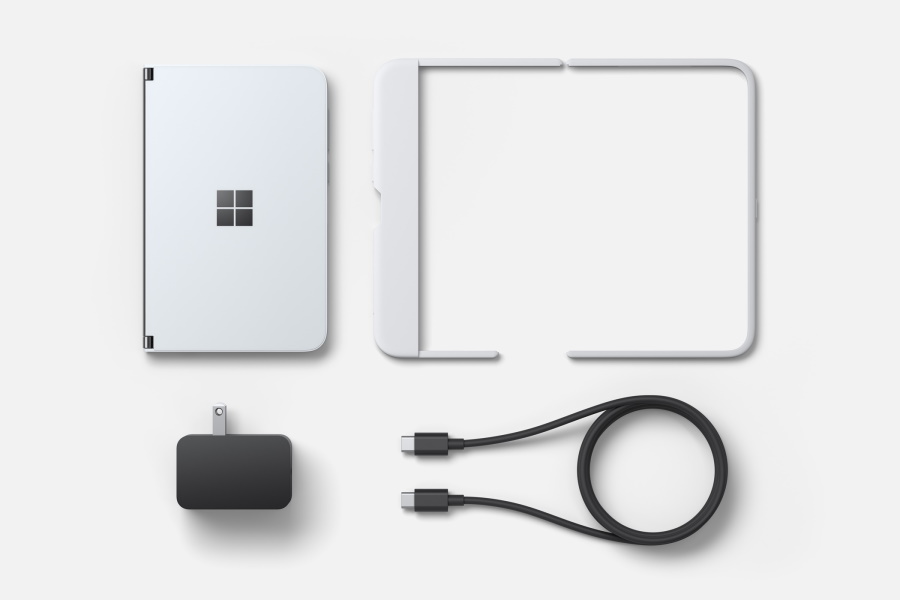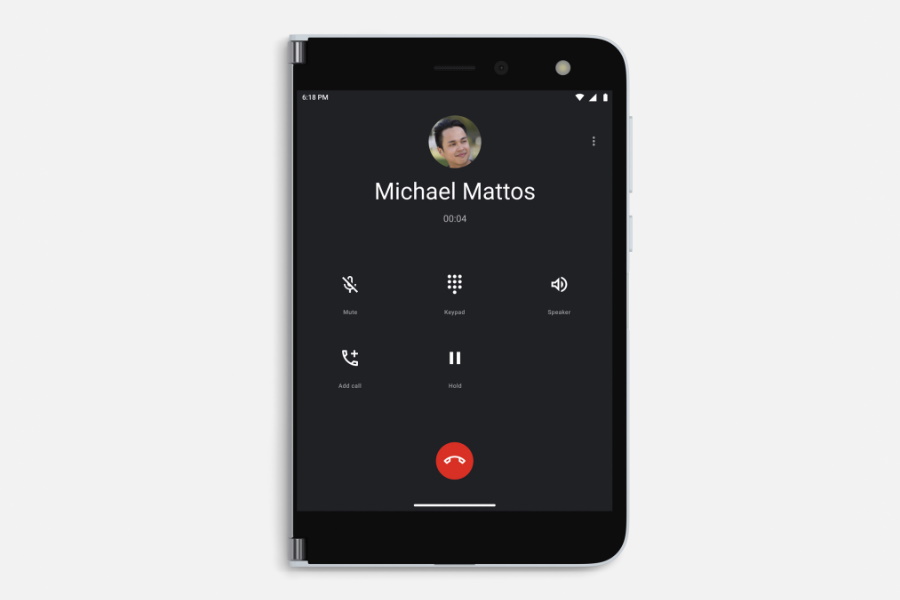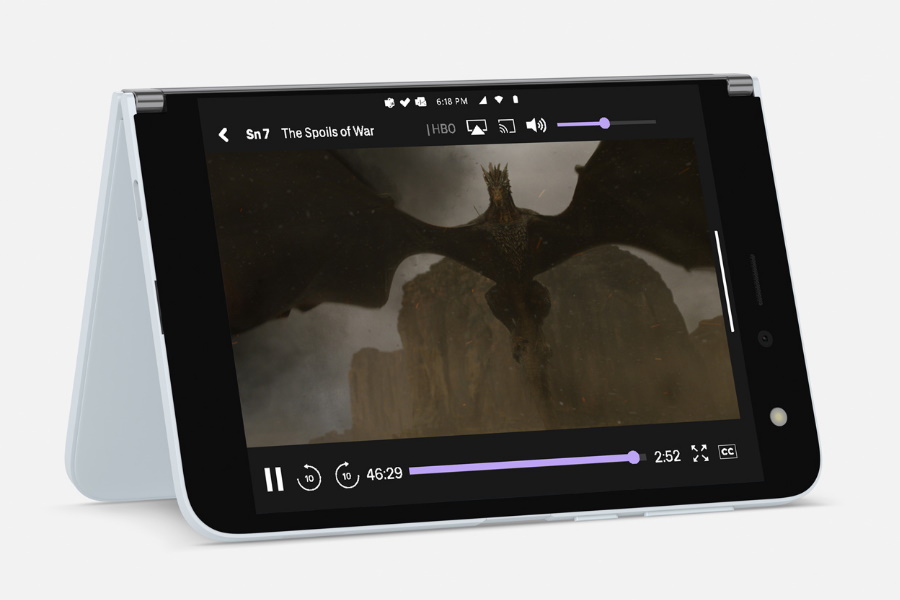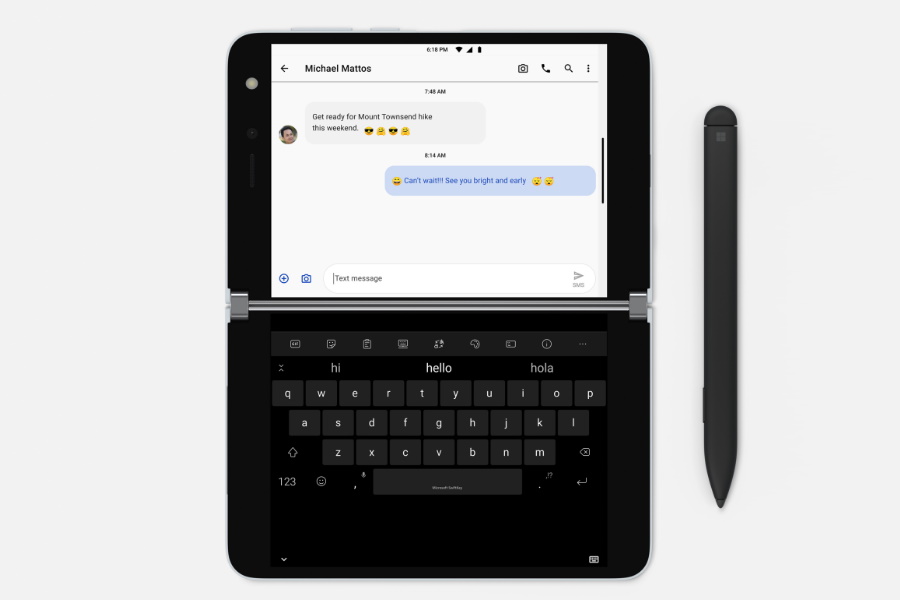 You'll also like:
Samsung Galaxy Note20 Ultra Price, Specs, Release Date Revealed at Galaxy Unpacked
ASUS ROG Phone 3 Sets New Standards in Mobile Gaming
Google Pixel 4a Price, Specs, Release Date Revealed