Samsung Galaxy Note 20 Plus Specs Reportedly Leaked
Samsung is reportedly gearing up for a monster announcement at the beginning of August. The brand dropped an official teaser trailer for its Galaxy Unpacked press conference and the early reports are that the Galaxy Note 20 will headline the event.
It's high time the new smartphone made its arrival on the scene. Recently, Samsung Russia unintentionally posted an image of the Galaxy Note 20 Ultra to its website, readying fans for an imminent release. The post was promptly removed, but now a new leak has hit the internet.
You'll also like:
Apple Glass Price, Name, Lenses Reportedly Leaked
Apple iPhone 12 Leak Suggests Massive Redesign On the Way
13 Leaked Game Modes Coming to Modern Warfare: Warzone
An official listing from the Federal Communications Commission (FCC) appears to reveal some of the specs for the new Samsung Galaxy Note 20 Plus, confirming many long-held suspicions. To provide some context, the FCC listing is generally the final step in the process of launching a smartphone in the US. According to the listing, the Galaxy Note 20 Plus will feature the Snapdragon 865 chipset and will be 5G compatible. Additionally, the listing confirms that wireless charging will be available for the Samsung Galaxy Note 20 Plus, continuing the brand's focus on high-speed connectivity and convenience. There are no real surprises here, seeing as the most recent Galaxy releases share a similar foundation, however, the FCC listing also goes on to reveal that an S Pen will come bundled with the Galaxy Note 20 Plus.
The latest confirmation follows recent rumours that the new smartphone will cop other features such as a 6.9-inch AMOLED display, 120Hz refresh rate, 12GB of RAM, and 256GB of storage. Thanks to Max Weinbach on Twitter, you can check out the first images of the Samsung Galaxy Note 20 Ultra, which reportedly come via a rendering from Samsung Ukraine. While the design certainly fits the specs, there's no way of knowing if the Mystic Bronze colourway is an official release, however, seeing as the Galaxy Watch 3 just leaked in the same hue, it's looking likely. Camera-wise, it's difficult to tell exactly what the new Galaxy Note 20 line will be packing, but based on the Ukrainian renders, it appears to be a prism camera.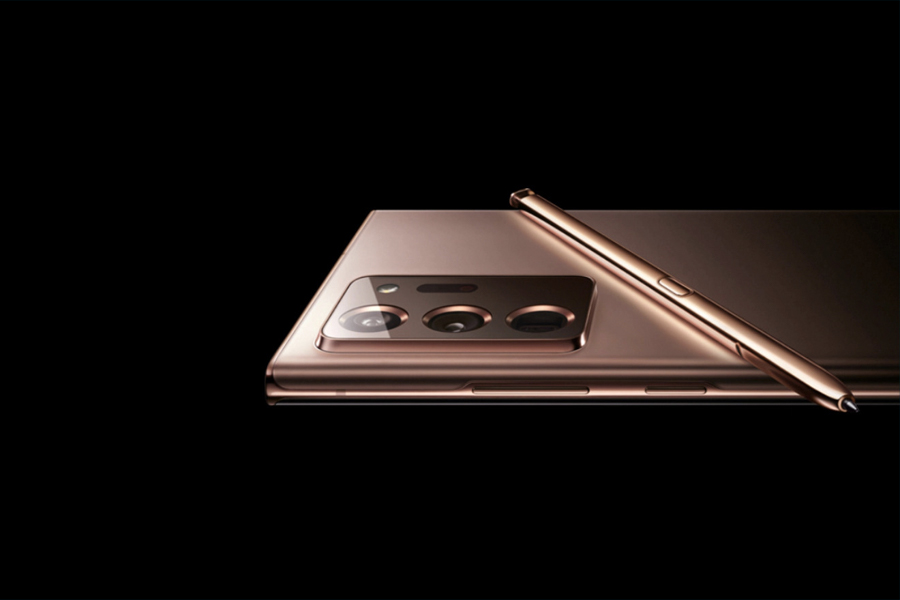 The Galaxy Unpacked event is slated for August 5, with fans confident the showcase will reveal the new Galaxy Note range in full, with some suggesting it will arrive alongside the Galaxy Fold 2, Galaxy Watch 3, Galaxy Tab S7 and more.
While rumours are undoubtedly more subdued than in previous years, come early August, we could be in for a slate of new gear to sink our teeth into.
You'll also like:
Apple Glass Price, Name, Lenses Reportedly Leaked
Apple iPhone 12 Leak Suggests Massive Redesign On the Way
13 Leaked Game Modes Coming to Modern Warfare: Warzone