Samsung's Insane Galaxy Z Fold 2 and Flip 5G Smartphones Unfurled
Samsung's most ambitious smartphone has just scored a new upgrade. In a virtual presentation, the Samsung Galaxy Z Flip 5G and Galaxy Fold 2 were unveiled to the public, bringing with it a new era of foldable technology. For the first time, Samsung fans are scoring the fast-speeds of 5G with the strangely enjoyable experience of a screen that collapses in on itself.
"At Samsung, we continue to put the power of 5G in millions of consumers' hands. We continually demonstrate our commitment to make 5G more accessible to more people," said Dr TM Roh, president and head of mobile communications business, Samsung Electronics. "We are excited to bring next-generation speed and connectivity to the Galaxy Z Flip which further expands our portfolio of 5G devices, empowering consumers with meaningful experiences to helpt hem do more of what they love."
You'll also like:
Microsoft Unveils Insane $1,500 Foldable Surface Duo Smartphone
$4,000 Huawei Mate Xs Foldable Smartphone Launches Down Under
Samsung Takes on Motorola with the Z-Flip Folding Phone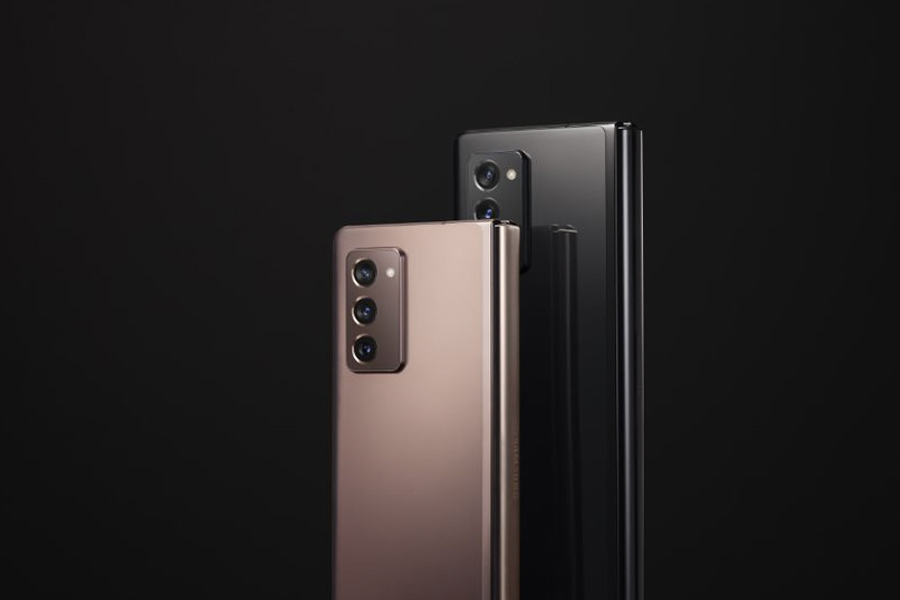 Samsung Galaxy Z Fold 2
Samsung's latest foldable smartphone, the Galaxy Z Fold 2 is a much-anticipated release and the Korean tech company didn't disappoint. Copping a larger 6.2" HD+ Super AMOLED cover screen and massive 7.6" QXGA+ Dynamic AMOLED 2X main screen, the Galaxy Z Fold2 offers a new level of foldable tech.
"In Galaxy Z Fold 2, our third-generation foldable device, we've taken things to the next level. Themassive screens all feature Infinity-O display and an adaptive refresh rate. Pro-grade cameras will allow people to captureand review content in real-time," Garry McGregor, vice president, mobile division, Samsung Electronics Australia said.
"The foldable category is an undeniably fascinating space and one that is driving a lot of intrigue and conversion from other brands. The solid design and expert craftsmanship exhibited in the Galaxy Z Fold 2 is testament to our commitment to the category and we're excited to bring this seriously impressive piece of tech to Aussie customers.We know this will be more than just a phone, it will be an attention-grabbing status symbol and a conversation starter wherever and whenever you use it."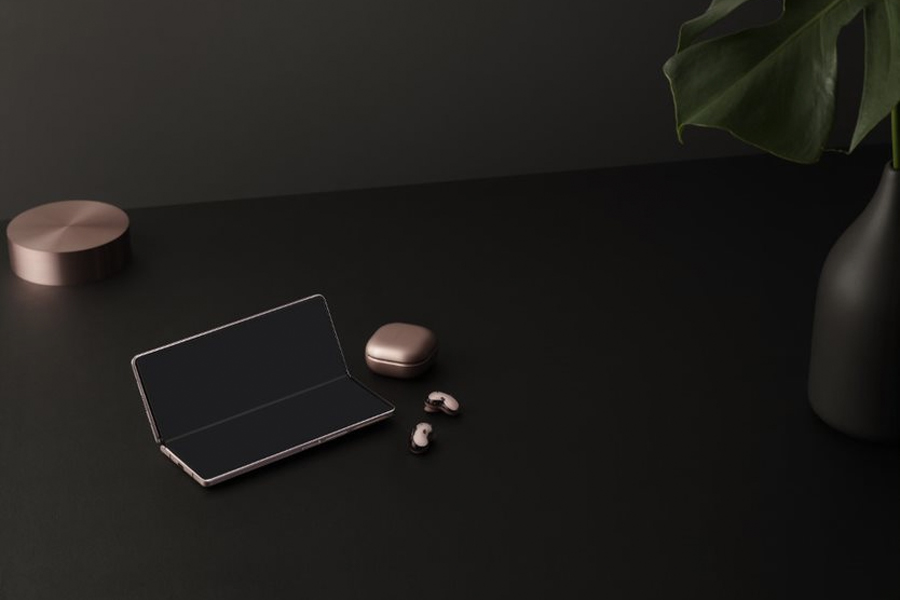 Design
Where Samsung has made the biggest improvements on the Galaxy Z Fold 2 is through the design. According to the tech company, the 6.2-inch Infinity-O Cover Screen provides maximum usability so you can "check email, look up directions, or even watch your favourite content without needing to unfold your device every time". When you do unfold the new smartphone, the massive 7.6-inch Main Screen takes centre stage, with minimised bezels and notch-less front camera. Samsung has also added new dynamic sound, which it claims is the best available on a Galaxy device to date.
For the most part, the Galaxy Z Fold 2 looks similar to previous incarnations, however, the fan-favourite ultra-thin glass has now made an appearance on the main screen. Galaxy Z Fold 2 has also copped the sweeper technology we first saw on the Galaxy Z Flip, within the gap between the body and hinge housing to 'repel dust and undesirable particles'. If you really want to get down to the nitty-gritty, the Galaxy Z Fold 2 can now stand on its own from 75 to 115 degrees, offering a broader range of angles. It's entirely impressive but we're not 100 per cent sure how often that will come in handy.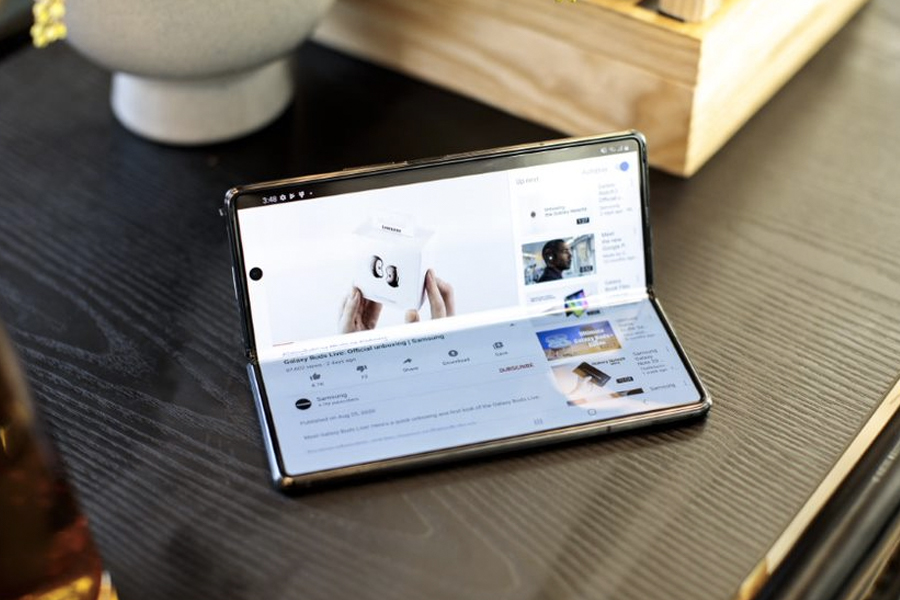 Features
Samsung has really worked to up the features on the new Galaxy Z Fold 2, with particular emphasis on image capture. According to reports, you can now snap pictures with both the photographer and subject's perspective helping to frame the shot. "Using the main and cover screen at the same time with Dual Preview, both parties can see what's being captured," Samsung said. "What's more, thanks to the Galaxy Z Fold2's flexibility, take a high-quality selfie with the rear cameras with the cover screen acting as the viewfinder." Samsung also confirmed the new Galaxy Z Fold 2 will score flagship-level camera quality and control, thanks to integrations like Pro Video mode, Single Take, Bright Night and Night Mode.
To help bolster the functionality of the Z Fold 2, Samsung has continued its partnership with Google and Microsoft, establishing what it claims is an open ecosystem for foldable devices. Further to that, the Galaxy Z Fold 2 provides users with access to ultra-fast speeds thanks to its full 5G band compatibility, while the 4,500mAh All-Day Battery means you can do more without worrying about your battery life.
The new Samsung Galaxy Z Fold 2 will be available for pre-order in Australia from Wednesday 9 September, with the first phones to be shipped on Friday 25 September. The new smartphone is priced at AUD$2,999.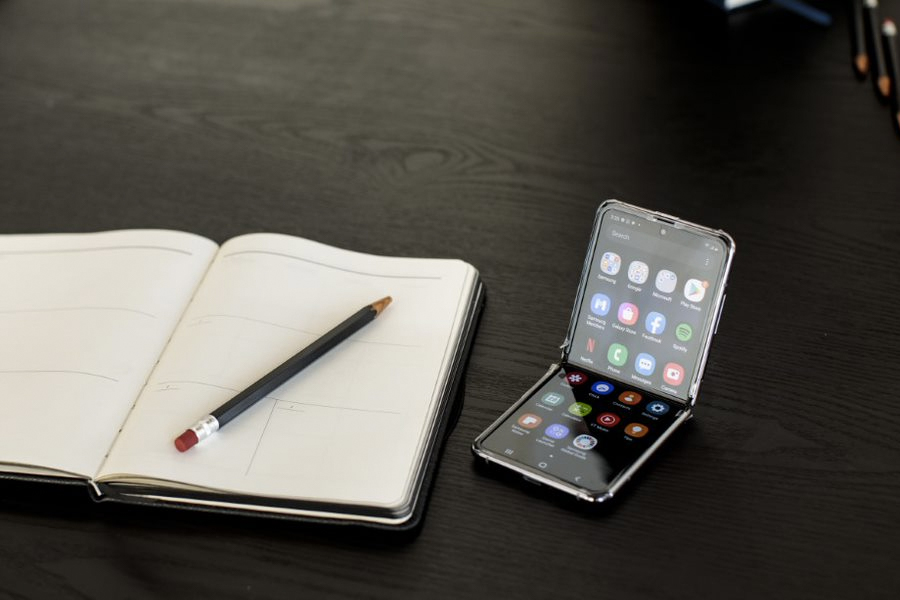 Samsung Galaxy Z-Flip 5G
While the premise of a foldable smartphone is still one consumers are grappling to get their heads around, Samsung has opted to spruik the performance side of things for the Galaxy Z Flip 5G. With this latest release, the Korean tech giant has bolstered the inner workings with a new processor, making it the first device in Samsung's Galaxy line-up to feature the Qualcomm Snapdragon 865 Plus 5G Mobile Platform. The new platform aims to maximise the power of 5G, while delivering improved performance for gaming, computing, image processing and graphic rendering.
"The Galaxy Z Flip pushed the boundaries of both smartphone design, form factor as well as physics. To date, it has been received very positively here in Australia and we're delighted to have a 5G version now available. With the introduction of Galaxy Flip 5G, we offer 5G across our entire smartphone portfolio which is a testament to our continued commitment to providing superior network connectivity for all Samsung customers," McGregor said.
"Samsung is a pioneer in 5G enabled smartphones and 2020 is a great time for more mainstream users to adopt the technology given coverage has been growing exponentially this year. 5G is here and will be the backbone for what will power our country's communications infrastructure into the next decade."The foldable category is incredibly exciting, and Samsung is leading the way having redefined the nostalgic form factor in 2019."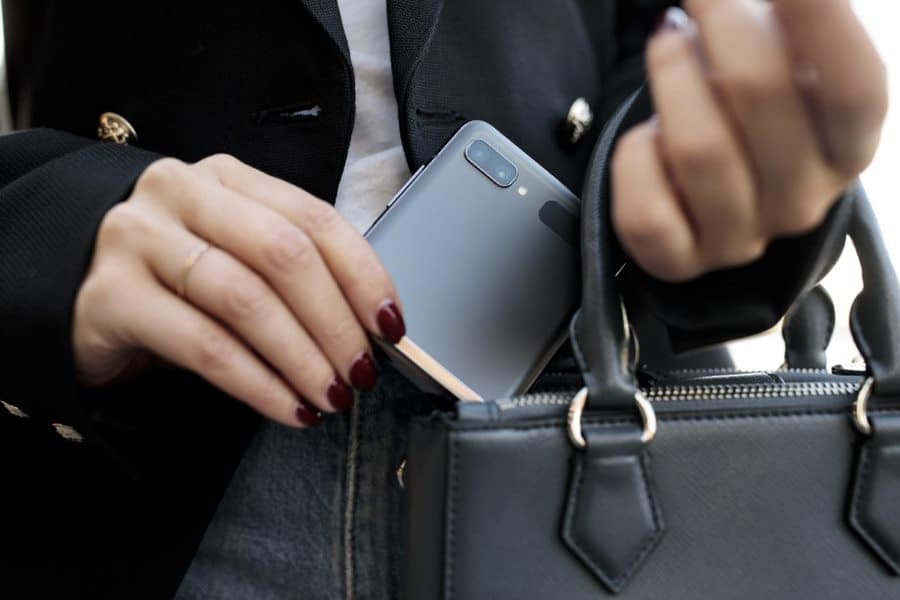 Design
Since the re-introduction of flip phones, tech companies have been working hard to minimise their size and streamline the approach, something Samsung has managed to do with the Flip 5G and its 6.7-inch FHD+ Dynamic AMOLED display. Specifically, this new incarnation has integrated new features aimed at improving the level of connection and communication user can enjoy.  "With the Galaxy Z Flip 5G, we're building upon what we bought to market last year with one of the most stylish designs Samsung has ever created," McGregor said. "Galaxy Z Flip 5G's Flex mode changed the way our customers experienced apps and consumed content. By adding the next-gen of network performance, we're once again pushing the boundaries of what these devices can do."
Features
The introduction of Flex Mode sees Galaxy Flip 5G owners able to easily and simultaneously view and control content thanks to the custom-built user experience. Samsung claims the integration utilises its unique forward folding form factor, meaning when the device is free-standing, the display automatically splits into two 4-inch screens. This way you can view content on the top half of the display and control on the bottom half.
While that may seem like a ground-breaking feature you aren't likely to use, it does have its place. For instance, with Flex mode, you can enjoy watching YouTube channel hands-free, whilst also browsing, reading and commenting on the bottom half. Similarly, the new camera update with Flex mode makes it easier to shoot from higher and lower angles. Whether you want to capture low-angle action videos or vibrant birds-eye photos of your meal, you simply double-tap in Flex mode to switch the camera's preview window from the top to the bottom half of the device. One cool aspect that Samsung unveiled for the Galaxy Z Flip 5G was the updated multi-tasking abilities. By using the multi-active window, you can seamlessly open and access two apps at once. Further to that, Samsung says the multi-window tray is now part of a more robust edge panel integration, making it easier to access more apps.
According to Samsung, the new Galaxy Z Flip 5G will be available from Monday, October 9 via the Samsung website and is priced at AUD$2,149.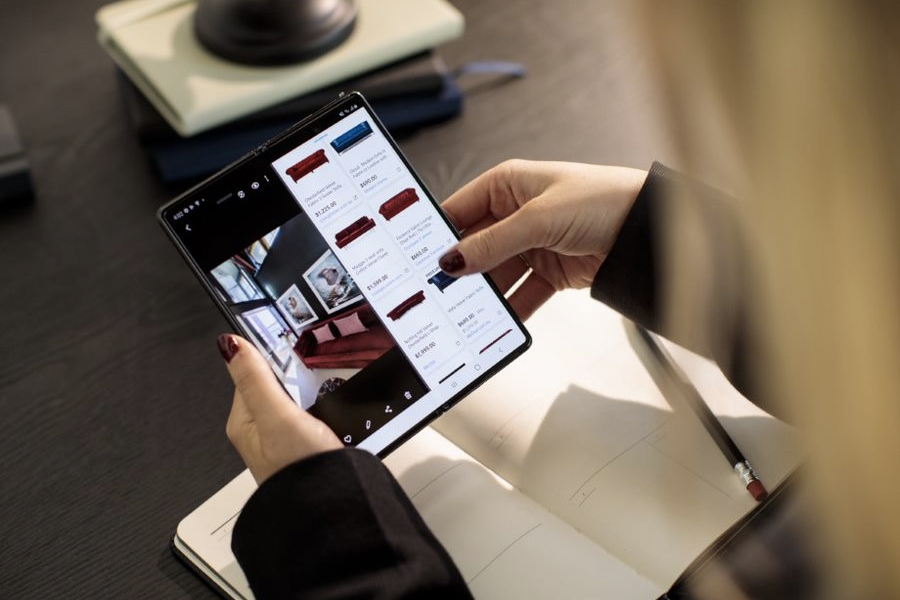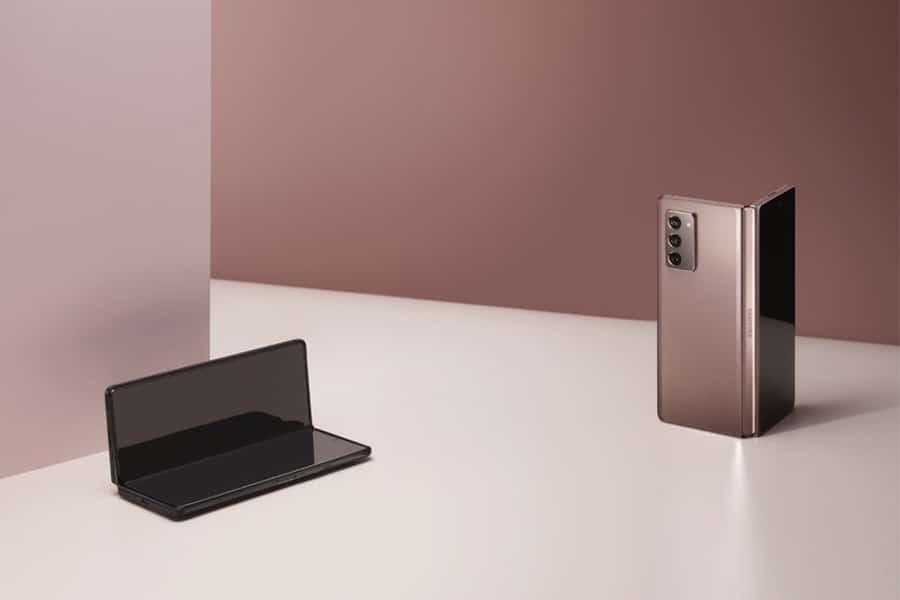 You'll also like:
Microsoft Unveils Insane $1,500 Foldable Surface Duo Smartphone
$4,000 Huawei Mate Xs Foldable Smartphone Launches Down Under
Samsung Takes on Motorola with the Z-Flip Folding Phone