Win a Galaxy S20 Ultra with Samsung's Microcodes Hunt
If you haven't caught a glimpse of the new Samsung Galaxy S20 Ultra yet, you might want to crawl out from beneath that rock you've been hiding under and jump on the web. The tech giant's latest smartphone is everywhere. And, after a little announcement from Samsung earlier this week, you should be too. In its biggest-ever consumer giveaway, the brand is offering the opportunity to win one of the new Galaxy S20 Ultras through an innovative Samsung microcodes treasure hunt.
You'll also like:
Samsung Galaxy S20: Everything You Need to Know About the New Flagship
Microsoft Surface Duo 2 Specs Released
Hands-On with the Samsung Galaxy S20+ Smartphone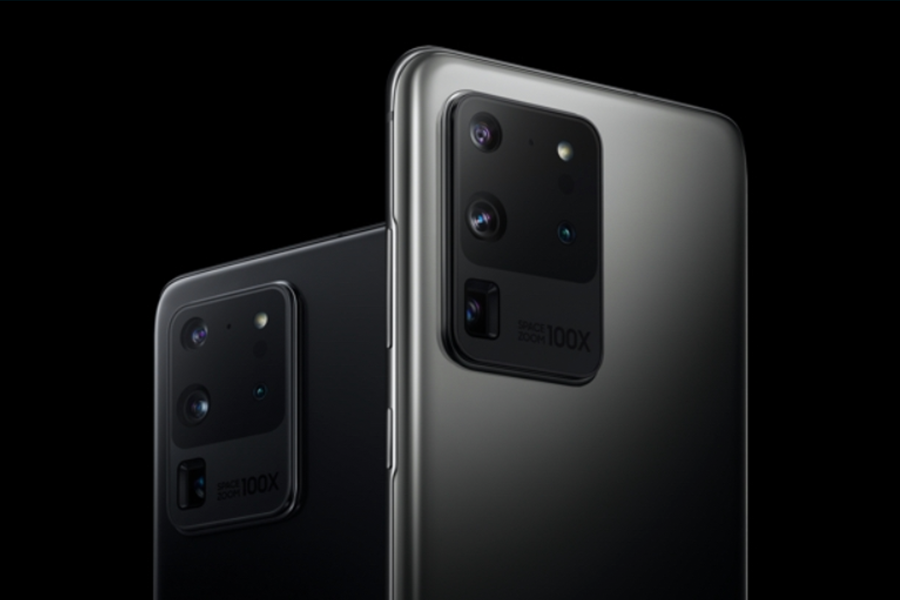 Codes are cleverly embedded within Galaxy S20 advertisements, meaning if you spy the word 'phone' in certain advertisements, you're in luck. You can find the ads within Samsung Experience stores and kiosks, Facebook, Instagram, online banners, in cinema spots and selected out of home spots, but once they are gone, they're gone. So, how do you find the Samsung microcodes?
"The trick? The codes are small, very small. Consumers will need the support of their smartphone camera zoom to find them highlighting the impressive 100x Space Zoom, a hero feature within the Galaxy S20 Ultra," Samsung said. Clues will be left on Samsung's social media pages, but fans can also cop hints from Instagrammer Demas Rusli, and YouTube stars Mr Muselk and Unlisted Leaf's pages. Not every code will be a winner. Once Samsung microcodes are discovered, they must be entered into the Microcodes microsite for confirmation of a prize.
"Microcodes is our most exciting consumer campaign and a first for Samsung Australia. The concept is clever, fun and speaks to one of our most standout camera features, the 100x Space Zoom. To date, Galaxy S20 Ultra has been reviewed by Australian journalists around the country with the highest of praise for its camera, performance and overall experience," Garry McGregor, vice president of IT and mobile, Samsung Electronics Australia said. "For such a coveted device, we expect the Microcodes campaign will be hugely popular and we wish all Australians the best of luck."
To be in running to the Samsung microcodes treasure hunt, you must be 18 years or older and be the first to enter the unique code online. The campaign kicked off on Thursday, March 12, so you better get moving. Happy hunting.
---
Featured Video from Man of Many
---
You'll also like:
Samsung Galaxy S20: Everything You Need to Know About the New Flagship
New Motorola Razr is Bringing Back the Flip Phone
Has Houseparty Been Hacked? Video Chat App Offers $1 Million Bounty For Proof
General FAQ
Is the Galaxy s20 ultra worth it?
With its premium resolution, advanced hardware, respectable battery life, and solid camera set-up, Samsung's Galaxy S20 Ultra goes straight to the top of the line. It is expensive, however, and probably only worth it if you can get a choice discount.
How good is the Galaxy s20 ultra camera?
According to most users, the Galaxy S20 Ultra camera is fantastic. That said, there have been reported issues with the auto-focus.
Is the s20 ultra too big?
There's no doubt about it: the Galaxy S20 Ultra is a big phone. It's also thick and heavy. Whether or not it's too big boils down to personal preference.
---
Featured Video from Man of Many