Sub is the World's Smallest LED Torch
Sub is the World's Smallest LED torch (or flashlight) measuring just 25mm in length and boating 25 lumens of light. It resembles a submarine's shell and is currently receiving funding on Kickstarter. Sub is the latest tech from Malboro & Kane who supply a range of niche tools to modern gentlemen. Their other nifty wares include the world's smallest multitool.
The Sub torch is suitable for both camping and day to day urban life. The inbuilt key loop ensures you can attach an array of fasteners depending on the job. Keychains, Paracord or carabiners can all thread through the eyelet, ensuring you don't lose the little guy.
"Whether it's something as simple as searching under the sofa or an exhilarating midnight run, the Sub is always on hand to guide you to your destination," says Steve Kane, Co-Founder.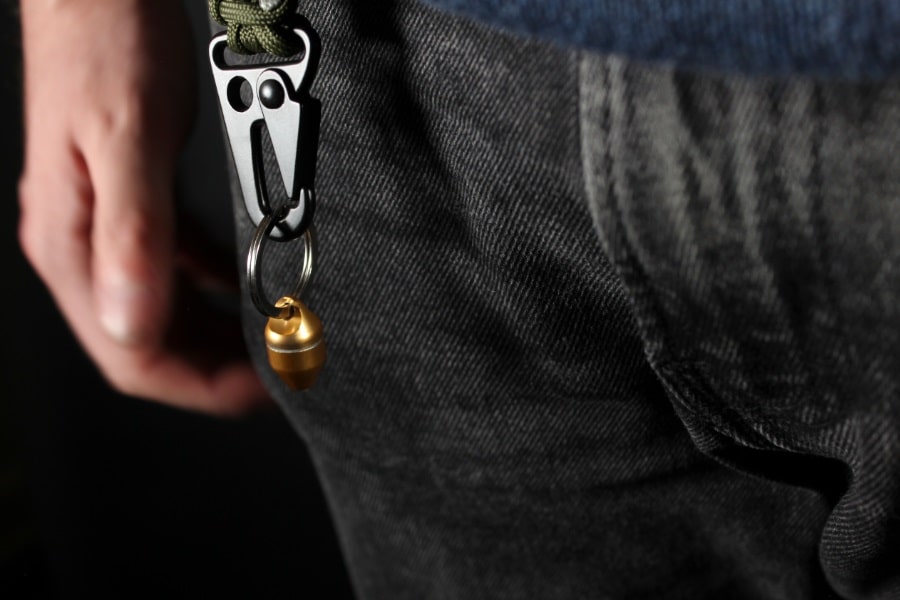 Sub is waterproof, fireproof and near unbreakable. We've seen it be hit by a hammer and ran over by a car. To turn it off and on, just rotate the body a half turn.
"In terms of lighting up your path, boasts a 25 lumen LED which is unrivalled when it comes to size – power ratio. Its controls are also super simple, yet completely fail-safe."
Malboro & Kane are raising funds for Sub via Kickstarter where you can pre-order one from $15 USD with free shipping worldwide. The hardest part of this transaction is choosing between Sub in gold or black.