The Couch Console is the Ultimate Netflix and Chill Companion
This is without a doubt the coolest couch caddy we have ever seen. Packed full of features and sporting a sexy and minimal aesthetic in two great colours, the Couch Console is another product we're adding to the wishlist.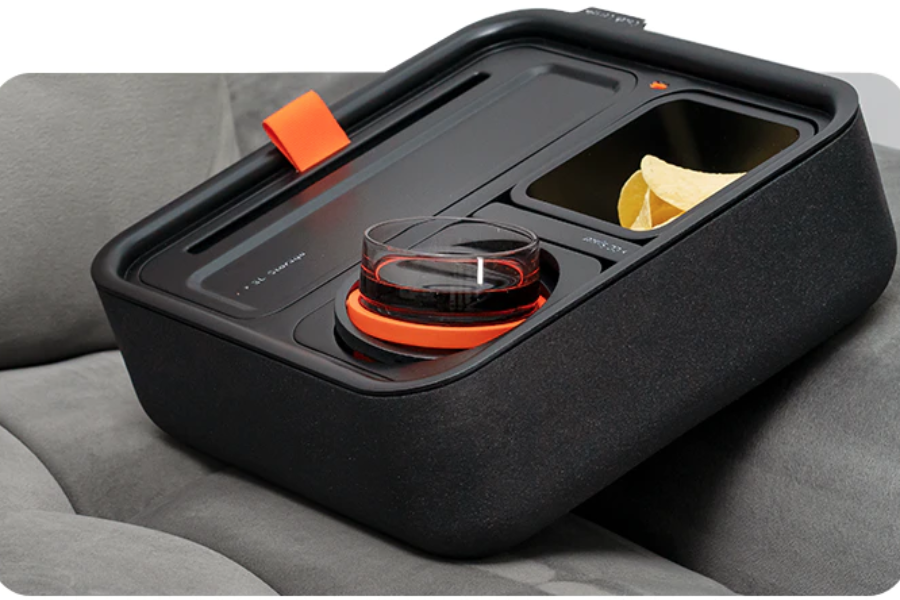 The standout feature is clearly the self-balancing cupholder, but let's take a moment to appreciate the Couch Console in its entirety. It's a snack holder, a phone charger/ stand, a remote tray, and a storage system that is compact, modular and packs a plethora of features that will keep you from getting up off the couch by keeping everything you need within arms reach.
Anyway, back to the self-balancing cupholder. Rocking a gyroscopic system, the Couch Console keeps your cup in the vertical position no matter how uneven or soft the surface its placed on is. Perfect for when your team nearly scores and you slump back down on the couch. You won't have to worry about spilling your drink with the Couch Console. Plus with a free mug adapter included with each purchase, its even got room for the handle.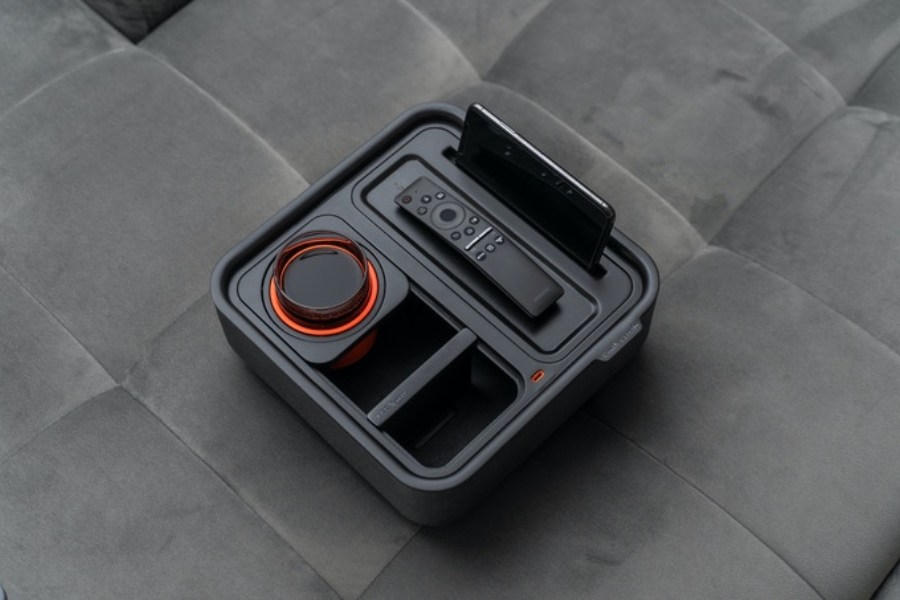 Packing a modular system, each part of the Couch Console can be mixed and matched to create the ultimate Couch Console for you. Making sure you get the most functionality possible each module is independent of one another allowing you to customise the layout however you want. Arriving with four modules as standard, we may see more modules added in the near future depending on customer feedback.
Each Couch Console includes a self-balancing cupholder, a snack cup, an organiser with a phone holder and room for other items like a remote, and a spacer for customising the layout. Also built into the unit is a USB C plug on top Connecting directly to any external battery pack you have, you can keep your gear charged up on the couch.
But why not include a battery with the Couch Console? I hear you ask. Just as Apple got rid of the power plug, these guys recognise most of us already have one, so why decrease the storage space below? Speaking of which, there's plenty of room down below for any and all essential items. You can even fit a small bottle in there.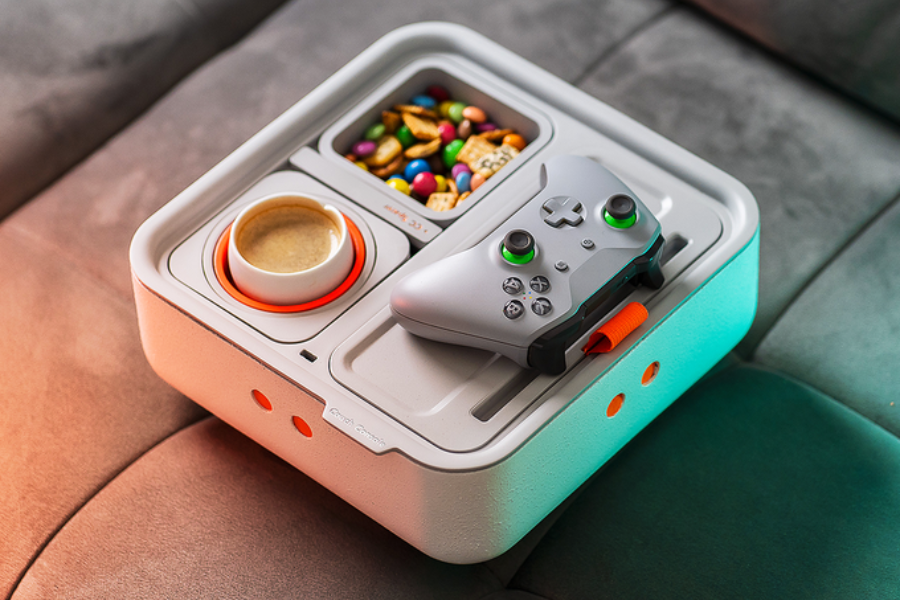 Sweetening the deal even further is the lifetime warranty. Promised to last a lifetime, if for whatever reason it doesn't hold up over time, they've got you covered. Plus, its made from recycled foam making the Couch Console both an environmentally friendly and durable product.
Measuring in at 265mm x 265mm x 90mm and available in either black or grey for the early bird price of US$89, this is a fantastic addition to any couch setup. And with 2021 expecting even more home cinema opportunities thanks to both HBO MAX and Netflix, why not pick up one of these to make sure you have everything you need next time you hit the couch for some streaming goodness.