Olight Warrior Mini Torch Lights Up Over 190 Metres Away
In Partnership with Olight
Flash sale! 8:00 PM November 25th—11:59 PM November 30th EST – Up to 35% off 
Olight believes no one man should be kept in the dark, which is why they've created The Warrior Mini. This super light and extremely bright EDC torch made from either Titanium alloy or Pure Copper is guaranteed to conquer even the darkest nights.
No one should be left in the dark. Whether it's after hours or early in the morning, no one enjoys being stuck in a dark place where they don't belong. Sure, you could whip out your phone and hit the torch button, but what if it's out of battery? What if the street lamps aren't working? And what if you start hearing the sound of footsteps behind you? Then it's time to equip a torch to light the way. It's time to equip The Warrior Mini.
Olight has created a series of premium limited-edition Warrior Mini lights, available in five season-themed varieties – Spring, Summer, Autumn, Winter, and an all-copper Eternal version – which stand for freedom, courage, honor, peace, and love, respectively. Representing the spirit of warriors to inspire strength and good deeds, Olight pays tribute to the time-honored occupation of protecting your family and homeland.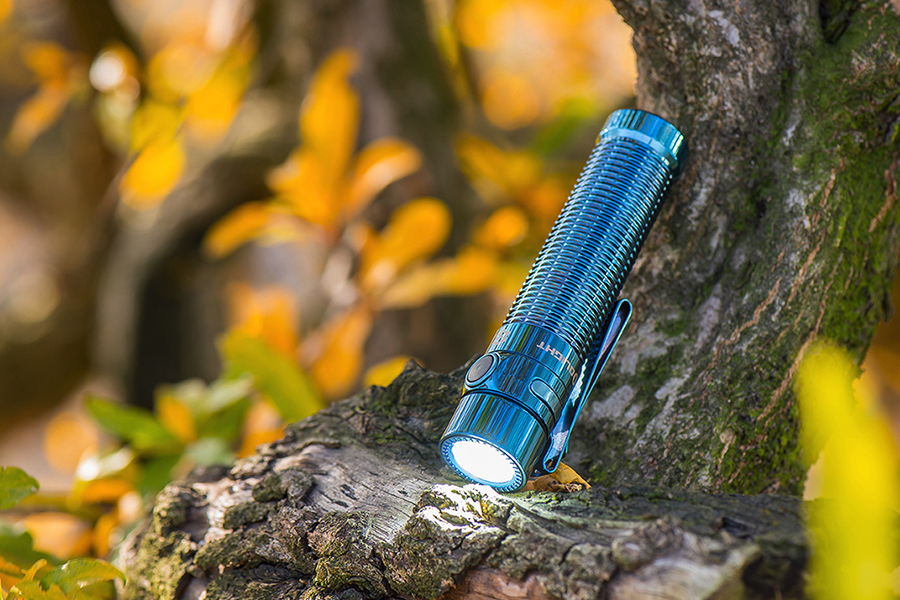 Pumping out 1,500 lumens over 190 metres for up to 45-days at a time, this is one badass looking torch that can get the job done, no matter how dark. Compared to the approximately 60 Lumen torch inside the new iPhone 12, it's like comparing chalk and cheese. Sporting an ergonomic design with knurling around the body, the Warrior Mini is super grippy and easily attaches to your pocket thanks to the two-way pocket clip. With both a tail and side switch for tactical use, you can flick this puppy on in a heartbeat.
Powered by a single 3500mAh 18650 battery, you can charge it via the MCC3 magnetic charging cable. However, anyone familiar with these batteries will tell you it's best charged outside of the device to ensure longevity. Power levels are indicated on the side switch with green (>60%), orange(10%-60%), and red lights (<10%).
With one simple goal of getting the Olight Warrior Mini in as many people's hands as possible, Man of Many is here to spread the good news. Olight believes in providing quality illumination products to everyone. Caring about each little detail, Olight ensures its lights are as bright as possible while maintaining efficiency and conserving battery life. Combining ergonomics, size, and weight, Olight wants to improve your life with a bit of light.
Olight is continually pushing the limits of the products it creates. Wanting to produce the very best for EDC, the Warrior Mini achieves its goals of being an incredible illumination tool in a tiny form factor. Offered at the best possible price, it's waiting for you to turn the lights off. Ready for harsh conditions with IPX8 Waterproof rating up to 2m can even survive a 1.5m drop.
The Warrior Mini Torch is a must cop if you need to add some extra light to your world. Destroying your smartphone torch and ready to go at a moment's notice, this ergonomic and aesthetically pleasing bit of kit is the perfect addition to any EDC set up. Visit Olight right now to secure yours.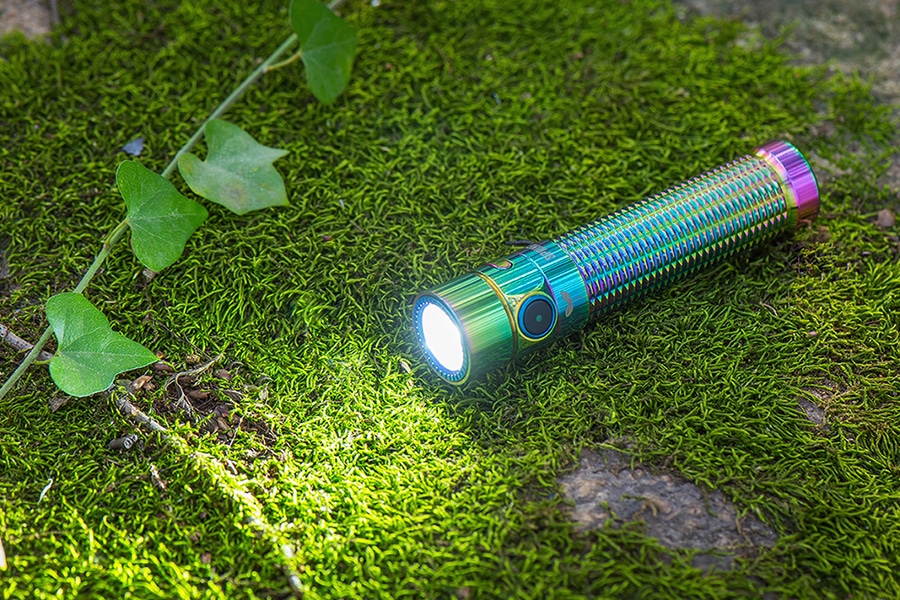 Features:
Designed for every day carry: a compact light featuring a two-way pocket clip, great for everyday carry.
Fantastic performance: max 1,500-lumen output, six light modes, and a smooth beam profile.
Dual switches: a side switch to select mode during daily use and a dual-stage tail switch to operate tactically.
Rugged and durable: strong enough to survive 2-meter water immersion and 1.5-meter drop.
Large-capacity battery: 3500mAh battery rechargeable via MCC3 charging cable to ensure long runtime.
Full of tactical details: strike bezel, battery level indicator, lockout mode, etc.
Flash sale! 8:00 PM November 25th—11:59 PM November 30th EST – Up to 35% off