This App Lets You Improve Your Health By Peeing on a Strip
You're just two minutes and a little pee away from knowing where your health is. Vessel Health has created a new app that uses a urine strip to help you optimise your body and mind. It's as simple as peeing on the strip, waiting two minutes, and then scanning the results with the Vessel Health Wellness App on your smartphone.
You'll also like:
Fitbit Inspire 2 Brings an Affordable Wealth to Your Health
10 Common Men's Health Myths Debunked
Why Gut Health Could Be Your Secret to Stellar Gym Gains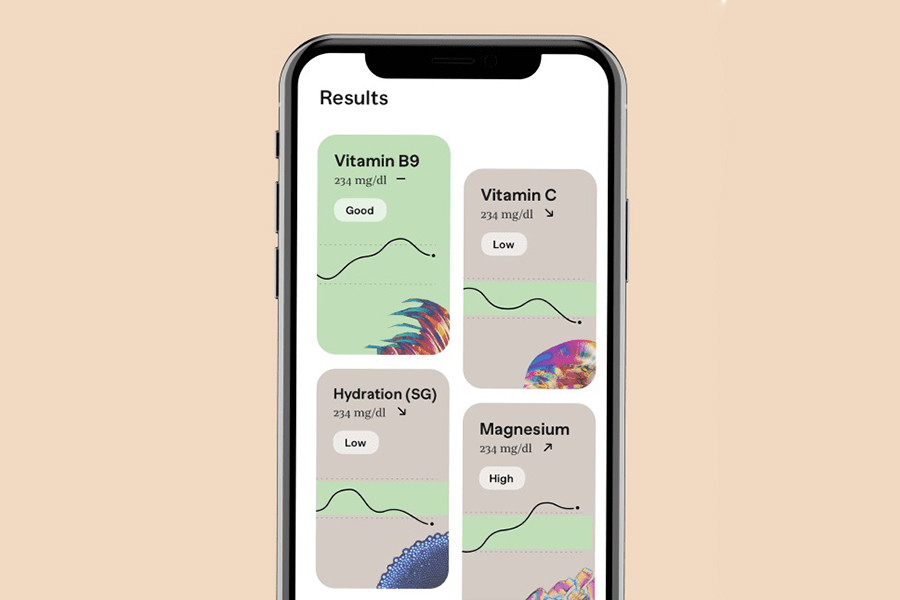 It may sound like a pregnancy test, and admittedly it uses the same mechanics, but this test does so much more than checking for a set of hormones. Vessel tests your essential health metrics: nutrition, hydration, toxins, and stress levels. Knowing what these data points are can help you identify the correct course of action to start feeling, looking, and performing your best. But Vessel doesn't just give you those results.
It will also give you recommendations on food, supplements, and lifestyle changes you might want to consider. You can browse their recommendations of foods to correct your nutrient deficiencies and then set up an Amazon Fresh delivery to get those foods. You can also order Vessel's line of supplements, and help support Vitamin Angels at the same time. Finally, you can create a plan, complete with reminders as well as guidance from a licensed nutritionist (there's a fee of $3 a minute for this service), so that you can make sure you're making the progress you need to make. With all that in place, it's then just a matter of tracking your improvement.
The cost for the Vessel system is nominal. Each card costs $10, but weigh that against the hundreds of dollars that similar tests can cost you in the doctor's office, and you're coming out way ahead. Additionally, the results are nearly instant versus the weeks you'll have to wait on a lab report. You can set up a history of results with Vessel in the amount of time that it would take to get one result back the traditional way. That's progress you could be missing out on. If you're ready to get your life and health back on track, Vessel is there to help you.
You'll also like:
Fitbit Inspire 2 Brings an Affordable Wealth to Your Health
10 Common Men's Health Myths Debunked
Why Gut Health Could Be Your Secret to Stellar Gym Gains