25 Best Tech Products at CES 2021
Where were you when the top tech products from CES 2021 were unveiled? Not in Vegas, that's for sure. Over the past few days, our feeds have been flooded with new gear and gadgets, thanks to the much anticipated CES 2021 expo. While the event took place in a vastly different format than previous years, the digital-only approach didn't stop the big tech companies from dropping some seriously innovative new equipment. From Sony to LG, Samsung to JBL, the who's who of technology had a lot to share, and we've got it all here. Here is a list of the best tech products from CES 2021.
You'll also like:
Lenovo's ThinkReality A3 Smart Glasses Show 5 Displays at Once
The Meme Page Warner Music Paid Daquan $85 Million
Samsung's Insane 2021 Neo QLED TVs are Slimmer, Sharper and Sexier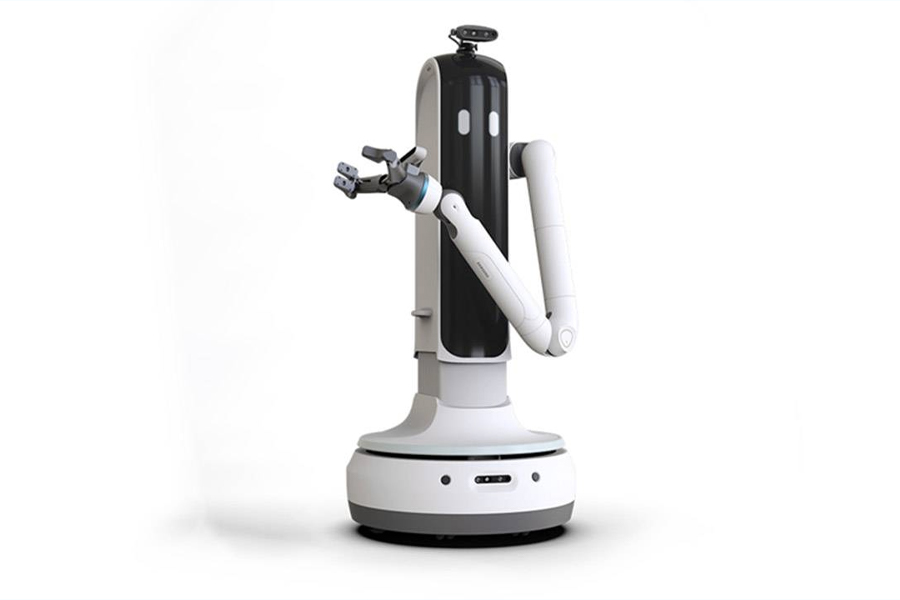 Samsung Bot Handy
While other brands were keen to show off their new home speakers and fridges, Samsung has revealed it is hell-bent on filling your home with robots. The new Bot Handy is an innovative robotic assistant that Samsung says will be able to recognise objects using a camera and AI. Sebastian Seung, president of Samsung Research suggested that the new robot will be "an extension of you in the kitchen, living room, and anywhere else you may need an extra hand in your home".
The tall, thin, black-and-white robot has two large digital eyes that change expressions as it roams around the house. It also has a single arm that can pivot at three points with a clamp-like hand at the end. If the demonstration videos are anything to go by, it looks like the new Samsung Bot Handy will be capable of bringing you a glass of wine, picking up your clothes off the ground and even stacking the dishwasher.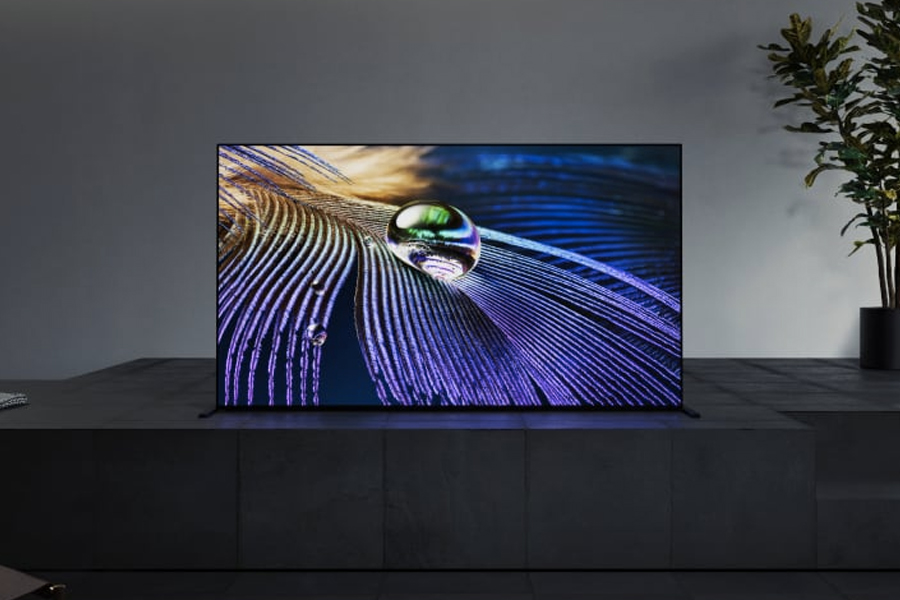 Sony A90J OLED TV
If there was one consistent theme for CES 2021, it was the importance of TV. Sony answered the call with the announcement of its new A90J OLED TV, which features a brighter display courtesy of a new aluminium sheet lamination that allows for cooling. Additionally, the release will come with a new UI built on Google TV and a Cognitive Processor XR which uses AI and machine learning to provide enhanced sound and picture.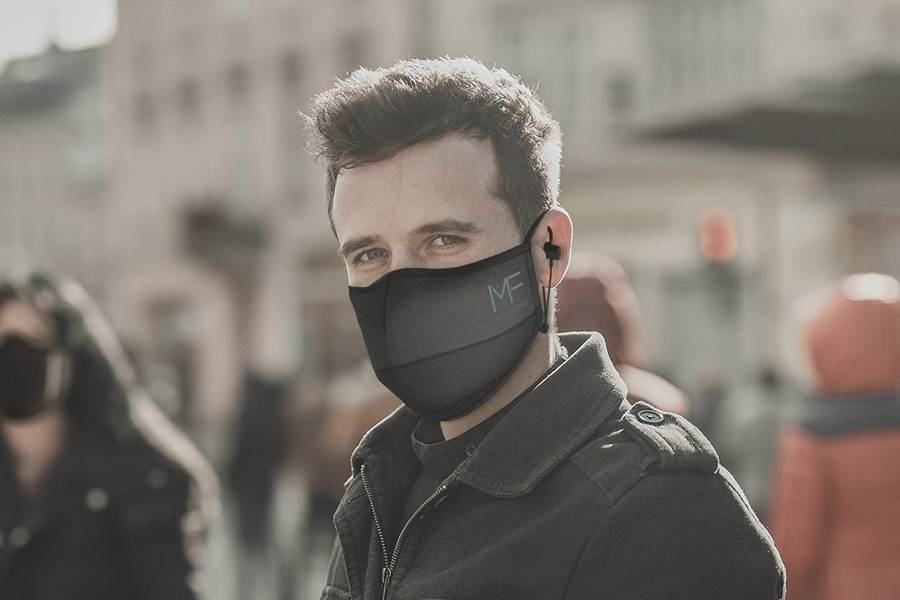 MaskFone
Probably one of the most awesome announcements to come out of CES 2021 was the MaskFone. Teased last year, the new product offers an insane take on the new norm. The machine-washable fabric mask comes with an N95 filter, a built-in microphone, and attached earbuds, making it an all-in-one communication hub on your face. When you aren't using the earbuds, you can even attach them to the mask's magnetised cable clip. Best of all, you can sync the mask to Binafone's mobile app, Hubble Connected, integrating Alexa or Google Assistant commands.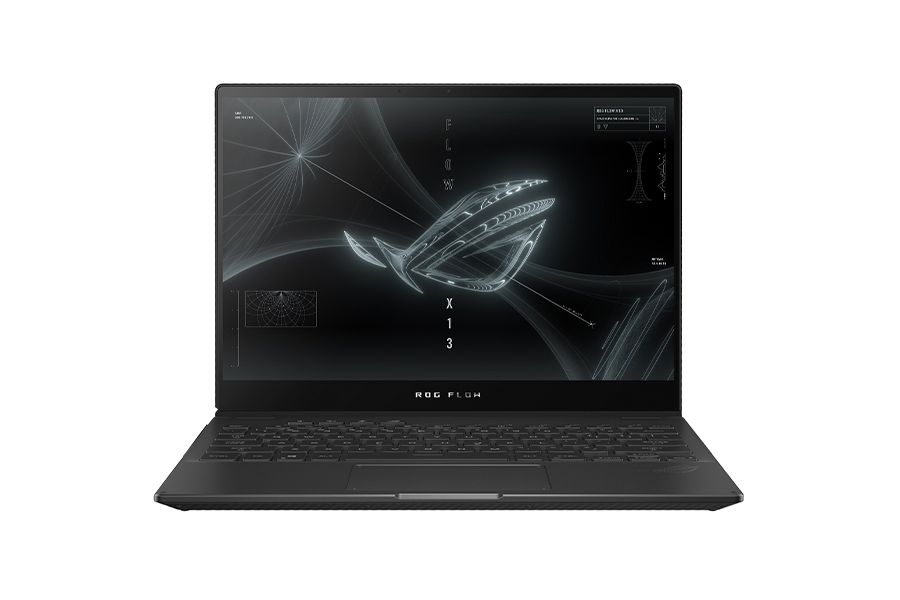 ROG Flow X13
ASUS' much-loved Republic of Gamers (ROG) brand also unveiled som killer gear at CES 2021, most notably the ROG Flow X13. The 13-inch ultraportable gaming laptop is powered by up to an AMD Ryzen 9 5980HS mobile processor CPU and NVIDIA GeForce GTX 1650 graphics. Even better, the energy-efficient CPU helps prolong battery life, giving Flow X13 up to 10 hours of gaming on a full charge.
From a design perspective, the Flow X13 cops a flip hinge that allows the screen to be flipped 360° for use in various scenarios. The laptop is available with a 120 Hz FHD panel or a high-res 4K panel that's protected by tough Corning Gorilla glass and features a narrow-frame design and support for touch and stylus input. Both choices of display have a 16:10 aspect ratio, support Adaptive-Sync and are Pantone Validated for superb colour accuracy.
---
Featured Video from Man of Many
---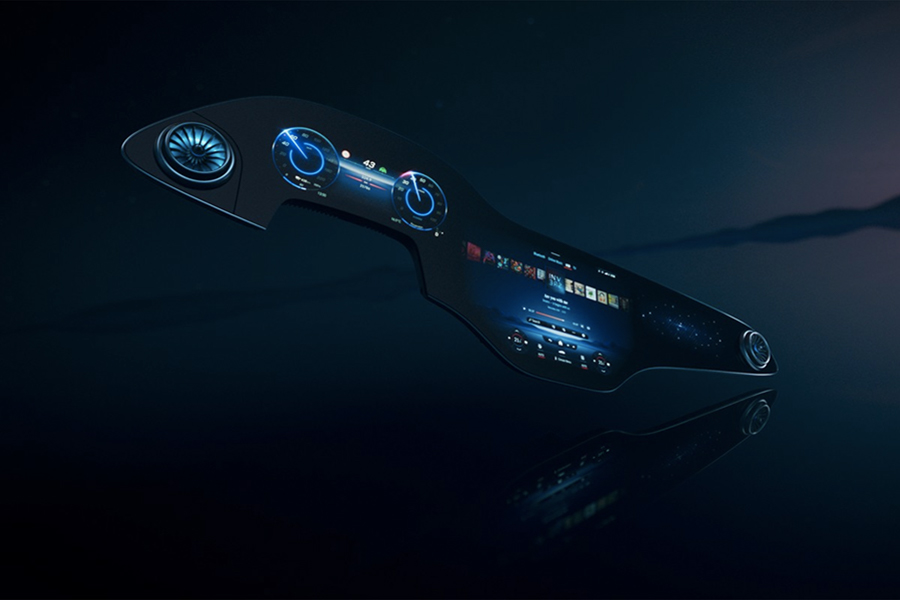 Mercedes-Benz MBUX Hyperscreen
Not content with making ridiculously fast and luxurious cars, Mercedes Benz stepped into the CES arena this year, unveiling its new MBUX Hyperscreen. The 56-inch artificial intelligence hub is set to replace the conventional instrument cluster and infotainment system in Mercedes-Benz's EVs. Using 12 actuators and a series of OLEDs beneath an anti-reflective Gorilla Glass touch surface, the MBUX Hypercreen is powered by eight CPU cores and 24GB of RAM. Reports suggest the MBUX Hypserscreen will release sometime between 2022 and 2023.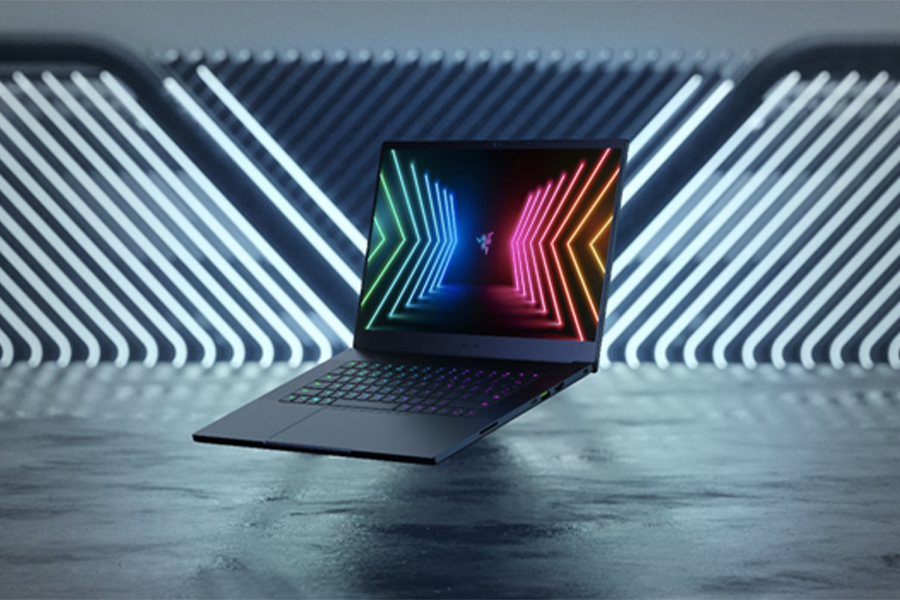 Razer Blade 15 & 17
As part of CES 2021, Razer unveiled new Blade 15 and 17 models, all backed by the newly announced NVIDIA GeForce RTX™ 30 Series Laptop GPUs, faster displays, and sleek mobile design. According to Razer, the new NVIDIA Ampere architecture will increase energy efficiency by up to 2x, accelerate performance dramatically and introduce third-generation Max-Q technologies such as Advanced Optimus for improved battery life when playing on the go. Additionally, the new gaming laptops will cop a dynamic Boost 2.0 for optimised GPU performance when gaming or creating, and Whisper Mode 2.0 for improved acoustic control when working in quiet environments.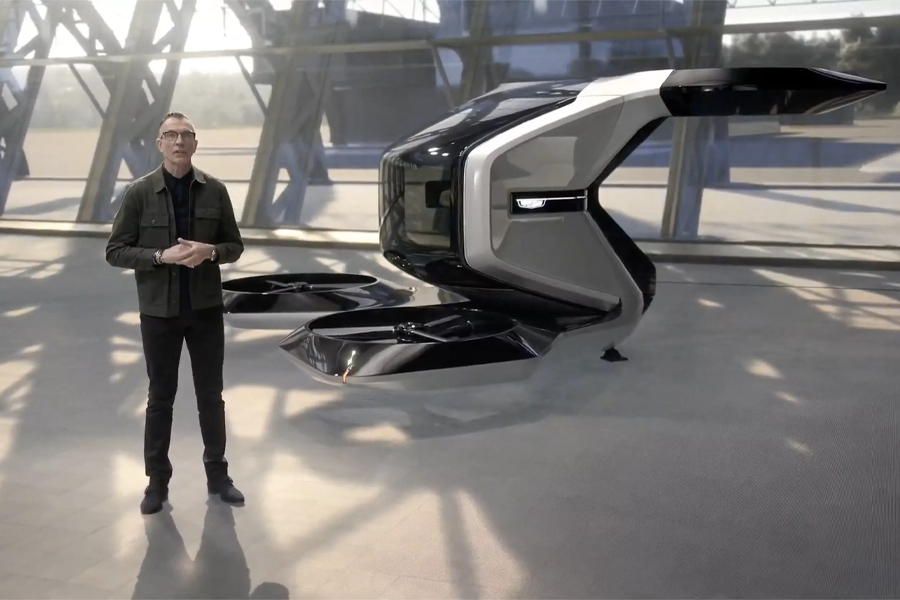 Cadillac eVTOL Air-Taxi
General Motors backed Cadillac announced that it is planning to move into the eVTOL air-taxi business, and what's more, the brand is doing it in style. At CES 2021, GM unveiled renderings and animations of its battery-powered, Cadillac-branded personal aircraft.
According to the automaker, the sleek, electric vertical take-off and landing aircraft will be its first foray into aerial mobility. The four-rotor aircraft is powered by a 90-kWh EV motor and is capable of hitting speeds of up to 56mph. Aside from that, there isn't much else known about the new Cadillac flying taxi, but it does appear to be a one-seat operation. Only time will tell how this one gets off the ground.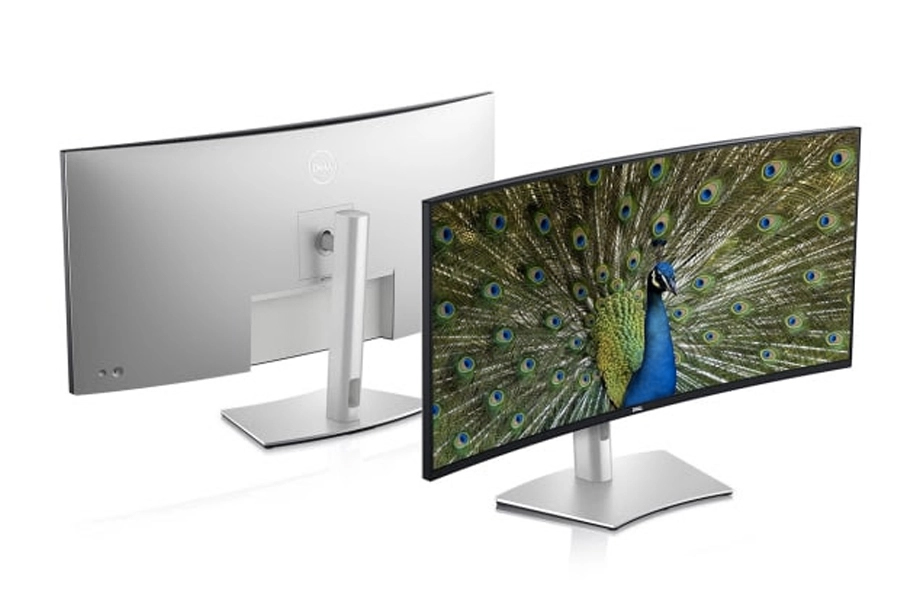 Dell Curved Monitors
Dell has launched a series of new curved monitors complete with 90W PD connections that can power your laptop and connect it to the screen with just one cable. The flagship 40-inch model is the world's first WUHD 5K2K monitor with 5120 x 2160 resolution and a pixel density of 140 ppi. Both 38″ and 40″ models will be available on January 28th.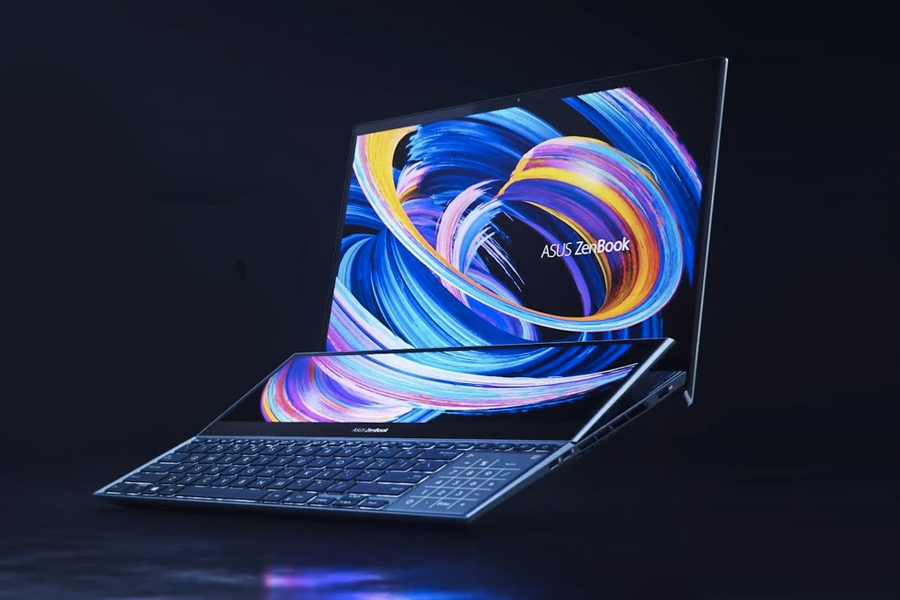 ASUS ZenBook Pro Duo 15 OLED
ASUS dropped a host of new laptops at CES 2021, but by far the biggest was the flagship ZenBook Pro Dup 15 OLED. The 15.6-inch model scored th3 prestigious 2021 CES Innovation Award for its tilting ASUS ScreenPad Plus, a full-width secondary touchscreen with a new auto-tilt mechanism that improves readability, aids cooling, and works seamlessly with the main display for effortless multitasking and creativity.
According to ASUS, the ZenBook Pro Duo 15 OLED delivers flagship performance, with up to a 10th Generation Intel Core i9 processor. Even better, the new laptop comes equipped with an NVIDIA GeForce RTX™ 3070 laptop GPU, it benefits from all the advancements of NVIDIA Studio for creators.
Sony Airpeak Drone
Set to take on DJI for aerial supremacy, Sony announced its latest drone technology in the form of the Airpeak. Even better, the four-rotor remotely piloted aircraft can carry Sony's class-leading A7S III camera, a full-frame, interchangeable-lens model that can shoot 4K video. According to the brand, the Airpeak is capable of "precise, stable flight, and aims to contribute to the world of entertainment while also pursuing new possibilities for creative expression". While pricing isn't available just yet, Sony did use the Airpeak to capture some pretty gnarly shots of the long-anticipated Vision-S electric car.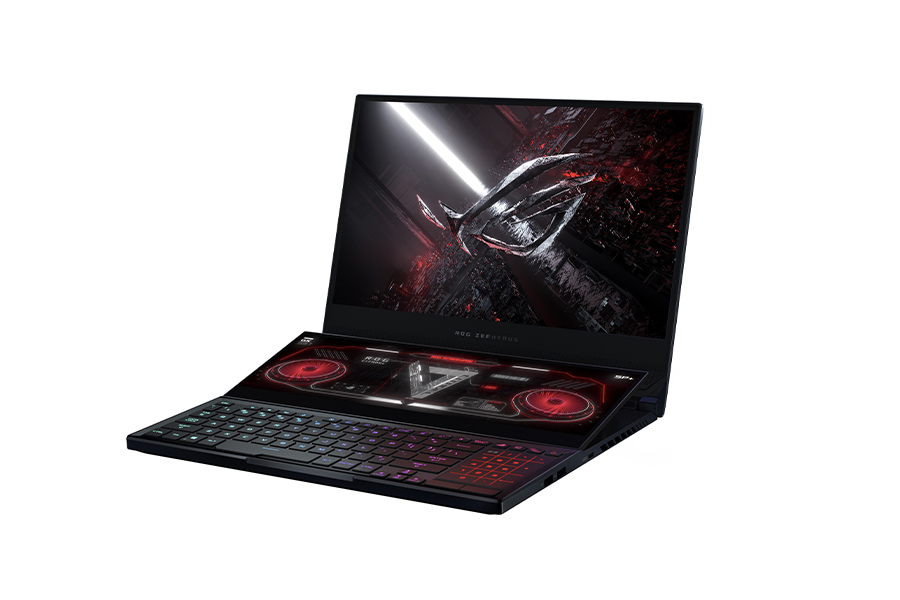 ROG Zephyrus Duo 15 SE
ROG also took its ScreenPad concept and elevated it this year. The new Zephyrus Duo 15 SE also copped AMD Ryzen 9 5900HX mobile processor CPU and NVIDIA GeForce RTX 3080 graphics. According to ROG, gamers can use the ScreenPad Plus secondary panel to browse the web, read emails, chat over instant messaging apps, or to stream or record gameplay. The brand apparently worked with developers for additional interactive content on the secondary display, as well as partnered with XSplit Gamecaster to allow gamers to monitor their streams while gaming on the main display.
Sono Motors Sion Electric Car
Looking like your run of the mill mini-van, the Sono Motors Sion is so much more. The car is completely decked out in solar panels, which when combined with the 35 kWh battery can pump out a maximum range of 158 miles, with the ability to recharge itself enough for up to 21.7 miles. Its top speed of 87 miles per hour isn't too shabby either. Sono plans to launch in Europe first, where it already has 12,600 preorders, and the U.S. at a later date with a net price of USD$26,000.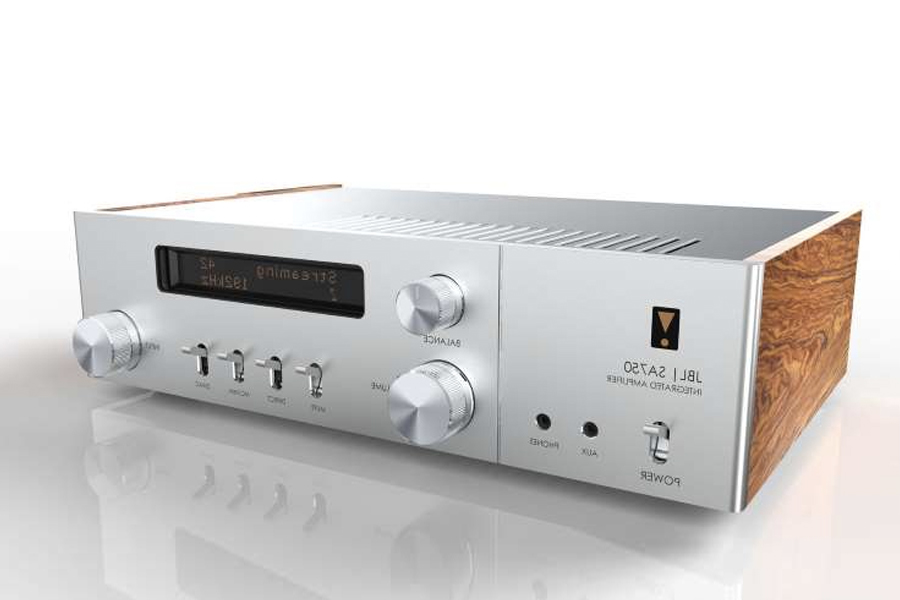 JBL SA750 Integrated Amplifier
The kings of modern audio came back big this year. JBL unveiled a new integrated amplifier that has a slightly more retro vibe than some of the other products teased of CES 2021. Featuring silver knobs and teak-wood veneer side-panels, the SA750 plays off the vintage feels we'll all been missing. From a tech perspective, however, this thing is all 2021. Through its use of integrated amplifiers, the modern hi-fi setup produces high-resolution DAC, support for AirPlay 2, Google Chromecast and Roon, all while utilising a 220-watt amplifier. The JBL SA750 will be available in April 2021 and is priced at USD$3,000.
TCL Rollout Screen
Foldable phones aren't a new concept, but TCL is taking a completely new approach to the design challenge. Instead of folding a flexible display, TCL has shown off a new innovation that rolls in and out, much like a paper scroll. The insane new development isn't expected to land any time soon, however.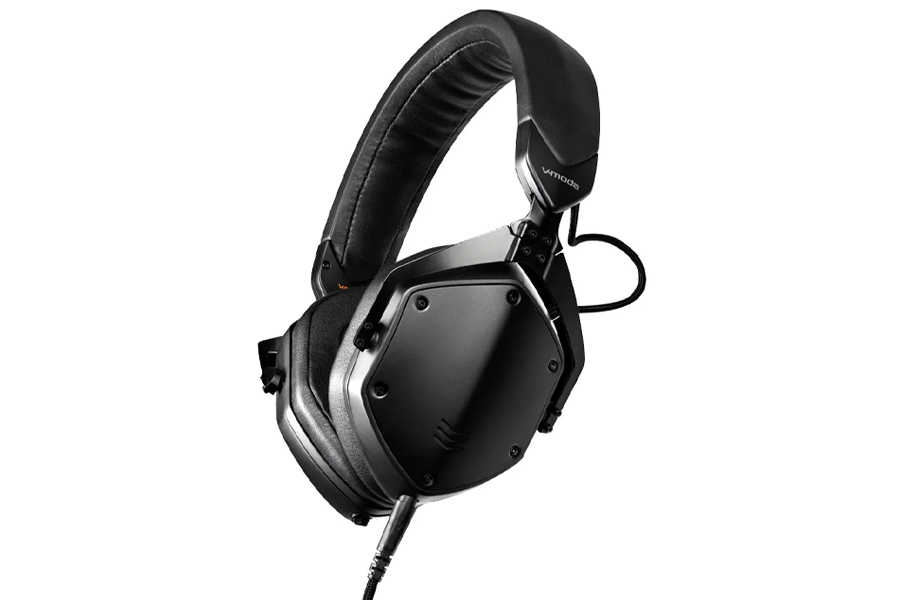 V-Moda M-200 ANC
The Italian designed headphones that have been causing a stir amongst audiophiles have finally addressed their biggest failing. At CES 2021, V-Moda announced the new M-200 would come with noise-cancelling properties, a first for the brand. The new model follows a familiar design language, with customisable faceplates for the outside of each earcup, and the same rounded hexagonal design. Inside, you'll find custom-tuned 40 mm drivers and 20 hours of battery life.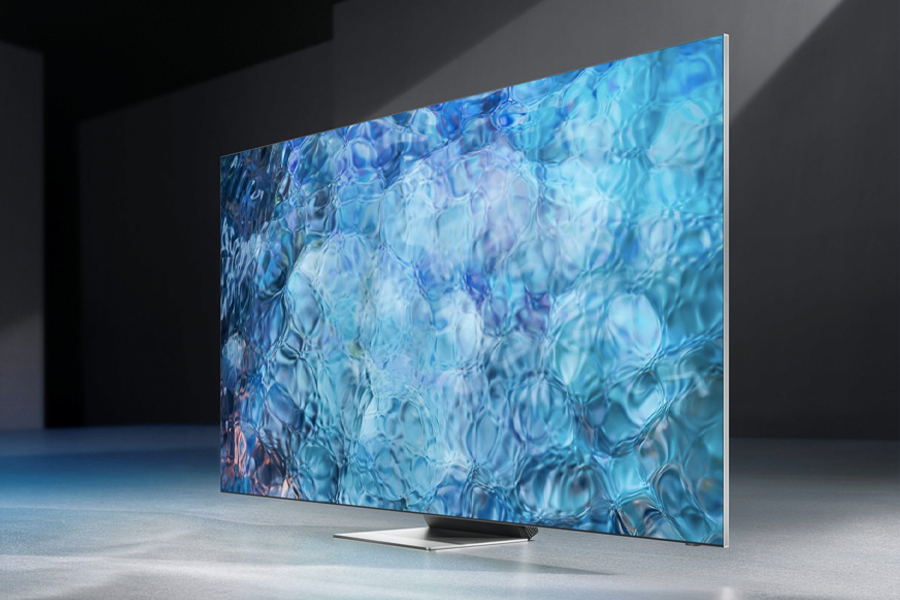 Samsung Neo QLED TVs
Samsung has pushed QLED technology to the next level with an entirely new light source called Quantum Mini LED. Through precise control via a Quantum Matrix Technology Neo Quantum Processor, the new range of QLED TVs produce an incredibly clear and accurate picture. Even better, Hass Mahdi, director of audio visual at Samsung Electronics Australia, said the latest innovation has allowed Samsung to reduce the width of its TV displays by up to 50 per cent. Set for installation inside both the 8K (QN900A) and 4K (QN90A) flagship Samsung TV models, home-cinema fanatics will have a hard time picking this year.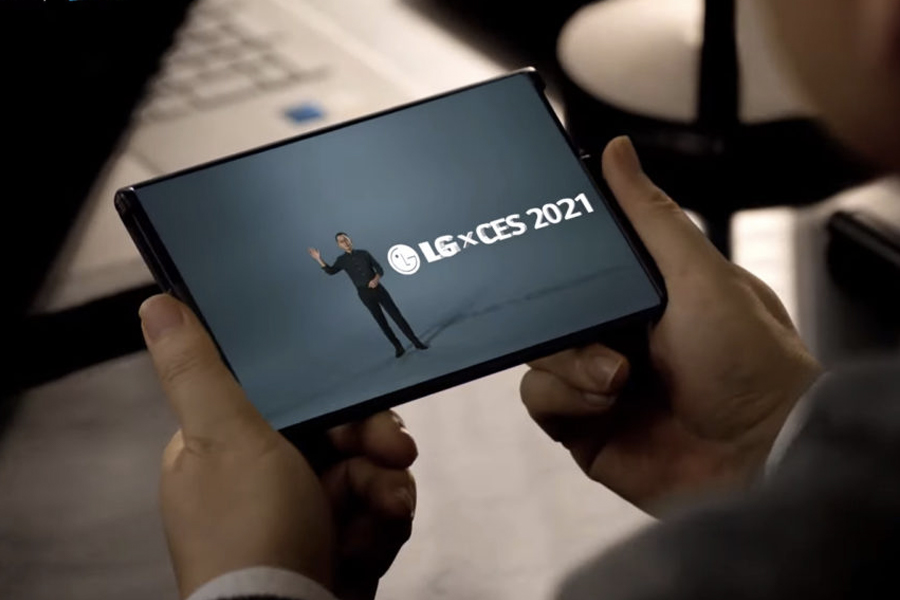 LG Rollable Phone
Another rollable to make an appearance at CES 2021, LG's Rollable Phone was perhaps the most exciting. Confirming earlier suspicions that the Korean giant was working on a flexible phone, the prototype was teased in an awesome video which looks futuristic as hell. Not much is known about the new innovation, but the clip was enough to get us more than excited.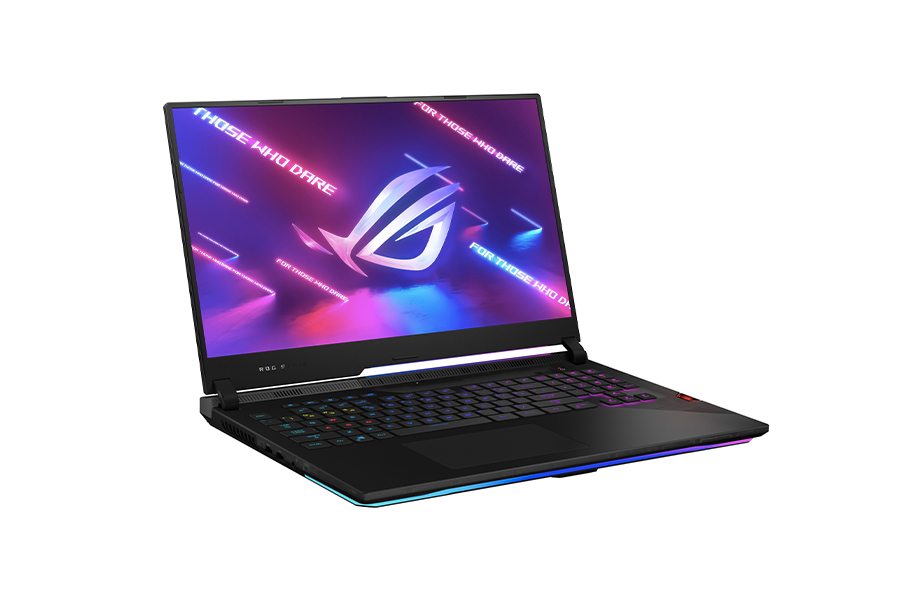 ROG Strix SCAR 17
The ROG Strix SCAR 17 is what ASUS is calling the "ultimate portable esports machine", offering superfast visuals on the world's fastest laptop display, a 360 Hz FHD panel with a 3 ms response time. According to the brand, an optional 165 Hz WQHD panel combines fluidity with higher detail and a DCI-P3 colour gamut. Both options have Adaptive-Sync technology, and ROG engineers worked on reducing the bezel size to offer a larger screen-to-body ratio for more immersive gaming.
The good news is, SCAR 17 is more compact than its predecessor, and this new design also includes a higher-density RGB light bar around the front edge of the chassis, an additional light strip under the display, a set of three user-swappable hinge caps and a bold new aesthetic inspired by athletic gear.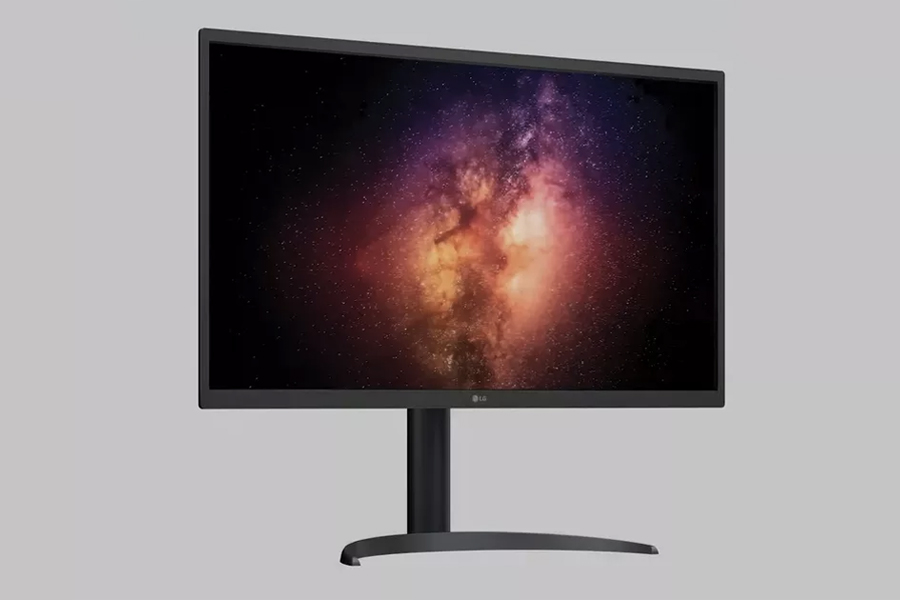 LG UltraFine OLED Pro
We know LG's UltraFine monitor line is good, so much so that Apple has even stated the product as the preferred option for its MacBooks, but now there is a new level of expertise coming through. The company announced its first UltraFine monitor with an OLED display: LG UltraFine OLED Pro. The 31.5-inch 4K monitor is expected to have far better picture quality than current models and comes with a USB-C connection, three USB-A ports, two DisplayPort ports and an HDMI port.
JLab Jbuds Frames
These handy little add-ons turn any pair of sunglasses into speaker-frames. With the help of two Bluetooth speakers, the Jbuds snap easily onto the temples of your glasses, allowing for immersive audio to flow straight to your ears. The Buds Frames cop two 16.2 mm drivers and support AAC and SBC audio codecs, with the capability to switch between JLab's Signature and Bass Boost EQ settings. Further to that, Jlab's new release comes with MEMS microphone for audio calls and has the option for independent speaker use.
GoSun Flow
Aside from the standard computer and TV releases, CES 2021 also took us down the garden path, thanks to a friendly little invention called the Flow. Designed by GoSun, the Flow is an ultra-portable, solar-powered water purifier that comes with hoses for drinking, bathing, and outdoor cooking. Joining the brand's already stellar lineup of solar-powered lights, ovens and coolers, the Flow helps to solidify the off-grid system, perfect for long-term campers and adventurers.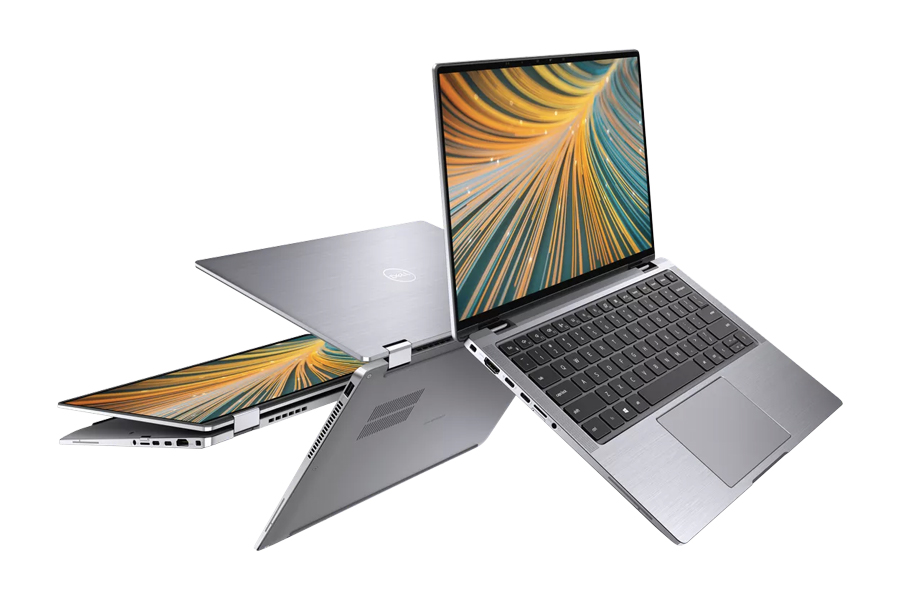 Dell Latitude 9420
Dell's lineup of laptops has become an unexpected favourite here at Man of Many, so we're understandably pretty pumped by the announcement of the new Latitude generation. While not world-beating by any stretch, the new Dells cop the latest Intel chip along with a handy new addition. The Latitude 2021 edition features a SafeShutter webcam that has an integrated, physical shutter that flicks open and closed as you enter or exit relevant applications. No more black tape on the webcam.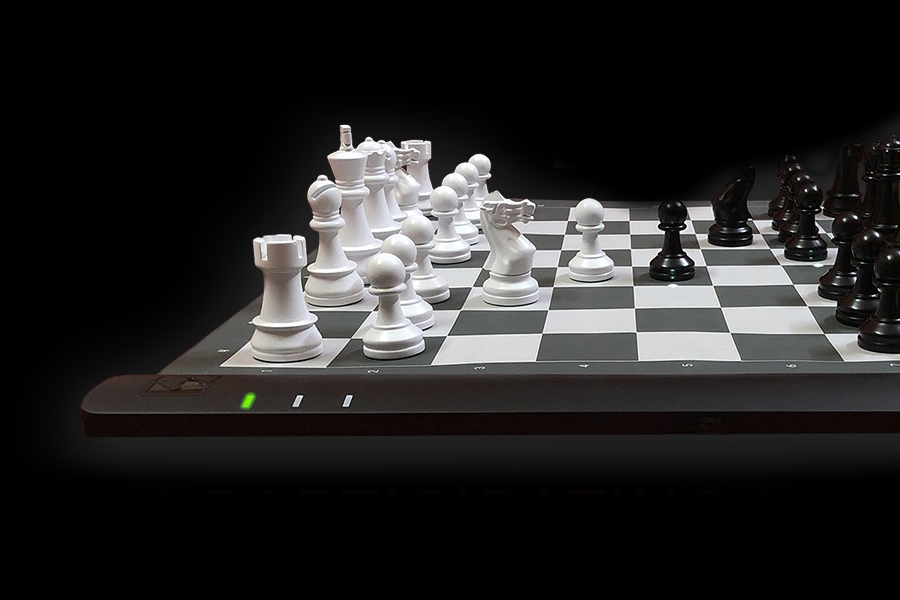 Square Off Rollable Computer Chess Board
When Square Off's automated chessboard was first unveiled a few years back, it definitely caught our attention. Now, the brand is back with an all-new innovation – a rollable board. In previous incarnations, you play against built-in artificial intelligence, with pieces moving to the squares on their own via a mechanised magnetic system. In this new version, however, you can roll up the board when you're down, stuff it in your backpack and head off. While the new Square Off addition doesn't have the same automatic movement, you can't put a price on portability.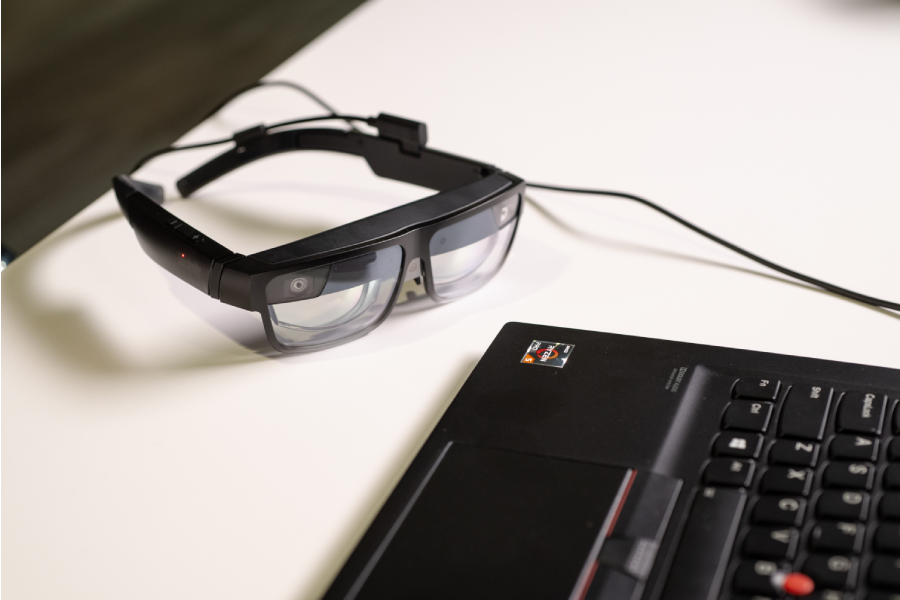 Lenovo ThinkReality A3 Smart Glasses
Taking up the challenge of smart glasses again in 2021, Lenovo has unveiled the ThinkReality A3, an innovation capable of showing five displays at once. Enhanced with industrial frame options for safer and more durable use, the Lenovo ThinkReality A3 Smart Glasses fit just like a pair of sunglasses. According to the brand, the new release is powered by the Qualcomm Snapdragon XR1 Platform and feature stereoscopic 1080p displays. The glasses also sport an 8MP RGB camera capable remote use cases, while the dual fish-eye cameras provide room-scale tracking.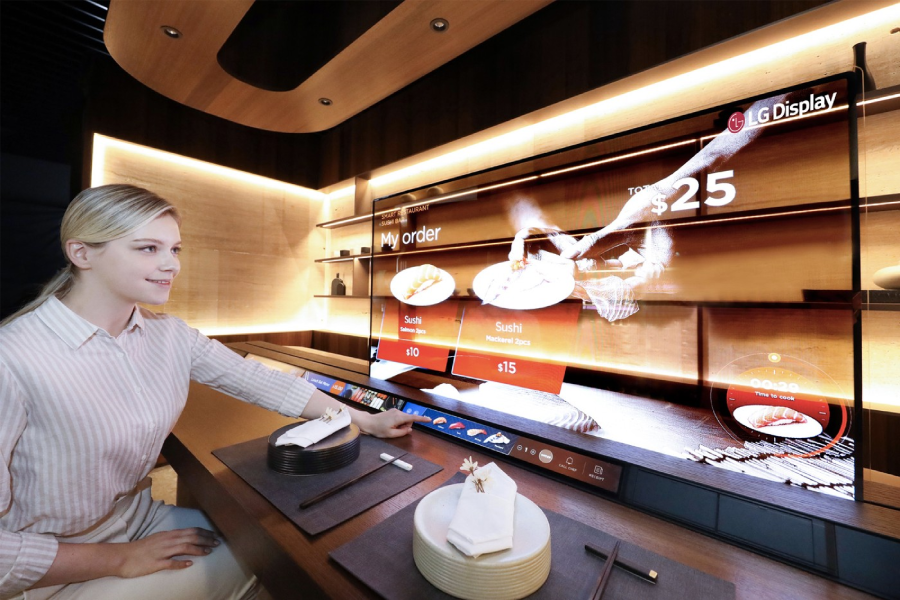 LG Transparent TV
Focusing on tackling entertainment in the COVID world, LG has announced a new 55-inch transparent display that doubles as a partition. Designed not for viewing your favourite movies or TV Shows, but for displaying information to customers, the screens can be used as a physical barrier between customers and staff, while also serving as a menu.
"Transparent OLED is a technology that maximizes the advantages of OLED and can be used in various places in our daily lives, from stores, shopping malls, and architectural interiors to autonomous vehicles, subway trains, and aircraft," said Jong-sun Park, senior vice president & head of the commercial business unit at LG Display. "It will grow into a next-generation display that can change the existing display paradigm."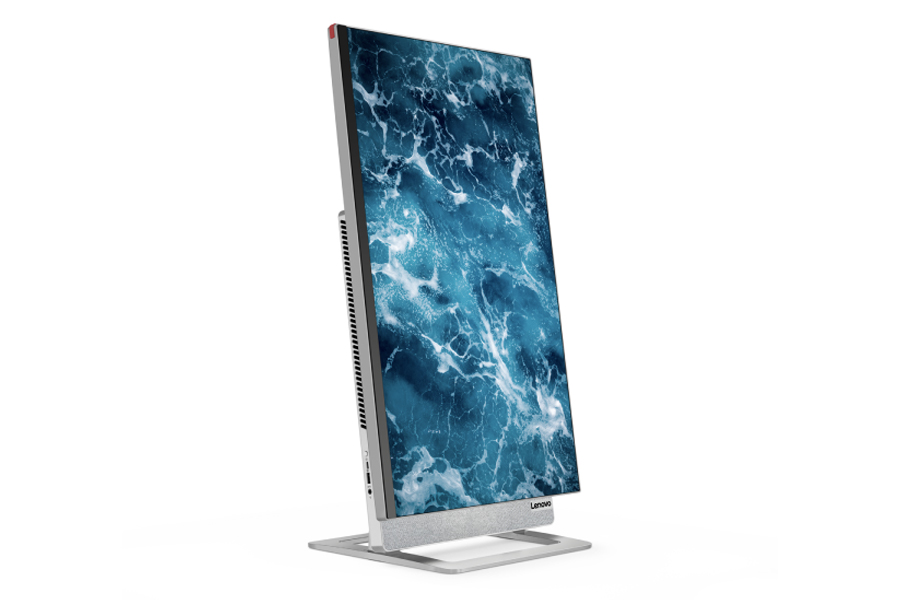 Lenovo AIO 7
Another announcement from Lenovo came in the form of the Yoga AIO 7 all-in-one desktop PC. A flexible release, Lenovo claims the AIO 7 will take up less desk space thanks to its rotating display. Along with a rotatable hinge, the computer supports both 99 per cent DCI-P3 and 99 per cent Adobe RGB colour standards. Powering it all is an AMD Ryzen 7 4800H processor and paired with an NVIDIA GeForce RTX 2060 GPU.
You'll also like:
Razer Hammerhead Offers Active Noise Cancellation for the Ultimate Gaming Experience
Samsung's Insane 2021 Neo QLED TVs are Slimmer, Sharper and Sexier
Watch Technology Gets Smarter With 15 Smartwatches for a Connected Life
General FAQs
What is CES?
CES is the global stage for innovation owned and produced by the Consumer Technology Association (CTA). Usually held in Las Vegas, 2021 saw the event move online for the first time, showcasing the very best in new releases across the technology sector. Big names such as Samsung, JBL, LG and Lenovo all unveiled new products.
What were the biggest announcements from CES 2021?
While there was a wealth of huge announcements at CES 2021, the biggest included the unveiling of Samsung's new robotics line, LG's OLED TV line and the rise of rollable screens and displays, as evidenced by both TCL and LG.
Which brands announced new innovations at CES 2021?
While there were hundreds of exhibitors at CES 2021, the major players to make announcements over the event were ASUS, Canon, Samsung, LG, Sony, Microsoft, Panasonic, Philips, P&G, TCL and TDK.
---
Featured Video from Man of Many