BMW's Monster 31-Inch Backseat Theatre Screen Makes Drive-Ins Obsolete
You'll have second thoughts about visiting the drive-in if you upgrade the Beamer with a personal ultra-wide theatre screen. Described as the "in-car entertainment system of the future," the BMW Threatre Screen is a 31-inch panoramic display with 8K resolution that descends from the roofline to give the backseat occupants a private cinema lounge.
The theatre screen features 5G connectivity with a built-in Amazon Fire for streaming. The integrated surround sound system is tuned by Bowers & Wilkins, and Hans Zimmer composed an original score to accompany the screen as it arrives in the viewing position. Not even Gold Class can compete with that!
The ultra-wide screen stretches horizontally over almost the entire interior and in height from the headliner to the front seats' backrests. It relies on a rotary movement system and two articulated rails to descend with the BMW Theatre Screen controlled by touch operation or using touchpads integrated into the rear doors. The display can be tilted to ensure maximum comfort in every seating position.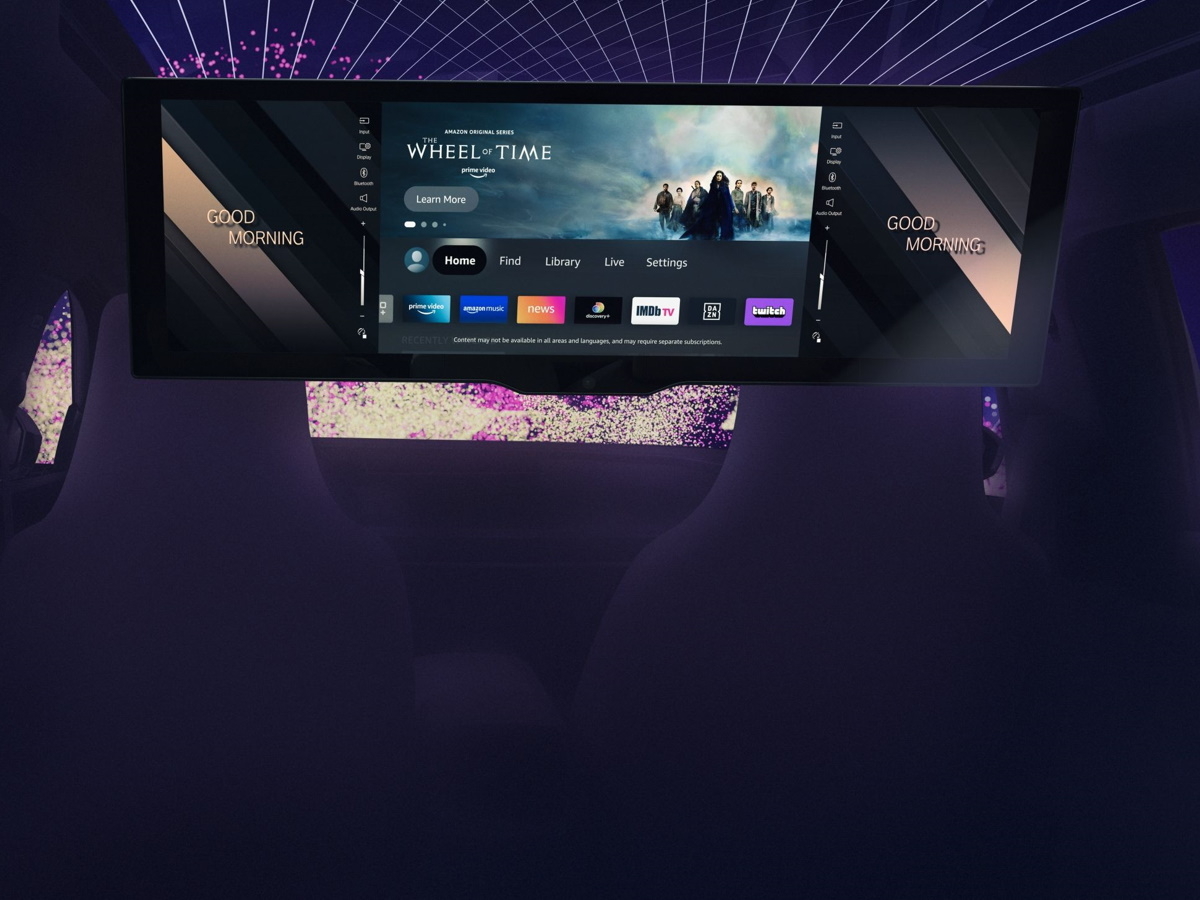 Movies and TV shows can be played in 16:9, 21:9 or even in 32:9 format at high resolution with BMW estimating 8000 × 2000 pixels per screen column. In addition, the integrated Bowers & Wilkins Diamond Surround Sound System looks to deliver an extremely high-end and multifaceted sound experience.
But don't make popcorn or rush to the dealership just yet. The BMW Theatre Screen is still in the concept/testing phase, with the mass or bespoke production happening in the near future. Exactly when the screen will launch, how much it will cost, and supported vehicles are all yet to be revealed.
The Theatre Screen is arguably the second coolest new technology that BMW unveiled during CES 2022. There's also a futuristic paint job that changes colour for if you purchased white but then regret that decision and really want black or vice versa.
You'll also like:
The Best Tech Products of CES 2022
What's it Like to Wear a 140-inch Television?
Forget the Grille, the BMW iX is a Fine Luxury EV Underneath