LG's Transparent 55-Inch OLED Display Doubles as a Partition
Windows and partitions are about to become a whole lot cooler thanks to some pretty ingenious tech from the people over at LG. Developing a transparent 55-inch OLED display, the South Korean display manufacturer has found an ingenious hygienic solution to counteract the spread of COVID-19.
You'll Also Like:
LG SIGNATURE Series is Luxury Living Personified
Mi TV LUX Transparent TV is Completely See Through
Samsung Unveils Astonishing 110-inch MicroLED TV Worth $200,000
Set to be featured at CES 2021, the technology is designed not for viewing your favourite movies or TV Shows, but for displaying information to customers. Acting as a partition for venues of all kinds, the screens can be used as a physical barrier between customers and staff, while also doubling as a menu.
While it's not exactly new technology, this unique application could become a mainstay in a post-COVID-19 world. Offering high transparency (38%), LG Transparent OLED technology blends seamlessly into its surroundings while also offering a whole host of customisation options thanks to its expandable semi-assembled platform design, allowing each 55-Inch Transparent OLED to be built into existing structures and spaces.
"Transparent OLED is a technology that maximizes the advantages of OLED and can be used in various places in our daily lives, from stores, shopping malls, and architectural interiors to autonomous vehicles, subway trains, and aircraft," said Jong-sun Park, senior vice president & head of the commercial business unit at LG Display. He added, "It will grow into a next-generation display that can change the existing display paradigm."
From storefront windows to the possibility of a proper heads-up display in the car of the future, the LG transparent OLED technology is next-generation technology, today.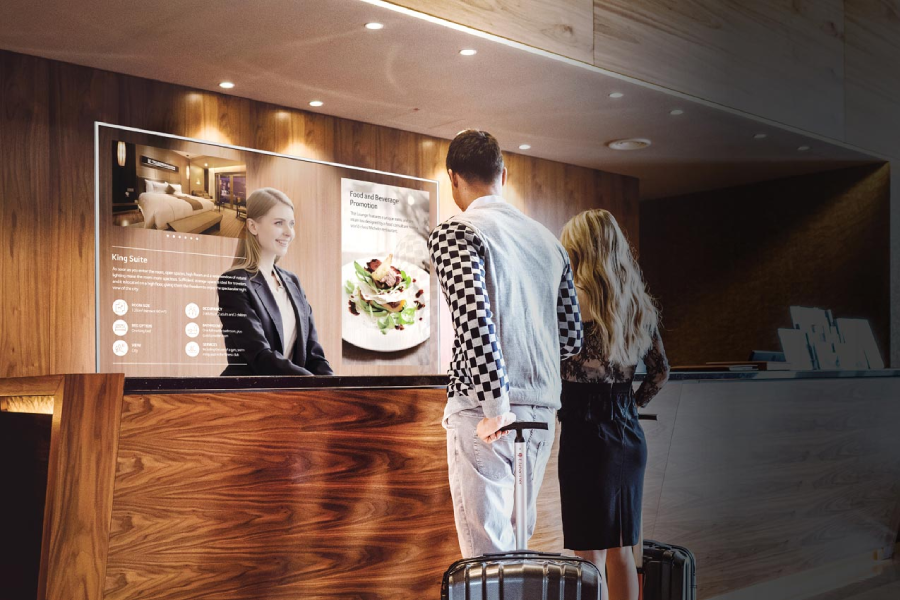 You'll Also Like:
LG SIGNATURE Series is Luxury Living Personified
Mi TV LUX Transparent TV is Completely See Through
Samsung Unveils Astonishing 110-inch MicroLED TV Worth $200,000