Uber Wants to Reward You For All Those Late Night Uber Eats Orders
Uber is continuing to roll on by rolling out a new rewards program—and you may already qualify for many of the benefits. The app now features am Uber Rewards section, and it's retrospective, so you may already be a Gold, Diamond, or even Platinum member.
You'll also like:
Everyone Give A Big Round of A-Paws for Uber Pets
Hyundai and Uber Team Up for Flying Taxis
How to Get a 5 Star Uber Rating (…or Get On Their Bad Side)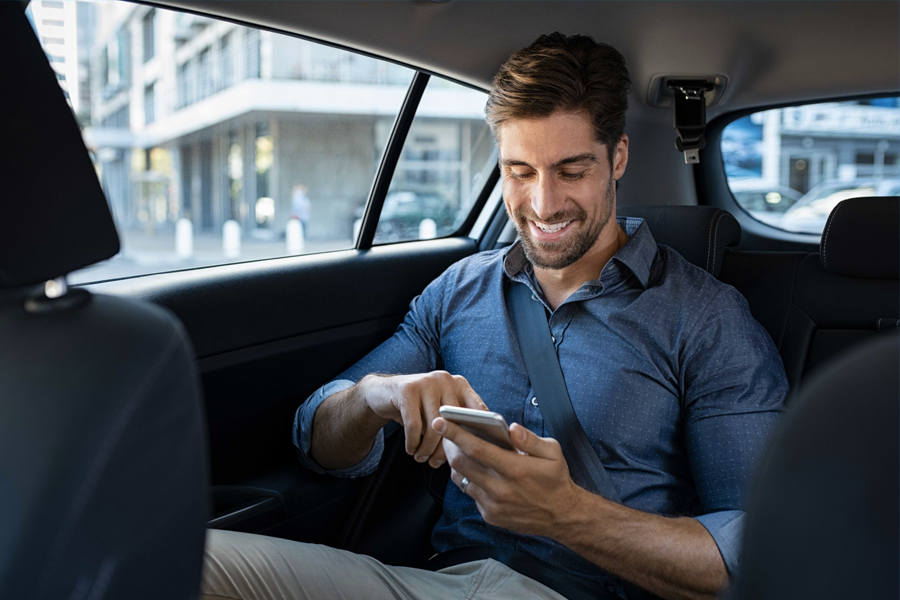 The Uber Rewards Program comes as a direct result of user feedback. According to a statement from the ride-sharing company, "Our customers have told us they want to see a return on their everyday spend, and care about the price consistency, being on time, and the quality of their experience. So we kept this feedback top of mind as we designed the benefits." The program rewards you one point for every dollar that you spend on Uber Eats or Pool. You get two points for every dollar spent on UberX, UberXL, or Uber Comfort & Assist, and three points for every dollar spent on Uber Premier. Those points add up, providing building perks that are accessed at each level.
The Blue level is the starting point and offers access to exclusive member offers. Once you've earned 1,200 points, you'll qualify for Gold, which adds extra rewards for every 750 points you earn as well as Uber Comfort savings. Reach Platinum, at 4,000 points, and you'll also get "price confidence on a route," meaning you'll get a promotion up to a certain price on routes to your favourite places. The final Uber Rewards level is Diamond, which, along with the other benefits from the previous levels, also adds premium 24/7 phone support and complimentary upgrades to higher-end rides on UberX. If you're curious what level you're at, just check the Uber App. As mentioned, you're probably already at a level as the program looks at your last six months of spending on Uber and UberEats. You're already getting the ride, why not get the rewards as well.
You'll also like:
Everyone Give A Big Round of A-Paws for Uber Pets
Hyundai and Uber Team Up for Flying Taxis
How to Get a 5 Star Uber Rating (…or Get On Their Bad Side)