Unitree's A1 Robot Vies for Top Dog Position
When you think "robot dog" you most likely think of Boston Dynamics. That's about to change. Chinese robotic company Unitree has developed a new, four-legged Robo dog that looks like will be the new alpha in the pack.
You'll also like:
Mirobot's 6 Axis Robot Lends a Hand on Your Desktop
You Can Now Buy Boston Dynamics' Spot Robot Dog
Bosstown Dynamics Makes Soldiers Obsolete with Robots
The A1, Unitree's robo dog, was unveiled at the 2020 Consumer Electronics Show. The robotic dog is only about one foot wide and two feet long and weighs just 26 pounds. You might be tempted to think of this robot as a lap dog, but don't let the diminutive size fool you, this dog is fast! Unitree claims that it has a walking speed of about 10 feet per second, which means that it could cover seven miles in an hour. Much like Boston Dynamic's robot, the A1 can perform a grocery list of tricks, including jumping and flipping. Equipped with sensors in each of its feet, the A1 is able to make its movements more efficient with each step and can adapt to a number of different types of terrains from stairs to slopes and gravel.
Not only does this Robo dog have a pretty brisk pace, but it also has an 11-pound payload. With a two-hour battery life, A1 can easily take on the role of a delivery animal. It also comes equipped with a smart camera that transmits life video, so the possible applications, from private to public, are numerous. The robot also has a follow function—hence videos of people jogging with the robotic companion—as well as the ability to understand a number of gesture commands. Adding to its user-friendliness is its price. While other Robo dogs on the market are leasing—not selling—for the price of a new luxury car, the A1 is set to be sold for less than $10,000. And that maybe what wins this Robo dog the alpha position.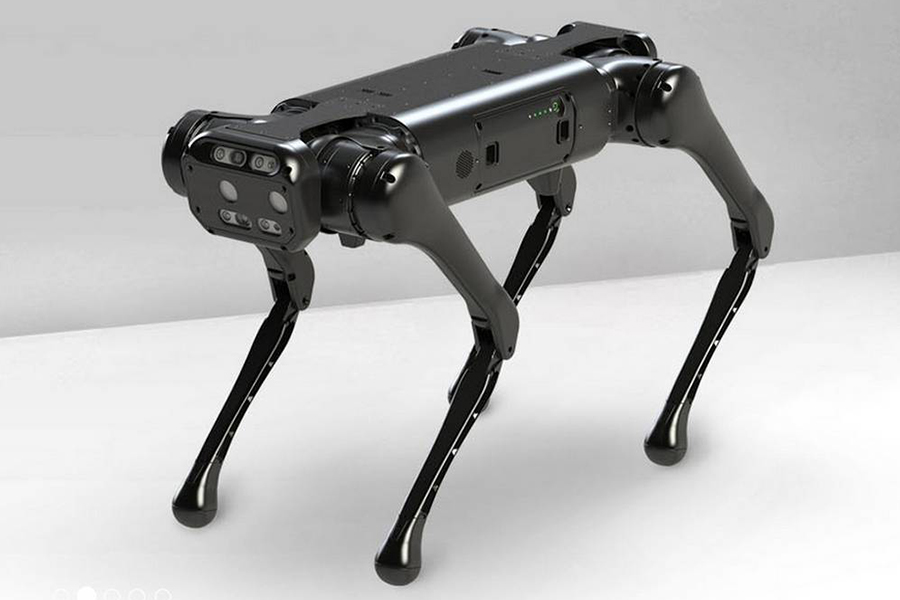 You'll also like:
Markiplier's Gaming Setup, Gear & Camera for YouTube
You Can Now Buy Boston Dynamics' Spot Robot Dog
Bosstown Dynamics Makes Soldiers Obsolete with Robots