Unlimited x Loaded Kit Turns Your Skateboard Electric
Commuting is becoming increasingly electrified, but even with this new trend, there's no reason to leave behind your skateboard. Unlimited and Loaded have paired up to create an electric skateboard kit that lets you turn your favorite longboard into an electric cruiser for just $769.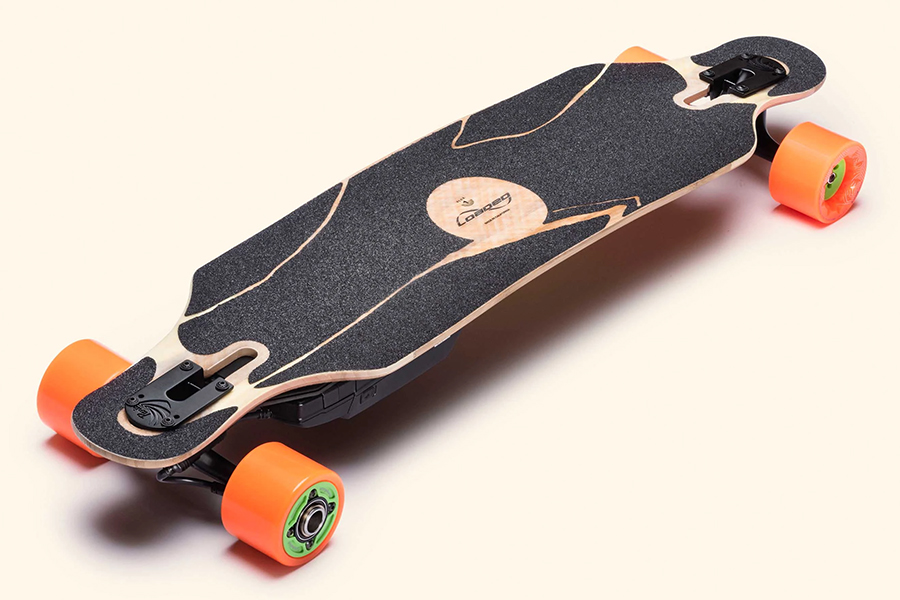 Loaded Boards has been putting out high-quality decks along with premium components for a long time now. You may have heard of their Paris trucks or Orangatang wheels. The skateboard company is partnering with Unlimited Engineering to bring out the conversion kit, which consists of either a single or dual hub motors with single or dual batteries. The batteries are removable and are under 99 Wh, so you'll be able to take them on airplanes when you travel. The Solo kit provides a single motor and battery, but can get you up to 23 miles per hour and has a range of 7 miles. If you want a bit more range—13 miles—you can get the Cruiser kit, which comes with an extra battery and is priced at $1,099. For those wanting more speed and more range, you can opt for the Racer kit. This kit adds in that second motor, taking the speed up to 27 miles per hour and pushing hill angle from 9 degrees to 20 degrees. You'll pay $1,349 for this bigger kit. The motors are controlled with a handheld remote. Your outfitted board also features multiple driving modes and includes cruise control.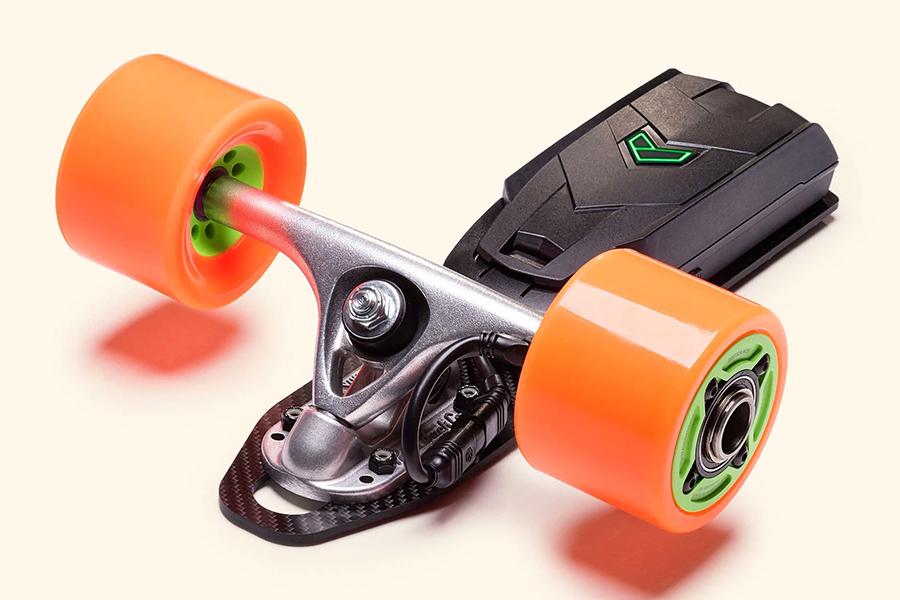 The kits all come with Orangatang wheels and all have settings that are app based. The kits attach to your board using a carbon fiber platform, adding the benefit of being light weight. They're also water resistant. If you're not looking to outfit a board yourself, you can get a prebuilt board with a Loaded deck. Whatever you choose, you can carve up your commute and save the environment with an easy conversion kit from Unlimited and Loaded.