Sanitise Anything in 5 Seconds With the UVCliin
These guys claim that with the UVCliin Sanitizer you can clean anything in just five seconds. How? With the power of the sun, in the palm of your hands. Using high-quality UVC LEDs (no tritium required), the UVCliin Sanitizer is a small handheld device that will sanitise any surface faster than you can wash your hands.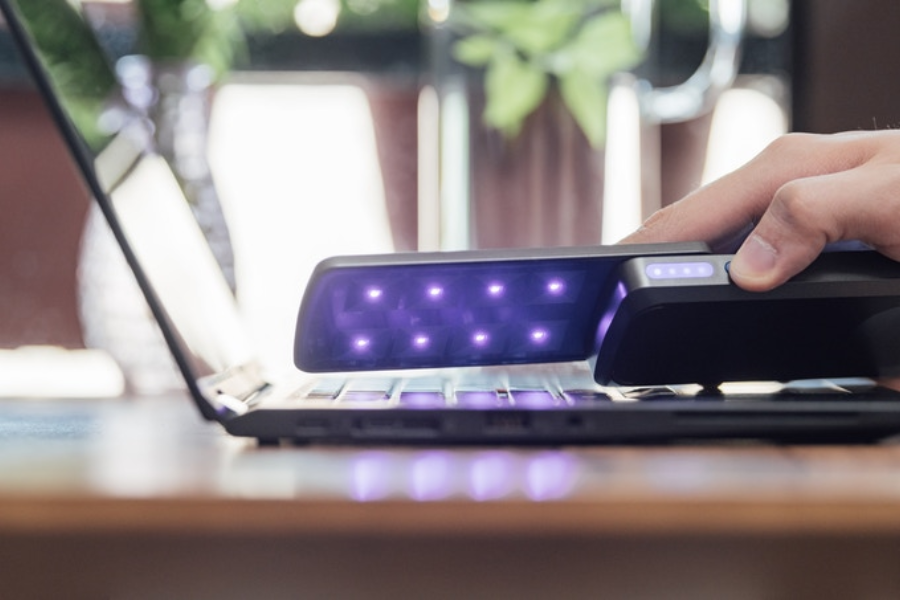 According to Live Science, research has revealed how germs are literally everywhere, with results showing high contamination levels across a range of surfaces. From gas station pumps to ATM buttons, avoiding germs is not as simple as keeping your hands clean. Rather than go down the on-the-go hand sanitising route, the UVCliin Sanitizer instead sets its sights on these germ hot spots. Able to create a clean environment anytime and anywhere, just press the button and get cleaning with the UVCliin Sanitizer to remove microbes from a range of different surfaces. Whether it's your keyboard, your phone or even the escalators at your local department store, the UVCliin Sanitizer has it covered.
Portable and easy to use, the UVCliin Sanitizer is ideal for cleaning doorknobs, handles, and other uneven surfaces thanks to its 10mW high-energy UVC LEDs. Powered by a 5000mAh battery, it even doubles as a power bank for charging emergencies.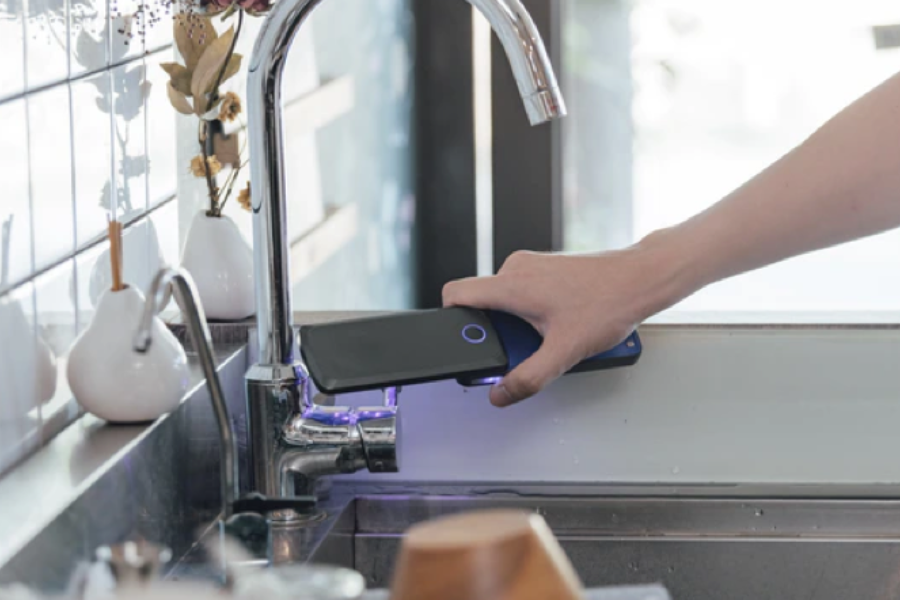 UVCliin Sanitizer uses UVC, the deep ultraviolet light whose wavelength ranges from about 100 to 280nm, to clean surfaces thanks to its ability to prevent cell division in harmful microbes. If you don't remember much from high-school chemistry, cell division allows genetic materials to proliferate and replicate. By using UVC light, the UVCliin Sanitizer "annihilates DNA structures" in just a few seconds.
Able to withstand up to 10000 hours of usage, the UVCliin Sanitizer is the most effective and durable UVC sanitiser on the market. Using the same technology that was first utilised by NASA to sanitise space gloves and drinking water, you can get space-grade sanitation for under $100. Just head on over to Kickstarter to grab your UVCliin Sanitizer and achieve purification like never before.