Volta Spark is a Fast Magnetic Charger For All Your Devices
In Partnership with Volta
Located on the Gold Coast, Volta is a start-up that does Australia proud. Their passion for technological innovation has led to some of the world's best magnetic charging cables, one of which was the most-funded cable in crowdfunding history. Not only that, but the brand supports various social causes, donating proceeds to help renovate schools, build health centres, and provide food for underprivileged countries. It all goes to show that modern technology can improve human lives in more ways than one.
The latest and greatest from Volta goes by the name of Spark and it's pretty much everything you could ask for in a magnetic cable charger. Featuring MagSafe-like technology (aka SnagSafe), it can power up any USB-C PD device in lightning-fast times. Yes, that includes popular gadgets like the iPhone X and MacBook Pro. Meanwhile, the cord is both tangle-free and 10x stronger than the nearest counterpart. It will also detach instantly if and when you accidentally snag it.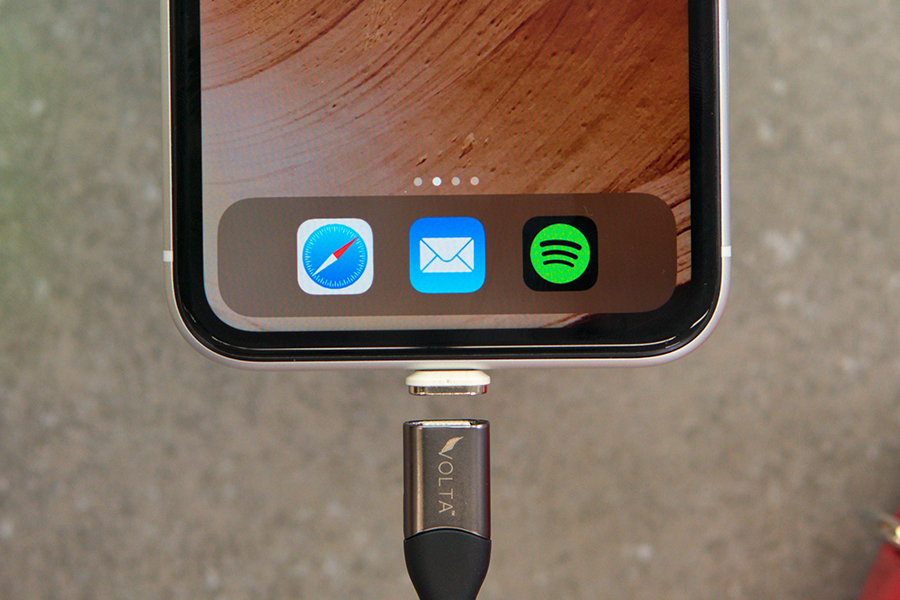 Between its adaptive technology, robust materials, and intelligent design, Volta Spark is truly one charger to rule them all. Should you roll with more than one device, this is the one-stop product you've been waiting for. Here's a brief rundown of its most immediate benefits:
Uses one cable and three interchangeable charging tips to power multiple devices
Delivers superfast charging times
Instantly connects and disconnects
Features a charge-status LED
Its SnagSafe technology brings back MagSafe-like functionality
Comes backed by a lifetime warranty
Provides on-the-go (OTG) charging by turning your iPhone into a power bank
Allows for data transfers
Features an ultra-strong, tangle-free cord
Offers double-side charging
Made from premium materials
Truly built to last, Volta Spark has undergone the most advanced reliability tests in its pursuit of perfection. An 18K gold-plated copper core plug guarantees quick charging times while 18K gold-plated needles crank up the stability factor. It all comes wrapped in three layers of military-grade PVC protection and anti-corrosive nickel plating. When we said "built to last," we meant "built to last forever."
Using Volta Spark is even easier than it sounds. With two perfectly aligned N52 Neodymium reversible magnets at both ends, the charger connects (and disconnects) instantly and seamlessly. Alternate between three charging tips with reinforced rubber bases as you go from one device to the next. Specifically, the product includes the following SnagSafe charging ends: 18W for lightning, 10W for USB, and 100W for USB-C PD devices. It also delivers data transfer speeds of 480Mb/s (that's Megabites per second not Megabytes).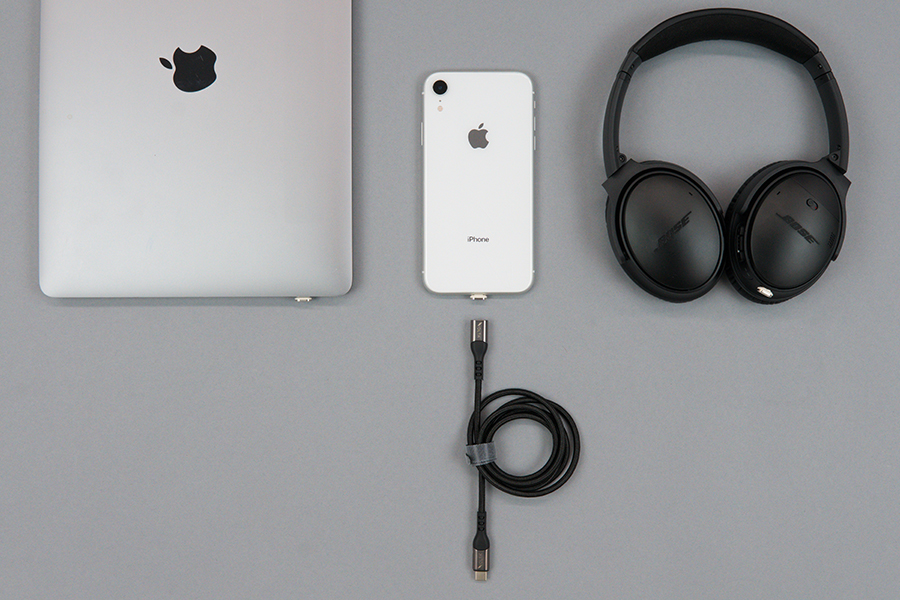 When you shop with Volta, you don't just end up supporting a great product but a number of great causes as well. Since its founding, the company has committed itself to a variety of humanitarian efforts. To this day, they direct portions of every sale toward important issues such as education, health, poverty, and hunger in developing nations. They firmly believe that technology can change the world and not just in the obvious ways. Your support will likewise invoke positive results around the globe. As it just so happens, you also get an exceptional product in return.
That brings us back to the mighty Volta Spark. Already well past its funding goal, this amazing charger lasts forever while saving you copious amounts of time and space. In addition to its adaptive architecture, it delivers rugged durability and ultra-quick charging times. Plus, who doesn't love the efficiency of a magnetic connection or Smart LED?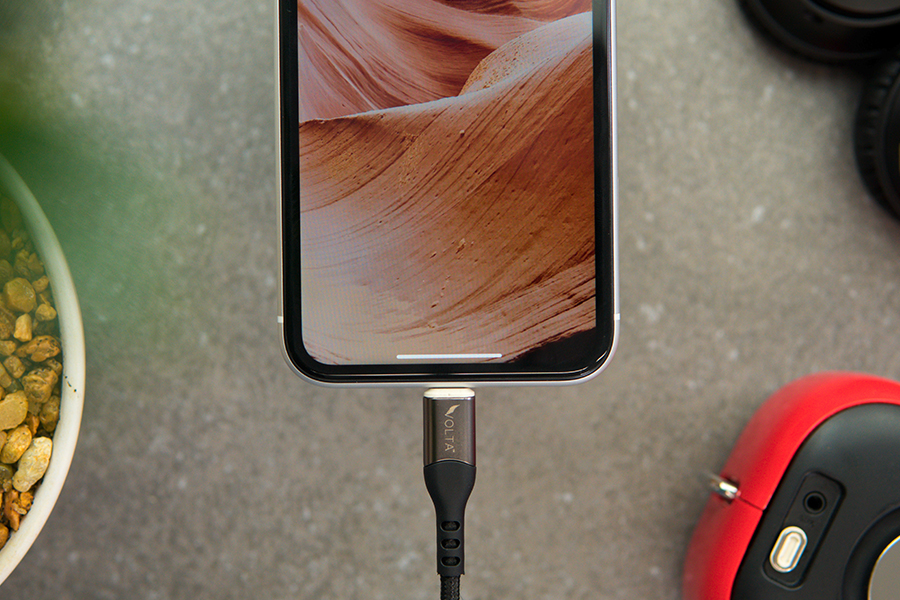 For all the tech-heads out there, we should add that Spark is compatible with PD 2.0 and won't work on devices that require PD 3.0. For certain Samsung products, the charger will revert to Adaptive Fast Charging if and when Super Fast Charge 2.0 cannot be achieved. It will not be "FAST" charge compatible with devices that require the 5A chip (Huawei SuperCharge, OnePlus Dash/Warp Charge, OPPO VOOC, etc), but will still normally charge all these devices.
People are tired of lugging around multiple chargers for their various gadgets. They're also tired of slow charging times and tangled or busted cords. Volta Spark is the solution you've been looking for and it's currently racking up support on Indiegogo. There are still some early bird specials left so act now to get this wonderful product at the best possible price. No matter what you spend, the brand will commit some of that revenue toward a great cause. That's the power of Volta.