Withings ScanWatch Offers Sleep Apnea Detection
Withings has beaten Tim Cook to the punch. The French tech company has landed the certified title of most advanced health wearable ever designed, capable of measuring your vital signs. Launching earlier this year in Europe to great enthusiasm, ScanWatch is the first hybrid smartwatch in Australia to combine medical-grade electrocardiograms, heart rate, and oxygen saturation monitoring. Unveiled alongside the Sleep Analyser, join them as they pioneer the digital health movement.
Smartwatches can do a bunch of nifty tricks these days. No longer an unnecessary bit of tech weighing down your wrist, these powerful devices can drastically improve your life. Withings is the only one in Australia with a certified medical smartwatch device. No longer restricted to the hospital, you can monitor all kinds of vitals with the ScanWatch starting at AUD$479. Undercutting its competitor by over a hundred bucks, it's a terrific option for first-time smartwatch buyers, and for the health-conscious gentleman.
You'll Also Like:
The Most Expensive Watch Ever Sold on eBay Revealed
CODE41's Day41 Edition 2 Watch is Now Available for Pre-Order
Watches on Voyage: The Bolvaint Eanes Classic Minute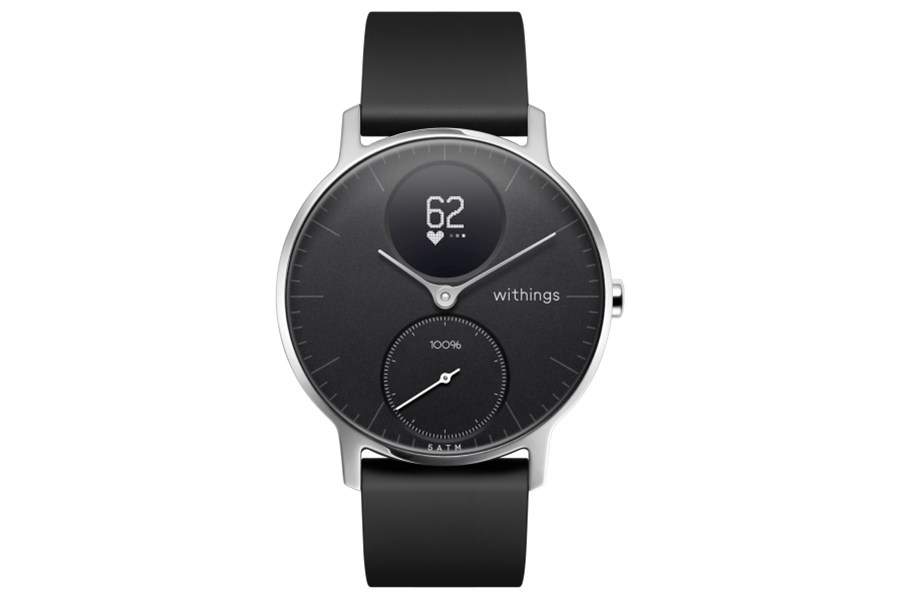 Withings ScanWatch Features
Going way beyond just a regular old electrocardiogram (ECG), the Withings ScanWatch adds a one-lead electrocardiogram that checks for arrhythmia and a PPG for optical heart rate readings. Coupled together, the ScanWatch can monitor for possible atrial fibrillation, in addition to blood oxygen levels. Also able to track your sleep, Withings will be unlocking a deeper sleep analysis mode for recognising possible sleep apnea, once approved by the TGA. That being said, Withings knows full well that nothing can replace your local GP, so make sure to follow those prompts as the ScanWatch will inform you when a trip to the doctor is needed.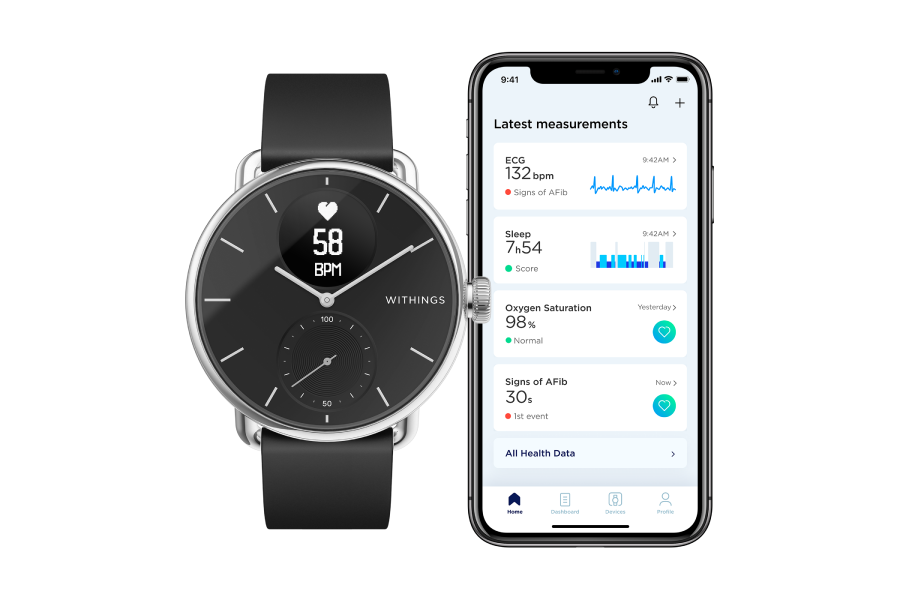 Outside of these nifty little features, the ScanWatch is one sexy looking piece of tech. Whether you go for the black or the white variant, it's all class and sophistication. Doing away with a digital display, Withings goes back to basics with a primarily analogue display. While that might limit customisation and interactivity, it's a much sleeker design, with a traditional look. With only one button/ dial to control your device, most of the functionality is done through the Health Mate app.
Water-resistant up to 50m and 30-day battery life on a single charge, this thing will keep on going no matter how far away from power you are. When it does come time to charge it, thanks to quick charging, you'll be back to 80 per cent in just one hour.
Available at JB Hi-Fi right now, you can get the Withings ScanWatch in black or white, in either 38mm for AUD$499 or 42mm for AUD$529.
Sleep Analyser from Withings
Until the ScanWatch is certified for medical-grade sleep apnoea detection, you'll have to grab the Withings Sleep Analyser. Offering sleep-lab results from the comfort of your home, you'll be on your way to a better night's sleep in no time.
Validated through a clinical study with Hopital Antoine Beclere in France and Hopital St-Pierre in Belgium. Withings has ensured absolute precision, with comparable results to polysomnography, the gold standard of medical sleep analysis that is performed on patients in sleep clinics.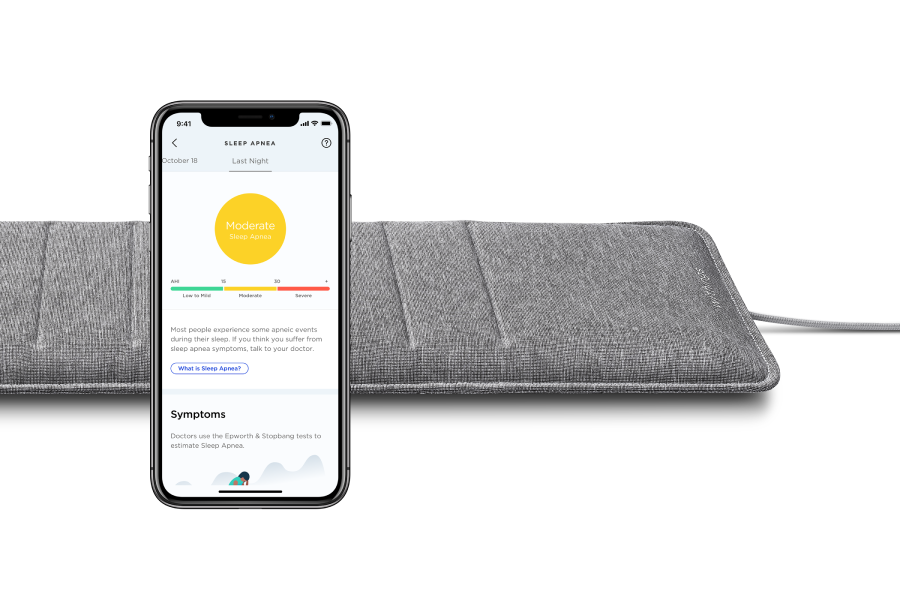 Set up is simple, just chuck the 63.5 cm x 19.05 cm mat under the mattress and track your sleep. Whether you're snoring or suffering from sleep apnea, there are numerous indicators monitored by the Sleep Analyser. After a night's sleep, all the information will be immediately transferred to the accompanying Health Mate app, for sharing with your doctor or sleep specialist.
Plus thanks to the pneumatic sensor, the Sleep Analyser can measure respiratory rate, body movement, and continuous heart rate to track users' sleep cycles (deep, light, and REM) and cycle durations as well as users' overall sleep duration and interruptions. Replacing its predecessor the Withings Sleep, the Sleep Analyser is available from JB Hi-Fi for AUD$199.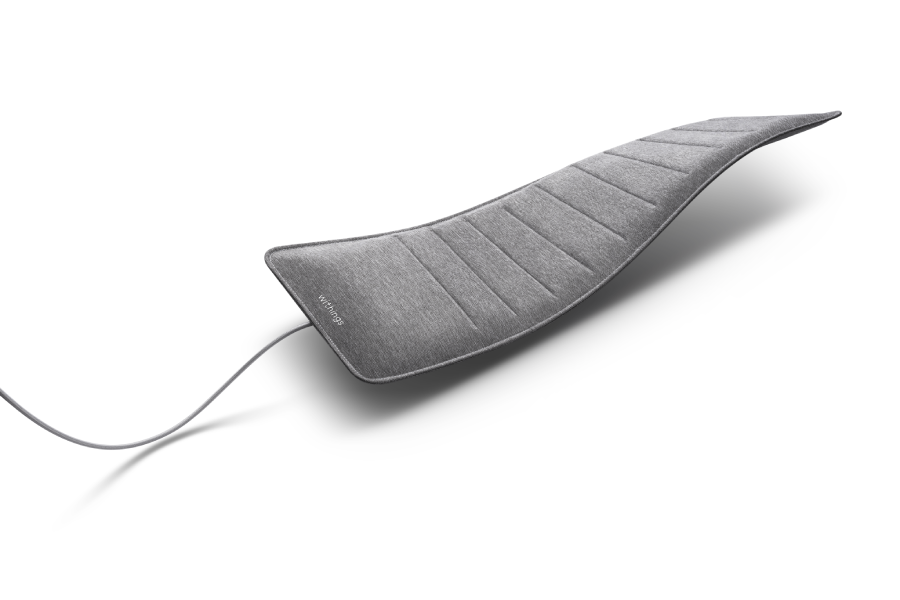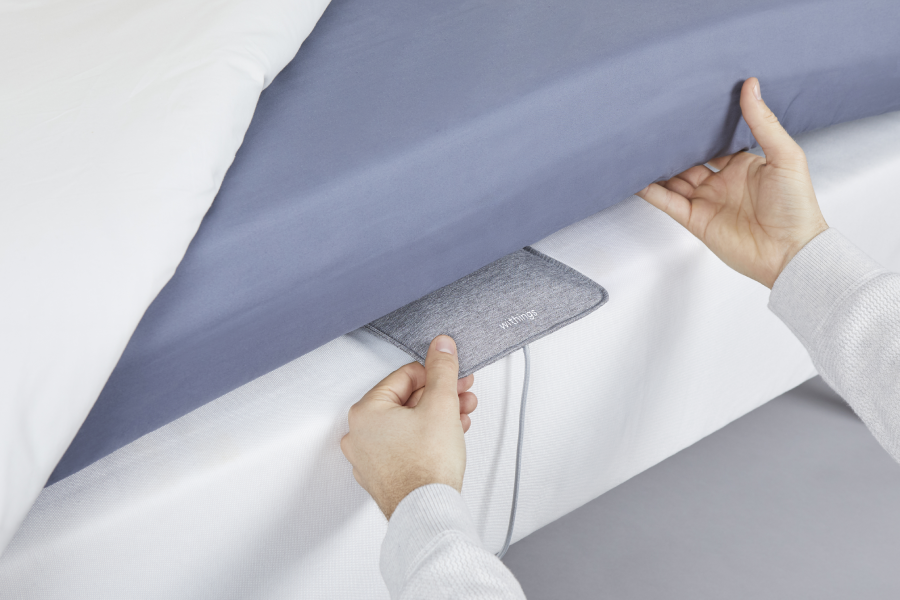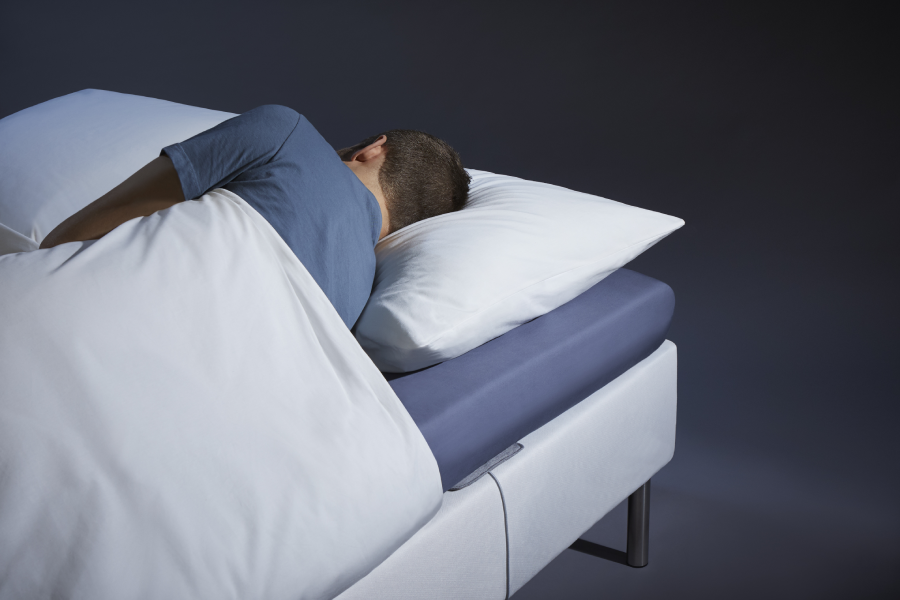 You'll Also Like:
Samsung's New Sound+ Soundbar Shows Off Its Sexy Curves
Audemars Piguet Gets Icy with 1,102 Diamonds on the New Royal Oak "Jumbo" Extra-Thin
The Skydio 2 Drone is the Next Step