Zendure's SuperMini Power Bank is Small Yet Powerful
In Partnership with Zendure
Innovative brand Zendure is like the Marvel Studios of crowdfunding, churning out one blockbuster hit after another. Battery power is the name of their game and they do it extraordinarily well. Previous quality products include the A-Series, also known as the world's first crush-proof external batteries, and the SuperTank, which delivers a day's worth of charge to your phone in 10 minutes and earned over US$1 million in funding worldwide.
Now, the brand is back with SuperMini, a 10,000mAh portable charger of considerable distinction. Like its brilliant predecessors, this product pairs huge power and streamlined design to perfection. 30% smaller than a traditional 10,000mAh external battery, it fits in virtually any bag or pocket and doles out 18W of power per charge. As a direct result, SuperMini can boost an iPhone X up to 50% in 30 minutes time.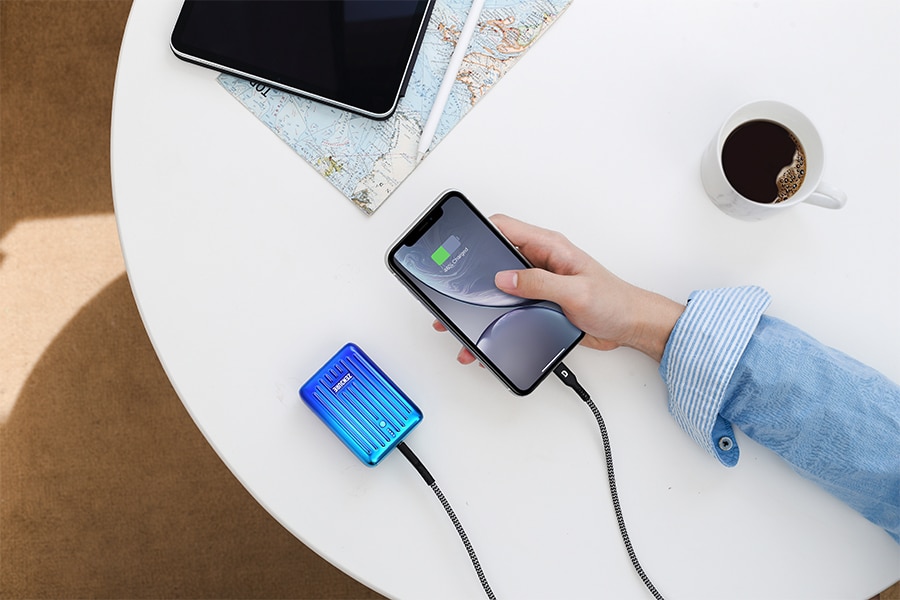 Unsurprisingly, this pocket-sized bad boy is already well past its initial funding goal, with over a month left to go. Meanwhile, Zendure is keeping things interesting by putting product backers in the driver's seat. From now until 31 August, the brand is accepting commercial concept ideas. One lucky winner will see his or her script brought to life by way of an actual campaign video. That same winner will also score a 10-pack of SuperMinis. To use the parlance of this very product: super sweet!
Just how small is the SuperMini exactly, one might ask? About the size of your average credit card. That unfettered design gives this powerful product a decisive leg up on the unwieldy competition. Indeed, who wants to lug a massive charger around all day long? It kind of ruins the whole point of portability. By contrast, SuperMini is compact, affordable, light, sturdy, rechargeable, and powerful…naturally.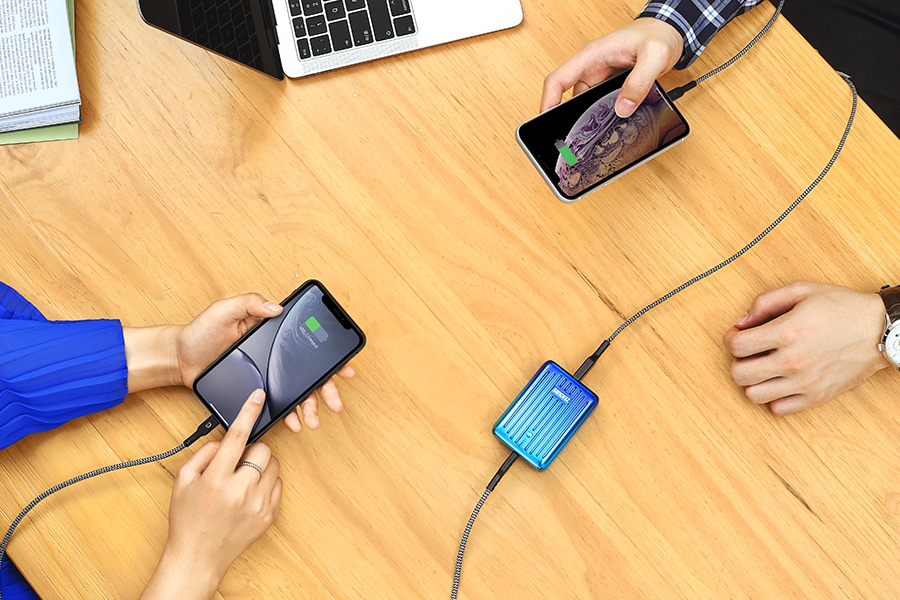 So how did Zendure do it? The answer boils down to a special type of battery cell called 21700. Each one of these unusually dense cells includes 5,000mAh of charge capacity, meaning it takes just two of them to reach 10,000mAh. As you can deduce, SuperMini packs two 21700 into its sleek and compact body. That comes joined by an 18W USB-C input/output port (compatible with Power Delivery technology) and an 18W USB-A output port (compatible with Quick Charge 3.0 devices).
With SuperMini at your disposal, you're rolling with some serious back-up. Based on current testing, this power player recharges in just three hours and extends your phone's battery life for 2-3 charges. It can deliver 1-2 (and possibly 3) days worth of mobile power to phones and tablets and almost double the battery life of smaller laptops. This applies to a number of brand-name products, from companies like Apple, Samsung, Huawei, OnePlus, Nintendo and more. And don't worry about false promises or defective merchandise, as Zendure's reputation speaks for itself.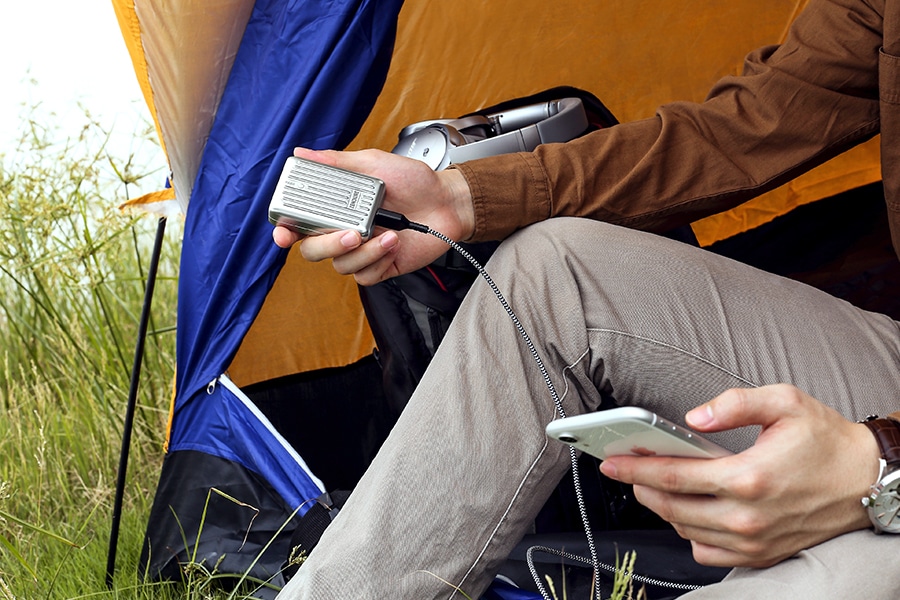 SuperMini comes available in three colours: Black, Silver, and Blue Horizon. Get in early and you'll gain access to discounts of up to 50% off. If you're the creative type, don't sleep on the brand's exclusive offer, where you can submit a video concept and then watch your script idea become a reality. Needless to say, Zendure is always thinking outside the box. Head over to IndieGogo and check SuperMini out for yourself. Prepare to put some serious back-up power in your pocket.