WIN! A Garmin Fenix 6 & a 6-Month Supply of Modex Worth $2,400!
Fitness freaks and athletes are turning on to the power of Pycnogenol, a water-soluble flavonoid extracted from French maritime pine bark. Backed by over 40 years of scientific research, it's one of the most studied natural ingredients known to man. There was no optimal way to deliver Pycnogenol into the bloodstream and thereby reap its numerous benefits…until now. Enter wellness brand Modex and their patented liquid formulation, which is 20 years in the making. As a warm introduction, they're offering 20% off your first purchase using code: FIRSTMODE and also hosting an incredible competition. The lucky winner will receive a 6-month supply of Modex Pycnogenol Supplement along with their choice of model from the premium Garmin Fenix 6 smartwatch range*. Enter below.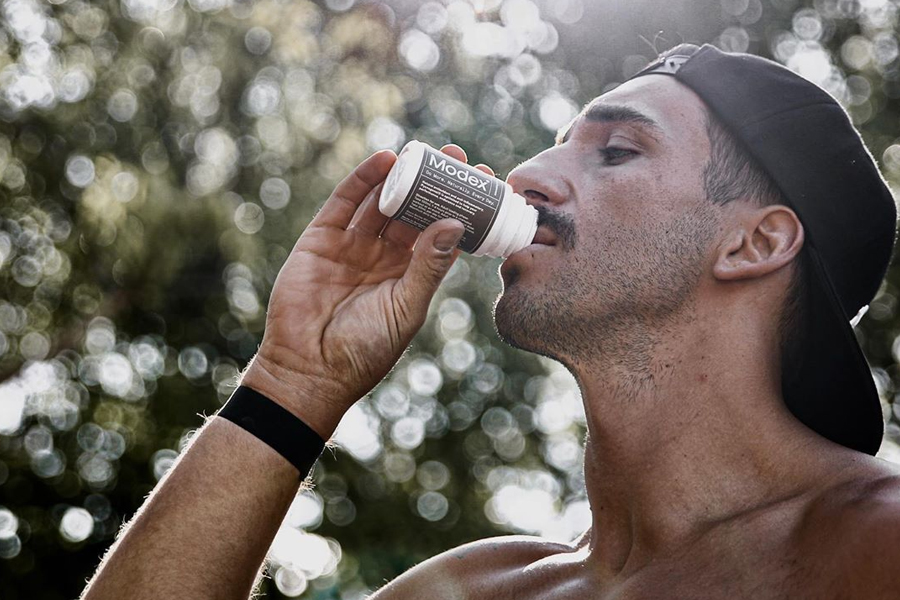 As a beneficial ingredient, French maritime pine bark extract is both clinically proven and far superior to a number of common counterparts found in sports nutrition. Meanwhile, 98% of studies on pine bark extract are focussed on Pycnogenol, making it a gold standard ingredient.  What 160 of these clinical studies have shown is that the potent ingredient helps boost the production of Nitric Oxide (NO), increasing blood flow while reducing both inflammation and oxidative stress. Athletes can expect notable improvements to performance, endurance, and recovery. Nitric Oxide production has also been linked to improved sexual performance. Just sayin'.
You might ask yourself, why Pycnogenol and not just good old Beet Juice? We're glad you asked. Pycnogenol has a more efficient pathway of generating Nitric Oxide in the endothelial cells, where it is most needed for the active athlete.
Modex balances Pycnogenol with aloe vera, papain enzyme, and honey to supercharge the delivery and effect. The formula's concentration was purposefully designed to mimic other body fluids like blood, so as to optimise the rapid absorption of Pycnogenol and other nutrients into the bloodstream. Acting on endothelial cells, it switches on the synthesis of the enzyme eNOS (endothelial nitric oxide synthase). This accelerates the conversion of arginine amino acid, increasing your body's ability to produce Nitric Oxide. With an increase of this powerful vasodilator comes improved blood flow, allowing oxygen and nutrients to reach the muscles at a faster rate.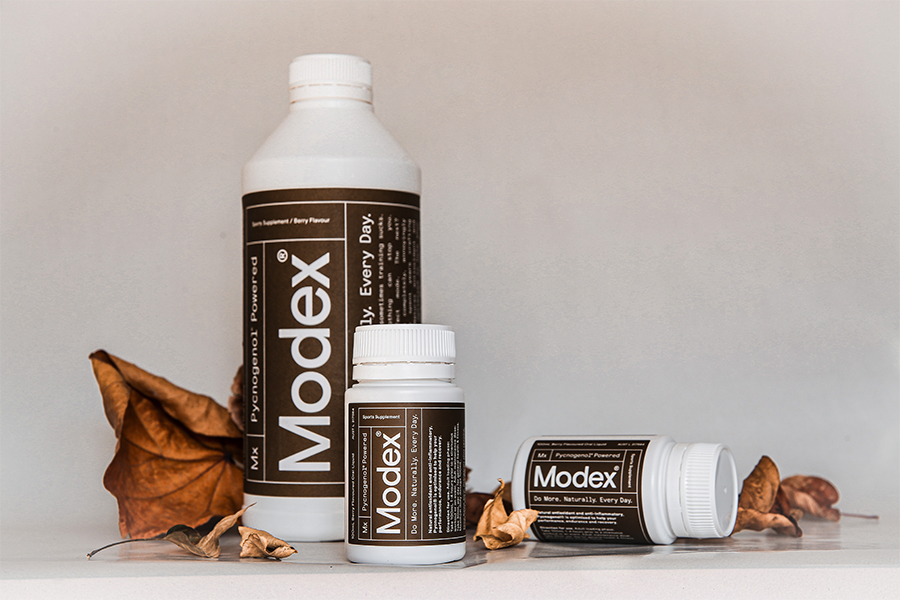 Every batch of Modex is HASTA Certified, meaning it's been tested for more than 200 WADA banned substances and has also undergone a comprehensive quality review and verification testing. It comes available as either a 1-litre single bottle or as 8 individual 100ml shots, You can take the supplement in one of two simple ways:
consume 100ml 1-4 hours before training or a race or a big game
consume 30ml at any time throughout the day, thereby maintaining general health and fitness levels
No matter which intake method you choose, you can expect to see notable improvements to performance, endurance, and recovery. That's not to mention cognitive benefits such as an enhanced attention span and the ability to sustain concentration for prolonged periods of time. There's a reason athletes go wild for this supplement and you will too.
Hit up Modex now to receive 20% off your first purchase and start benefitting from the wonders of Pycnogenol. You can (and should) also enter our competition below to win a 6-month supply of the effective supplement along with a Garmin Fenix 6 smartwatch. The total prize value of this package is $2,400 but the lifestyle improvements are priceless. Good luck.
WIN a Garmin Fenix 6 & 6-Month Supply of This Powerful Supplement Worth $2,400!

*Model availability and delivery times are subject to availability