Stilt Houses Envisions a New Way to Live
Indonesia is strikingly beautiful. It's also very difficult to build anything there thanks to its rough terrain. The nation is made up of over 17,500 islands, each with their own characteristics and challenges. Bali-based architect Alexis Dornier has come up with a clever idea that will build environmentally friendly, prefabricated villas that can adjust to be built on awkwardly shaped or difficult terrain. The project is called Stilt Studios.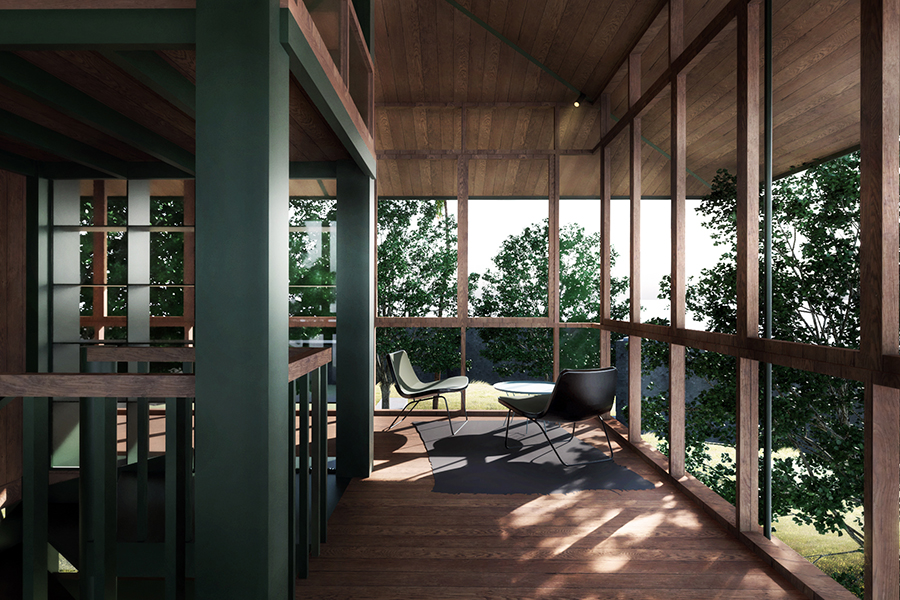 "We are working on a variety of alterations of suspended tensile structures, with different façade expressions that are customizable in design and material," explains Dornier. "We are working on multi-level solutions and different size buildings, as this concept is scalable. What they have in common is that they are small and compact—reduced to a minimal set of spaces that offer the off-the-ground experience." If you're struggling to picture what these structures might look like, you can see a lot of similarities between what Stilt Studios is proposing and what professional treehouse builders are creating. Rooms are built on top of stilts, which can be shorter or longer depending on the terrain. Because the structures are built up rather than out, they occupy a much smaller footprint.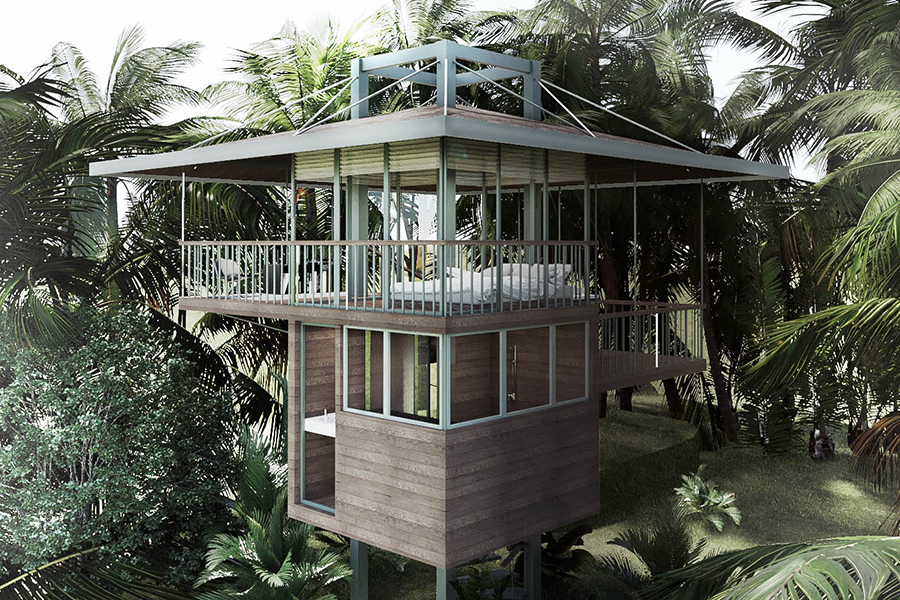 But it's not all about footprint. The houses are also extremely efficient. Large overhangs help to reduce solar-heat gain so that the structures stay cooler. Cross ventilation also helps with the climate control. Solar panels harvest the sun to power the home, and rainwater is also harvested for a water supply. You can even build a greenery under the homes in order to supply your own food. What's more, the houses can be built without having to remove trees from forested locations. The structures could even be joined together to form communities.
Dornier is already hard at work designing a series of buildings that could be used in different locations, each with different facades and uses as well as shapes and materials that can be customized. It's a novel idea that could not only provide safe shelter, but do so without harming the environment.
---
Featured Video from Man of Many