15 Best Beanies For Men This Winter
The best beanies for men are there when you need them. When the weather gets cooler, you reach into the depths of the wardrobe to find your beanie, only to realise it's been engulfed in mothballs. Time for an upgrade. Since the dawn of time, man has sought out head protection from the chill of winter. From the stone age of cavemen, 'til the digital era of Gen Z'ers, the beanie business has been a winter fashion staple. And this flamboyant headgear has been forged from many fabrics that have advanced throughout time. From brands for white-collar workers, blue-collar workers and urban b-boys, today, beanies are truly a status symbol.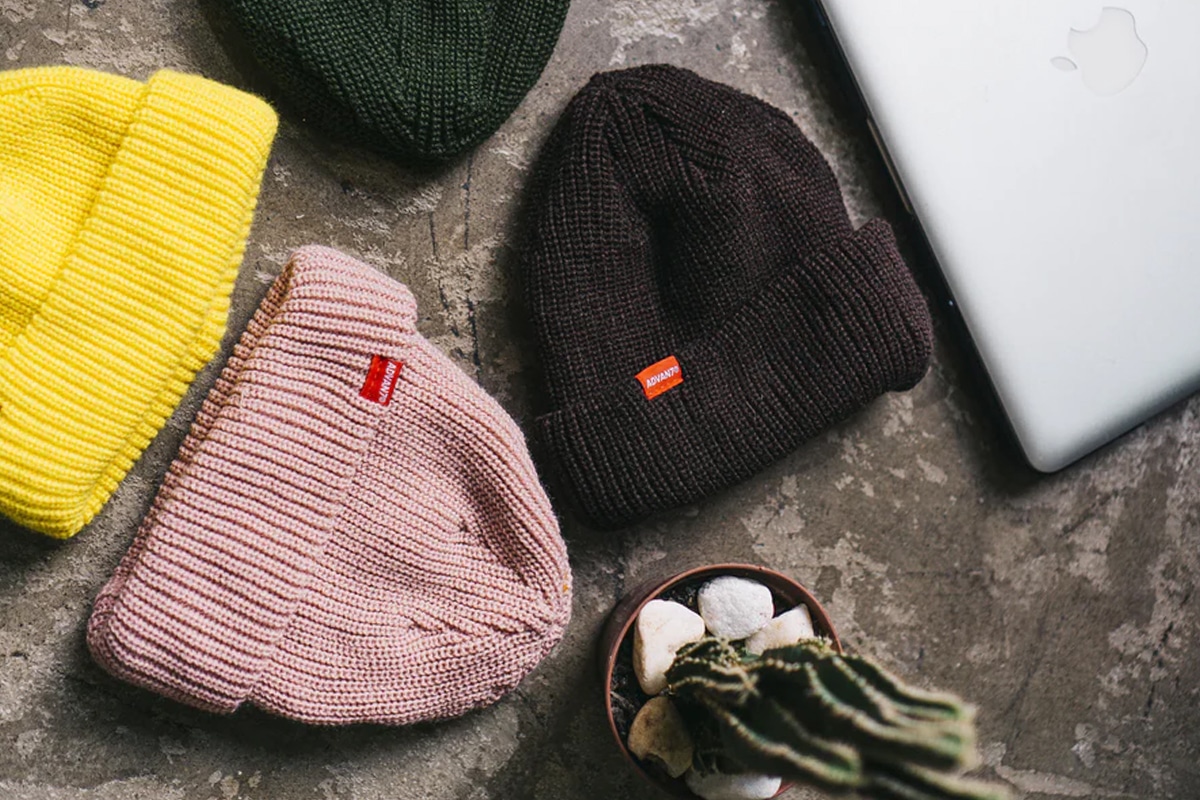 The Best Beanies For Men
The cold-weather headwear game is notoriously tricky to take up. And this is the case with many fashion styles worldwide – because it's not just a matter of what you wear, but also how you wear it. The line-up of styles — cuff to hipster, slouch to high-top and earflap to brimmed — means there's something that every man can flaunt and that suits every face shape and hairstyle.
So whether you're fighting cold weather or sprucing up your street style, here are the best beanies for men.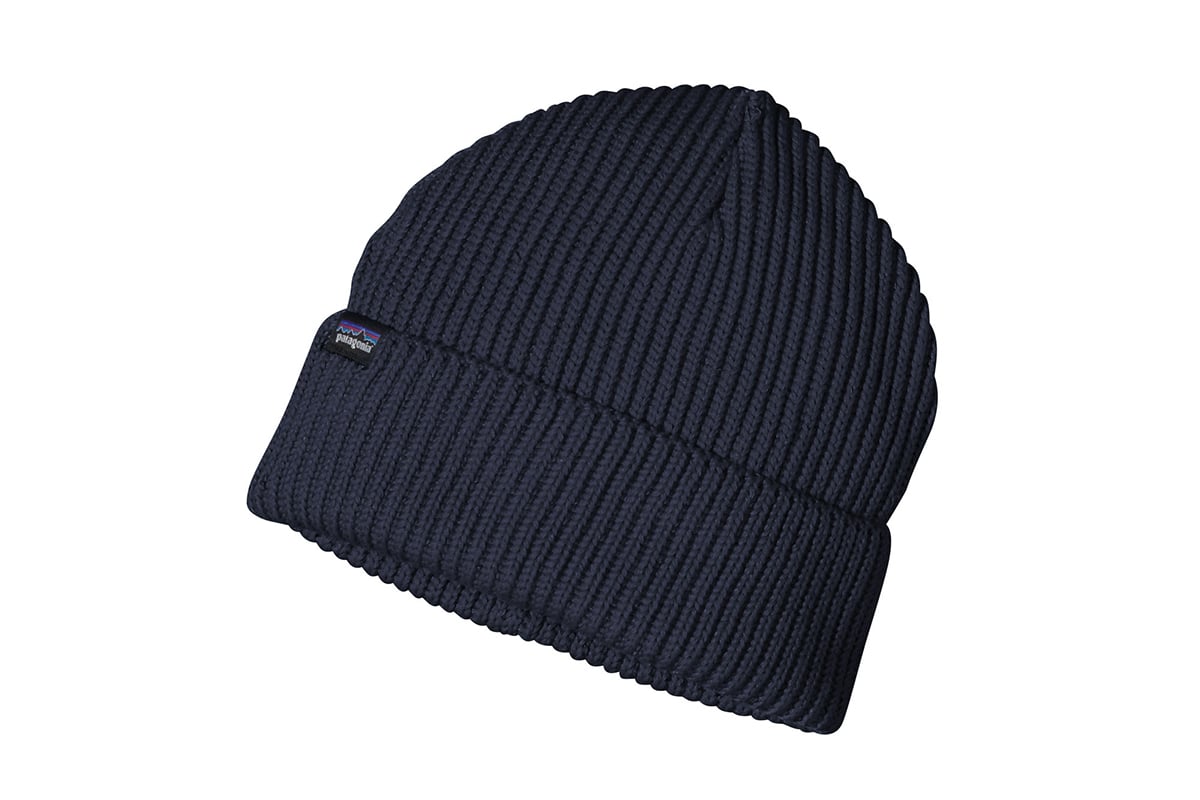 1. Patagonia — Fisherman's Rolled Beanie
Patagonia doesn't need an introduction. This leading outdoor brand has dedicated itself to improving the way outdoor gear is manufactured and purveyed. Their beanies are are some of the best beanies for men: with itch-free and a warm blend of recycled polyester and spandex. But the Fisherman's Rolled Beanie is something else. It channels classic mariner's style while maintaining Patagonia's promise to respect the environment. It comes in five colours and features traditional fisherman's knit, made from a blend of recycled polyester and spandex with a rolled brim. Definitely the top on this list.
Founder: Yvon Chouinard
Founded: 1971
Headquarters: Ventura, California
Price: USD $29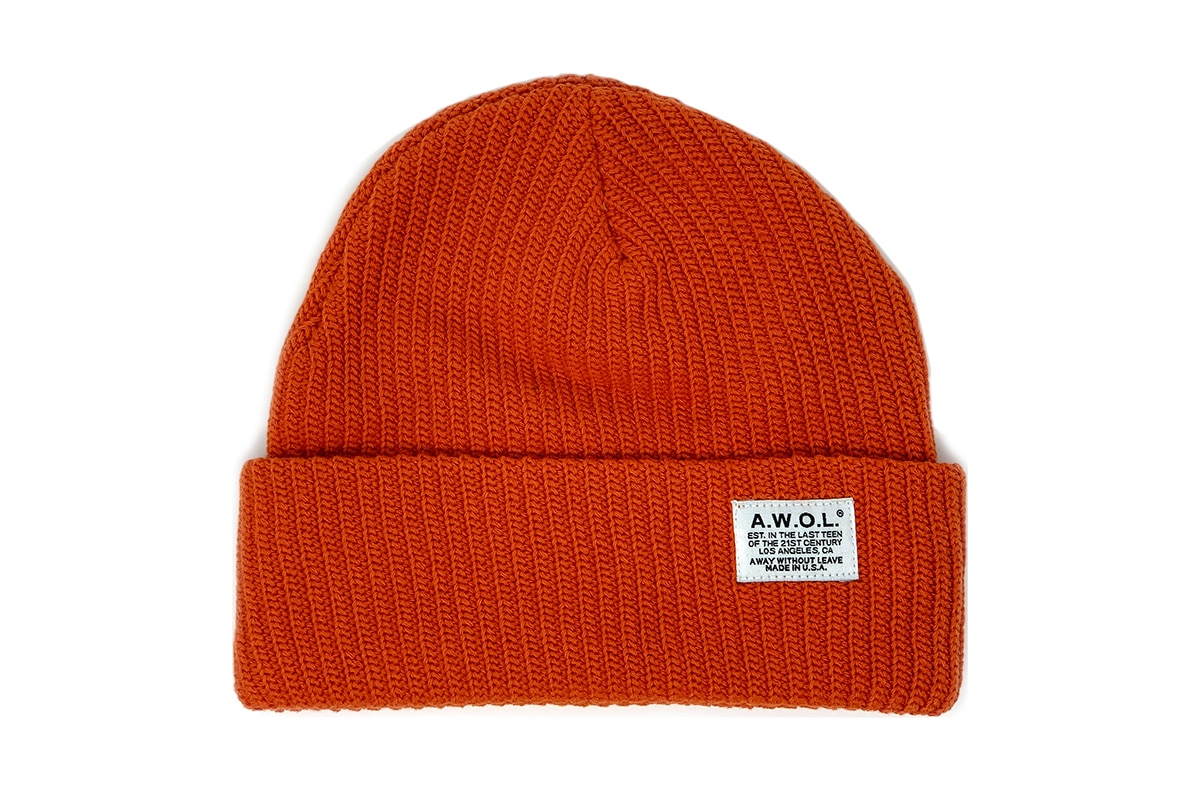 2. Away Without Leave — Fisherman's Beanie
Away With Leave (AWOL) is an LA-based brand that employs organic cotton to a plenitude of its apparel. The AWOL team have crafted their unique taste of style from organic cotton that's provides wearers with extra softness. Their Fisherman Beanie is one of the best beanies for men with a warm, and sustainable fit for causal and work occasions. The Fisherman Beanie has also been certified for ecological and social responsibility; because its entirely knit, cut, sewn, and dyed in Los Angeles.
Founded: 2019
Headquarters: Los Angeles, Calfornia
Price: USD $45
---
Featured Video from Man of Many
---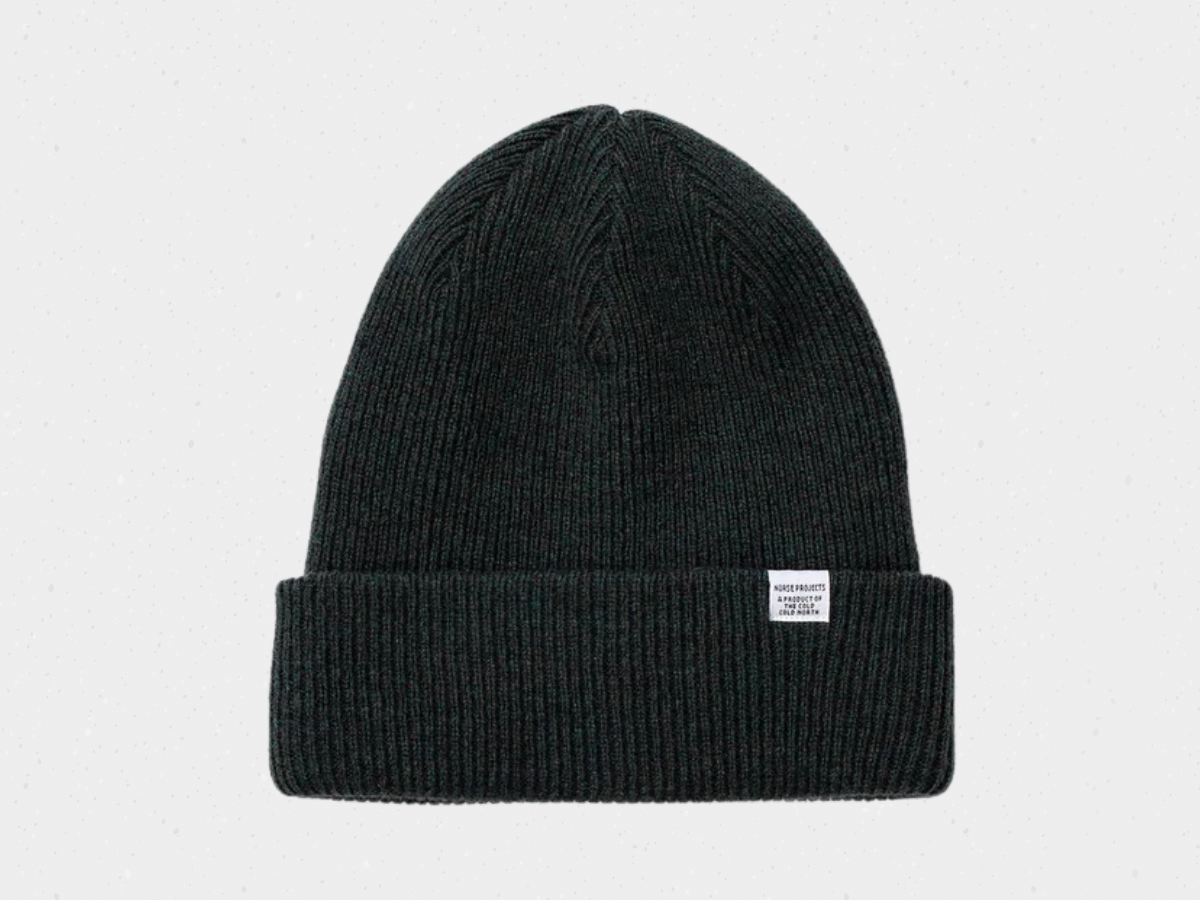 3. Norse Projects – Norse Beanie
Topping Complex Magazines list of the 15 best Scandinavian men's wear brands in 2015, Norse Projects is well known for being one of the innovators in the space of technical menswear. With every succeeding season, the company re-introduces their classic beanie (a necessary item for the Scandinavian winter), and today, this beanie has become a staple piece of headwear for any stylish man. Made from 100% Merino, knitted in Italy, and then assembled in Tunisia it's about as good as beanies come. Pair this one with some technical clothing and footwear from Salomon for a strong techwear look.
Founder: Tobia Sloth, Anton Juul and Mikkel Grønnebæk
Founded: 2004, launched its first line of menswear in 2009.
Headquarters: Copenhagen, Denmark
Price: USD $80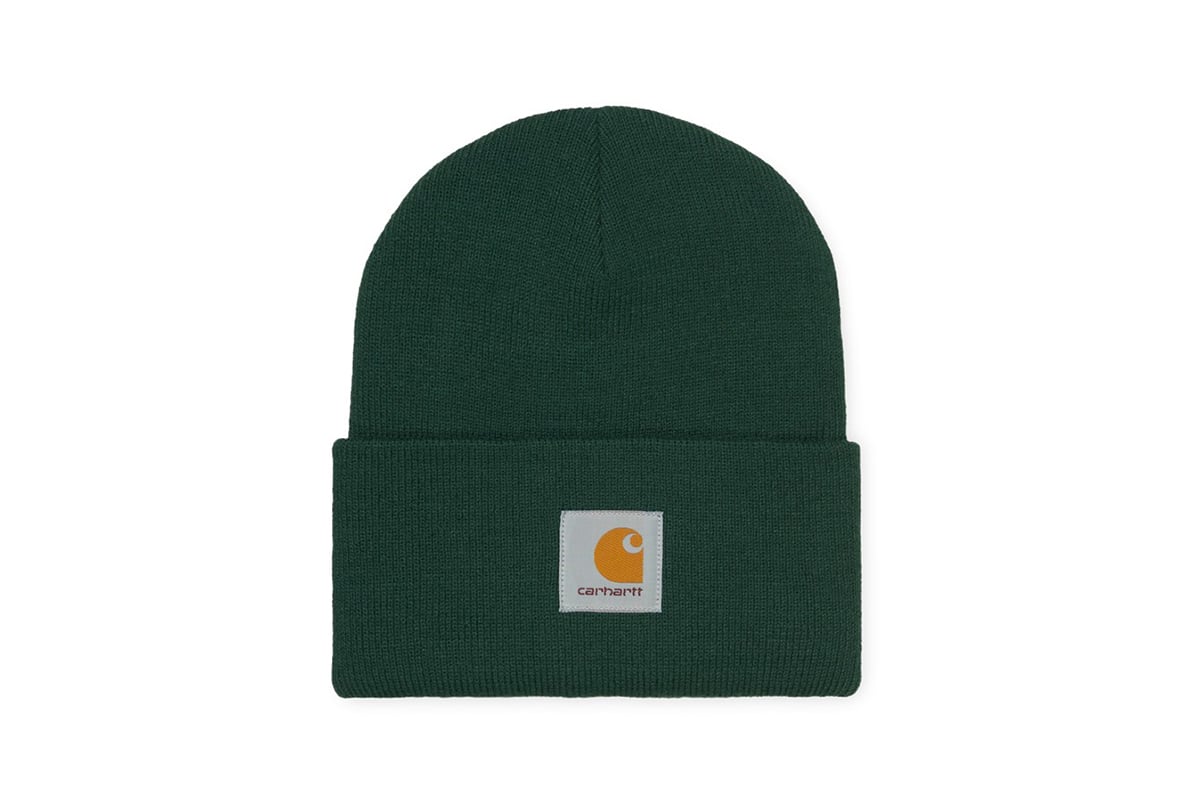 4. Carhartt — Acrylic Watch Hat
Since 1889, Carhartt has forged apparel to serve and protect hardworking people. The brand is renowned for its top quality, extremely durable jackets, coats, overalls, shirts, jeans and hunting clothing that's fit to last. Additionally, the brand constantly ensures ethical business practices for the benefit of the environment, employees when producing apparel for consumers. Their Acrylic Watch Hat is a staple. One of the best beanies for men, this jawn comes in a multitude of 20 colours is 100 per cent acrylic and a piece of stretchable rib-knit fabric. Just know that it's an unelaborate design that captures the headwear game.
Founder: Hamilton Carhartt
Founded: 1889
Headquarters: Dearborn, Michigan
Price: AUD $39.95
5. Corridor – Eco Alpaca Beanie
One of the best sustainable beanies money can buy, this option from NYC-based brand Corridor showcases a partnership with a second-generation family-run workshop in Lima. Centered around the idea of sustainability, the workshop specializes in Pima cotton, alpacas, and wool sourced locally. Here no dying is necessary, the beanie celebrates the natural blends of the baby alpaca wool and Pima cotton with a piece designed to keep your head warm during the colder months. Made in Peru from 68% Baby Alpaca / 32% Organic Pima Cotton.
Founder: Dan Snyder
Founded: 2013
Headquarters: New York City
Price: USD $85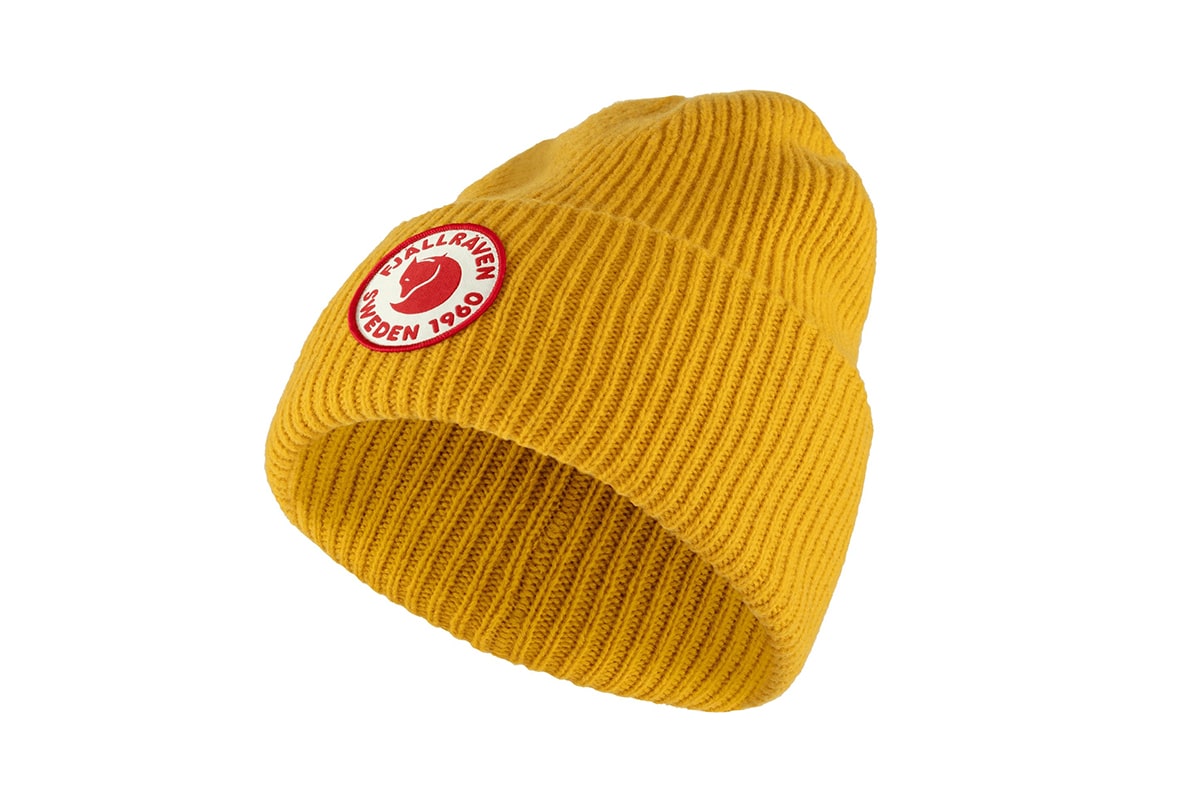 6. Fjällräven — 1960 Logo Hat
Nowadays, more and more people are sporting Fjällräven Down Under. Hailing from the small town in Sweden, where mountains, forest and sea meet, Fjällräven was born. It's an outdoor clothing and equipment label that's committed to ensuring ethical and environmental consciousness is taken when designing their apparel and imbued into customers. In fact, their detail to simplicity and environmentalism is encapsulated in the 1960 Logo Hat. Boasting four colours, this is one of the best beanies for men with a two-layer design made of warm lambswool. It's robust and features a stylish wide folded edge.
Founder: Åke Nordin
Founded: 1960
Headquarters: Örnsköldsvik, Sweden
Price: AUD $94.95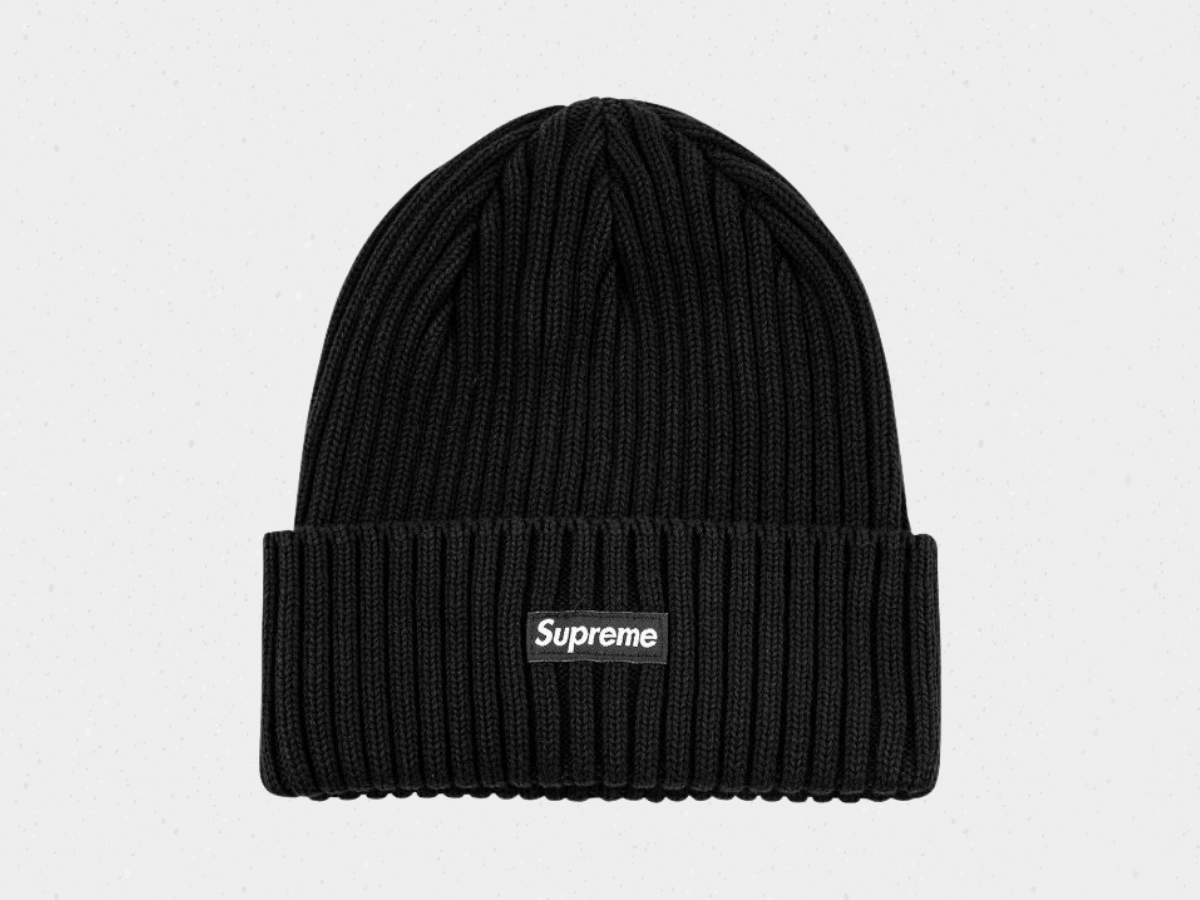 7. Supreme Overdyed Beanie (SS21)
Supreme is a brand that needs little introduction. We've been covering the brand for the better part of a decade, and in that time we've seen it go from top of the top to a middle of the road brand with quality essentials. This beanie is no different. Although it might not be the most 'hyped' piece in the brand's collection for SS21, it's a quality beanie at an affordable price (retail). If you're looking to pick one up on the secondary market, we recommend shopping at genuine outlets such as StockX and Stadium Goods. Pair this one with a basic tracksuit, and whatever you do choose minimal branding elsewhere.
Founder: James Jebbia
Founded: 1994
Headquarters: New York City
Price: AUD $150 approx.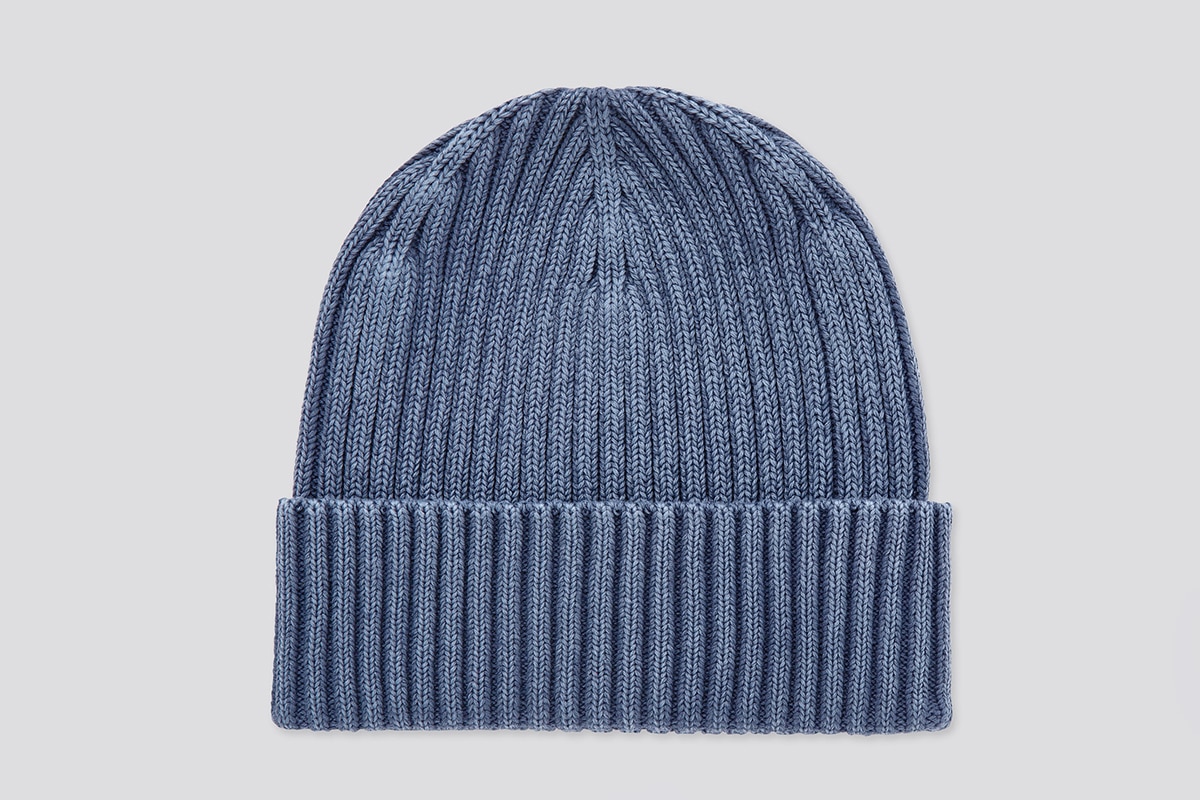 8. UNIQLO — Rib Beanie
Every knows UNIQLO, but not many know that this fashion label began as the brainchild of a textile merchant in 1949 and has grown to over 1000 stores worldwide. The label has redefined clothing via focusing on top-notch material and reasonable pricing and is a better fit for comfort. The Rib Beanie is one of the best beanies for men, with a loose-knit fit that's perfect for every occasion. It has a low-gauge knit has a moderate weight and a sophisticated look that eliminates unnecessary seams for better comfort. The product is comfortable, adjustable and perfect to don during the winter.
Founder: Tadashi Yanai
Founded: 1949
Headquarters: Yamaguchi, Japan
Price: AUD $9.90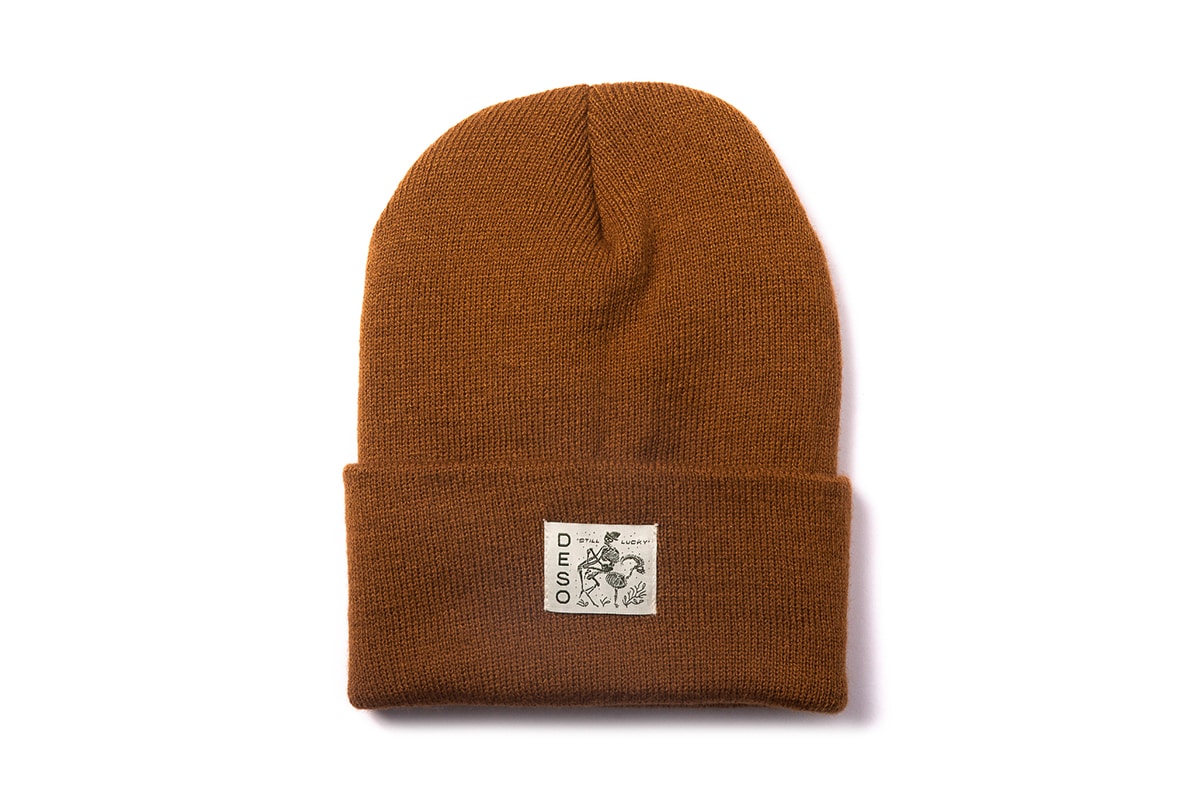 9. Deso Supply Co. — Still Lucky Standard Cuff Beanie
Deso is a small-batch outdoor apparel brand that retails clothing that's sustainably crafted. With meticulous attention to detail, their team of DIY-minded talents pride themselves in fashioning some of the best beanies for men. Their beanies not only keep your head warm, but they're built to last, keeping their shape and good looks and feature an array of technical properties ranging from water resistance, sun protection and antimicrobial elements to block sweat. Their Still Lucky Standard Cuff Beanie comes in three colours and is knitted from super soft and heavy-duty acrylic and won't stretch out over time.
Founder: Jordan Basile
Founded: 2013
Headquarters: Lake Tahoe, California
Price: USD $26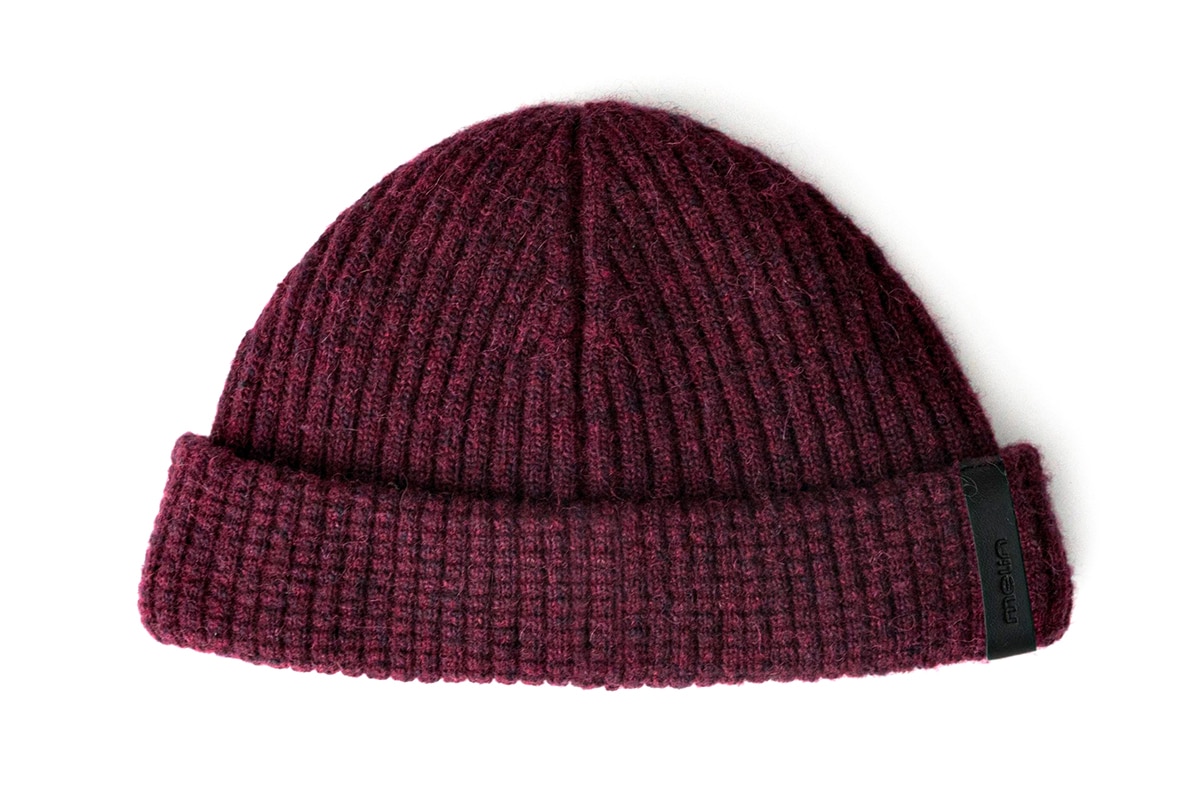 10. Melin — The Destination Lambswool + Alpaca Beanie
When on the hunt for proper headwear that's a fit for adventure, then look no further than Melin. Melin is the go-to brand for folks who seek the best beanies for men with dependable, thermal headwear. The brand's dedication to quality starts with its promise to employ only the finest of materials, which also aims to give you absolute performance and comfort. The Destination Beanie comes in black and deep red and is fashioned from a premium mix of lambswool and alpaca, retains heat in the cold and is designed to be worn cuffed or uncuffed — so you can make part of your casual wear.
Founder: Brian McDonell & Cory Roth
Founded: 2013
Headquarters: Southern California
Price: USD $79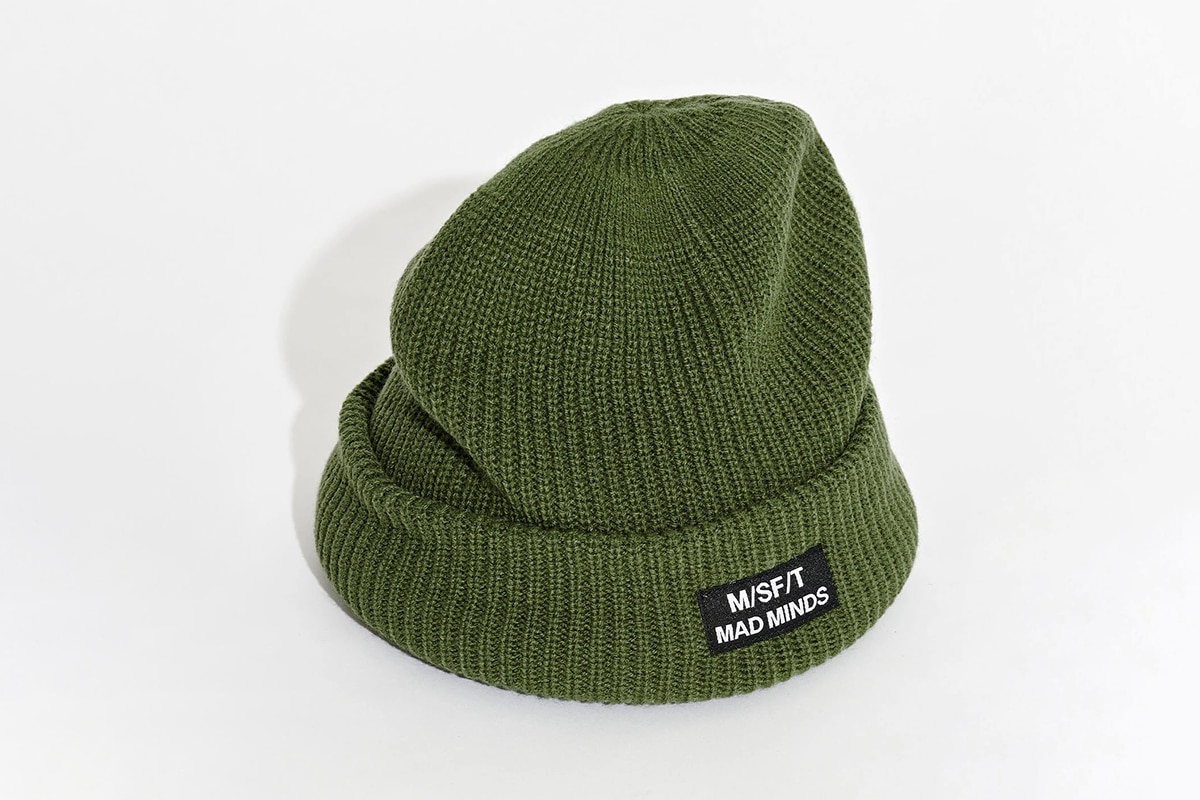 11. M/SF/T — Kept Calm Beanie
If you're looking for a brand on this list that escapes the rotating door of normality, then Misfit Shapes is the. This subversive surf stemmed clothing brand allows art, design and individuality to dictate the nature of their surfboard and apparel designs. Put simply, the brand is bound by a leader or manifesto but prides itself by pushing the limits of design. Their Kept Calm Beanie in washed army green is a chunky knit beanie with turn back cuff, topped off with a woven label at the centre front. It's a simple and casual piece for those seeking a conventional look this winter.
Founder: Chris Chong
Founded: 2009
Headquarters: Mona Vale, Sydney
Price: AUD $39.95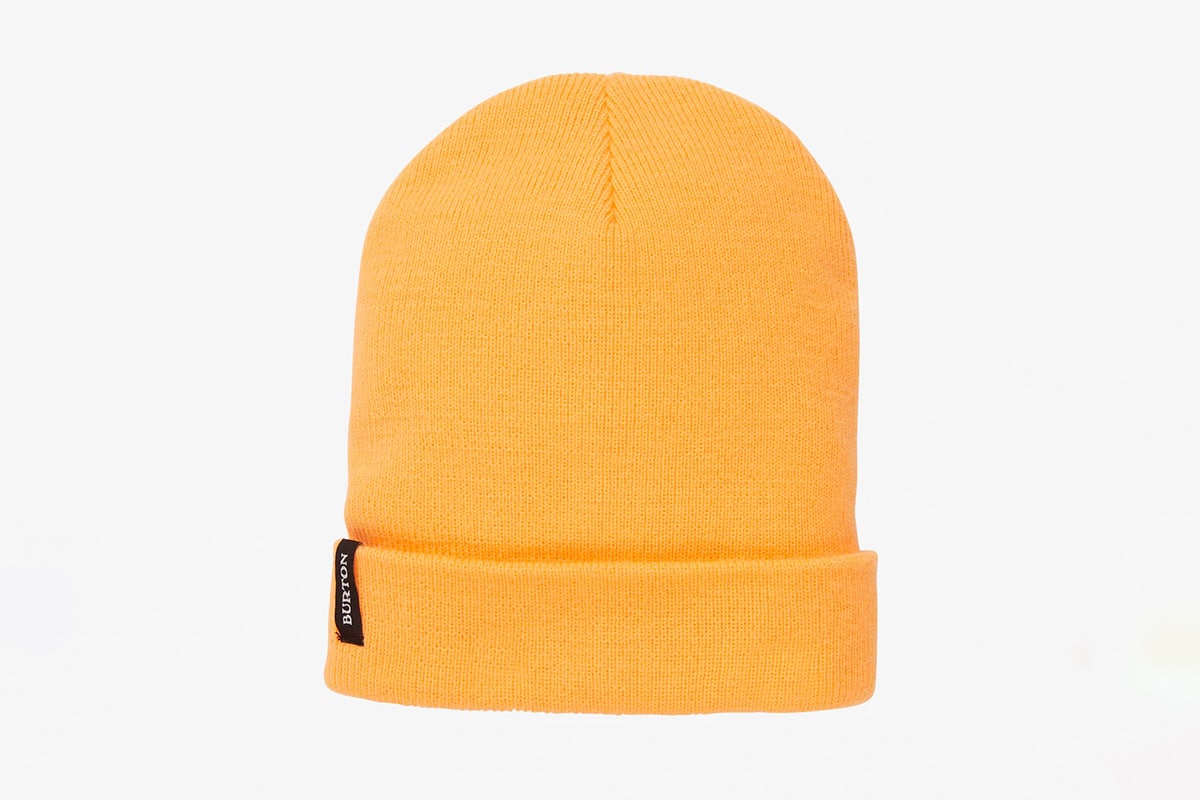 12. Burton — Kactusbunch Beanie
Ever since Jake Burton Carpenter founded Burton Snowboards in 1977, the fashion label, and the sport of snowboarding, have snowballed to a world-class sport and a revered brand that has provided products for the best riders in the world. Burton encompasses everything in the mountains. They've charged innovated the way people enjoy the outdoors since day one with their apparel and sports apparatus. Available only in papaya, their Kactusbunch Beanie will surely keep your style and comfort on point with its lightweight and fold-over design. It's also a tight fight and has a lifetime warranty!
Founder: Jake Burton Carpenter
Founded: 1977
Headquarters: Burlington, Vermont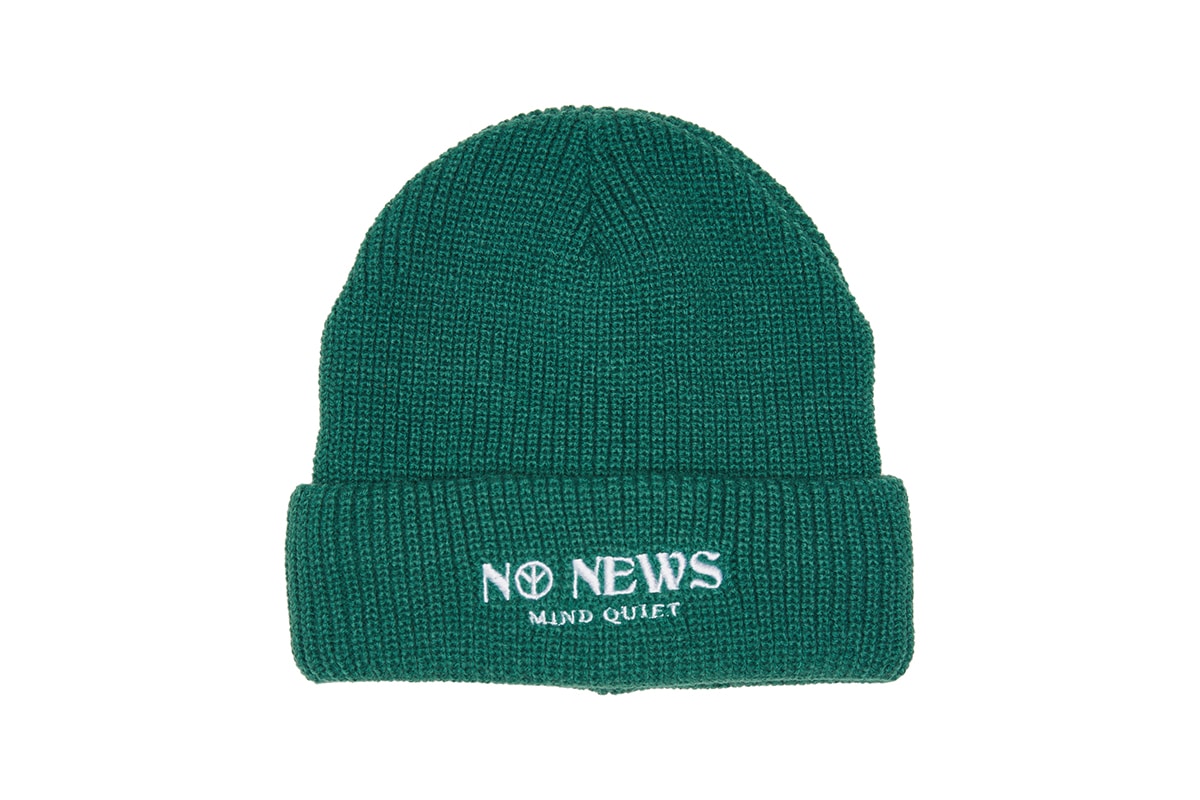 13. No News — Mantra Beanie
No News is an uncommon streetwear brand that's in its infancy and poised at promoting environmental sustainability and responsibility through its apparel. Their clothing is only available on selected sites, such as Surf Stich. Now, back to the beanie. Their Mantra Beanie is available only in dark mint and is made of acrylic. It's rib-knitted and has the embroidered branding and graphic to the front of a peace that's subheaded with the words 'mind quiet' — perfect for those wanting to flaunt their uniqueness, environmental consciousness and introversion.
Price: AUD $19.99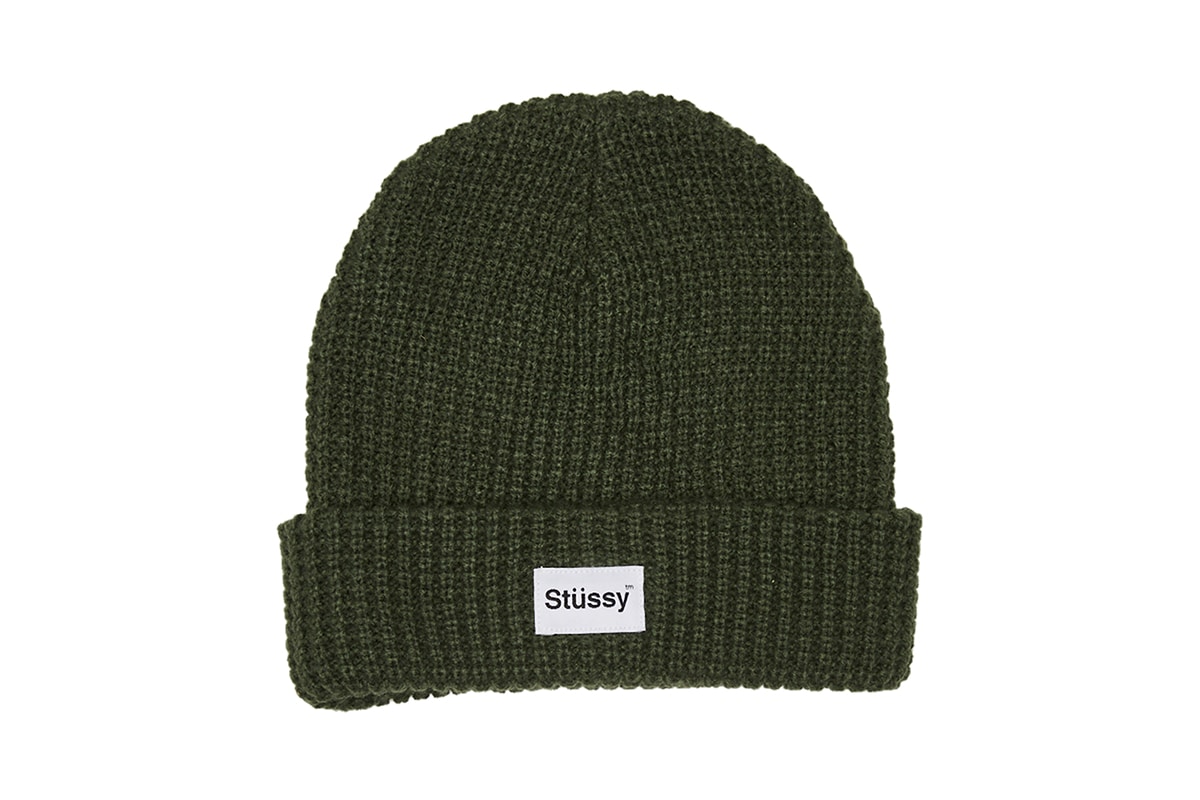 14. Stüssy — Trademark Waffle Beanie
In the late 1980s, a brand was born from the Southern California surf scene and quickly captured the attention of the fashion world and forever revamped the look and ideal of streetwear. That brand was Stüssy; a fashion label that's always been committed to producing trendy and quality clothing. Their approach to remixing skating, music and surf culture in their apparel has appealed to youth from all corners of the globe. And the Trademark Waffle Beanie is just another piece from their forward-thinking styles that's laid back and keeps you in vogue. Available in three colours with a waffle textured fabric, this is easily one of the best beanies money can buy!
Founder: Shawn Stüssy
Founded: 1984
Headquarters: Irvine, California
Price: AUD $34.95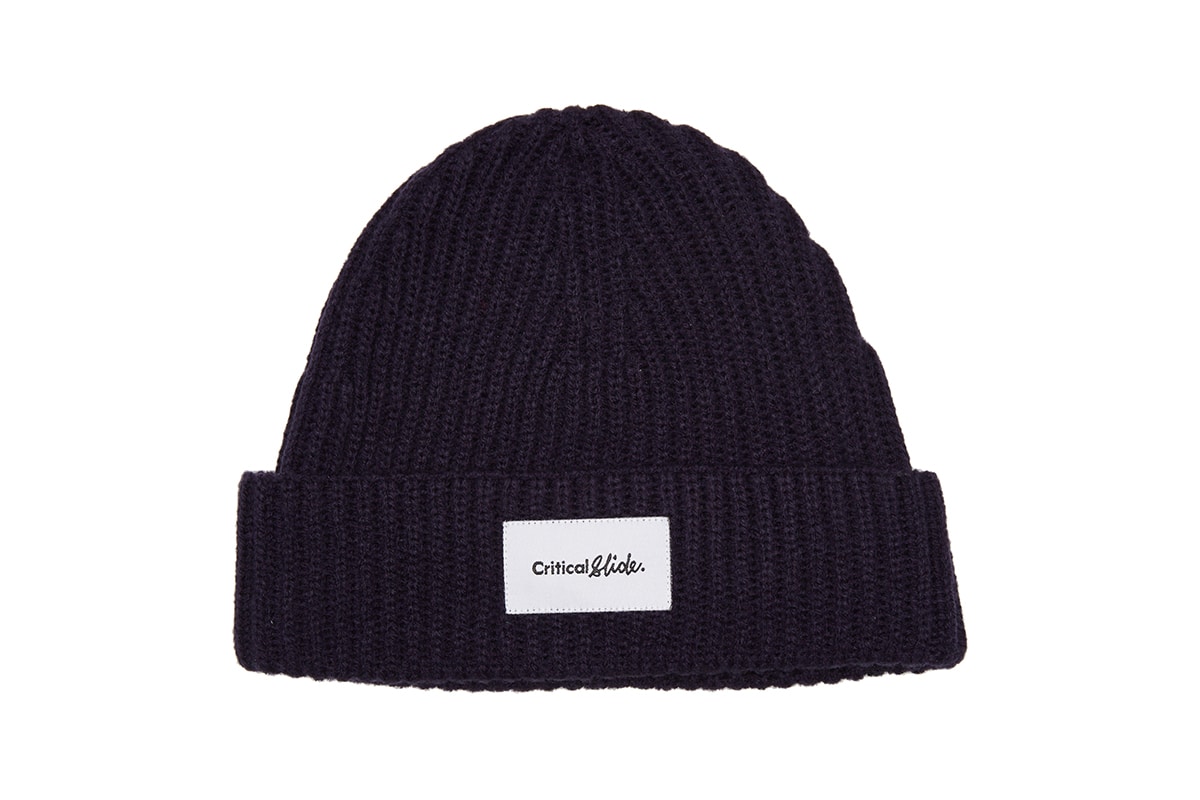 15. The Critical Slide Society — Institute Beanie
The Critical Slide Society (TCSS) was founded in 2009 on the Central Coast. Its founders had a simple pipe dream; their brand being a creative label that's the mish-mash of surf and streetwear culture. TCSS works with artists, designers, filmmakers, photographers and surfers from across the globe who have multi-faceted views on fashion. The result? A sublime portfolio of sensational designs that has catapulted the fashion label to the global market. Including the TCSS's Institue Beanie comes in four variegated colours, is fully acrylic, has a snappy folded edge and an undercurrent vibe of bad-boy to it. This is one of the best beanies you can buy in Australia.
Founder: Jim Mitchell & Sam Coombes
Founded: 2009
Headquarters: Bondi, Sydney
Price: AUD $29.95
You'll also like:
Top 7 Winter Fashion Trends for Men
9 Of the Best Ski Gear Items To Cop For Winter
Our Top Picks From Huckberry's Massive 40% Off Winter Sale
General FAQs
How do I style a beanie?
The type of beanie you choose is dependent on your face shape and hair type. And the way you style the beanie is also determined by your fashion flavour. But generally, cuffed beanies are the most worn. The cuff around the edge gives double protection to your ears and forehead.
What brands have good beanies?
Patagonia, Stüssy, The North Face, Supreme, Carhartt, Fjällräven, Huckberry and UNIQLO are the brands that have the best beanies.
---
Featured Video from Man of Many