How To Not F*ck Up Your Wedding Day
The big day is right around the corner and you'd better not f*ck it up, mate. Odds are your bride-to-be, her parents, and pretty much everyone but you spent countless hours preparing for this thing and now it's your turn to put forth a little effort. If you plan on showing up and just winging it, you're gravely mistaken, just like she was when she said "yes" in the first place. Don't be that guy!
Put down your gaming controller and pay attention because you're already f*cking this up. Rule number one is picking out the right suit and Australia's own yd. has you covered. A full-blown lifestyle hub, their online store is a sanctuary of style and choice. No matter what the occasion, they have an ideal (and affordable) garment lying in wait. That's not to mention their generous selection of combos, accessories, and other essentials like ties and belts.
yd. also knows that 2020 was a f*cked up year and one that might have f*cked up your wedding plans. That's why they've teamed up with a number of local Aussie businesses to put together an Ultimate Wedding Party Prize Pack, giving you one less thing to worry about. The winner and his groomsmen will get kitted out from head to toe in $2000 worth of yd. product. You'll also score wedding bands, a grooming kit, and a limited-edition watch for the big day. Enter by clicking here.
Winning the yd. competition is a surefire way not to f*ck up your wedding day, but it's not the only way. Here are some other bona fide measures you can take to make the event an all-out success. Follow each one closely to prove you're not the f*ck up her parents think you are. That'll show 'em!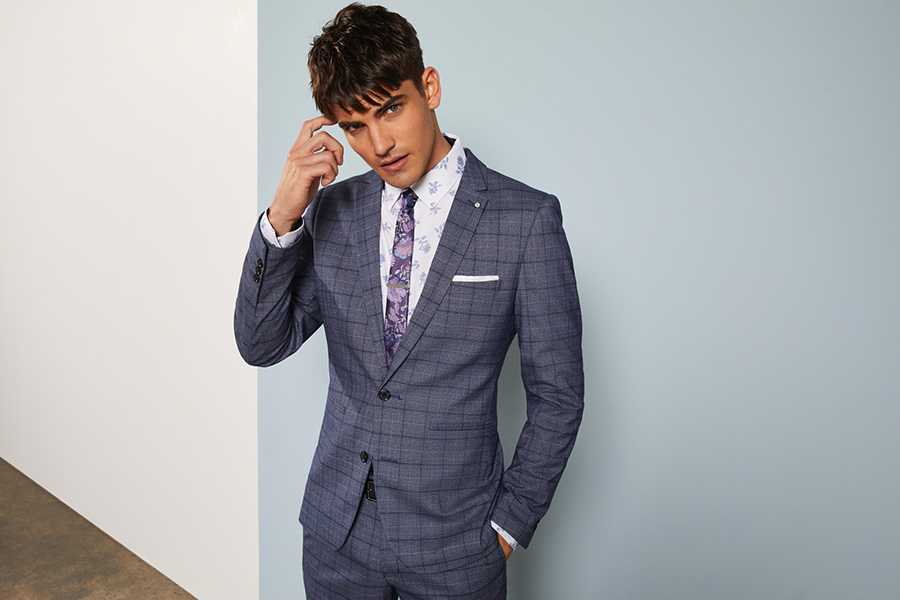 1. Get the Right Suit
"The suit maketh the man," as the saying goes. And what better way to prove your manhood than by rocking a sweet suit on your wedding day? For a black-tie ensemble, check out the Aston Slim Suit Jacket and don't forget to pick up some matching pants.
On the more casual end of the spectrum are a variety of blazer and chino combos, delivering pure comfort and modern style in equal measure.
Landing square between these two extremes is something like the Blue Lotus Slim Check Jacket, which pairs a signature pattern with a classic profile. Impressions will be rendered!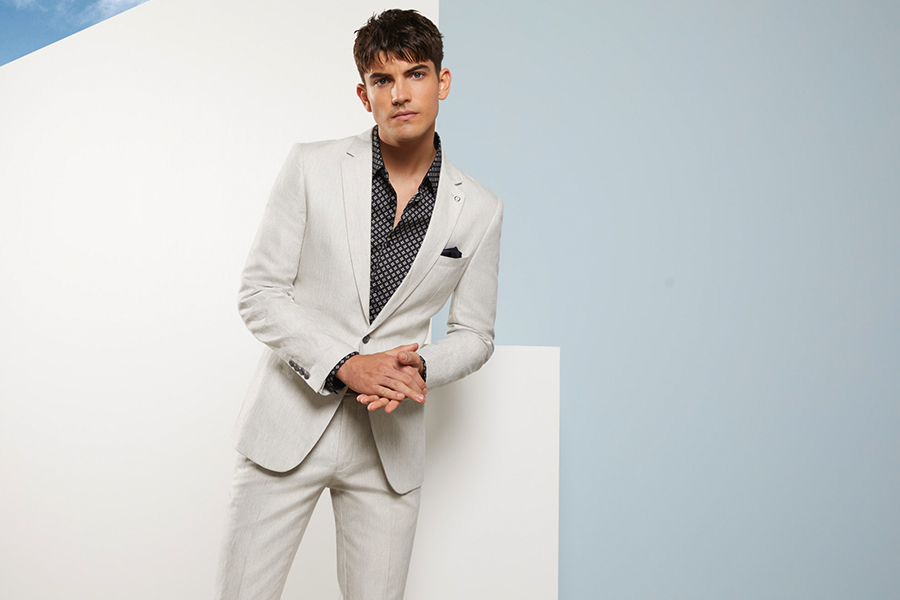 2. Account for the Weather
Is your wedding indoors with the A/C on full blast? Or is it one of those outdoor affairs in the sweltering heat? You'll want to know these details and then dress accordingly.
For warmer occasions, we can duly recommend a quality linen suit jacket and pants, which will keep you crisp and cool when the going gets hot. With its notched lapels and natural colour, the Luis Linen Slim Suit Jacket makes for a solid choice!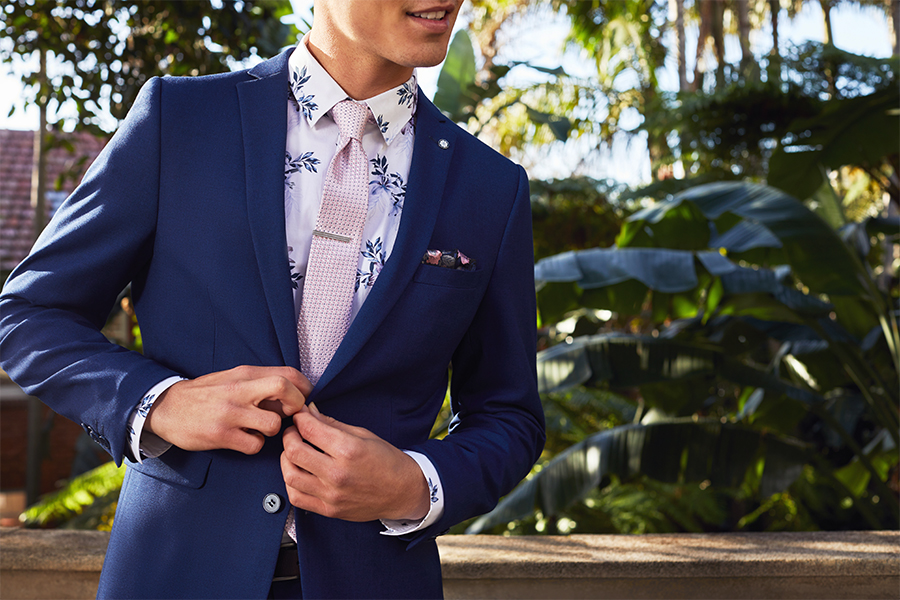 3. Choose Your Accessories Wisely
Injecting a palpable tier of personality and flair, accessories are like icing on the cake of men's fashion. And as any cake-lover can tell you: it's all about the icing!
To put it another way: choose your accessories wisely. Make your socks, tie, and belt count. Bring in a pocket square or lapel pin. Throw on a dress watch while you're at it and make sure it matches your suit.
4. Shoes Matter
Different types of weddings call for different types of ensembles and different ensembles call for different types of shoes. To throw on the first pair of dress shoes you find is to potentially f*ck up your wedding so perform a little extra research, matching the right shoes with your suit.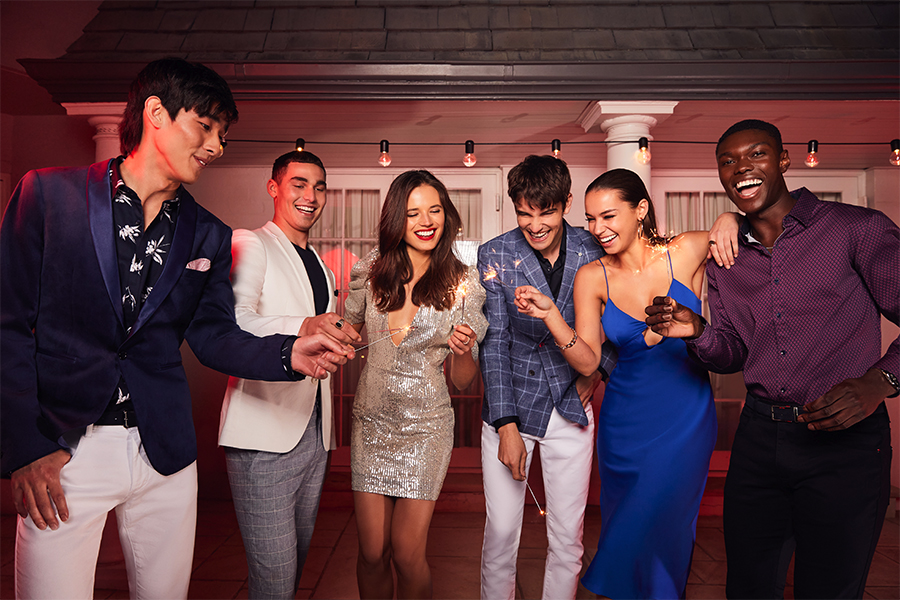 5. Learn How to Dance
For some men, dancing comes naturally while others hate this ritual and all it entails. No matter where you fall on the spectrum, you'll be expected to put on your big boy pants and hit the dance floor come wedding day. And with COVID restrictions still in place, your guests might not even be allowed to join you on the dancefloor, meaning all eyes will be on you. If this sounds like the stuff of nightmares, prepare yourself by taking a dance class or two. Even the slightest semblance of rhythm is better than no rhythm at all.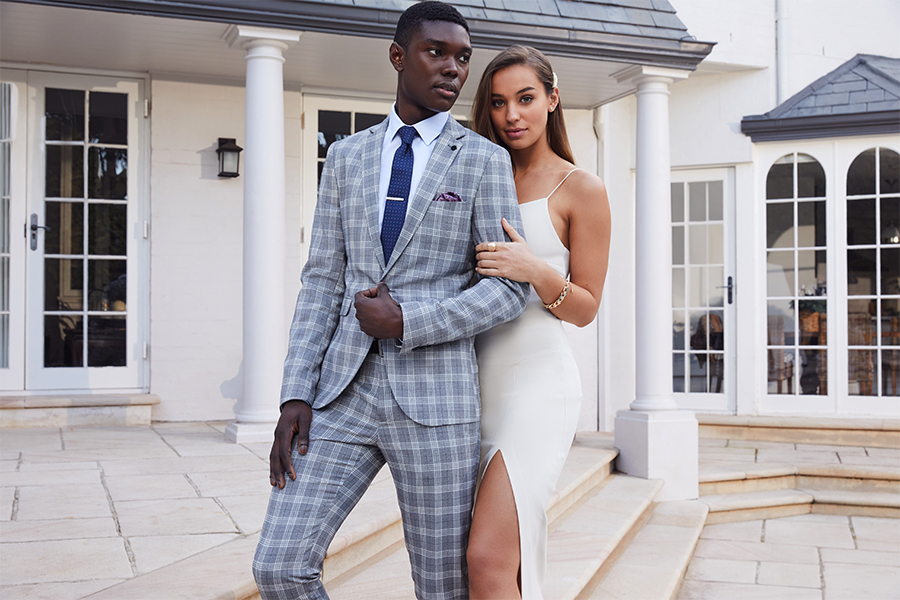 6. Don't Make it About You
You might be the guest of honour (one of them, at least), but let's be honest, this is really her day. Get involved in the wedding planning to make sure she's happy and that all your guests will be happy too. Go the extra mile by writing special vows. Take stock in how you appear because it will make her look good by association. Your wedding is about you, but it's not about you. Does that make sense? We hope so!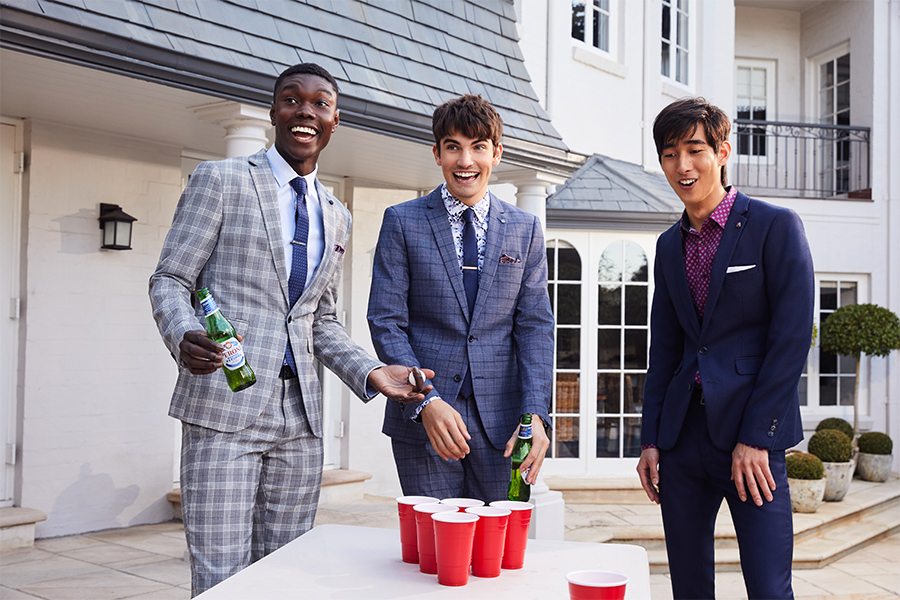 7. Enter the yd. Competition
The easiest way not to f*ck up your wedding? Have yd. take care of the heavy lifting. In partnership with a number of local businesses, they're giving away the Ultimate Wedding Party Prize Pack. You and your groomsmen will be dressed in $2000 of yd. product and gifted with free wedding bands, a grooming kit, and a limited-edition watch. Don't f*ck this up!