Lounge Suit Dress Code Guide for Men
A wedding invitation from your best mate requests that you wear a lounge suit to the event, and now you're freaking out because you don't even know what a lounge suit is. Not helping is the fact that when you Google "what is a lounge suit" or "define lounge suit", you end up with results that seem almost purposefully vague. Well, fret no more because we're here to answer any and all potential questions you might have about the men's lounge suit dress code. The good news? You probably already have a lounge suit in your wardrobe. The bad news? You have a best mate who resorts to somewhat antiquated terminology when putting together wedding invitations. Nevertheless, he requested a lounge suit for the affair, and our handy guide to the men's lounge suit dress code will have you rolling up in steadfast style.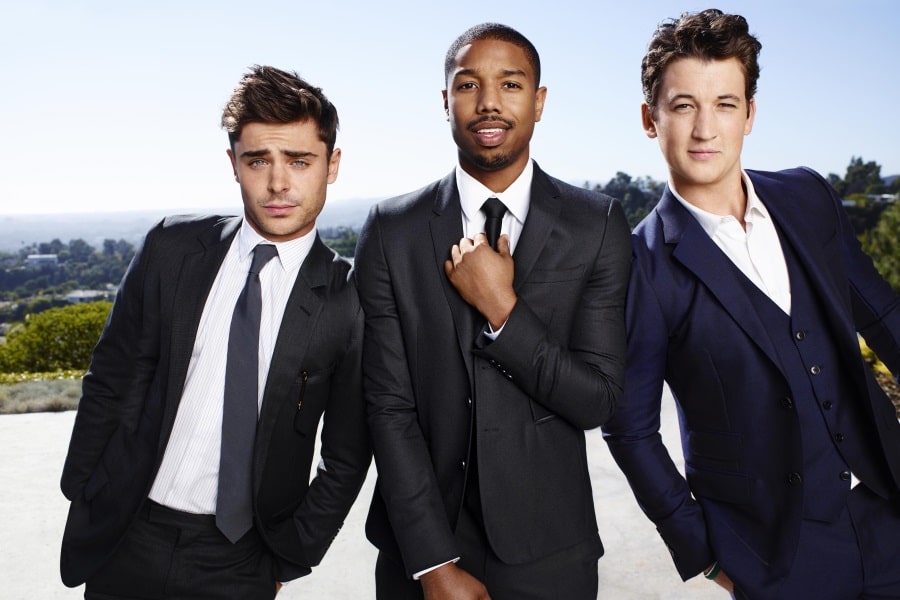 What is a Lounge Suit?
You might hit up various lounge suit-worthy events on a monthly basis, but it's more than possible that you've never actively pursued men's lounge suit attire. However, as it turns out, you've been abiding by the men's lounge suit dress code all along. That's because men's lounge suits are basically the kind of stylish two-piece suits you already have in your wardrobe. The most common representations are single-breast and neutral in colour, with peak or notch lapels, though lounge suits come in all shades, materials and variants, just like regular suits. Hence, to the question: what is a lounge suit? The answer is: well, it's basically a modern, comfortable suit. See? We told you that you've been wearing one all along!
Worth noting is that a men's lounge suit should never be confused with a dinner suit, aka a tuxedo. That means if you're attending a black tie affair, then lounge suit attire is definitely not being requested. In fact, some folks even define lounge suits as any type of suit that's "not a tuxedo".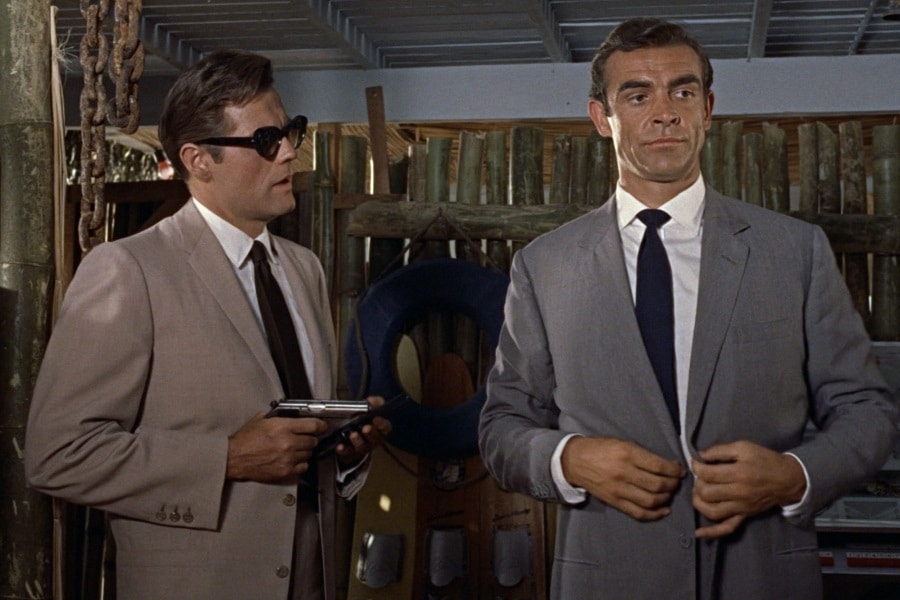 History of the Men's Lounge Suit
Even though it has origins going all the way back to the simplified dress codes established by Britain's King Charles II in the 17th century, the modern lounge suit didn't really take off until about 200 years later, in the late 19th century. That was when the rigid sartorial standards of the Victorian era loosened up to make way for comfortable, stylish menswear. The modern lounge suit was thus born, touting a distinguished and flattering aesthetic, but nevertheless comfortable fit (at least when compared to the Victorian era get-ups that came before it). As more or more men took to the corporate world throughout the 20th century, the lounge suit–also known as the business suit when darker in colour–became their apparel of choice.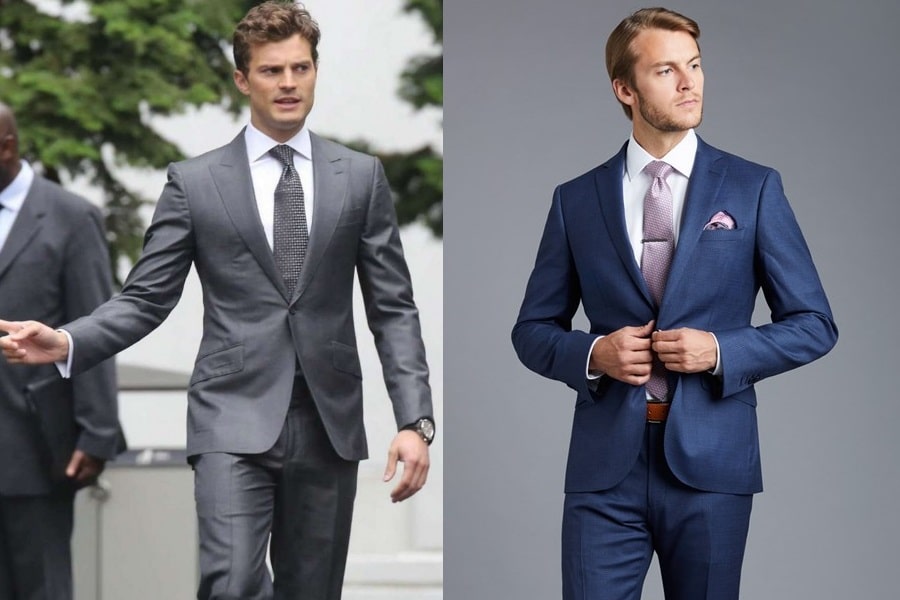 How to Wear a Lounge Suit
Given how the lounge dress code for men entails fairly broad parametres, there's accordingly a variety of styles and colours to choose from. Our advice is to stick to the fashionable basics, meaning a tailored two-piece suit made of materials like wool, linen or cotton depending on the climate. In the colour department, think neutral shades like navy or charcoal if it's a night time affair, while lighter (but still neutral) colours such as cream and grey additionally suffice during the day.
Under the jacket should be a white button-down shirt with a turndown pointed collar. The shirt should be high in quality and tight-fitting, but comfortable too. And if the colour of white is simply too generic for your tastes, stick with neutral shades like navy or cream. In other words, avoid bright colours or flashy prints.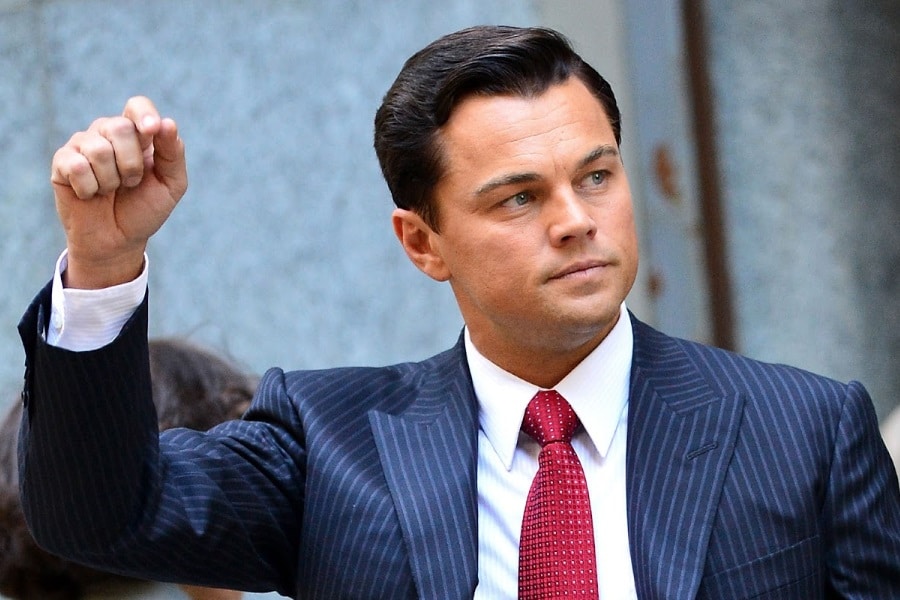 Remember, lounge suit attire is not smart casual nor is it black tie. You should therefore approach the men's lounge suit as you would any stylish two-piece. On that note, the trousers should match the jacket, and the dress socks should be dark in colour. Speaking of dress socks–consider them mandatory. Likewise, there should be some polished dress shoes in materials like dark leather wrapped around those feet.
As with most modern suits, there's always room for personal style when it comes to lounge suit attire, so feel free to adjust your get-up accordingly. Just try not to stray too far from the basics, whereas modern lounge suits are somewhat formal by design. That is to say, distinguish yourself like a gentleman.
---
Featured Video from Man of Many
---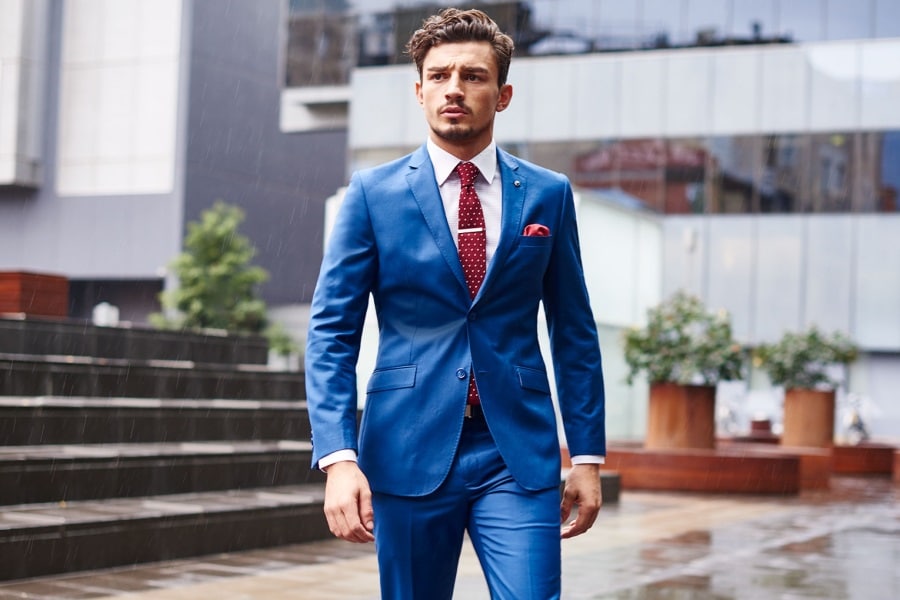 How to Accessorise a Lounge Suit
If you've come this far, and for some reason think the men's lounge suit dress code doesn't require a tie, then you either haven't been paying attention or we simply haven't driven the point home. To put it plainly: wearing a tie is (more or less) not optional. Make it a silk tie in a strong colourway, or in a sophisticated print that matches the remainder of your outfit. Stick with a four-in-hand or half-Windsor knot, and stay away from full Windsor knots. Bow-ties are to be likewise avoided.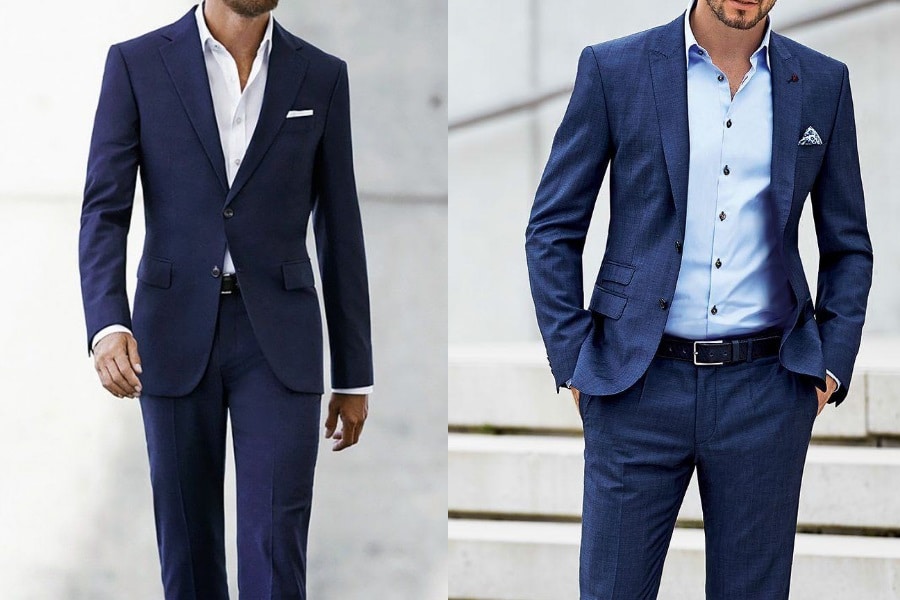 If after reading the preceding words you find yourself saying, "you know what–I'm still going to this event without a tie", don't let us get in your way. However, if you're discarding the tie, it should be for a daytime event, preferably one that goes down outdoors. Furthermore, you should wear a pointed button down collar.
Meanwhile, if you ask us, you can do no wrong pairing that nice lounge suit with an elegant pocket square. Along similar lines, a quality dress watch will never do you wrong. Now you're rolling in style.
---
Featured Video from Man of Many