WIN! A Limited Edition Pair of VB x Volley Sneakers Thanks to Brown Cardigan!
If you're a fair-dinkum, full-grown Aussie, this is what you'd be wearing on your pins, you dog. Forget VB long-necks at 20 to 8 in the morning, try VB Volleys on for size. Get that in ya.
It's a simple question. What happens when two of Australia's oldest and most iconic brands collide? First, you get the most iconic pair of 'Aussie' shoes we've ever seen, and second, you get the chance to win them thanks to Man of Many and Brown Cardigan.
The idea originated as an April Fool's joke dubbed the 'Ultimate Shoey'. And like most great Australian inventions (bring back Frozen Oak!) it soon transformed into a must-have summer staple. Made on Volley's Heritage High silhouette, the shoe features a durable ribbed canvas upper, custom metal eyelets and is 100% animal-free. In fact, it even uses the original Volley rubber sole design and pays homage to the founder of VB, with Thomas Aitken's signature featuring on the side of the shoe.
WIN! Limited Edition Volley x Victoria Bitter Sneakers!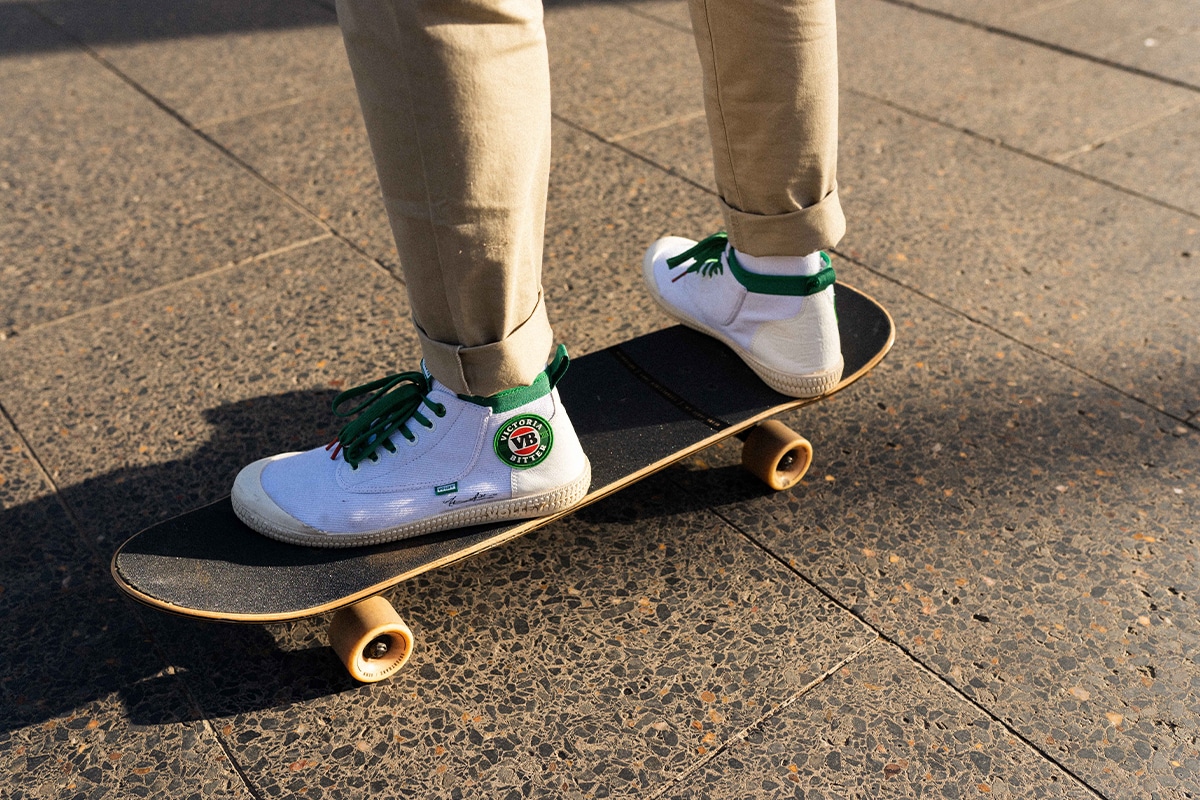 Does it get more 'true blue' than this? We simply can't think of a better shoe to knock off a few VBs at the pub after a long day. Man of Many and Brown Cardigan have teamed up to give readers the chance to pick up a pair of the limited-edition VB x Volley sneakers all by entering the giveaway via the link below!