It's not everyday that you stumble across a watch that masterfully blends luxury, leisure, and lifestyle with such class – but the G-SHOCK MTGB2000 comes as no surprise to many. Imbuing a sense of professionalism in everything it does, CASIO is a technical manufacturer and its G-SHOCK line of timepieces, backed by a brand ethos of "Absolute Toughness".
Applying an eye for detail and a strong sense of style in its MT-G timepieces, the brand creates timeless selections that carry weight in even the most respected watch circles.
Equal Parts Technology
Returning in a lightweight metal with advanced shock structures to withstand gravitational dropping forces, centrifugal force, and vibration, the latest addition to the MT-G lineup packs technology to rival all. Combining stainless steel and fine resin materials the Dual Core Guard structure consisting of a inner carbon monocoque case and metal core guard exterior are just the surface level details.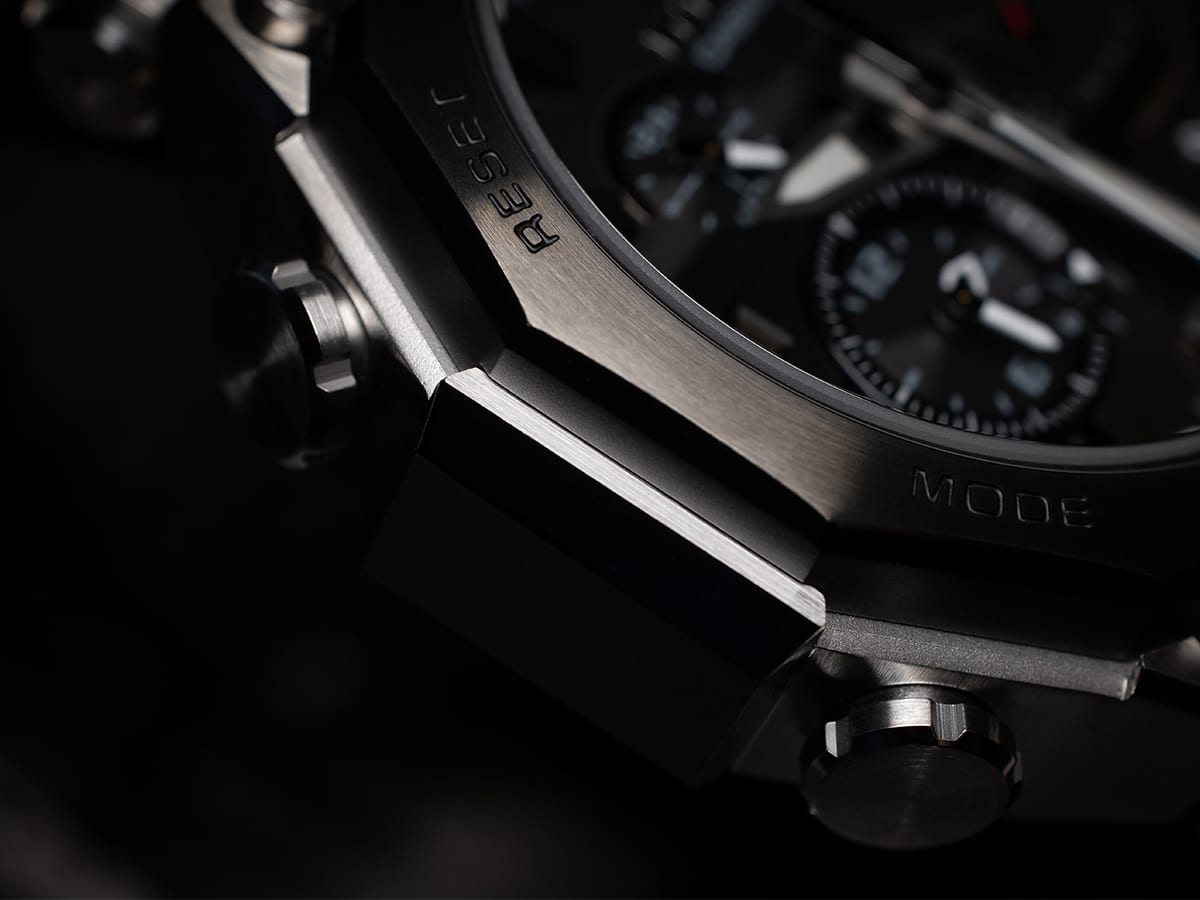 Diving deeper into the extensive features list we find a new composite layered band with hollow segments for comfort. Weight savings – of some 15% – is a pleasant surprise for such a feature-filled timepiece, and something all day wearers will fully appreciate. Outer case slides are also metal, as are the new lever mechanisms for switching out band styles in a flash.
Bluetooth Connectivity
What sets the MTGB2000 apart is its brainpower. We already know the history behind the famous G-SHOCK name – cemented in absolute toughness – and today the brand is setting the bar even higher with smart technology. Making everyday wear more convenient than ever.
All models maintain constant Bluetooth connection with a smartphone running the G-SHOCK Connected app. Switching between timezones? No problem. The connection allows the MTGB2000 to maintain accurate time information from online time servers for automatic time adjustment, even if you move between time zones. What's more, by utilising up to six calibration signals around the globe, you're promised accurate time information even if a smartphone is not accessible. Stable operation is ensured by a CASIO original Tough Solar charging system.
Equal Parts Style
The eye is immediately drawn towards the black ion plated bezel. Separated from the metal frame, it's a style feature that enables colour versatility while drawing nothing away from the attractive mirror finish of the exterior metal parts – a distinctive feature of MTGB2000.
For such a technical piece, the MT-G range is surprisingly elegant in situations that call for a more 'formal' approach. We find the brushed style, and darker coloured bands – seen here – more suitable for those occasions, however, the series offers a wide variety of colours to choose from. Including various coloured dials and bezels with everything from blue to red – there's a colour to suit every taste and occasion.
Finishing touches in the style category really sum up the luxurious nature of the MT-G. Every watch features a high-transparency sapphire crystal with a glare-resistant coating that protects the inset dials precision and all assembled at CASIO's Yamagata Factory. Something that only the biggest watch fans might notice, however, something that we've come to expect from G-SHOCK and a welcome addition to the range.
The G-SHOCK MTGB2000 defines a new sense of style for a brand whose heritage dates back to the early 1980s. Today, we see a series of watches who lack compromise, delivering smart technologies, timeless style and a series of technical features that never seem to detract from the original goal of creating a timepiece of absolute toughness. The G-SHOCK MTGB2000D-1A is available from all good watch stores.
Case: 55.1×51×15.9mm, Stainless Steel & Carbon monocoque case
Bezel: Black ion-plated
Water-Resistance:  200 metres
Glass: Sapphire crystal with glare-resistant coating