Carhartt Brews Coffee with Military Inspired Espresso Machine
Looking like it came right out of Hawkeye's tent from MASH, the limited edition military inspired espresso machine from Carhartt's Work in Progress division lets you make espressos in your home or office.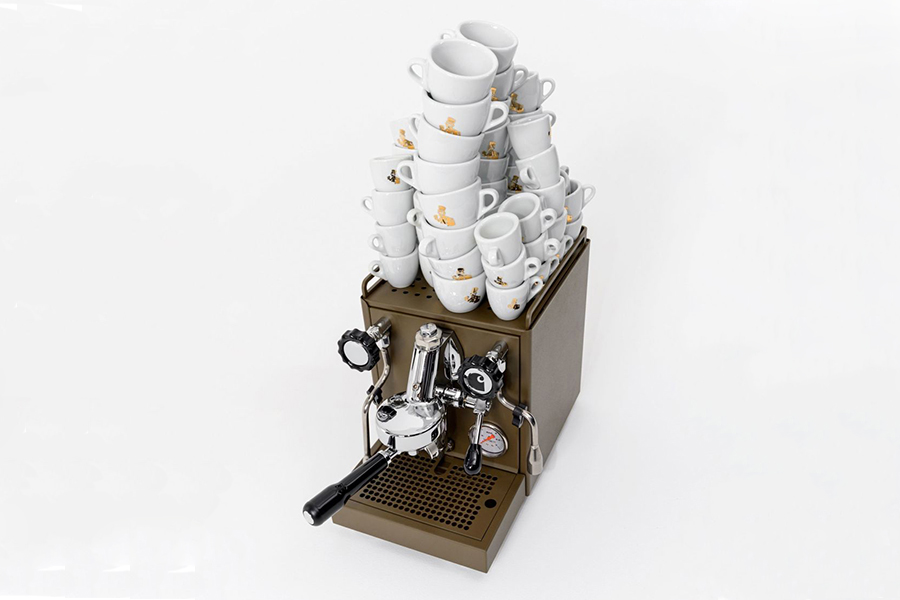 It's a bit of a departure from Carhartt's usual offerings of outdoor wear, but as of late the brand has been doing some interesting collaborations, including working with Converse, Nike, and Clarks Original. Carhartt WIP is the company's lifestyle division, and they've teamed up with Rocket Espresso Milano to create this compact coffee brewer. The machine is done in an olive green color—the exact color militaries around the world have been using for decades. The design is also very militaristic—straightforward with no frills. It looks like it was just unloaded from a convoy and set up in a mobile headquarters on the edges of a battlefield. The look matches up with Carhartt WIP's military-inspired garments.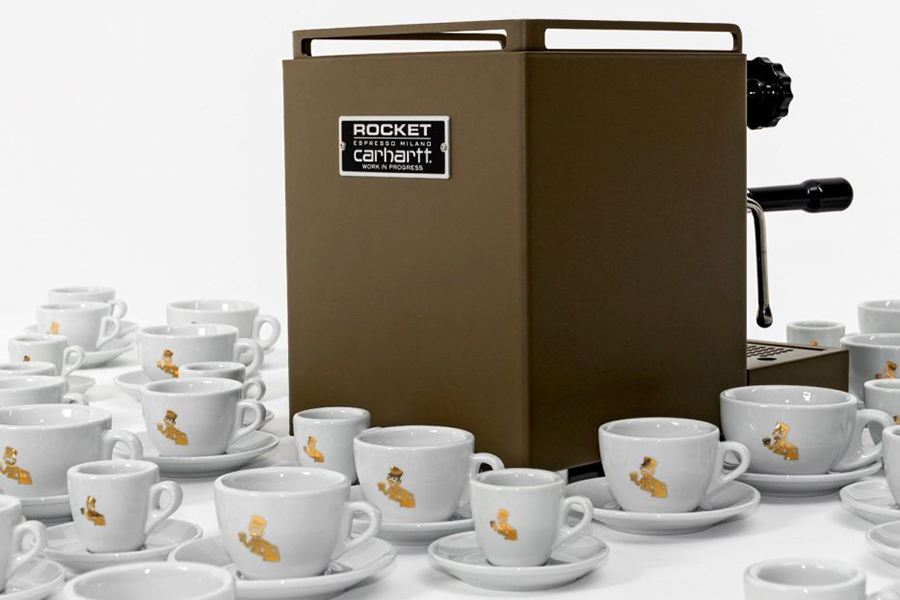 Much like Carhartt's gear, this machine is built to last. Made of stainless steel, it is power-coated and has a matte finish. It has a 1.8-liter boiler and a 2.5-liter reservoir. The hot water nozzle, permanent steam supply, and single and double shot portafilter are done in chrome. The tamper is co-branded with both Carhartt and Rocket. Only 100 of the machines were made, and, as you might expect, they sold out quickly.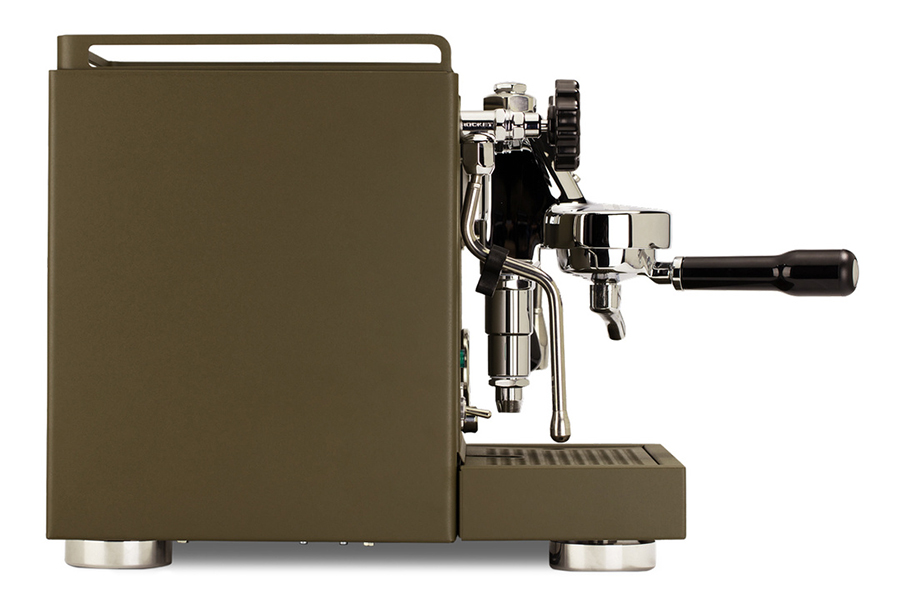 It's cool to see Carhartt branching out into new arenas. The brand has a well-earned reputation for quality, durable products, and its name recognition is worth cashing in on. While all of the 100 units sold out, you might still be able to pick one up in an aftermarket site. Just be prepared to pay a premium—especially considering how quickly these machines moved to begin with. If you get one, maybe Hawkeye can help you set it up next to the gin distiller.