As the world's first fully automated personal brewer, the BeerDroid allows you to brew pub-quality brews at the touch of a button. It comes to us from BrewArt and combines the art, craft, and science of brewing into one complete and seamless system. Currently selling like hotcakes across America and Australia, this wildly popular product, and it's accompanying BrewFlo can be yours free of charge, should you win our giveaway. Enter below.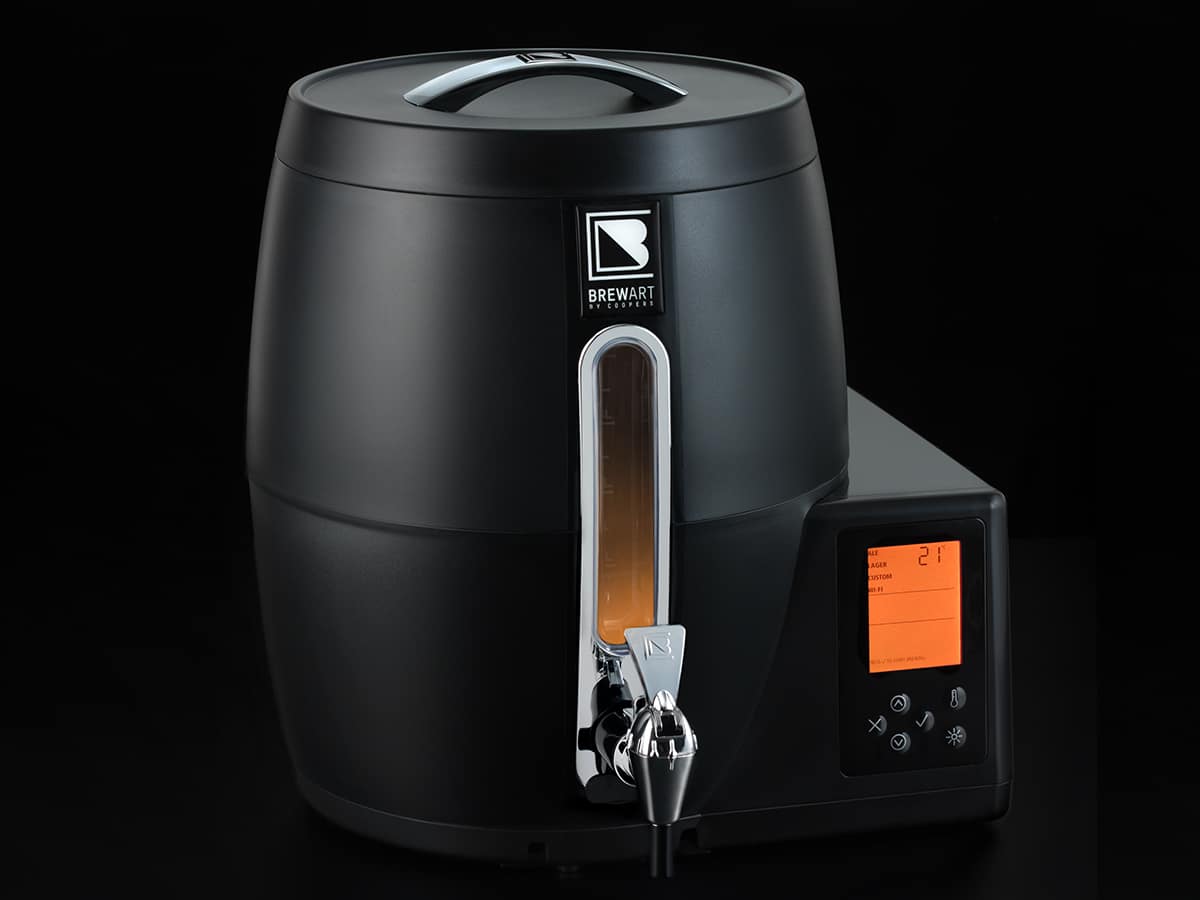 Using BrewPrints and BrewArt ingredients, the BeerDroid brews 10 litres of just about any beer style. Thanks to an adjoining BrewArt app on your smartphone, you can both monitor and control your progress from virtually any location.
Features include the following:
Temperature controlled
WiFi enabled to upgrade firmware
Easy to read backlit LCD
Quiet operation
Minimal preparation and cleaning
Pre-set Lager and Ale brewing programs
Custom option for developing your own individual brews
Automatic storage mode
Bring one of these bad boys into your home and enjoy pub-quality froathy head of your own creation at the touch of a button. Enter below.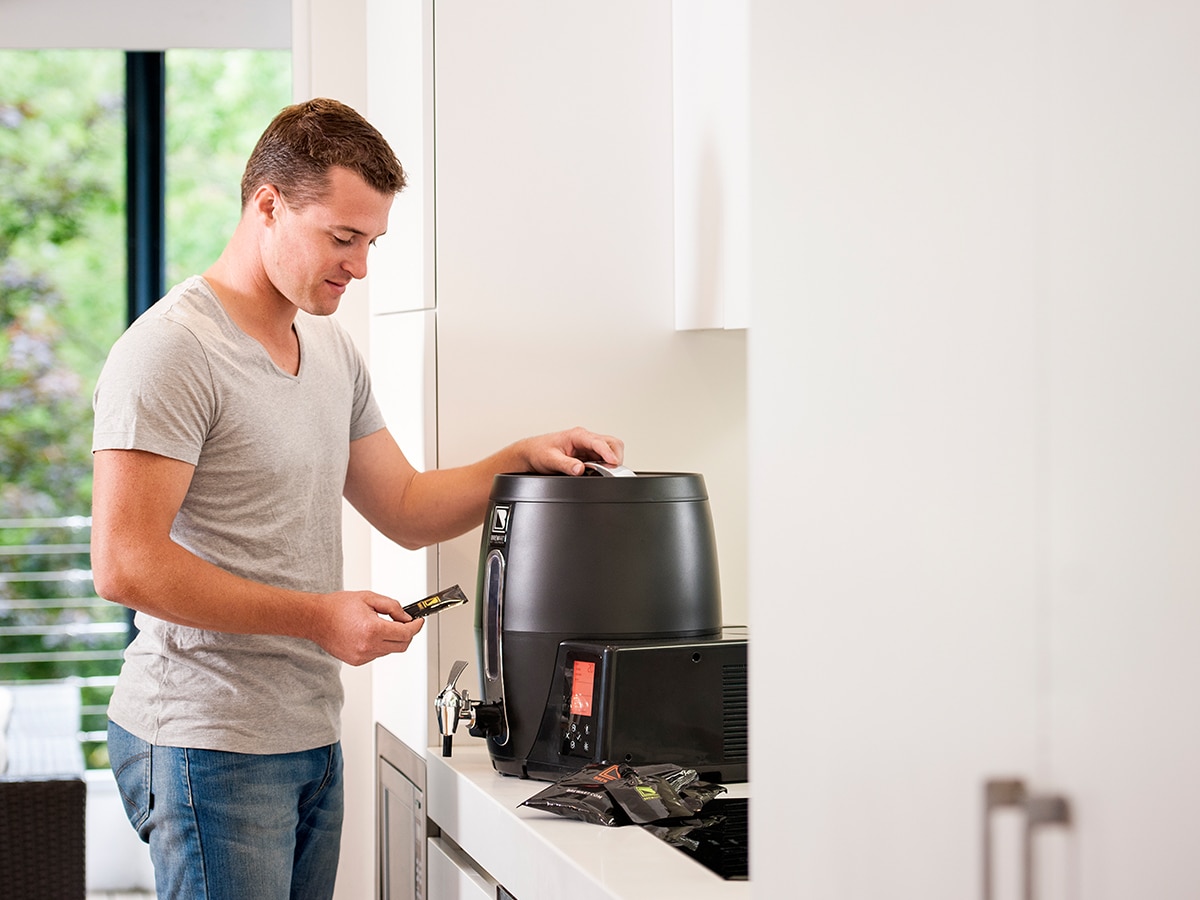 Let's also give a shout out to the second part of the BrewArt system, the BrewFlo, the world's first temperature-controlled beer dispenser that doesn't require CO2. It uses state-of-the-art technology to deliver fully carbonated beer, complete with a rich and frothy head. Set your desired temperature and you're set up to be pouring the beer like a pro from your place. A chrome-finished beer font with interchangeable tap tops drives home the 'pub-pour' experience.
Here's a rundown of the BrewFlo's key features:
Powerful yet quiet compressor to cool to 3°C (37°F)
Easy to read backlit LCD
Chrome-finish font
Interchangeable tap tops
Fluid level and cooling indicators
Drip tray to remove condensation
Dispenses BrewArt 5L Kegs
Each BrewFlo is complemented by BrewArt's patented kegging system, which prevents oxygen exposure to extend the shelf-life of your brews. As a direct result, you can store and switch even partially used kegs with confidence.
Working in conjunction, the BeerDroid and BrewFlo make up the BrewArt system. With these products at your disposal, you'll never have to leave the house or apartment again. Wrangle in your best mates and enjoy pub-quality beer at home, glowing with pride as you sip on a brew of your own creation.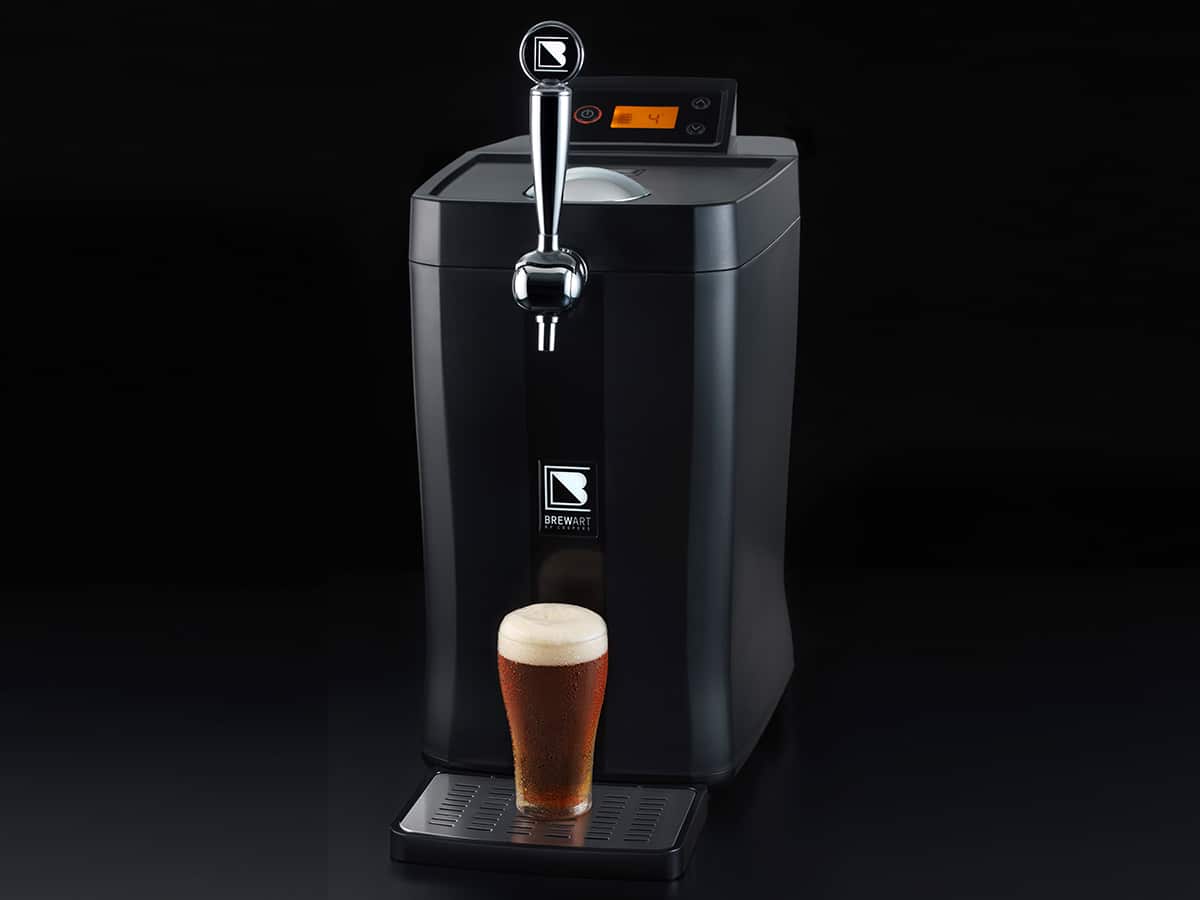 What better way to kick off brewing your own beer than by scoring a BrewArt system of your own? Enter our contest below and brace yourself for some smooth sipping.
Prize Includes BeerDroid, BrewFlo, BrewPrint of your choice, and a Complete Kegging Pack,
valued at over $1600.