28 Top Australian Male Grooming Brands
We Aussies might make healthy skin, attractive faces and laid back attitudes look downright easy, but the truth is that many of us maintain a rigorous grooming routine. And being proud countrymen who know that the down under is currently killing it on the world stage, we likewise know that the best Australian men's grooming products and skincare brands will do us just right. After all, most of these brands are run by fellow Aussies with a penchant for quality just like us. That said, determining which Australian skincare brands actually deliver can sometimes be burden. It can also be tricky figuring out which brands make their products for men as opposed to just taking a feminine staple and slapping a male friendly label on it. Well, kiss that confusion goodbye with our list of the 28 Top Australian Male Grooming Brands. And Bob's your bloody Uncle!
This article is part of our Trimmed & Terrific Series.
You'll also like:
19 Best Grooming Blogs, Sites & Magazines
20 Best Men's Street Style Blogs
11 Best Skincare Products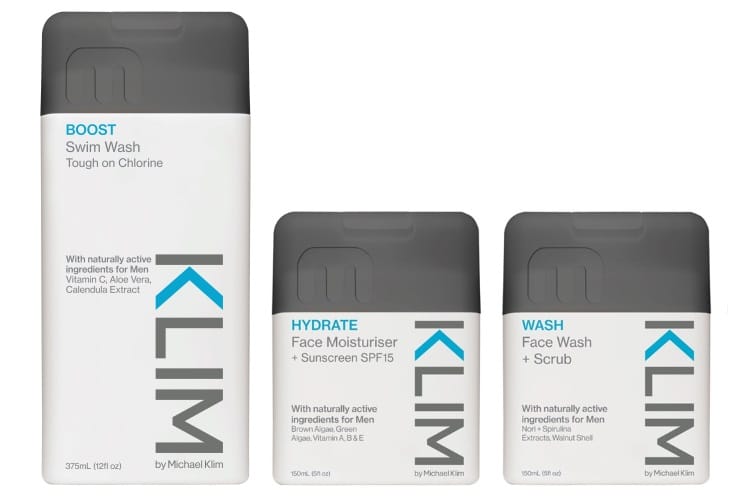 1. Milk & Co / Klim
The "Milk" in Milk & Co. is Klim spelled backwards, as in Michael Klim, Olympic swimming champ and handsome Aussie dude. Klim takes a refreshing no nonsense approach to skincare products. That means using all natural marine-based ingredients to keep the quality up and the cost down. Given Milk & Co's stunning worldwide popularity, Klim's winning streak is apparently still underway.
Founder: Michael Klim
Founded: 2009
Phone: +61 2 9419 2197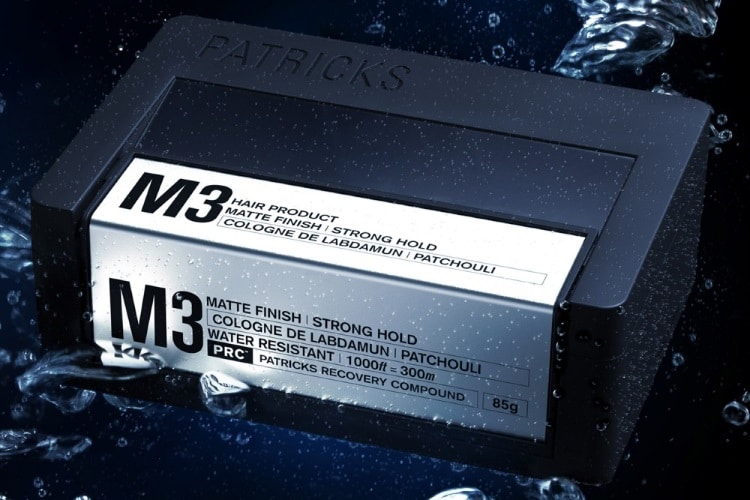 2. Patricks
It all started on Bondi Beach, when a former hair salon owner decided to take on the big guys by developing his own men's hair care products. After a ton of trials and tribulations, Patricks has emerged as one of the best men's grooming brands in both Australia and the world. That's all thanks to an unwavering conviction that quality raw ingredients and innovative formulations will yield exceptional results. It's a conviction that's certainly paid off.
Founder: Patrick Kidd
Founded: May 5, 2007
Phone: 0424506880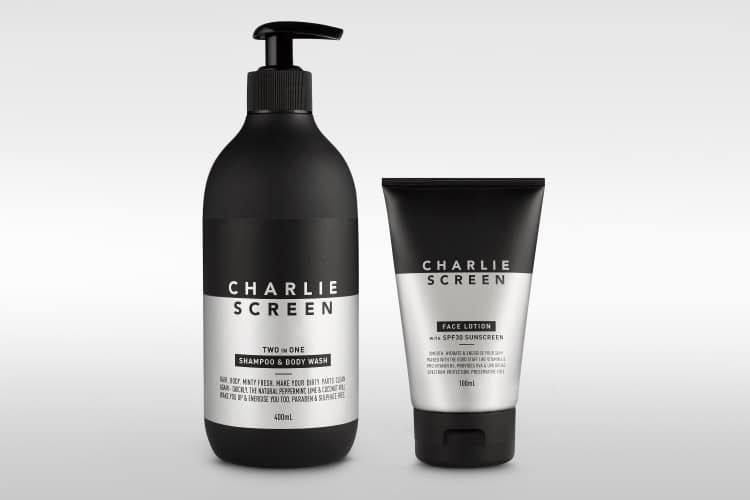 3. Charlie Screen
Here's a top Australian skincare brand that's mastered the three things men use the most: shampoo, body wash, and moisturiser with SPF. To make a simple thing even simpler, Charlie Screen put the shampoo and body wash in the same bottle. When it comes to grooming and skincare, most men like their products to be straightforward and effective. Well, it doesn't get any more straightforward and effective than this.
Founded: May 3, 2017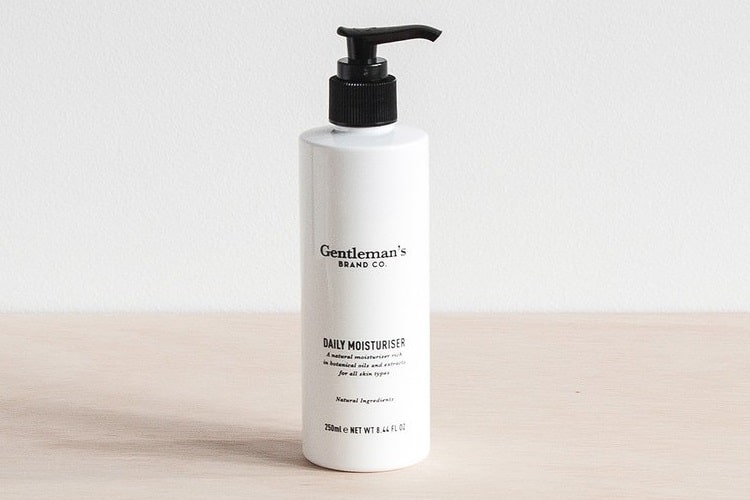 4. Gentleman's Brand Co.
Our beloved Australia is rife with elements and minerals and Gentleman's Brand Co. does its best to put that essence in a bottle. Best sellers like their exfoliating face scrub and face wash are overflowing with rich, natural ingredients. In return your skin retains a healthy glow no less radiant than the beautiful Aussie coastline itself.
5. Milkman Grooming Co.
There's no question about it: now is the time to rock a killer beard. Should you choose to explore this new and exciting world, you'll learn fast that a daily grooming regimen is downright essential. For that, look no further than Milkman Grooming Co. Born in Sydney, this top Australian male grooming brand combines botanical oils with superior raw ingredients to deliver the best in beard care along with scents to die for. The milkman groometh, indeed.
Founder: Dr. Ben De Campo, Jacqueline De Campo
Founded: January 2014
Phone: +61 2 9712 8889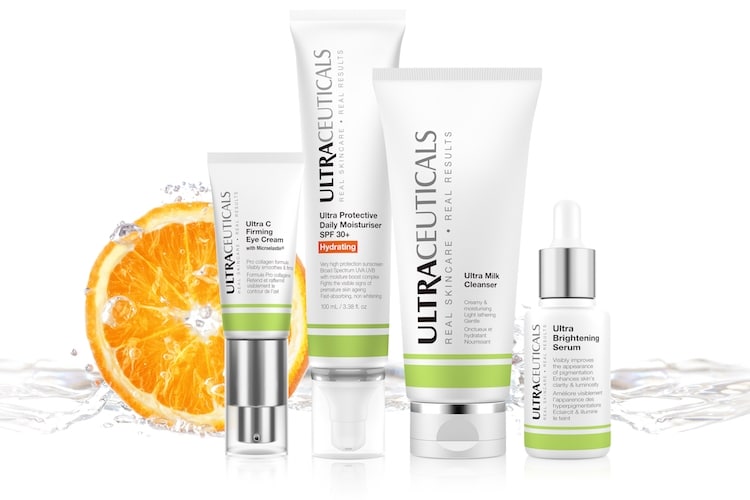 6. Ultraceuticals
Australian made and proud of it, Ultraceuticals employs sophisticated formulations and potent ingredients to deliver high performing skincare essentials for men and women. They frequently team up with local universities and researchers to uncover the latest and greatest innovations, and remain at the forefront of cosmetology year after year as a result. However, in spite of their scientific chops, Ultraceuticals never tests their products on animals so kudos to that!
Founder: Dr. Geoffrey Heber
Founded: 1998
Phone: +61 2 9660 3066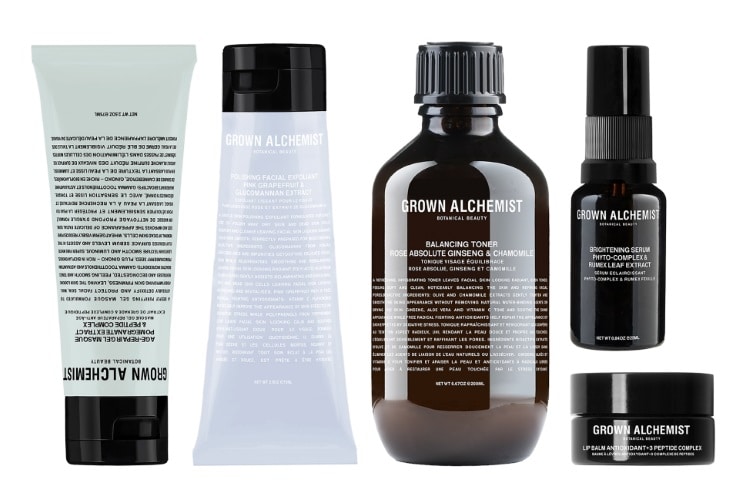 7. Grown Alchemist
Through the use of advanced collagen and elastin boosting actives as well as powerful antioxidants, Grown Alchemist leads the charge on body, hair and skin care. And while their methodology might sound like a chemistry experiment in the making, they rely on certified botanical ingredients and natural actives to get top shelf results. It's a best of all worlds scenario from one of Australian's best grooming brands.
Founder: Keston and Jeremy Muijs
Founded: 1999
Phone: +61 3 9023 8851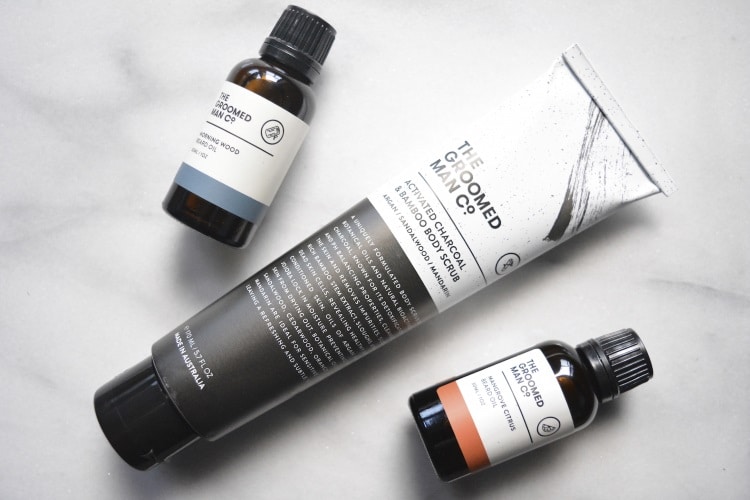 8. The Groomed Man Co.
Groomed Man Co. founder and Melbourne native Daniel Mahony was travelling in the USA when he discovered a topical elixir that worked absolute wonders on his beard. Suddenly, issues like itchiness and redness were a thing of the past. Upon his return to Melboune, Mahony applied his newfound knowledge to the casual pursuit of organic, aromatic beard oils that would promote that same level of beard health. Soon enough his hobby became a career and before long he was running one of Australia's best grooming brands for men.
Founder: Daniel Mahony
Founded: January 10, 2014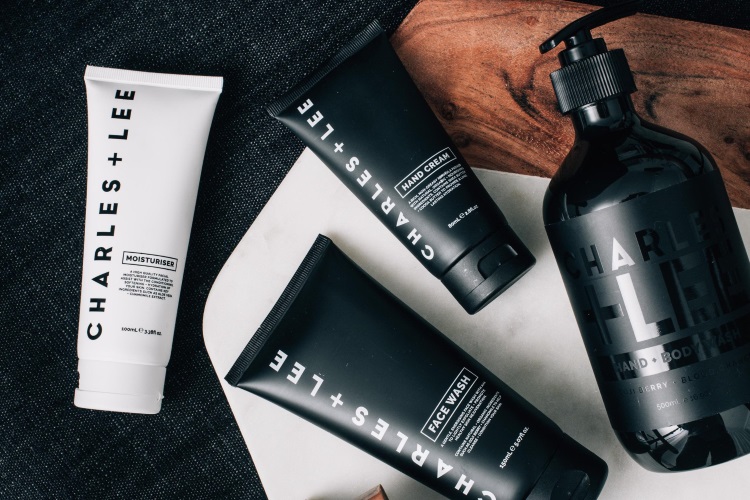 9. Charles + Lee
What happens when you take two Melbourne mates who are dissatisfied with the skincare scene and fill them with copious amounts of alcohol? The answer is Charles + Lee. These Aussie gents do away with lofty marketing campaigns and convoluted buzz words to offer cost effective skincare products that actually work. We certainly won't argue with that.
Founded: 2015
Phone: 03 9863 8031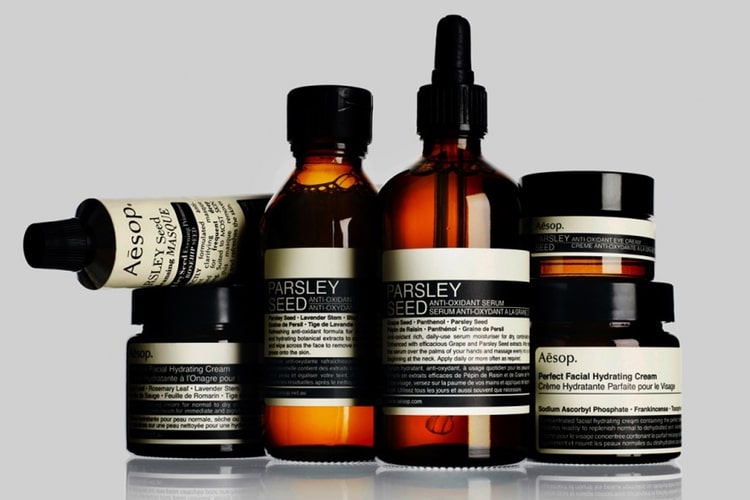 10. Aesop
Killing it since 1987 is Melbourne-based Aesop. Their painstaking commitment to scientific research and development becomes obvious as soon as you spot their lab-style bottles and labels. Inside those bottles are some of the best skincare blends and formulas in the world with a stellar reputation to prove it. Aesop has truly done Australia proud with their grooming and skincare products.
Founder: Dennis Paphitis
Founded: 1987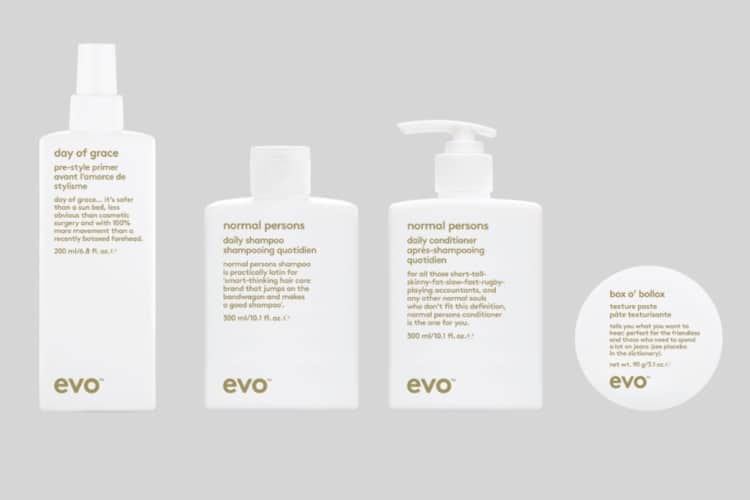 11. Evo Hair
Young at heart and overflowing with personality, Evo Hair eschews label-boosting gimmicks in favour of the honest approach. Every ingredient on the label is thereby active and their wonderful hair products are free of things like sulphate, paraben and propylene glycol. It all falls under Evo's (trademarked) agenda of "saving ordinary humans from themselves".
Founder: Gavin Von Gavin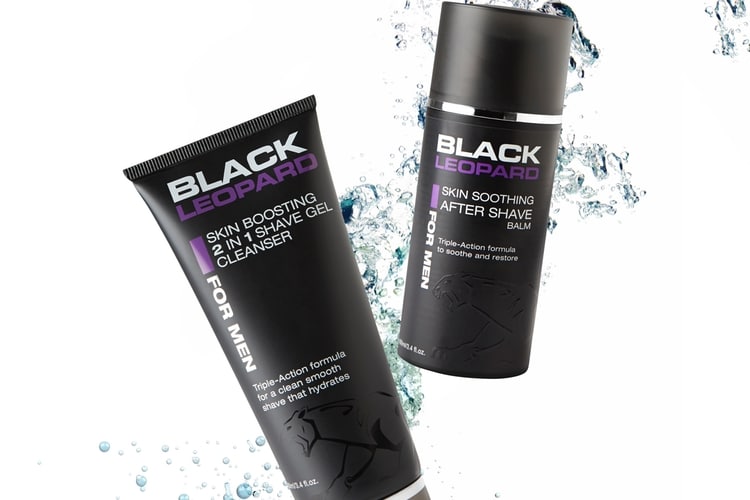 12. Black Leopard Skincare
Black Leopard Skincare doesn't just keep it Aussie, they keep it in the family. Led by a father and son team, this top Australian men's skincare brand touts a triple-action formula that hydrates, rejuvenates and soothes skin of all textures and types. A supremely advanced hydration delivery system guarantees results under any circumstances. Bolstered by premium active ingredients and plenty of masculine swagger, these guys definitely mean business. That's good news for your skin.
Founder: Peter Collins
Founded: 2015
Phone: +613 9822 0111
13. Paula's Choice
Aussie males are a proud folk who might think they know everything about everything, but let's be honest when it comes to skincare a female perspective can go a long way. Accordingly, Paula's Choice is easily one of Australia's best skincare brands. Every product is non-irritating, never tested on animals and backed by a 100% guarantee. Check that male ego at the door and put yourself in Paula's hands–you'll be glad you did.
Founder: Paula Begoun
Founded: 1995
Phone: 1-800-608-574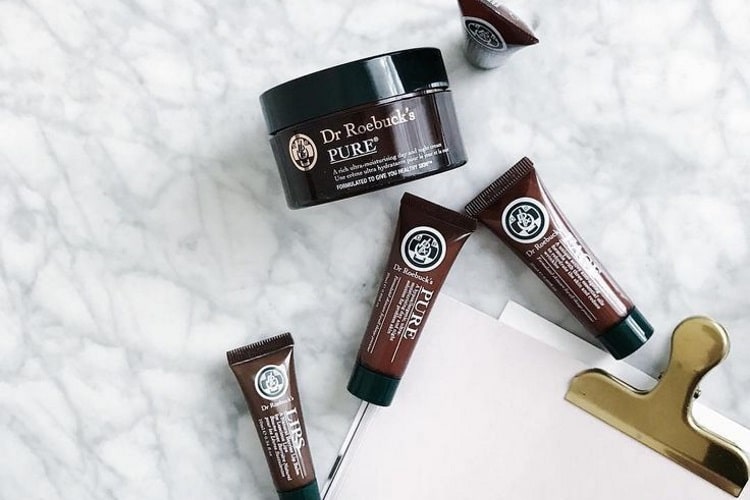 14. Dr. Roebuck's
Started in 1978 by two Sydney physicians and carried on by their daughters, Dr. Roebuck's is a pioneer when it comes to all natural skincare products free of harmful chemicals and fillers. Every cream, tonic and lotion is made in Australia with the country's beauty in mind, using the only best ingredients and nothing more.
Founder: Kim and Zoe Roebuck
Founded: 2015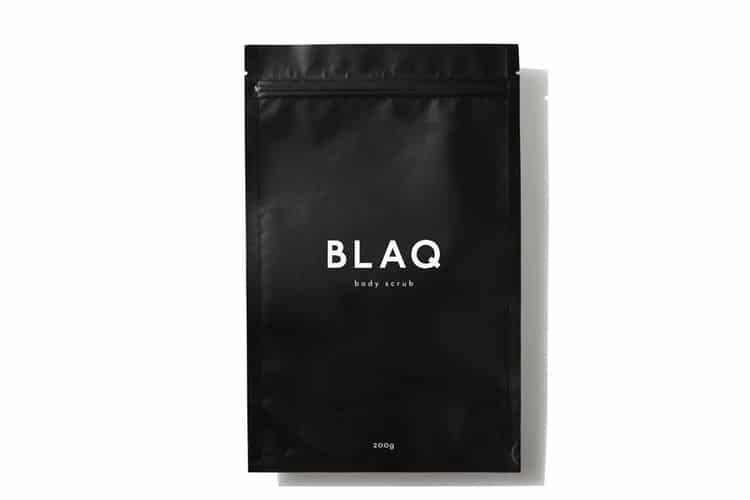 15. Blaq
Aptly named and brilliantly effective, Australian skincare brand Blaq draws its power from the magic of Activated Charcoal. The brand's popular BLAQ Mask is already the stuff of legend due to its ability to detoxify and rejuvenate unhealthy skin. Whether you have a case of the blackheads or just need to give your skin a boost after a wild night on the town, Blaq has you duly covered.
Founder: Ryan Channing
Founded: 2016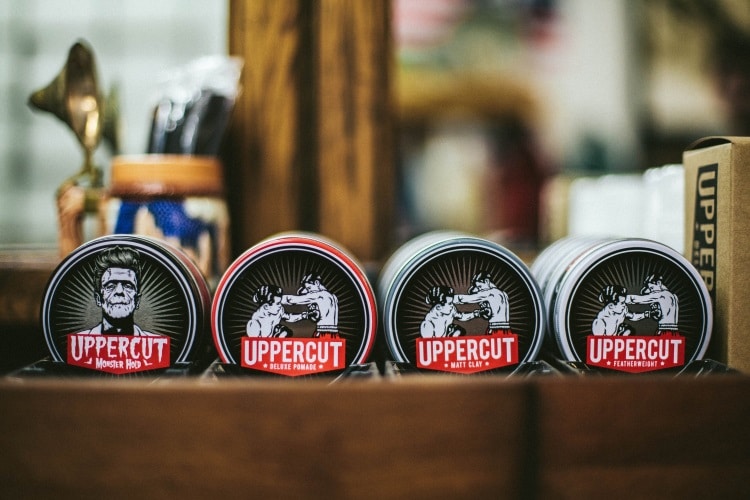 16. Uppercut Deluxe
Exploding with vintage allure yet indisputably aimed at today's hair, Uppercut Deluxe was created by two mates with some distinctly Australian passions: surf, skate and barbering. Pair that with a genuine frustration regarding men's hair products and you end up with the immensely popular Deluxe Pomade as well as other acclaimed grooming essentials. This stuff is made by men, for men. Don't go into the bathroom without it.
Founder: Luke Newman, Steve Purcell
Phone: +61 7 2101 2300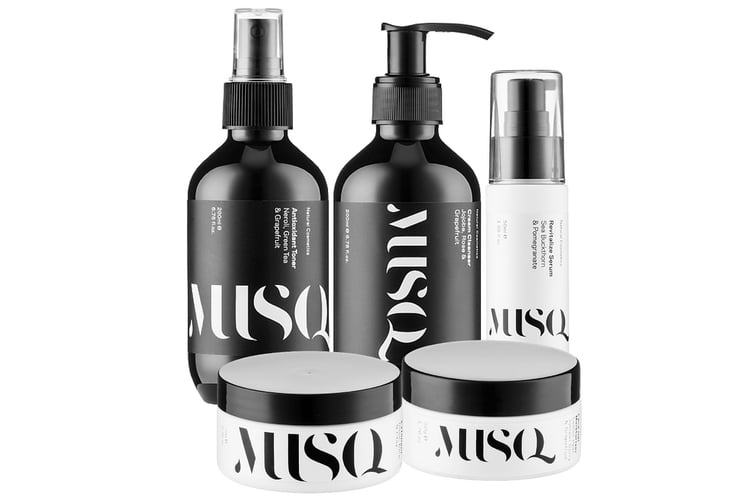 17. MUSQ
Skincare and cosmetics brand MUSQ goes to great lengths to ensure their success doesn't come at the expense of our planet. Their cruelty free vegan products never incorporate toxic preservatives and are never tested on animals. Going the extra mile, this top skincare brand sources premium ingredients from their native Australia as much as they can. The result is a brilliant range of Australian made products you can feel good about on multiple levels.
Founder: Emma Reid
Founded: 2006
Phone: +61 8 8333 1070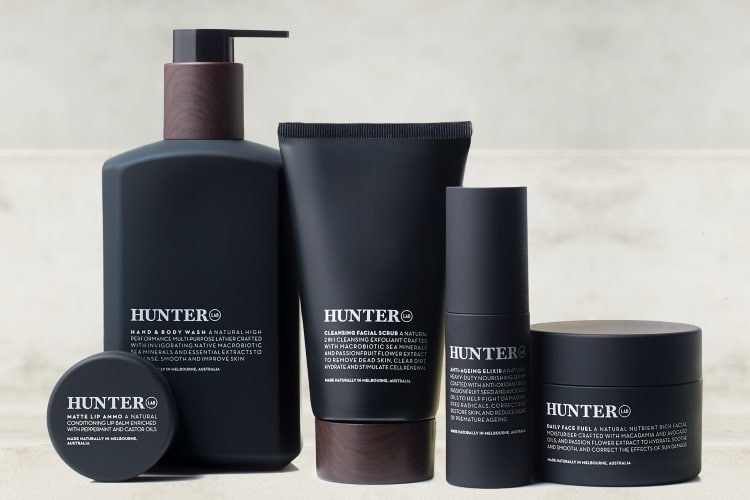 18. Hunter Lab
Male grooming is more than just a routine, it's a lifestyle. Hunter Lab terrifically encapsulates that lifestyle with their stellar line of grooming and skincare products. Backed by natural ingredients, scientific formulas and environmentally sustainable methods, Hunter Lab asks that you live well and look great and gives you the tools to do both.
Founder: Elliot Waldron
Founded: 2013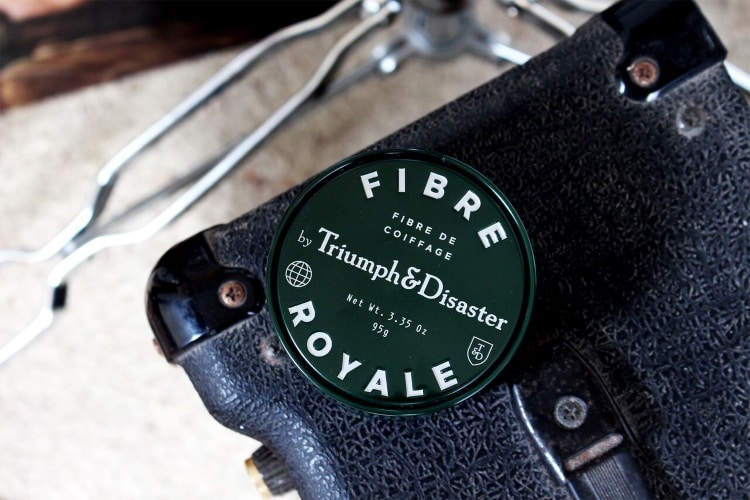 19. Triumph & Disaster
Technically hailing from New Zealand, Triumph & Disaster is such a phenomenal brand that we simply had to include them. This legendary company takes the best pages from virtually every playback in the game. That means pairing scientifically proven methods with prime natural ingredients while maintaining an environmentally sustainable business model. Looks like it's mostly triumph for these fellas!
Founder: Dion Nash
Founded: April 14, 2011
Phone: +64 21 666 380
Check it out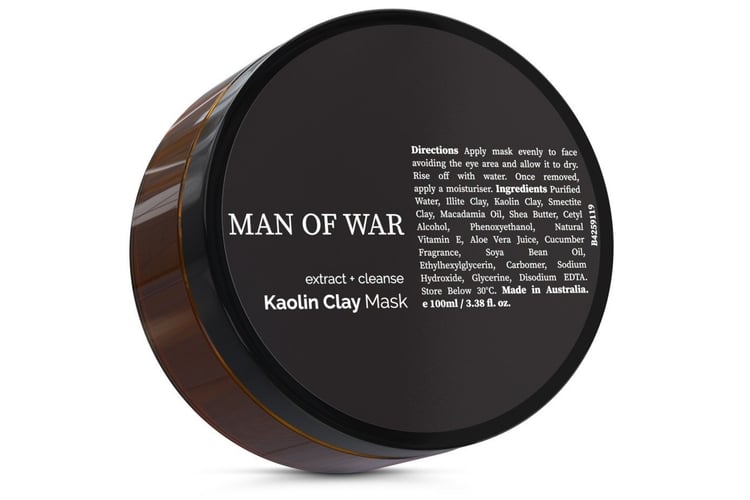 20. Man of War
Man of War founder Albert Trinh definitely takes his company's namesake to heart. As a paratrooper for the Australian Defence Force who also served in the Special Forces Commandos, Albert has seen the kind of things most of us only see in movies. Somehow he's taken his risky impulses and brutal experiences and channeled that into men's skincare. Accordingly, Man of War's grooming products are strong, simple and built for men. One of the best Australian male skincare brands is also the boldest.
Founder: Albert Trinh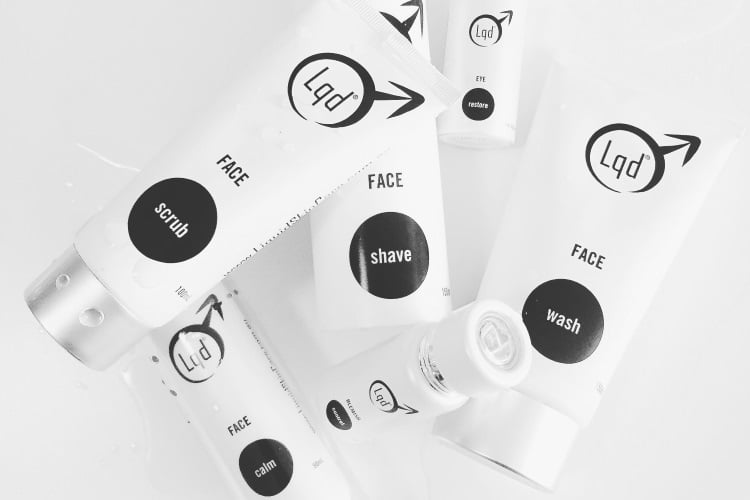 21. LQD
Owned and made in Australia, LQD is run by Anthony McDonough, a proactive dude with six-pack abs and a background in biochemistry. In other words, you should definitely pick up what this guy is throwing down, and what he's throwing down are some truly superior skincare products. Using hard science as a foundation, LQD cuts right the heart of functionality and dismantles any over-hyped cosmetic myth you can throw its way. You can't argue with science and LQD doesn't waste its time trying.
Founder: Chris Glebatsas, Anthony McDonough
Founded: 2012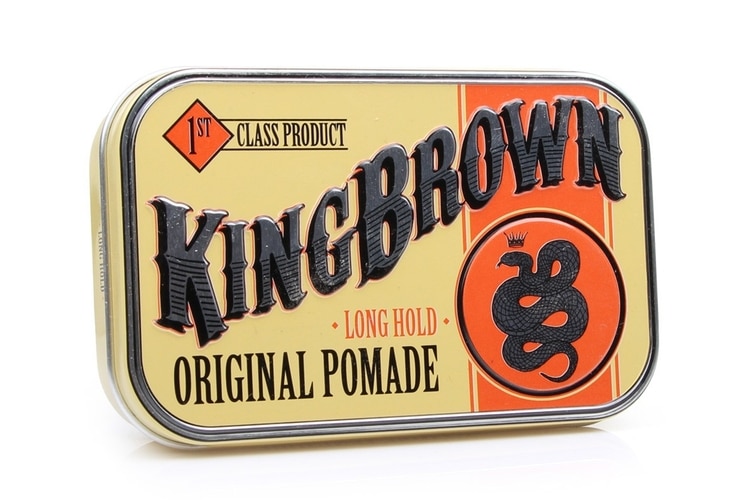 22. King Brown Pomade
Firm, long-lasting and all kinds of classic, King Brown Pomade will do that modern hairstyle just right. This trusty hair product will stay its course no matter where your adventures may take you. Long live the king.
Founder: Dan Binskin, Daen Brown
Founded: 2014
Phone: +61 404 569 346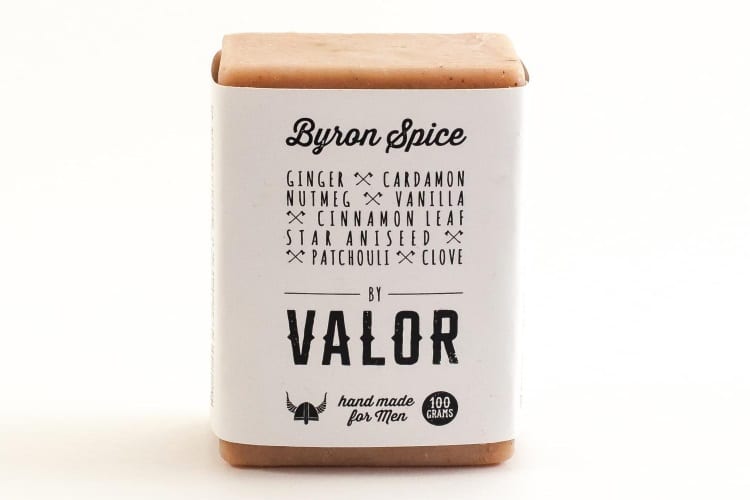 23. Valor
Just because you're grooming it doesn't mean you have to leave your manhood outside the door. Thanks to Valor, shaving and grooming remains a pleasurably masculine endeavour. Their organic shaving soaps and beard balms are second to none and impossible to miss. This is more than a top Australian grooming brand–this is full flown grooming artisanship.
Founded: 2014
24. Handsome Men's Skincare
Handpicked natural ingredients and unfettered, masculine branding make Handsome a name you can trust. This top Australian grooming company wants to nourish not just your hair, face and skin, but your soul as well. Keep it handsome, gents.
Founder: Mark Tucker, Neale Joseph
Phone: +61 417 141 042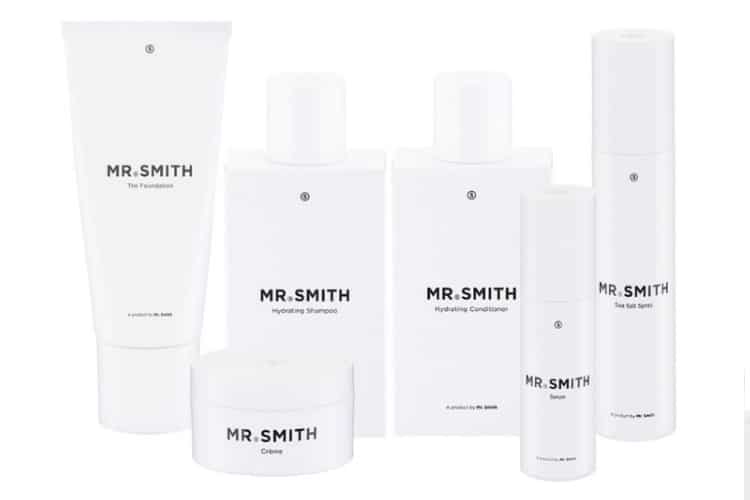 25. Mr. Smith
Give your hair the red carpet treatment by going with Mr. Smith. This top hair care brand aims for style and substance and hits the bullseye on both fronts. Their products utilise premium Australian botanicals and vital oils to keep that scalp happy, healthy and hydrated.
Founder: David Justin
Founded: 2015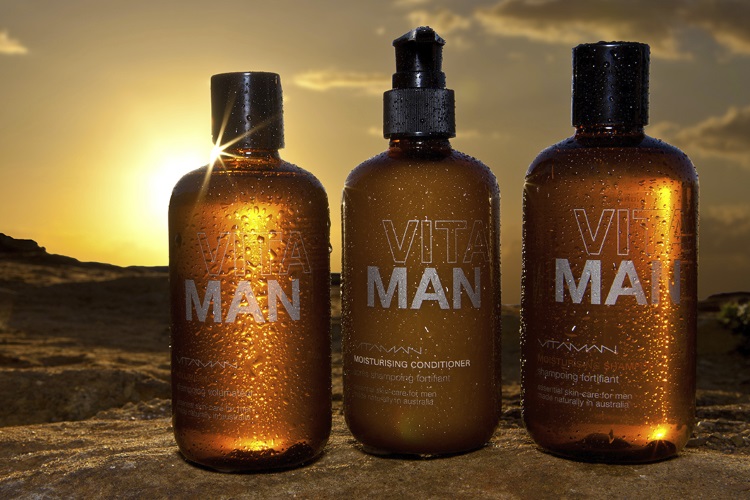 26. Vitaman
Vitaman forages its own Australian backyard to find the purest native botanicals and ingredients to include in its legendary range. Using white tea instead of water as a base, Vitaman raises the antioxidant bar, making products so natural you can almost eat them.
Founder: Clare Castles
Founded: 1997
Phone: +61 2 9725 6994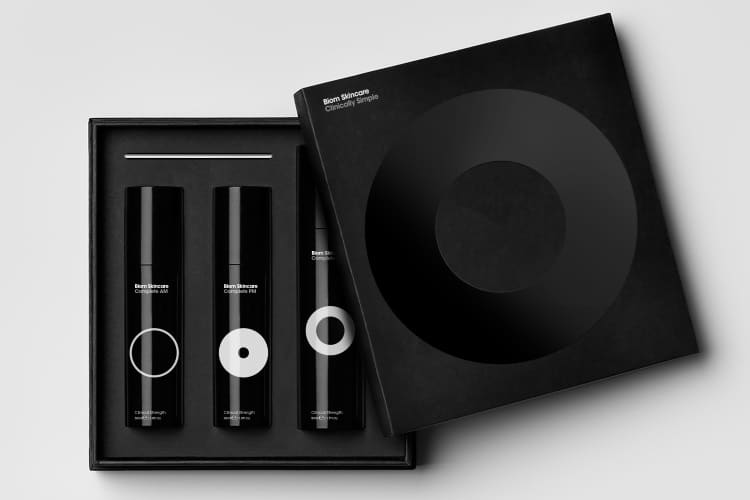 27. Biom Skincare
For over 20 years, Australia's Biom Skincare has been supplying international brands with raw ingredients and clinical skincare formulas. Now they've taken all that knowledge and experience and boiled it down to an accessible and supremely effective skincare kit. Dubbed Biom Complete, the brand's latest is supposedly the first skin care system to pack all the essential requirements into one handy resource. This one's for all the handsome hustlers on a time crunch.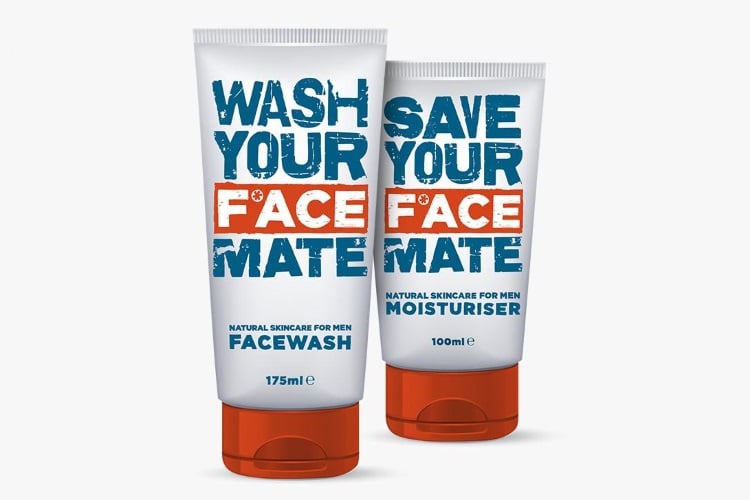 28. F*ACE Skincare for Men
Few brands capture the Aussie male vibe as perfectly as F*ACE Skincare for Men. Between the breezy marketing and the pervasive motto adorning each squeeze tube, this is one skincare brand that truly looks like it was created by your best mates. However, don't let that trick you into thinking the quality is anything short of remarkable. All natural is the Aussie way and F*ACE Skincare keeps their face washes and moisturisers free of "nasties" like sulphates and parabens. Save your face, mate!
On the lookout for the best grooming and skincare products? Be sure to check out our list of the 11 Best Skincare Products, and our article of What Grooming Products Every Man Should Own.
This article is part of our Trimmed & Terrific Series.
You'll also like:
19 Best Grooming Blogs, Sites & Magazines
20 Best Men's Street Style Blogs
11 Best Skincare Products