Man of Many's Staff Favourites – 23 January 2021
Ante up champ, the bender is here. Just kidding, we always advocate responsible drinking, however, if you were to plan out a monster weekend getting loose, this is probably the one to do it. With the iconic (and rightfully contentious) Australia Day holiday landing on a Tuesday this year, we're anticipating the great Australian sickie will cop a flogging on Monday. Possibly even on Wednesday, Thursday and Friday, depending on how big you go. Whatever your approach, chances are you'll need some reading to keep you entertained while you slowly melt into the couch and wait for your McDonald's breakfast to be delivered. Here's what we've got for you, all wrapped up in our Staff Favourites for this week.
You'll also like:
Man of Many's Staff Favourites – 16 January 2021
Man of Many's Staff Favourites – 9 January 2021
Man of Many's Staff Favourites – 19 December 2020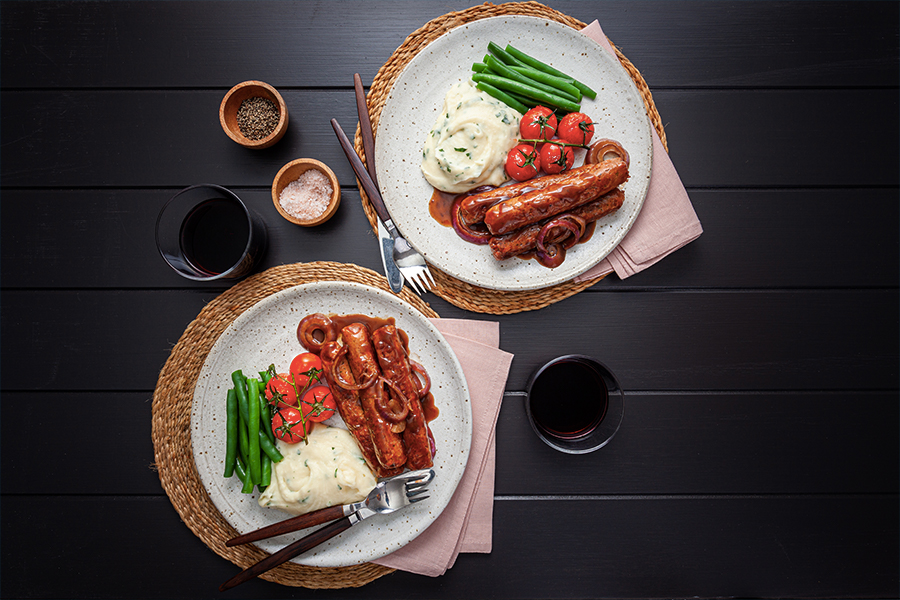 v2food Plant-Based Sausages
Nick Hall – Digital Editor
What could be more topical than a couple of snags on the barbeque? As someone who lives with and often cooks for a pescatarian, finding quality sausages that taste like the real deal but don't include red meat is a bit of a challenge. When I do find one, they're usually loaded with beans and a bunch of other miscellaneous gear that does nothing for my guts. This week, I thought I'd test out the latest innovation in plant-based treats, the v2sausage from v2foods and honestly, I am impressed.
The company behind Hungry Jack's Rebel Whopper, v2foods has absolutely nailed this one. Crafted using a mixture of soy protein, coconut oil, onion, garlic, thyme and parsley, v2sausages really do taste like gourmet bangers. Even better, they're super high protein, low-carb and low-fat, so now I can gorge myself on barbeque goods without feeling bad. You can score the new v2sausages from select Coles locations nationwide at AUD$9.00 for a pack of eight. Trust me, you might never go back to meat.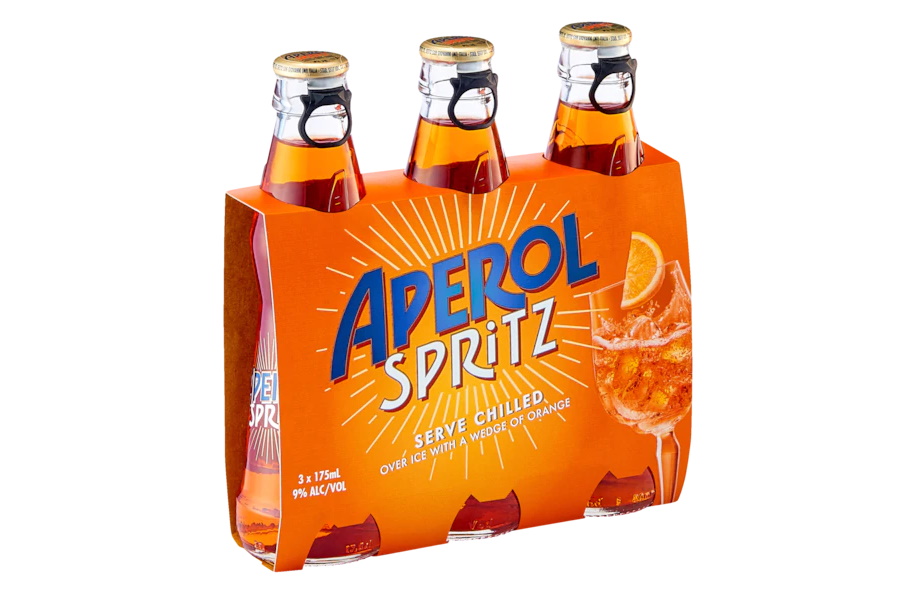 ---
Featured Video from Man of Many
---
Aperol Spritz Ready to Serve Cocktails
Scott Purcell – Co-Founder
F*cking up your Aperol Spritz ratio. Is there anything worse? No one likes an Aperol that's too bitter or something too weak. Get it just right? That's where it's at. Good news is, Aperol has come out with perfectly mixed Aperol Spritz Ready to Serve cocktails. They come in a pack of three snazzy glass bottles and all you need to do is garnish with a fresh orange wedge and some ice. I had a few over the weekend on my mate's balcony and they go down a treat. To celebrate their launch Aperol is popping up at Sydney's Terrace on the Domain from Friday 15th January to Sunday 28th February. We were lucky enough to check it out last Thursday and the bar is the perfect way to end the day in the afternoon sipping cocktails watching over the Sydney City skyline.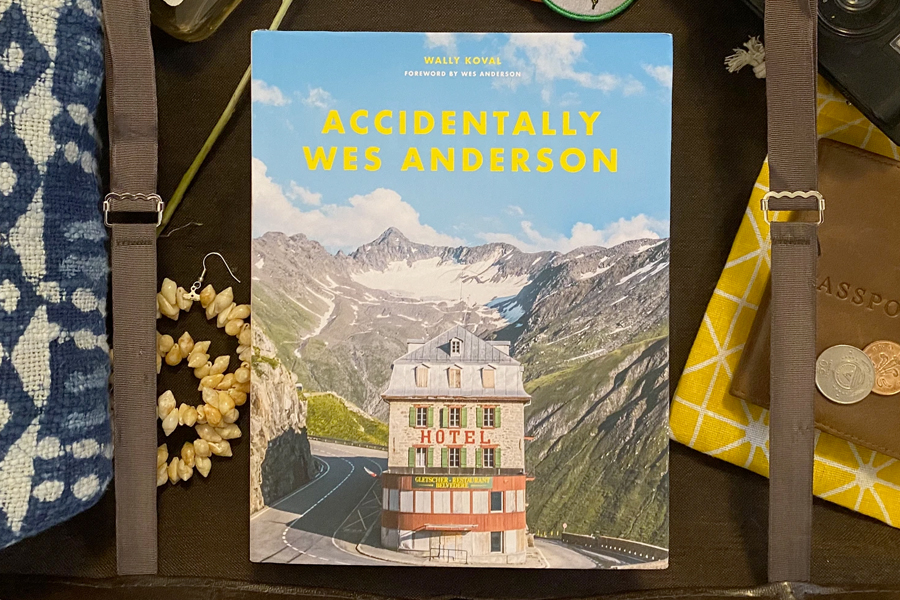 Accidentally Wes Anderson Book
Frank Arthur – Co-Founder
If you're a fan of cult film director, Wes Anderson, then Wally Koval's @accidentallywesanderson Instagram account is a must-follow on. The page is a collection of stunning Wes Anderson inspired images submitted by photographers around the world. From heritage architecture to intriguing landscapes and the strong use of visual the symmetry, @accidentallywesanderson is a collection of photography mimicking Anderson's iconic aesthetic, and now, all this content is available in hardcopy in Koval's recently published book titled Accidentally Wes Anderson.
Accidentally Wes Anderson is a 368 page hardcover featuring visually striking shots from 200 locations around the globe as well as a bit of background information about each image. Not to mention, its a New York Times Bestseller and a perfect addition to any coffee table.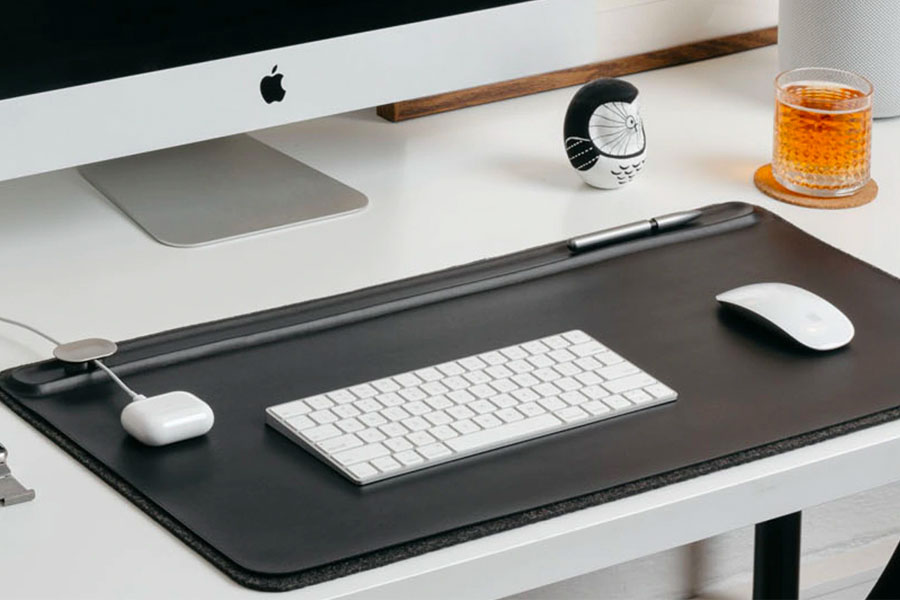 Orbitkey Desk Mat
Alex de Crespigny – Editorial & Social Coordinator
If my mum is proud of anything I've done in my life, it's my ability to keep my room clean. I'm a full-blown OCD freak when it comes to 'my safe space'. Before bed each night, every shirt is hung up in accordance with occasion and colour, every shoe put away. Despite all this, the state of my desk would still irk me to no end. If there was nothing on it, the desk looked too bare. If there's a laptop a book or two and some paper and pens… it's too cluttered. That is, until I got an Orbitkey Desk Mat.
Without sounding too much like an infomercial and ignoring my obviously traumatic level of obsessive-compulsive, I actually am super impressed with the Orbitkey Desk Mat. The leather organiser makes my typical IKEA piece of crap feel like a premium and organised workstation. Handwriting or drawing is so much nicer with a little resistance from the vegan 100 per cent PET leather and the document hideaway is actually such a great idea. Coming in at just under $100 for the large, it's made the work from home grind a lot more enjoyable and a helluva a lot classier.
Back to the infomercial: "Now I can finally sleep easy again".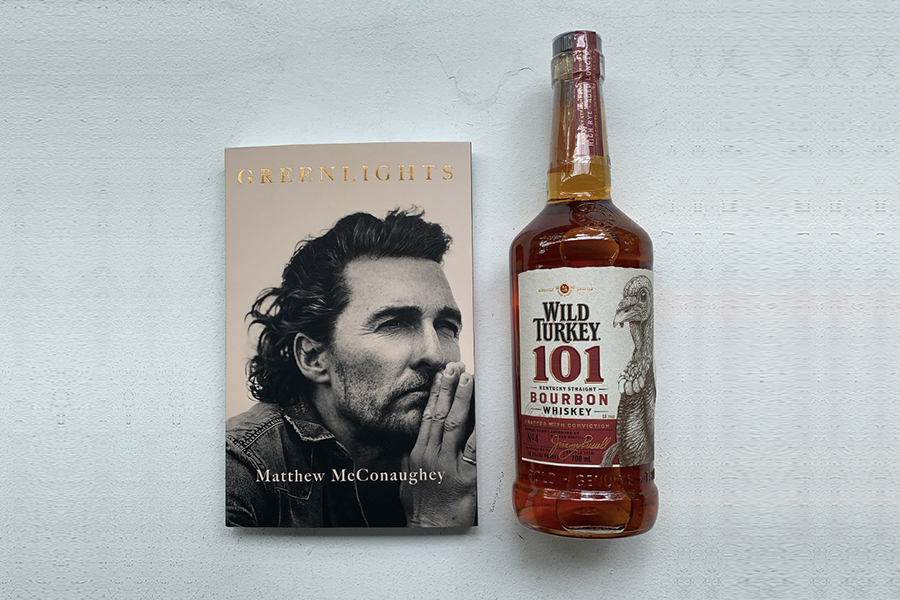 The Matthew McConaughey Mega Pack
Tim Fernandes – Sales & Partnerships Manager
We're massive fans of Wild Turkey in the Man of Many office. Whether it's their Straight Bourbon, American Honey or the fancier "Master's Keep", every glass is a tasty and enjoyable drop. We recently tried the Wild Turkey101 which comes in at 50.5% ABV, and that extra punch really pronounces the great flavours Wild Turkey are known for. Think complex spice, caramel, toffee and vanilla notes.
We're also massive fans of Matthew McConaughey, even lucky enough to Considering Seeing a Therapist? Here's How to Get a Mental Health Plan last year on Skype. His latest book "Green Lights" has been getting all sorts of accolades as a fantastic memoir, making it to #1 on the New York Times Best Seller list. During the recent Christmas holidays, one colleague loved the book so much they read it in a day. Go buy the book and bottle of Wild Turkey this weekend!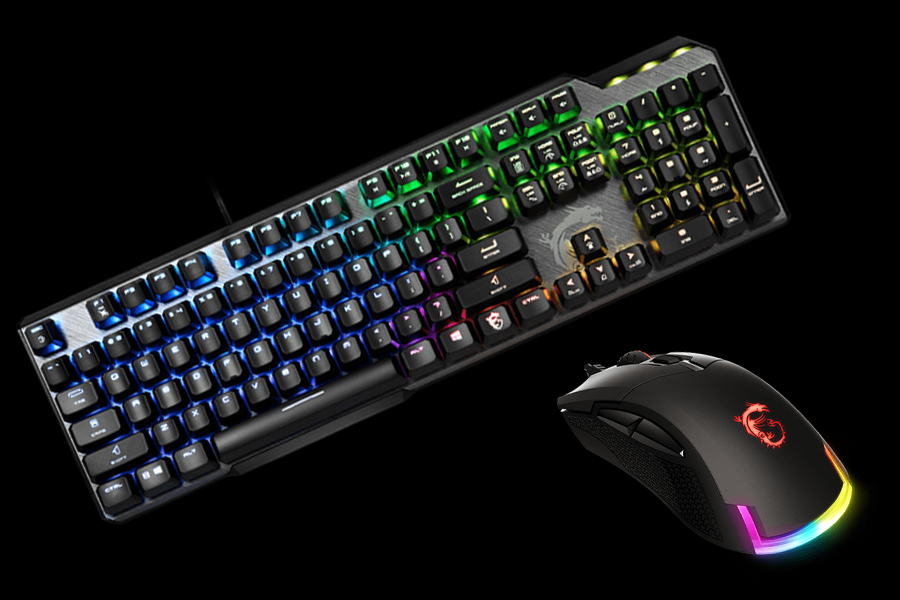 New MSI GM50 and GK50 Peripherals
Ben McKimm – Staff Writer
While I'm not a 'gamer' by any standards, I can appreciate gaming technology and innovation when I see it. The new MSI Vigor GK50 Elite keyboard and GM50 mouse, fulfil all the criteria of quality gaming peripherals at a reasonable price. Whether you're a hardcore gamer or casual, you'll appreciate the mechanical switches that provide some of the most satisfying clicking sounds I've experienced through a mechanical board. The ergonomic high-low keycap design will reduce strain and pain of hands and wrists for longer sessions.
Both the keyboard and the mouse feature stunning RGB lights, and on the keyboard they're under each and every key. Unlike many peripherals I've tried, you can fully customise the effects through the 'Dragon Centre' software to suit your preference. I chose the 'Blue' Kailh keys which are tailored for gamers that are looking for precise movement with a lighter key pressure. The Clutch GM50 mouse is accurate thanks to its PMW-3330 optical gaming sensor and is very comfortable to use. My work from home setup is now perfectly accommodated.
The Night Stalker
Geena Valos – Account Manager
What could be better than a crime documentary that will definitely make you feel safe, let you leave your door unlocked, the window wide open, and most importantly let you sleep peacefully at night? One that doesn't. The Night Stalker is one of the most terrifying and tortuous serial killers in American History. It is unmasked in four episodes disclosing the horrific details of the attacks, murders and so much more. This had me binging in one night and staying up the rest of the time.
You'll also like:
Man of Many's Staff Favourites – 16 January 2021
Man of Many's Staff Favourites – 9 January 2021
Man of Many's Staff Favourites – 19 December 2020
---
Featured Video from Man of Many