If you've been hoping to migrate away from fossil fuels—a prime driver behind climate change—now is the time. As solar becomes more accessible and economical, switching energy sources has never been easier. With just a few solar panels on rooftops or balconies, one can harness clean and free solar power whenever the sun shines. Adventurous souls can even outfit their recreational vehicles with solar panels, giving you a reliable power source on the go.
For a name you can trust in these times of change, look no further than the energy storage brand BLUETTI. At the heart of their backup power solutions are Lithium Iron Phosphate batteries, an inherently stable and non-combustible alternative to lead-acid batteries. Lithium Iron Phosphate batteries also last up to 10 times longer than their lead-acid counterparts and remain free from outgassing, fumes, and leaks as they deliver up to 3,500 cycles and minimal maintenance costs.
What's more, BLUETTI's rechargeable home batteries and power stations are uniquely made to seamlessly integrate solar charging from the brand's own folding panels and the folding panels of other brands as well. A standout illustration of this approach is embodied by the AC300+B300 system, which is renowned for its versatility and efficiency. Let's take a closer look.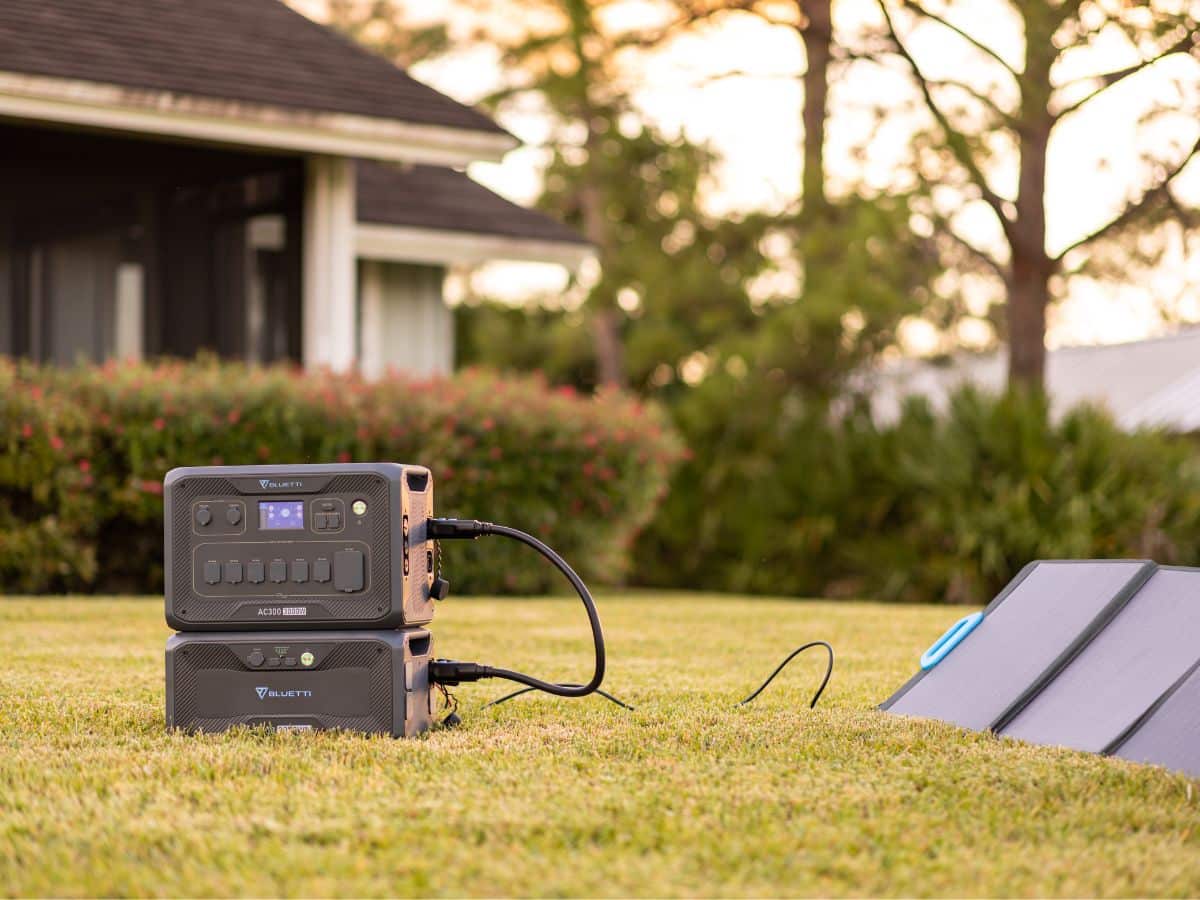 The BLUETTI AC300+B300 System
BLUETTI's AC300+B300 system has garnered widespread acclaim for its ability to facilitate power outage preparedness and promote a greener lifestyle. The system serves as a responsive UPS, instantly supplying 3,000W power to essential appliances within a mere 20 milliseconds of a grid failure. This swift response safeguards vital data and sustains daily routines without interruption.
Among the AC300's many standout features is its modular structure, which accommodates up to four B300 batteries. This unique flexibility translates to a capacity range of 3,072Wh all the way up to a whopping 12,288Wh, allowing users to tailor backup systems in accordance with their specific needs. And if you have solar arrays, a personalised battery configuration can store surplus solar energy for nighttime use or in case of emergencies.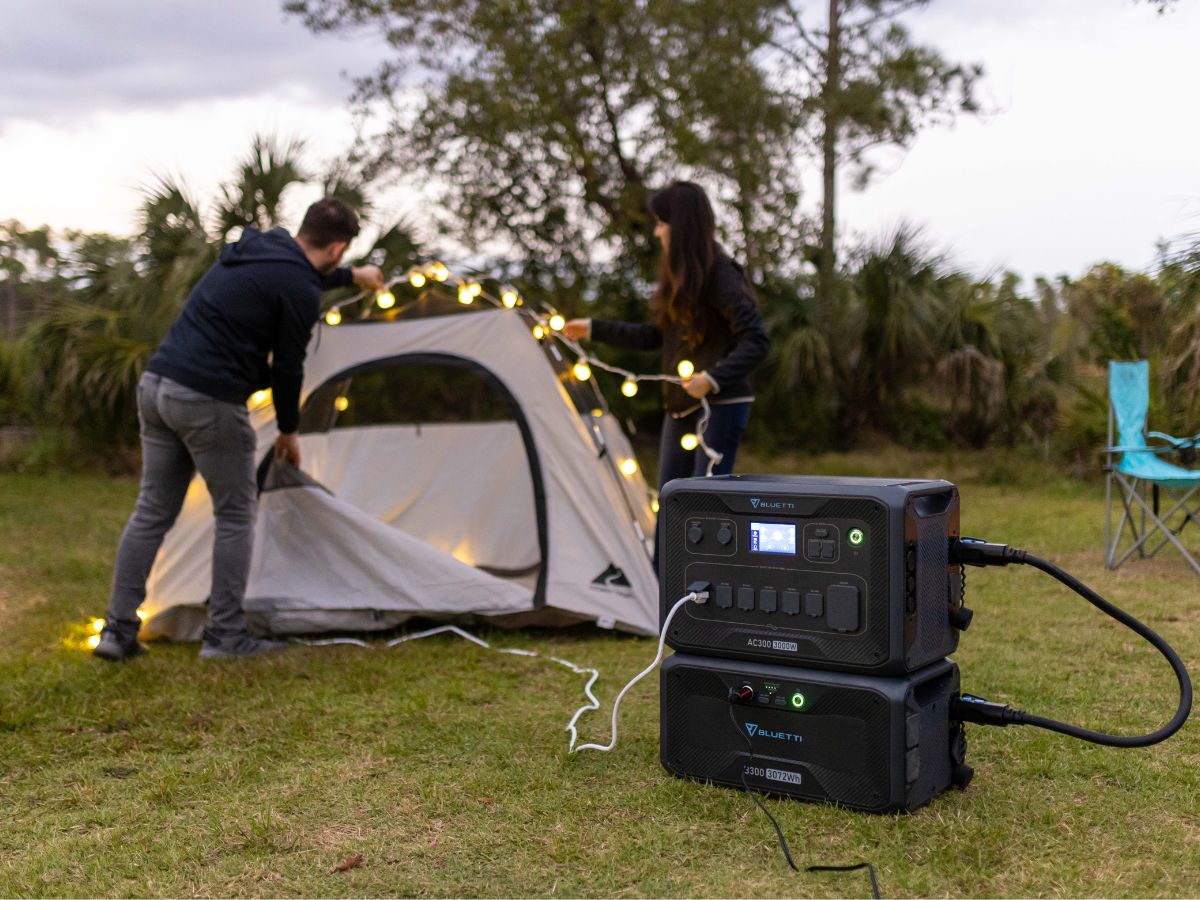 With an ability to harness solar energy at a max rate of 2,400W during daylight hours, the AC300+B300 system can reach efficient power levels in just 1.8 to 2.3 hours. Even at the baseline capacity of 3,072Wh (remember, this system is expandable up to 12,288Wh), it can support a full spectrum of appliances. For example, it can run an 800W refrigerator for 3 hours, a 1,500W heater for 1.7 hours, and an 8,000 BTU AC unit for 3-5 hours.
The mobility and modular nature of the AC300+B300 system—coupled with efficient solar charging—also make it a reliable source of off-grid power during activities such as RVing, on-site work, and barn living. It can even power a 1,800W electric vehicle to extend the vehicle's range by another 16.5 miles. This is your gateway to energy independence, which is especially true if you've already installed a solar array on the rooftop of your home or vehicle.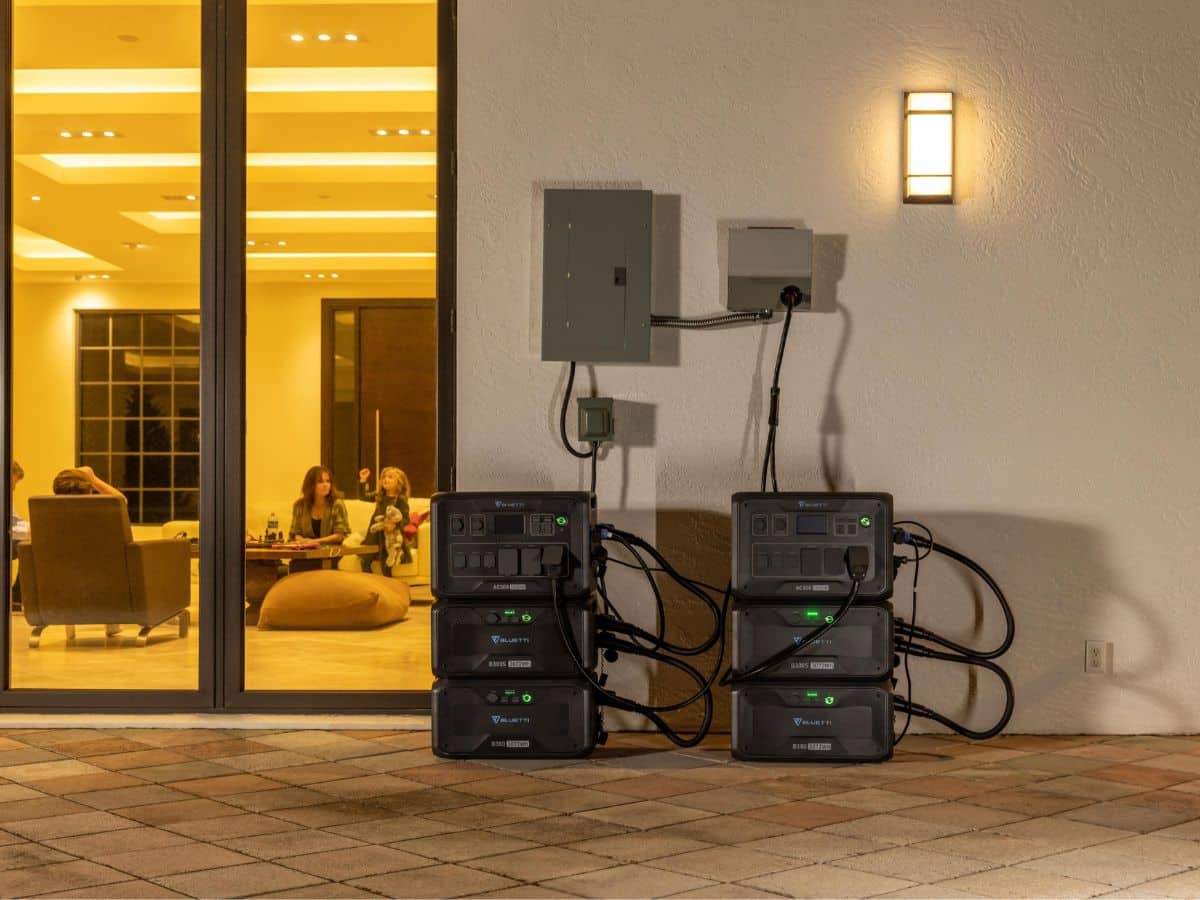 Cleaner and longer-lasting backup power already comes as good news, but here's some even better news. For a limited time, BLUETTI has reduced the price of the AC300+B300 system from USD$3,299 down to USD$2,599. If the combo is paired with the brand's own folding panels—such as two or three pieces of PV200 solar panels—you can save USD$500 directly and potentially more down the road, easily offsetting the initial purchase price. The price of BLUETTI's B300 battery and their D050S DC charge enhancer has also been reduced.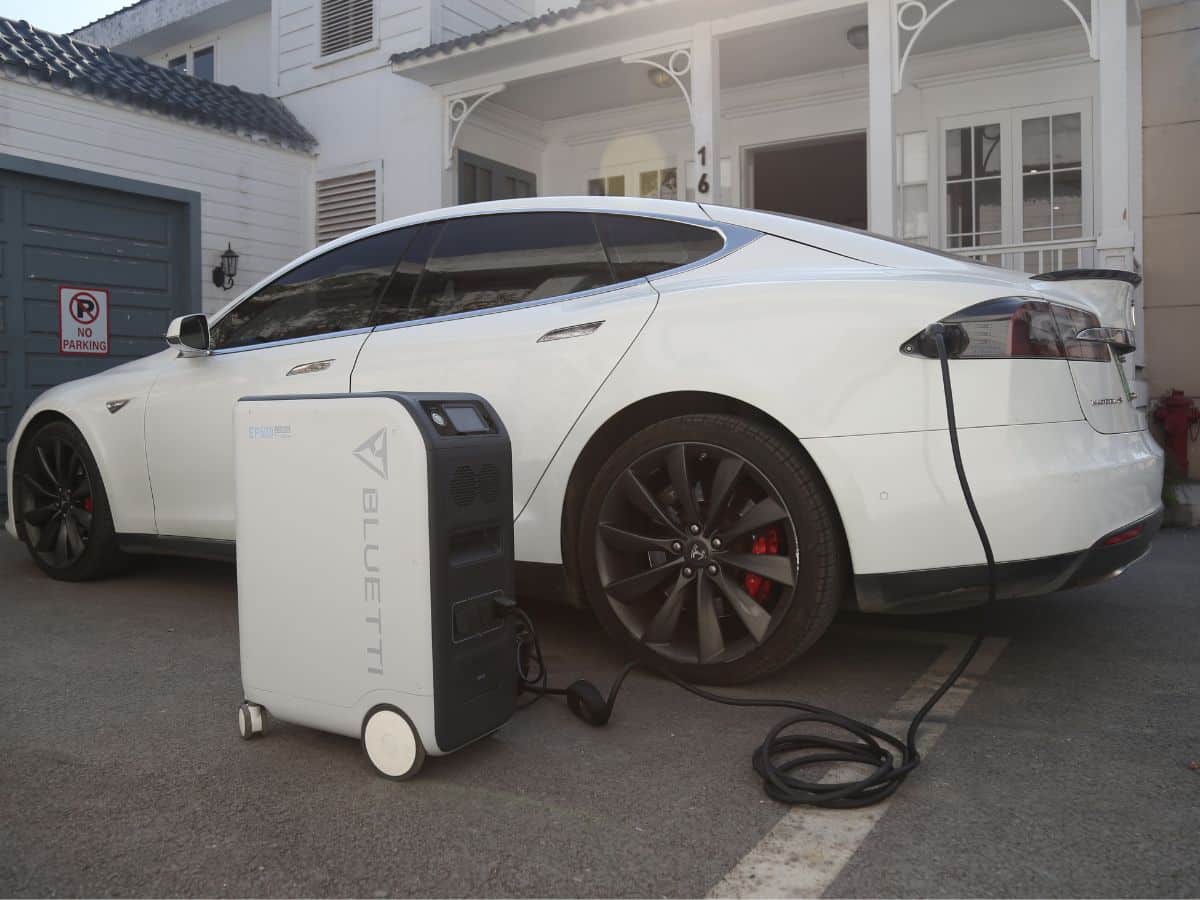 A Solution for Smaller Households
For smaller households, BLUETTI presents another modern energy solution. It goes by the name of EP500 and delivers an all-in-one power station with a 2,000W inverter and a fixed capacity of 5,100Wh (enough to power most household appliances). Bundle it with three PV200 solar panels and you'll get USD$450 off the MSRP of USD$5,346. In return, you get a seamless power supply during blackouts and a greener one at that, with responsive UPS functionality and 1,200W solar charging.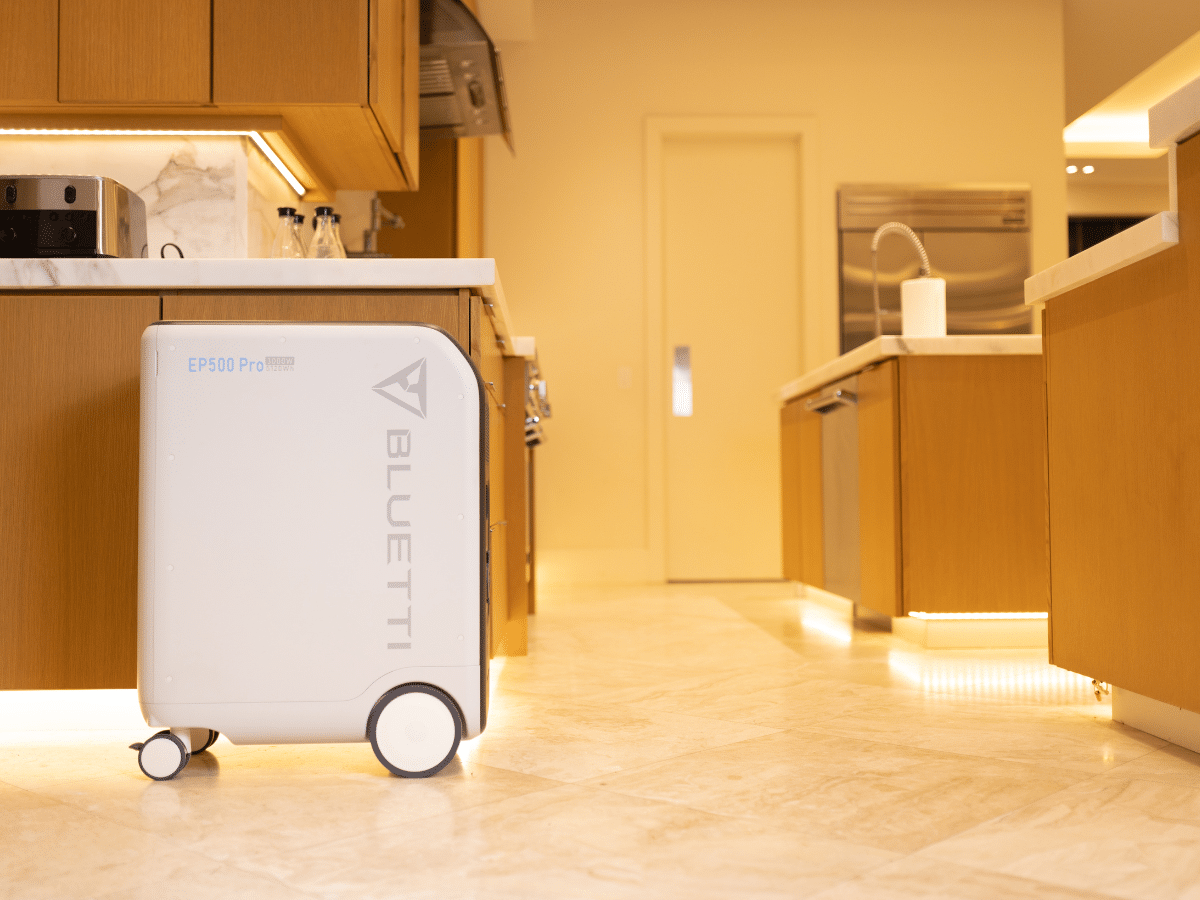 One Power Station to Rule Them All
For the best and greenest solution, BLUETTI presents the EP500PRO Solar Power Station. Shipped with a 5100Wh LiFePO4 battery pack and a 3000W-rated pure sine wave AC inverter, it delivers enough backup power to run your entire house for up to two days in the case of a blackout. Thanks to a built-in dual-core microcomputer, meanwhile, the system can upgrade firmware through your Internet connection so as to remain at the cutting edge of performance. Additional features include 15 outlet sources, remote app control, and more. Pair it with up to 1200W MPPT solar input and you get rapid recharges without depleting the onboard battery.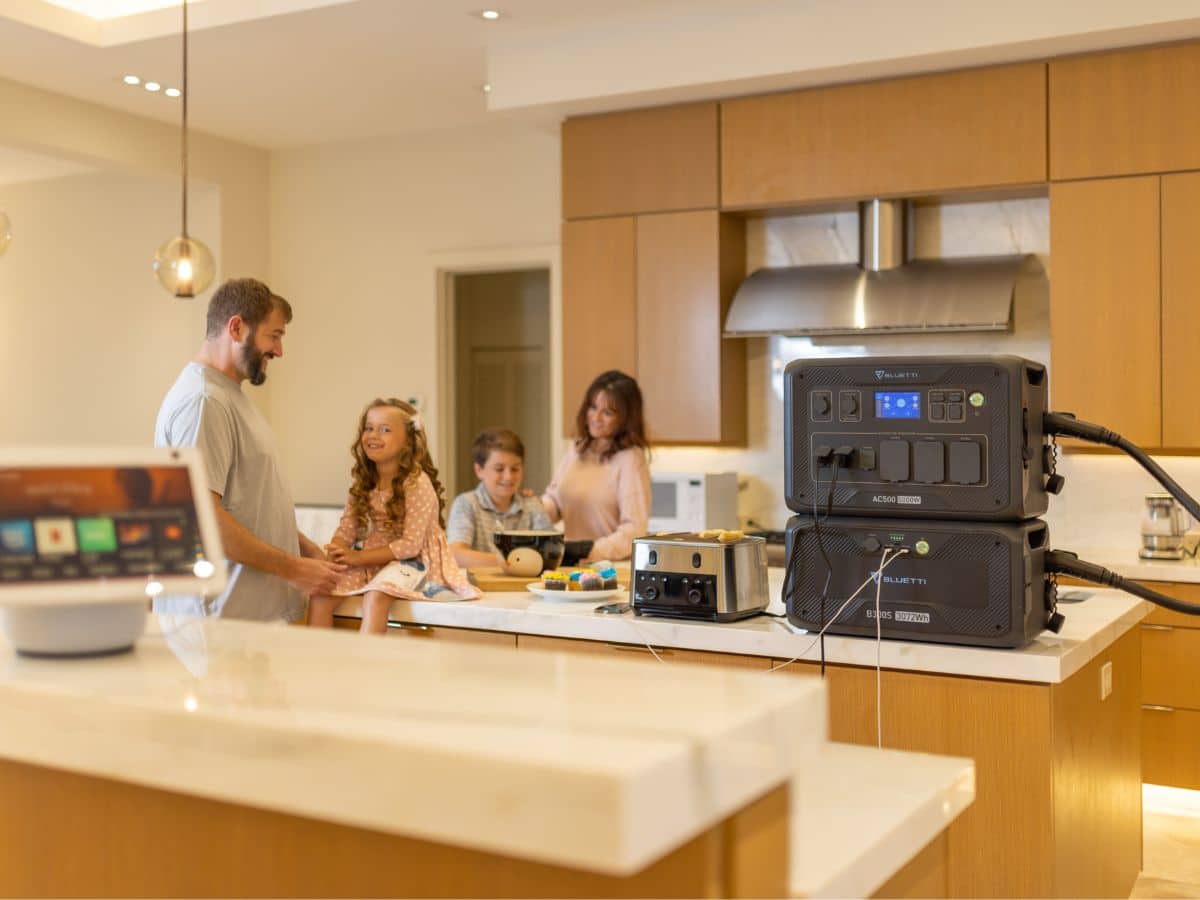 Embrace the Change
With brands like BLUETTI leading the charge (pun intended), we can enjoy the things we love even as we transition toward a cleaner future. Systems such as the AC300+B300 are paving the way for reliable energy storage and backup power by utilising modern solutions such as solar panels and Lithium Iron Phosphate batteries. Embrace the change and save money in the process by taking advantage of the brand's current discounts, which isn't to mention the reduced energy costs over time. This is the way.