23 Best Cycling Clothing and Apparel Brands
More than a sport, hobby, or mode of transportation, cycling is a full-blown lifestyle. Enter the best cycling apparel brands and kits, each one going big on fashion and function alike. Using steadfast, moisture-wicking materials, many of these cycling clothing brands won't just keep you dry while you cruise the local mountains, but they'll ensure you look the part in the process.
Of course, just like it is in any other sphere, not all cycling apparel is created the same. To help guarantee you have only the best cycling brands in your arsenal of gear and attire, we're listing off the cream of the crop. From the coolest cycling jerseys to the safest headgear, these brands have you covered and then some.
RELATED: These are the best fitness trackers to keep yourself in check.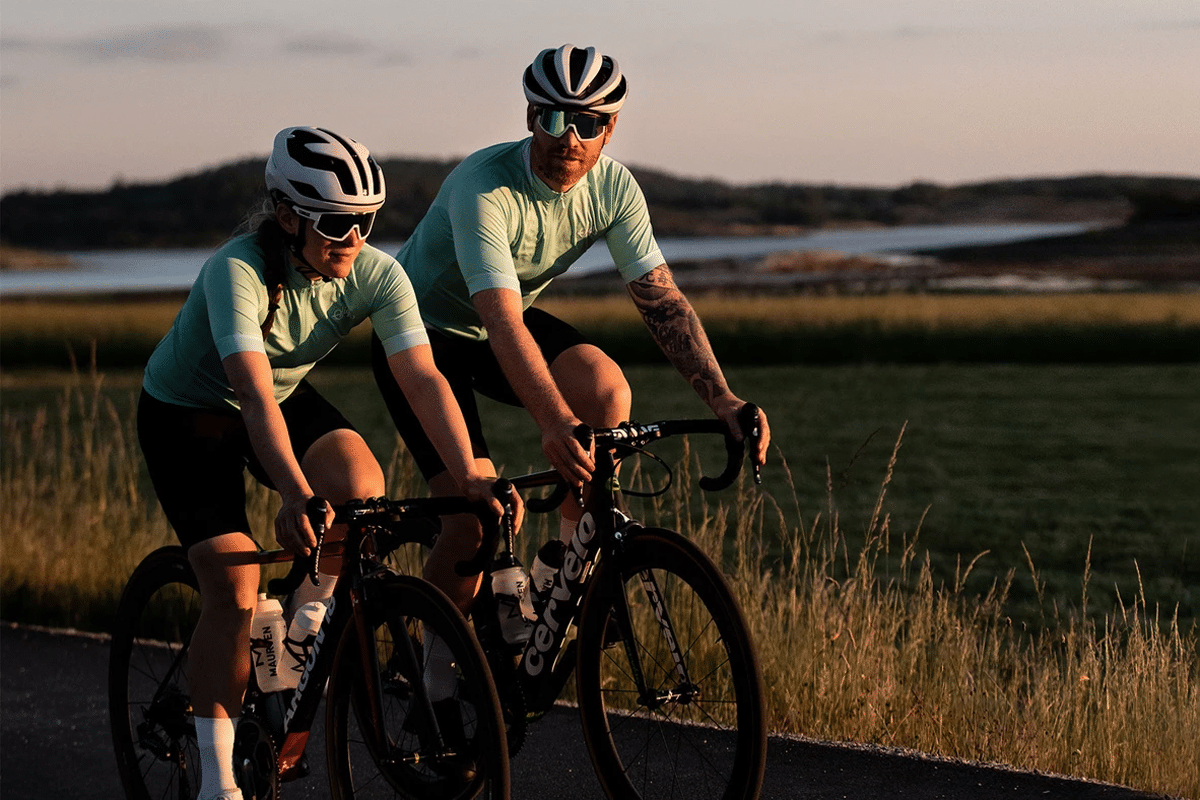 1. Sigr
Born in northern Sweden, best cycling clothing brand Sigr has forged a reputation for gear capable of tackling the region's epic nature and commendable values. Best of all, the brand's bib shorts, jackets, and jerseys are highly functional and produced with sustainability in mind. The unisex cycling apparel has been tested against the harshest of conditions, with Sigr's own mixed cycling team taking part in races and rides throughout Scandinavia, many of which run longer than Tour de France. With different tiers of construction offering premium products for riders of all levels, Sigr has crafted a highly functional future for cycling.
Year Founded: 2017
Country: Designed and produced in Sweden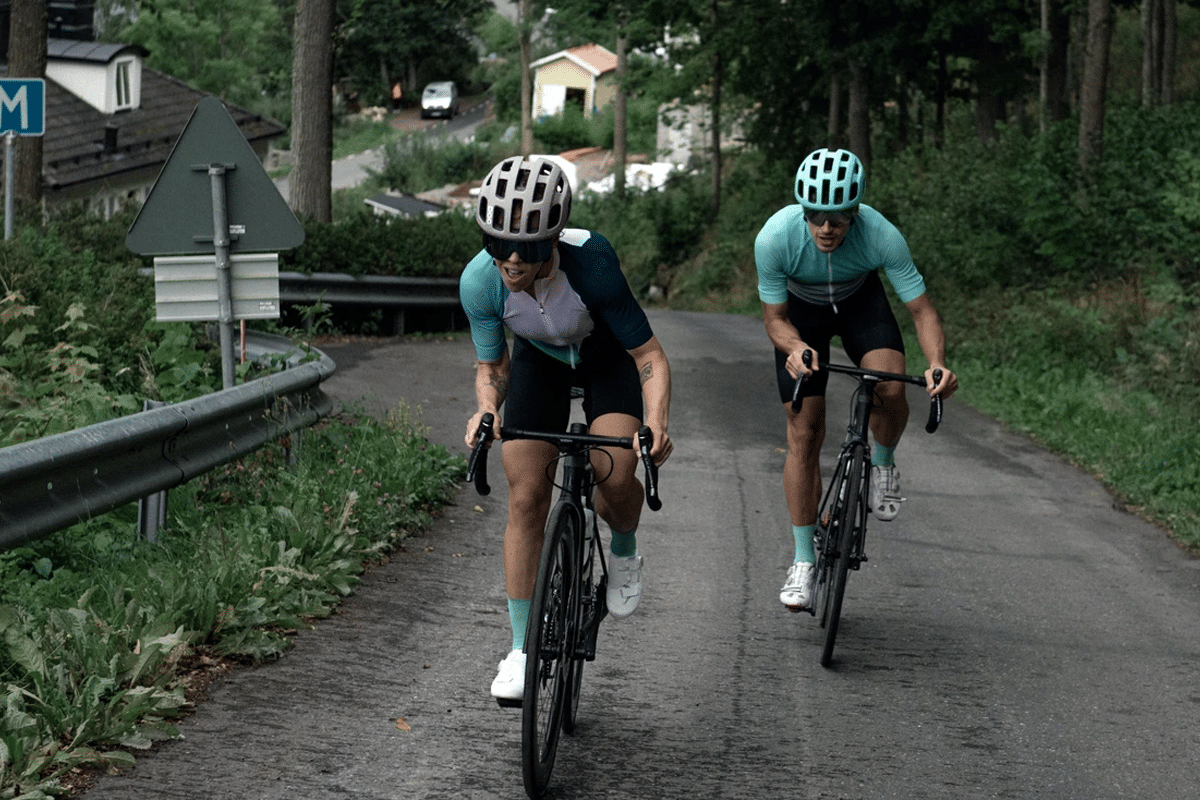 2. POC
If only the coolest cycling accessories and attire will suffice, look no further than POC. Since 2005, the Swedish brand has been churning out classic apparel and protective gear with an emphasis on the competitive cycling arena. Every piece in their range thereby emanates with scientific precision. To further ensure that only the maximum level of quality and safety gets through, the award-winning brand develops many of its products in partnership with Olympic athletes. The result is some of the best cycling apparel activewear from one of the biggest and best names in the game.
Year Founded: 2005
Country: Sweden
---
Featured Video from Man of Many
---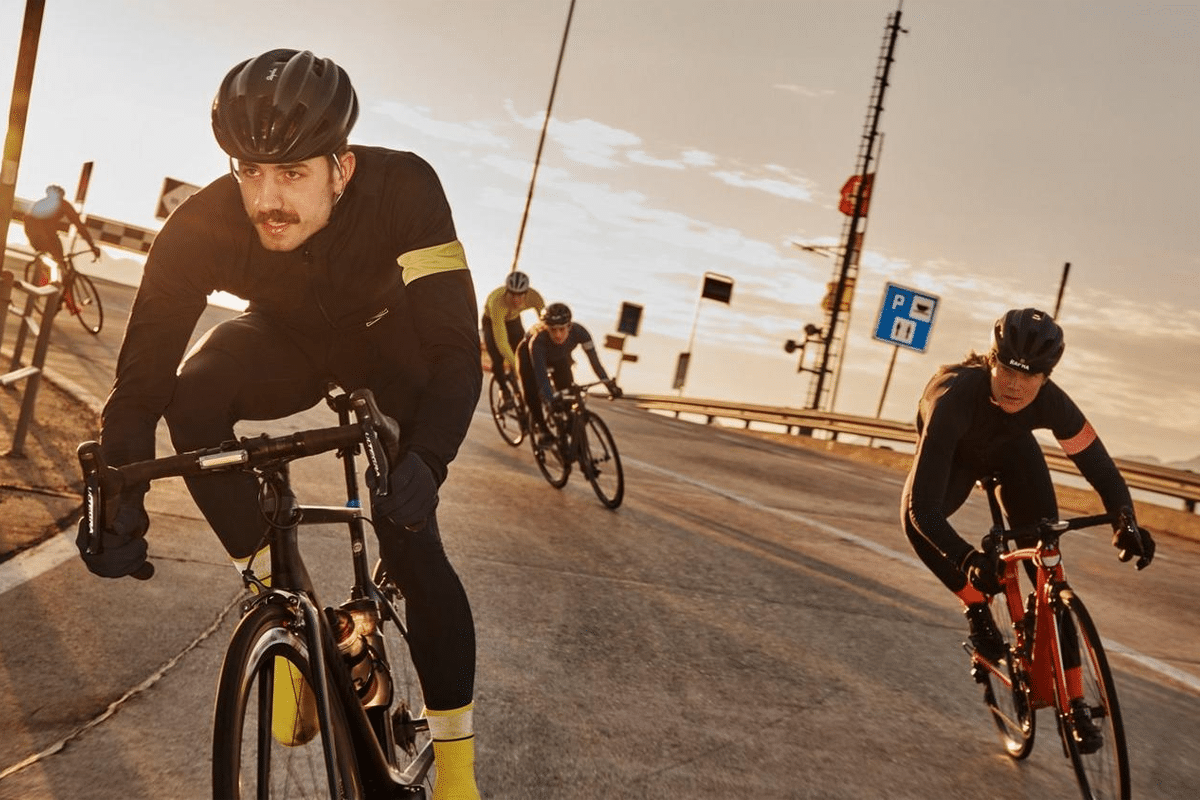 3. Rapha
What started in 2004 as a month-long exhibition in a London brewery has grown into one of the world's best cycling clothing brands. Suffice to say, Rapha founder Simon Mottram's passion for sport emanates from every spare stitch. Furthermore, the brand's reach extends well beyond the product sphere to embrace the cycling lifestyle in all its various forms. Check out the online shop or visit a local clubhouse to become not just a customer, but part of the community. Or you can just scope the striking gear, apparel, and accessories – totally up to you. Whatever you land on, expect top-tier quality the whole way through.
Year Founded: 2004
Country: England
4. Pas Normal Studios
Based in Copenhagen, Pas Normal Studios distinguishes itself by way of high-performance fabrics and minimalist Scandinavian designs. Each piece is handmade in Italy and made to withstand the harshest Northern European climate. In other words, this top cycling clothing brand is definitely built to last. Give it your worst.
Year Founded: 2015
Country: Denmark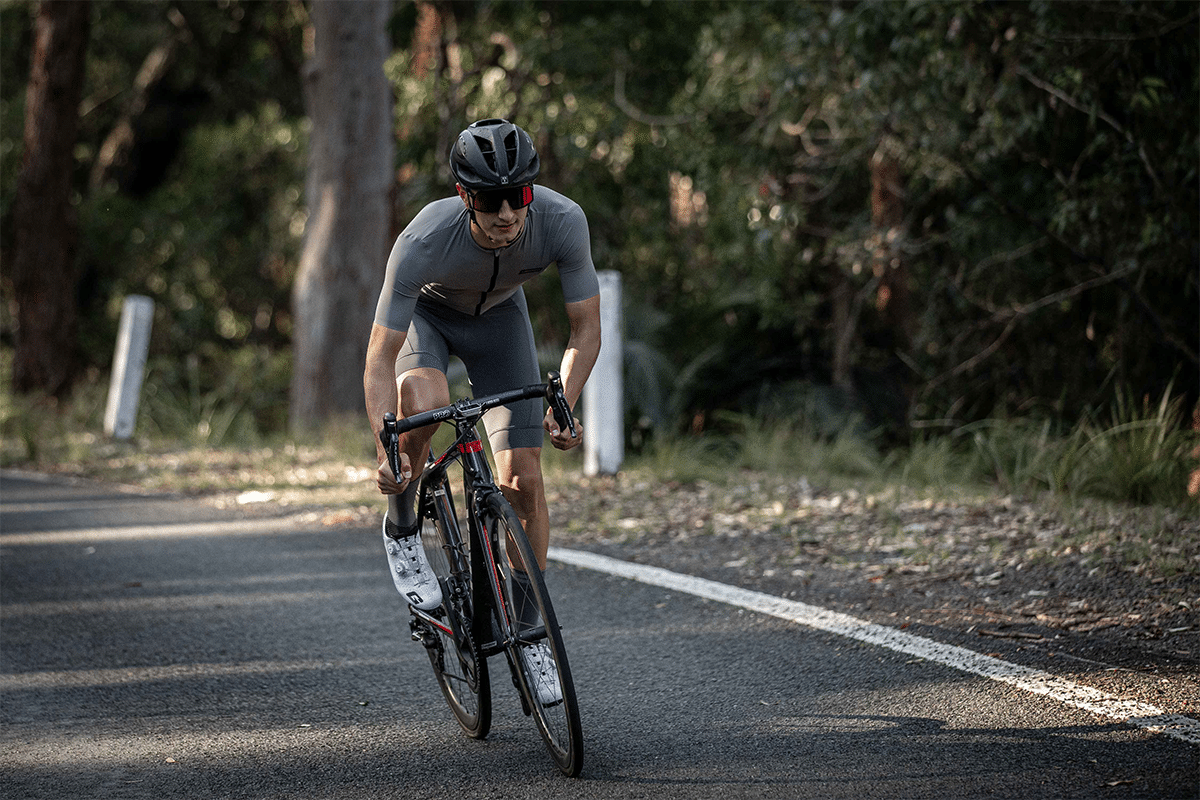 5. Soomom
Born, designed, and tested on Sydney's Northern Beaches, Soomom was designed to push cycling apparel to the perfect union of innovation, comfort, and style. Using materials and chamois pads sourced from the top Italian producers there is a focus on ensuring extreme comfort no matter how long you spend on the saddle. Built for Australia's tough conditions with timeless style and designs you'll be wearing forever. The devil is always in the detail with Soomom products as everything a rider need has been thought of. Their customer service is special, offering standard express shipping, free returns, free exchange, and a crash replacement guarantee too.
Year Founded: 2020
Country: Australia, Sydney (Northern beaches)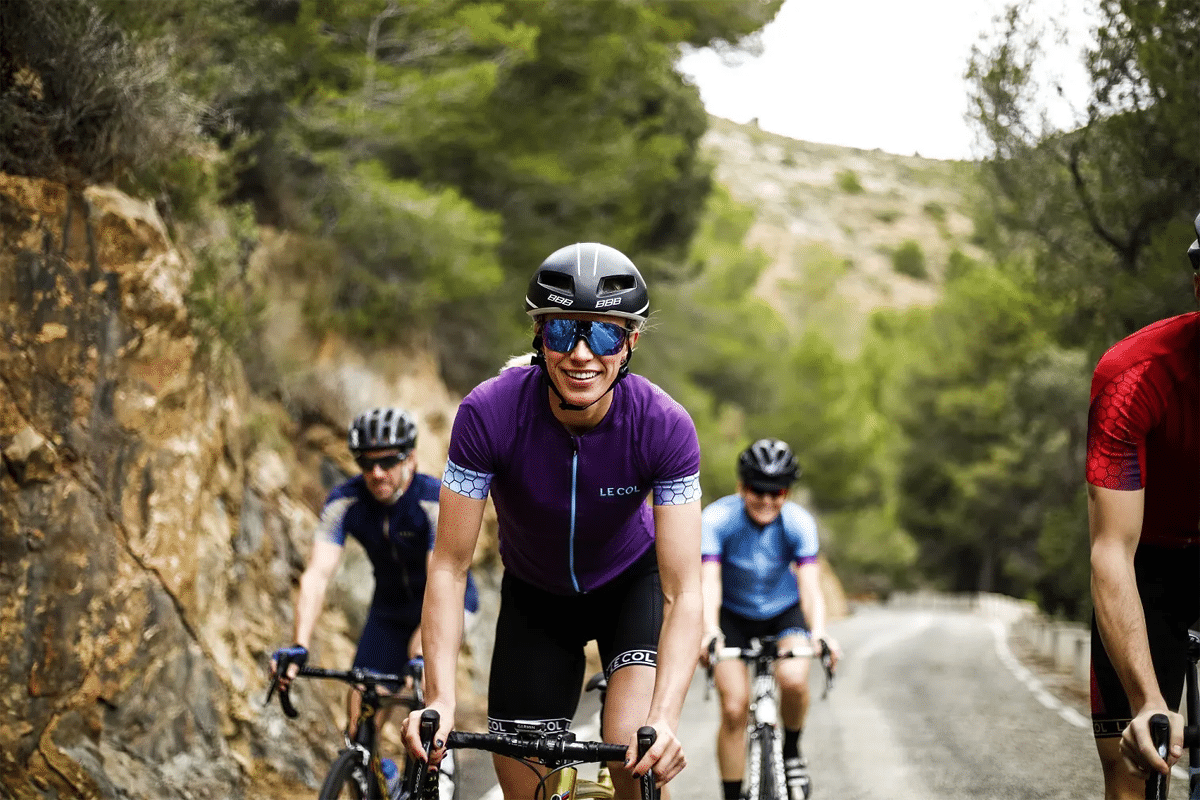 6. Le Col
Le Col was born from a pro riders personal drive to create the best performance cycling apparel. Founder, former GB cyclist Yanto Barker remains central to the development of Le Col kit. Putting his professional insight and hours of testing into every fine detail, it's Yanto's cycling expertise and pursuit of performance perfection that gives Le Col the leading edge.
Founder: Yanto Barker
Country: Italy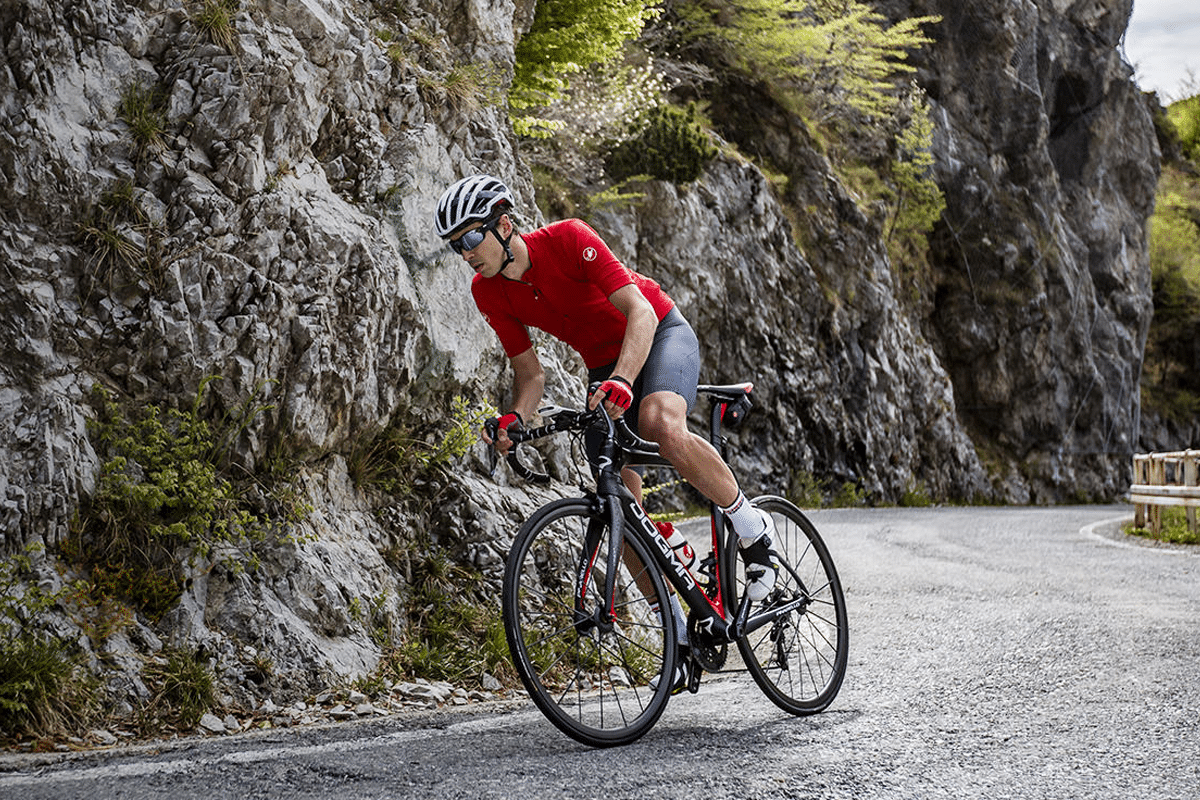 7. Castelli Cycling
Italy's Castelli has been equipping professional cyclists with optimised apparel since 1876, giving the brand a bona fide leg up on the competition. Among their many claims to fame is the invention of the skinsuit, as well as the sublimated jersey. To this day, Castelli's designs, materials and bold colourways are second to none. If you want to wear what the pros are wearing, this top cycling brand is calling your name.
Year Founded: 1876
Country: Italy
8. Café du Cycliste
French premium cycling apparel brand Café du Cycliste creates high-performance gear that is equally stylish. Using the foundations of traditional french design, Montague M-E1 is the World's First Full-Size Foldable E-bike range of men's and women's apparel is uniquely chic. Each jersey is built from the ground up, all the way from form to fabric to all the final details to create one of the best cycling jerseys on the market.
Year Founded: 2012
Country: Nice, Alpes Maritimes
Mercedes-Benz and N+ Just Dropped the Ultimate eBike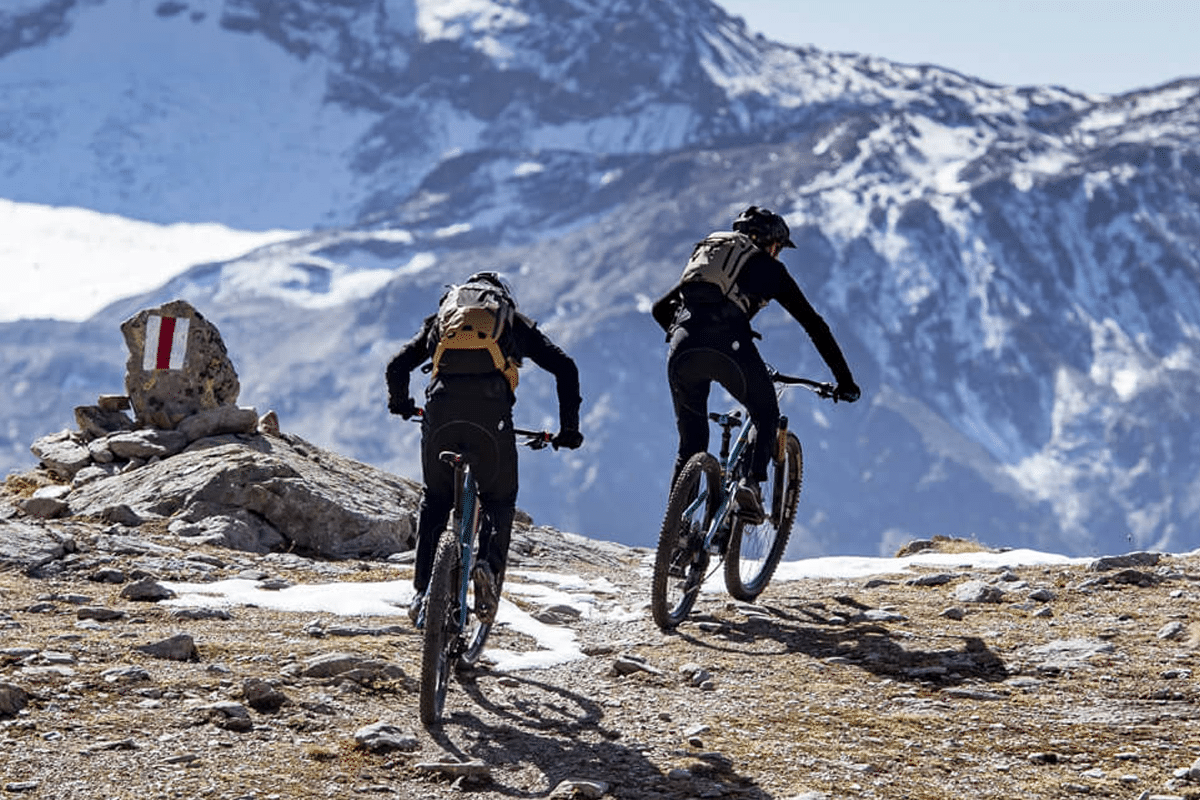 9. ASSOS of Switzerland
Long before the moisture-wicking, lightweight fabric craze of today, ASSOS was experimenting with riding gear and apparel, creating the first Lycra cycling shorts as early as 1976. It's over forty years later and the top cycling brand is still innovating with diligence and passion, and still dressing casual enthusiasts and Olympic athletes alike.
Year Founded: 1976
Country: Switzerland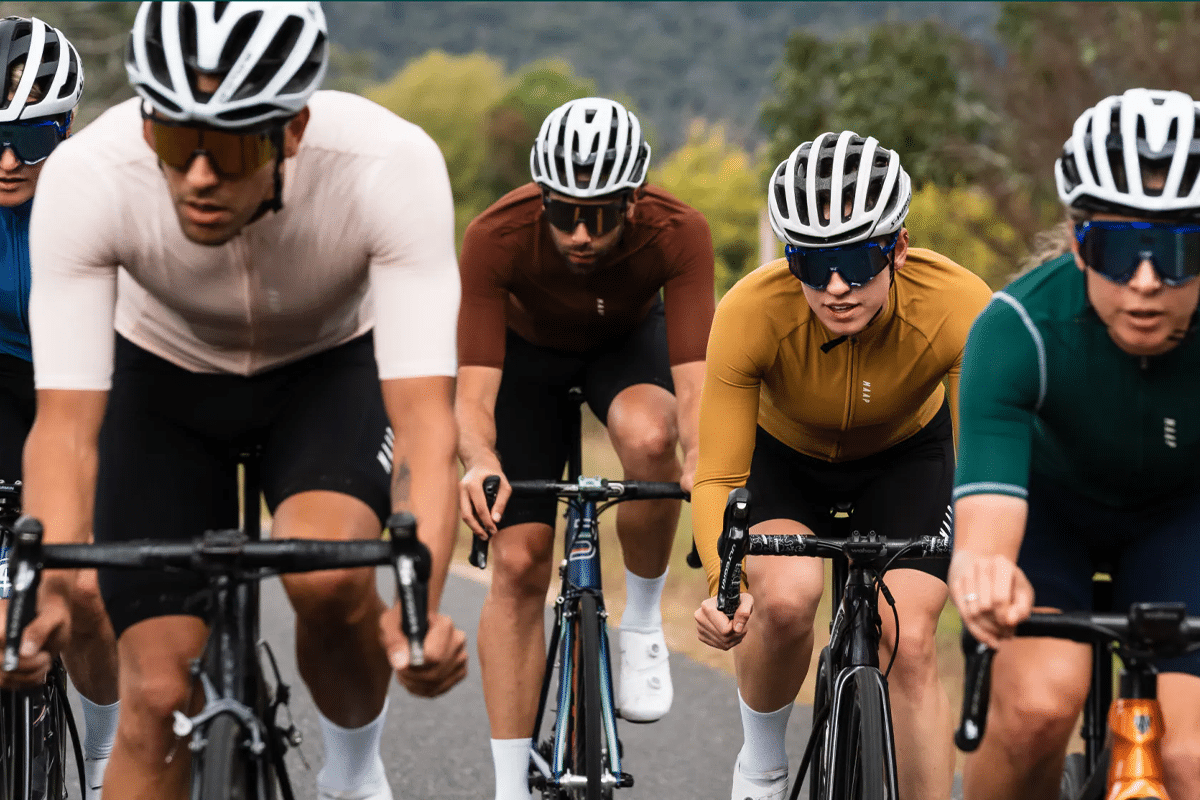 10. MAAP
Another one of the top cycling clothing brands that do Australia proud, MAAP touts distinctive, eye-catching style and a logo too big to miss (or ignore). Additionally, their apparel feels as great as it looks, thanks to the use of cutting edge fabrics. Meanwhile, their customer service is second to none, including a program that will take 40% off your replacement kit if you can prove that the one you owned was unexpectedly damaged after a biking mishap. Indeed, a little extra TLC can go a long way.
Founder: Jarrad Smith, Ollie Cousins
Year Founded: 2014
Country: Australia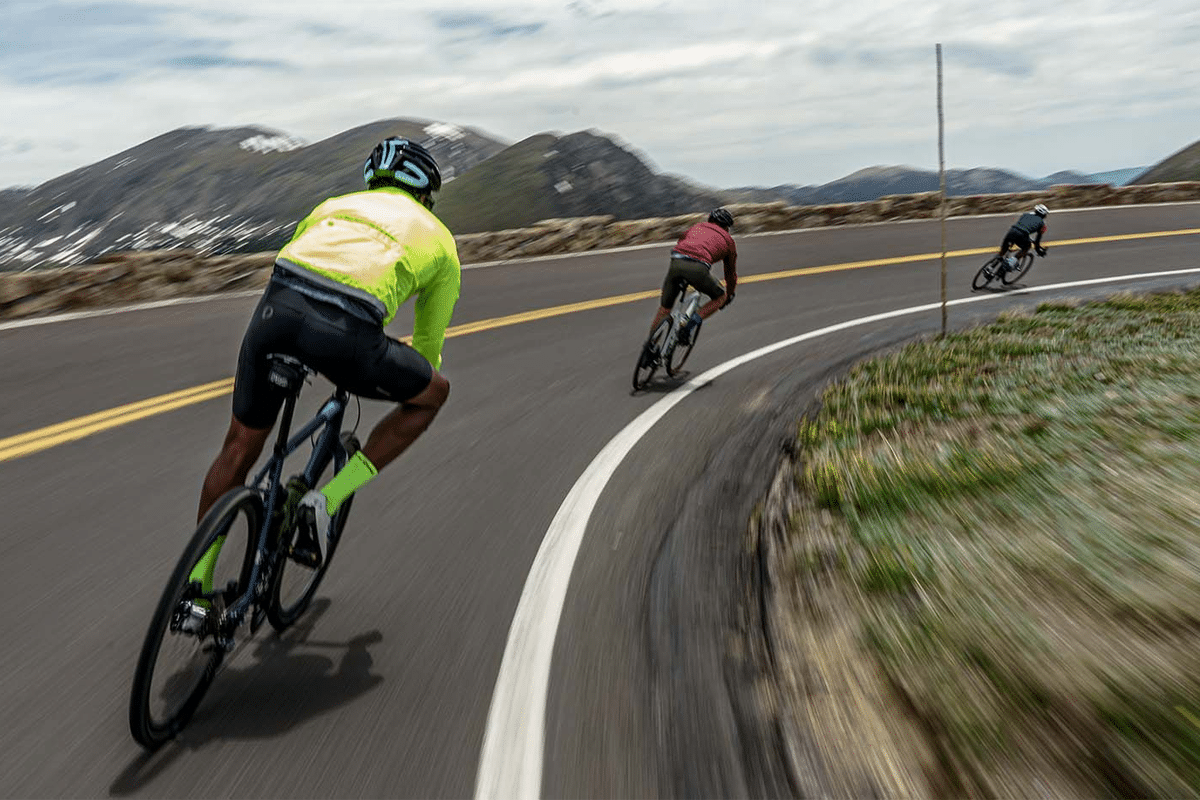 11. Pearl Izumi
In 1964, a man by the name of Hiro Kinji raced for the Japanese national team at the Asian Cycling Championships, where he won the special jersey. It was made in Italy and 100% nylon and was unlike anything he'd ever seen before. Later that year, Kinji created his first kit based on that made in Italy design. He used only the best materials he could find. And over the next five decades, this obsessive approach led to innovation after innovation. Building the brand Pearl Izumi as we know it today. Some of the best cycling clothing on the market.
Year Founded: 1964
Country: Hiro Kinji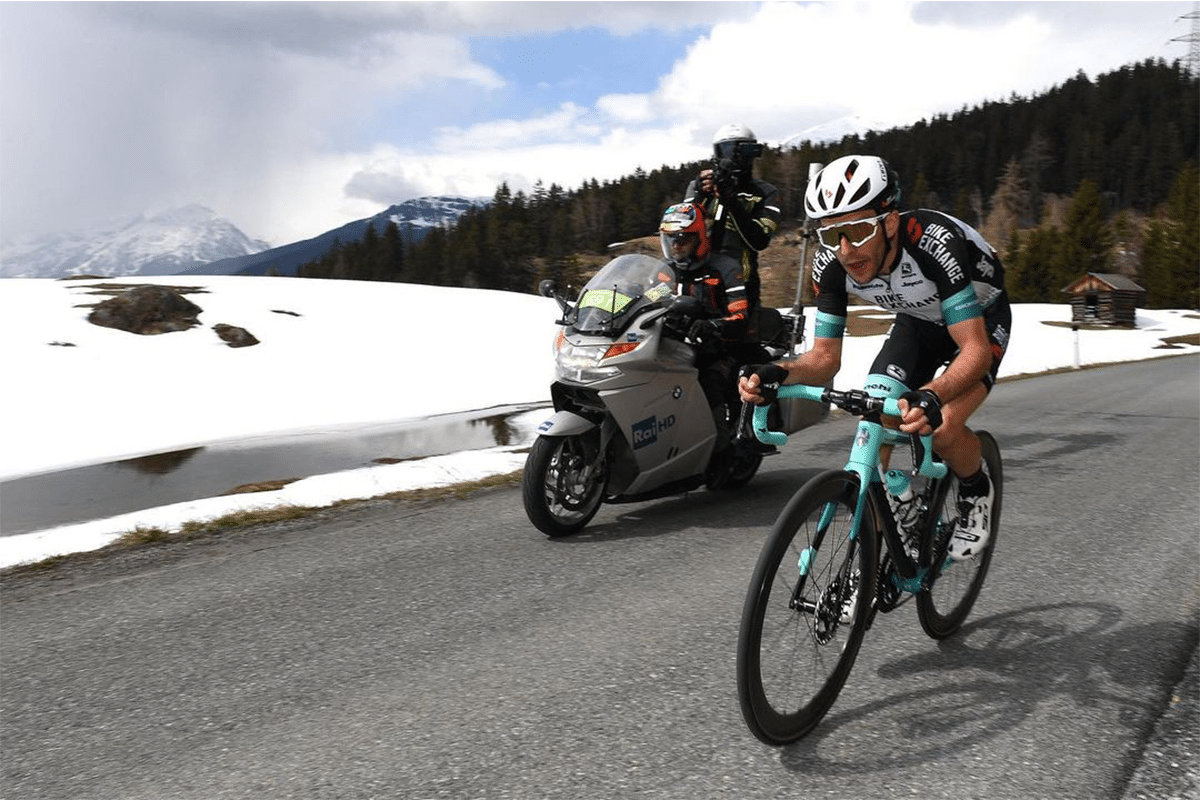 12. Giro
Giro was founded more than 30 years ago by a man named Jim Gentes. Jim was a bloke who had an obsession for design and answering unmet needs. Taking matters into his own hands, he created his own products steadfastly committed to serving enthusiast riders by making some of the best cycling apparel on the market. Giro understands that riding is more than just a hobby or a fad, it's the best part of a great life and your equipment deserves attention to the smallest of details.
Founder: Jim Gentes
Year Founded: 1985
Country: United States, California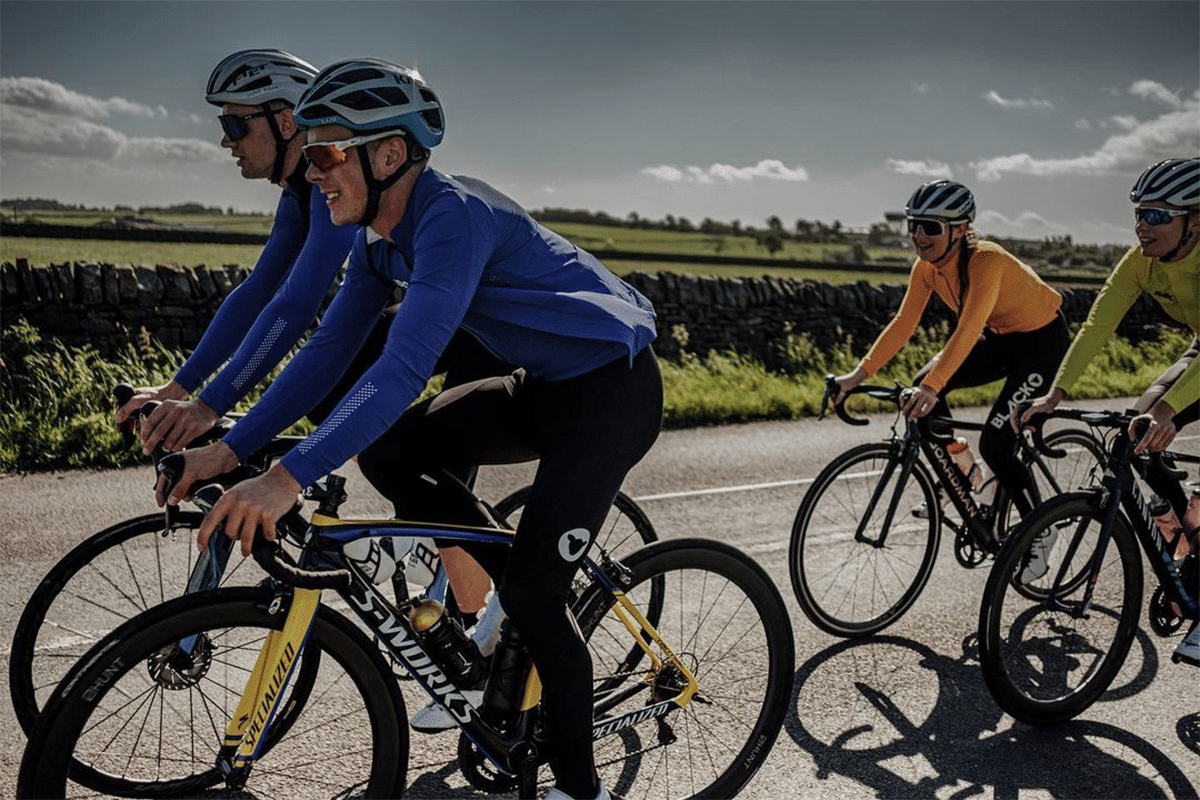 13. Black Sheep Cycling
True to its name, Black Sheep Cycling aims for only the utmost level of aesthetic distinction, while simultaneously offering plenty of comfort and performance. The company was founded in 2014 with the sole objective of being different from the other guys, thereby providing customers with an alternative to the standard fare. Just one look at their stunning line up of awesome cycling kits will you tell you right away: mission accomplished. Here's hoping no one crashes their bike while turning to check out your attire.
Year Founded: 2014
Country: Australia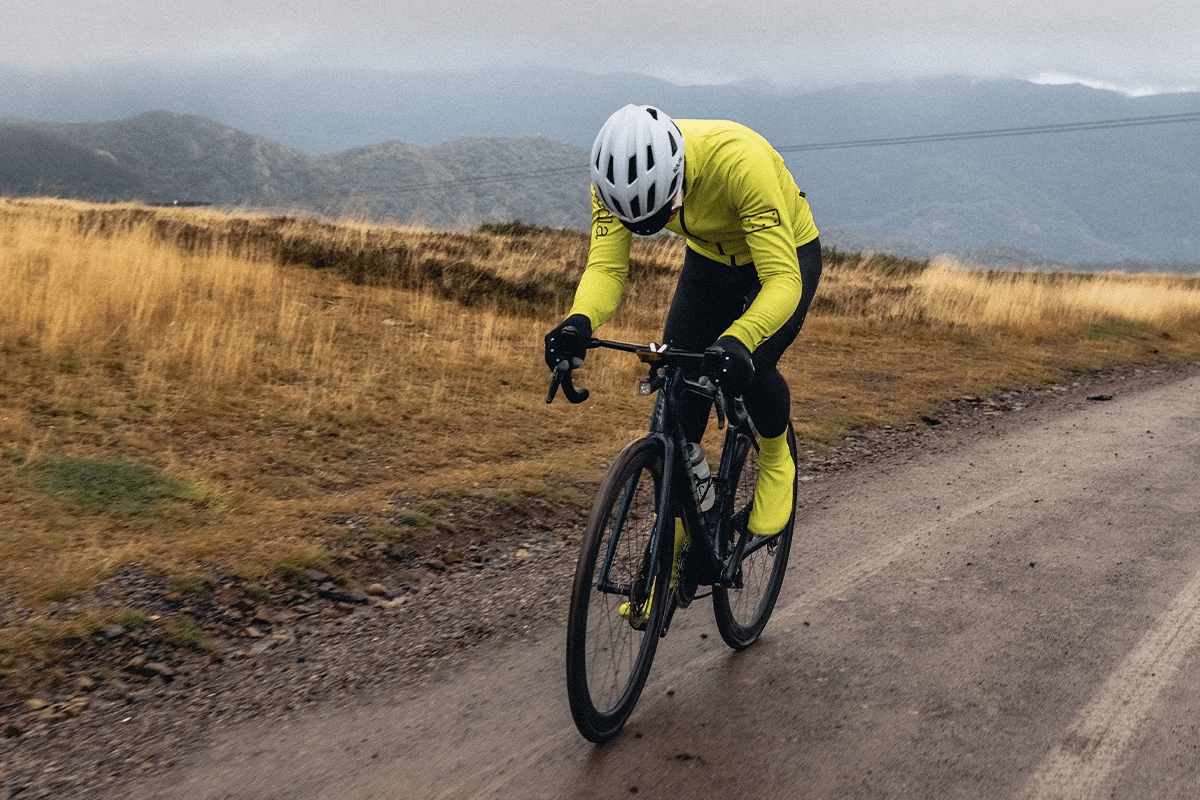 14. Pedla
The Pedla might be one of the best cycling clothing brands on the planet. Dedicated to quality and style in equal measure, the brand develops its fabrics in collaboration with innovative Swiss and Italian designers, utilising eco-friendly, 3D-printed endurance materials in a number of its products. And while one might think the brand moniker was derived as an anagram for "pedal", Pedla is actually the diehard cyclist founder's name – go figure. All the other hardcore cyclists out there need not look further.
Year Founded: 2014
Country: Australia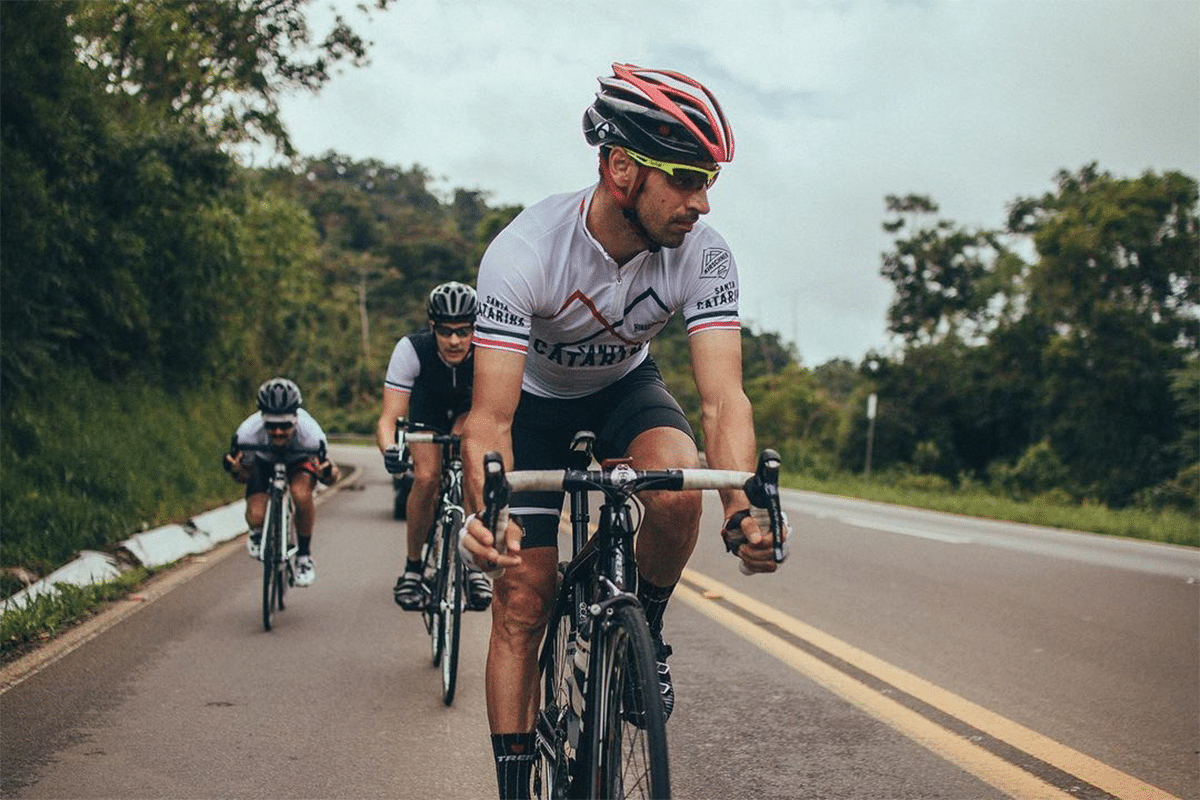 15. Kirschner Brasil Cycling Apparel
Infusing European cycling heritage with some discernibly Latin flair, Kirschner Brasil cuts straight to the heart of form and function. All the clothing is made in Brasil and frequently named after local destinations. Ideally, South America will one day embrace cycling the way it embraces dancing or futbol. Getting things off on the right foot (or pedal) is this top cycling brand, which delivers lightweight materials, unfettered designs and perfect fits.
Year Founded: 2012
Country: Brazil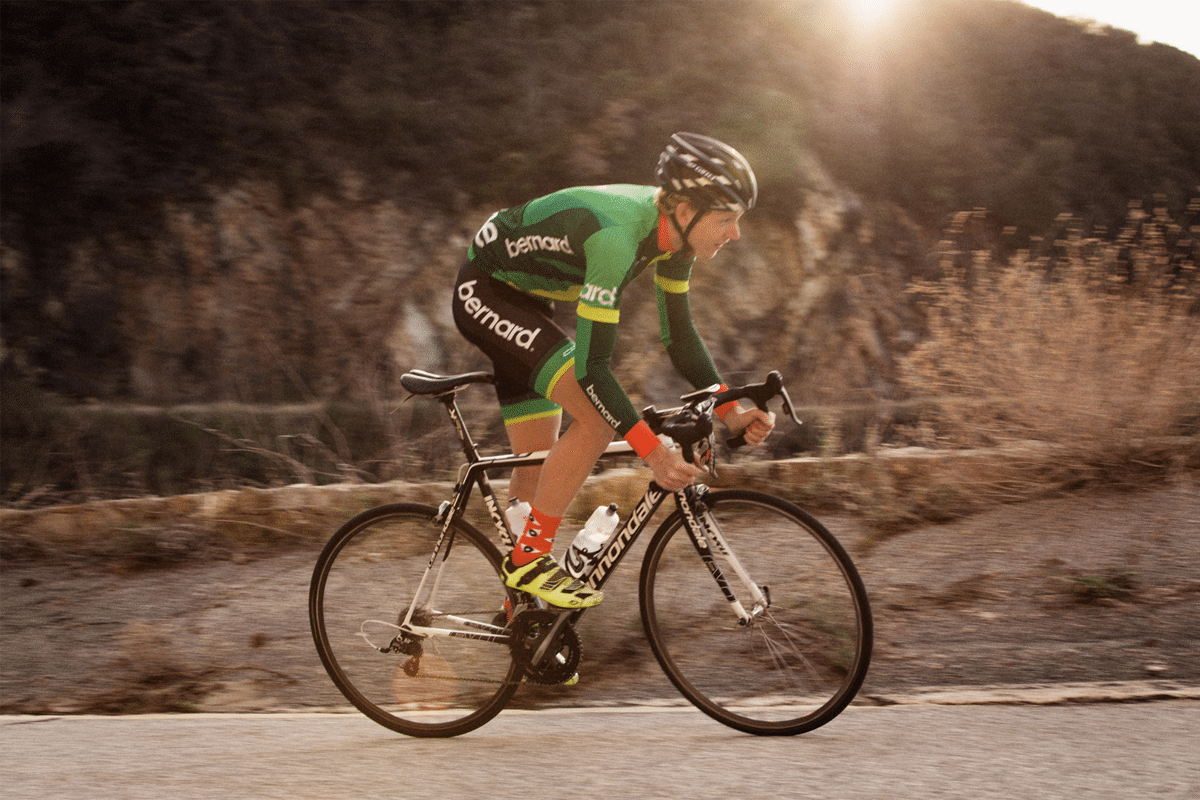 16. bernard
His name is Bernard, he loves cycling and he offers stunning, limited edition and best cycling apparel out of an accessible online storefront. Each kit employs nothing but the best materials like D-4 ETI Chamois, wind channel fabric, high gauge lyrca and lightweight mesh. Customers go crazy over the designs and performances alike. As a result, demand is pretty much always sky high. Get the newest additions before they're gone.
Country: USA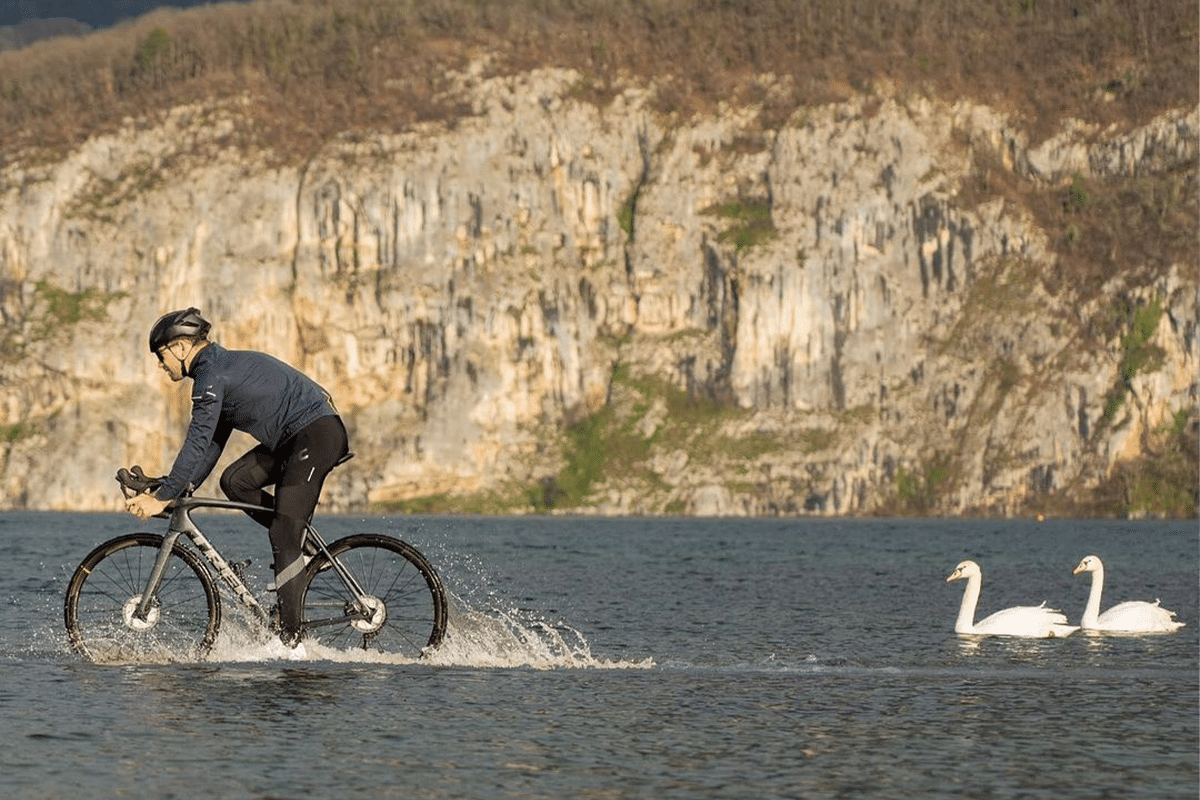 17. Mavic Cycling
With origins dating all the way back to 1889, it's safe to say that top sportswear brand Mavic knows what it's doing when it comes to cycling apparel. As such, their high-performance gear is awash with innovation, breathability, bold colour and supreme comfort. Throw on one of their legendary rainproof kits and go literally anywhere.
Year Founded: 1889
Country: France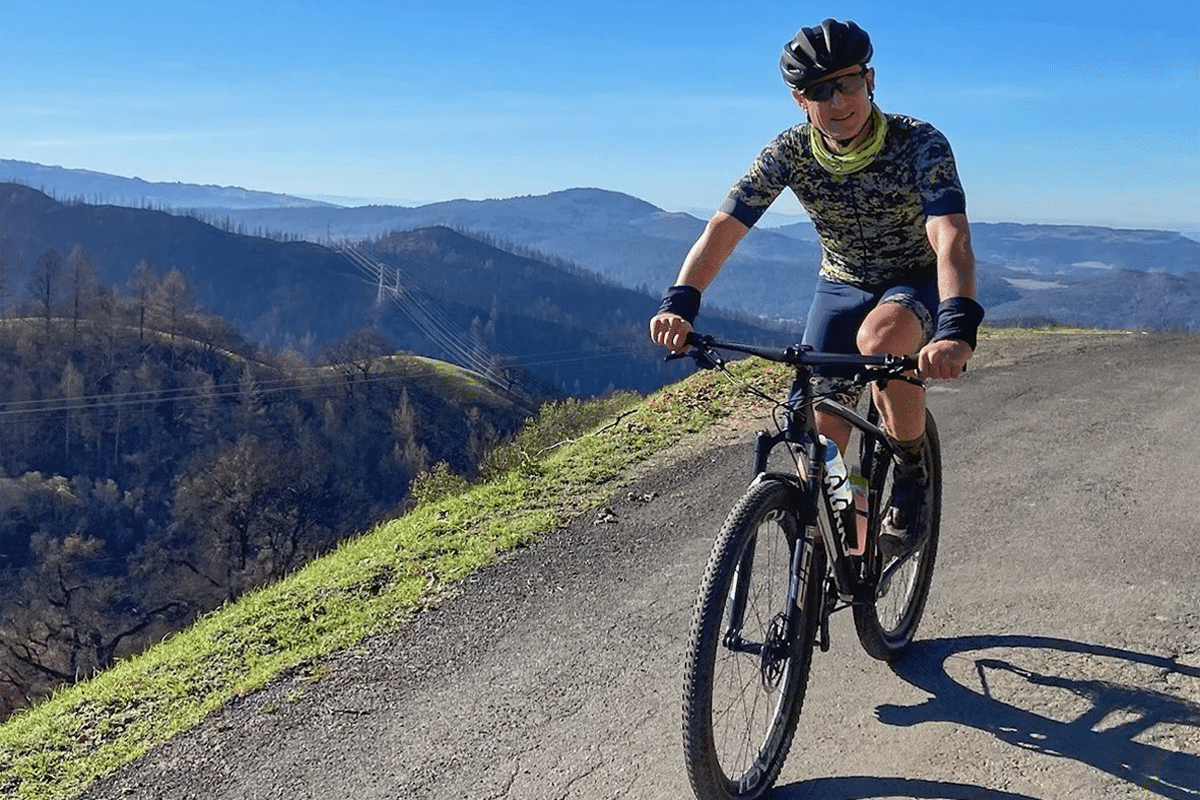 18. Capo Cycling
Dedicated to the top shelf of performance, quality and design, Capo keeps their products fresh, progressive and unmistakable, year after year. The cycling brand started in 2004 by selling technical socks and casual apparel and grew out from there. Put simply, there is no mistaking this apparel for any other, making it a favourite among trendsetters and style seekers along with diehard cyclists. Capo Cycling is one of the highest quality cycling clothing brands on the market.
Year Founded: 2004
Country: USA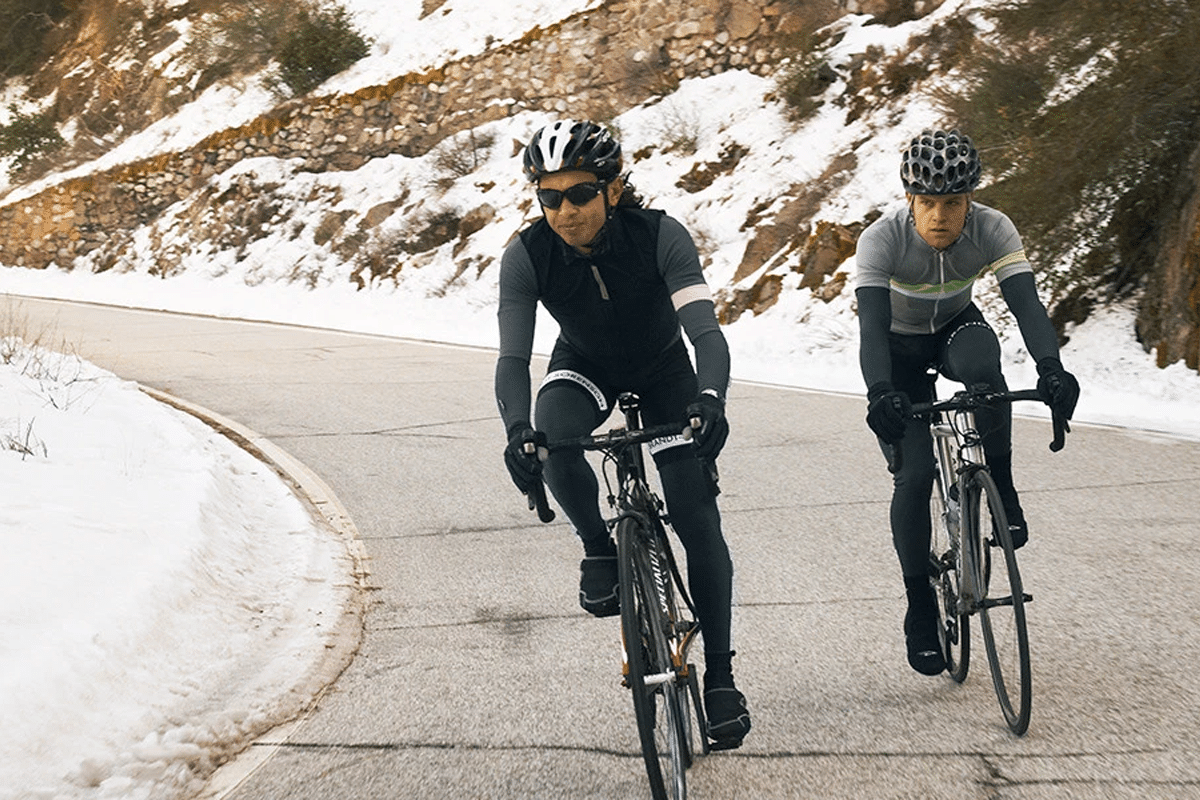 19. Brandt-Sorenson Cycling Apparel
Representing a partnership between fashion expert Cecilia Brandt and hardcore cyclist Nicholas Brandt-Sorenson, the aptly named Brandt-Sorenson offers handcrafted luxury cycling apparel and accessories with an elevated price tag to show for it. Also available is an in-house tailoring service. Owning this clothing will cost you, but you'll feel where your money went as soon as you slip it on.
Year Founded: 2007
Country: USA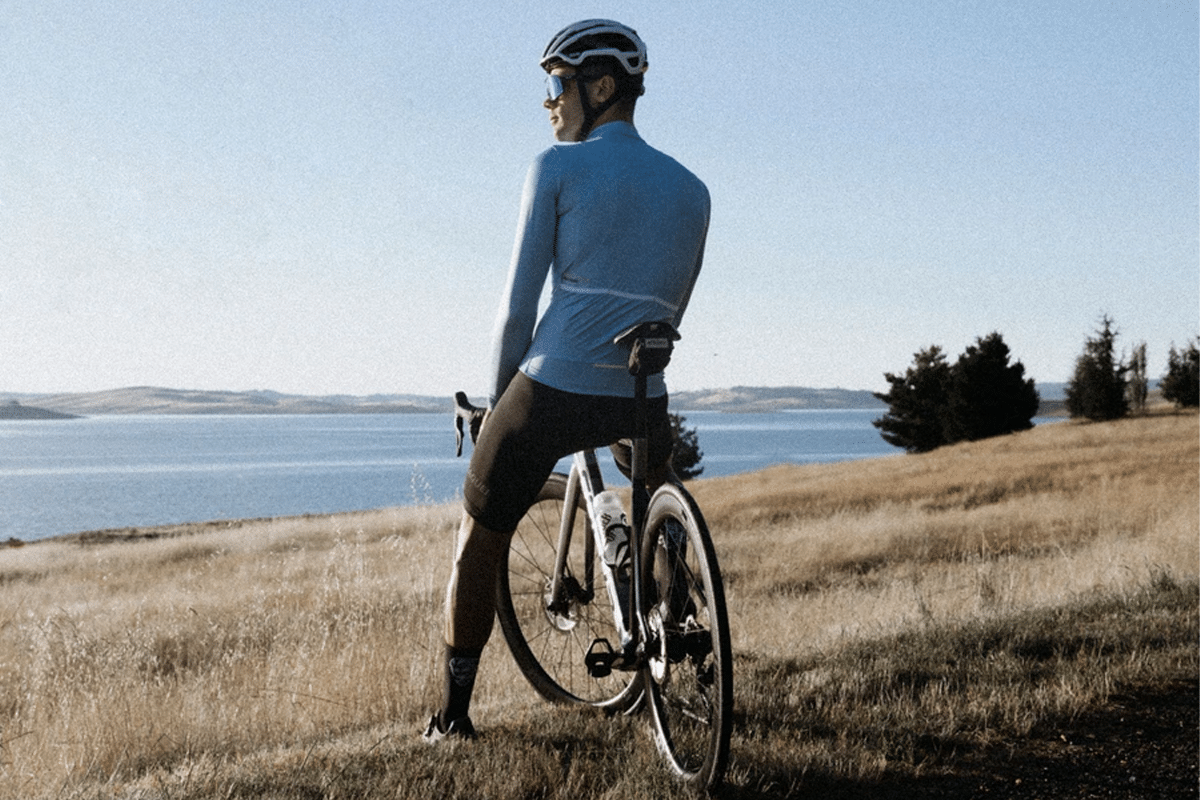 20. Attaquer
Attaquer is French for "to attack", and the Sydney-based cycling brand has accordingly adopted an inspired, boundary-pushing outlook toward apparel. The company was founded in 2012 by two mates with more than 15 years of experience in both cycling and men's fashion. Throw in their aggressive agenda and it's no wonder that every kit in Attaquer's inventory is rife with innovation and technical prowess. Expect nothing but the top shelf of comfort, performance and style from this premium cycling apparel brand.
Year Founded: 2012
Country: Designed in Australia, produced in Italy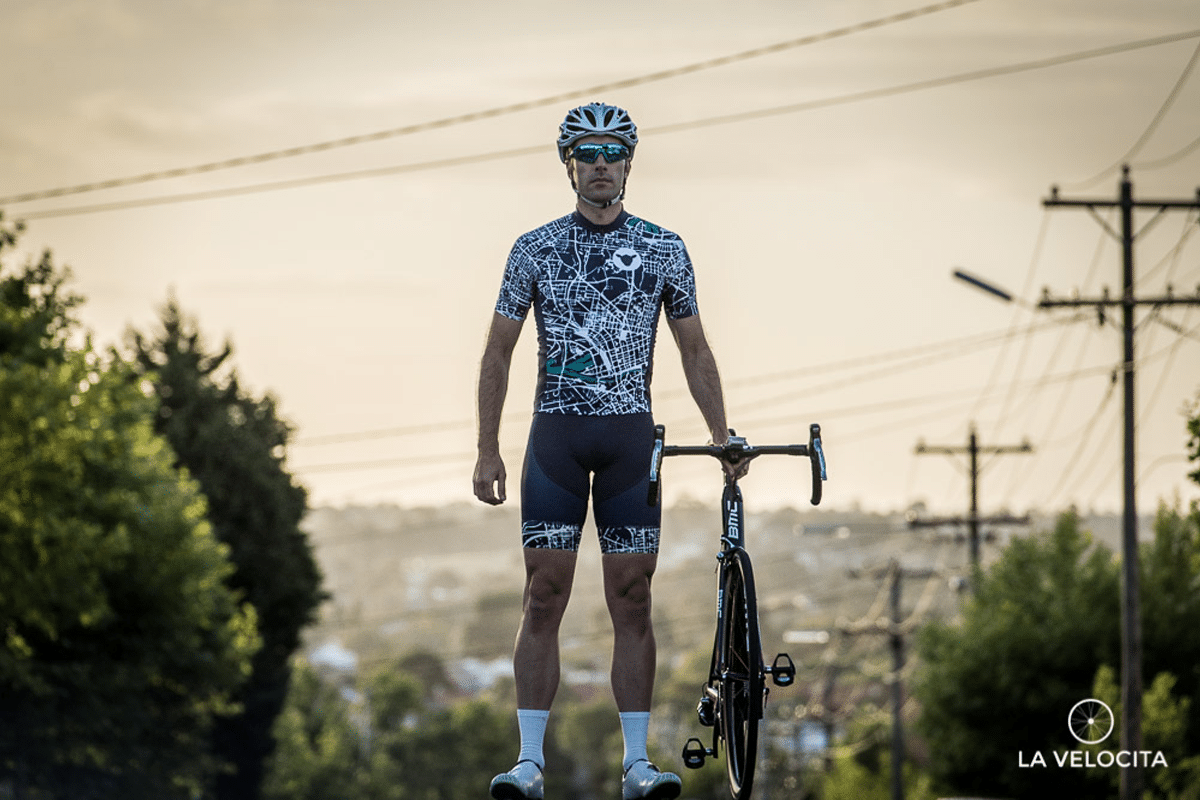 21. Volero Cycling Apparel
Top cycling brand Volero combines Australian design and Italian craftsmanship to absolutely brilliant effect. Started by two brothers with a penchant for sport and fashion, the premium brand keeps it perennially fresh and exciting. Suffice to say, if it's new, innovative and functional, then you'll find it here. Volero is also known to update existing product lines in order to keep pace with the competition. All that and more makes it one of the best cycling brands in existence.
Founder: Simon Mottram, Luke Scheybeler
Year Founded: 2004
Country: England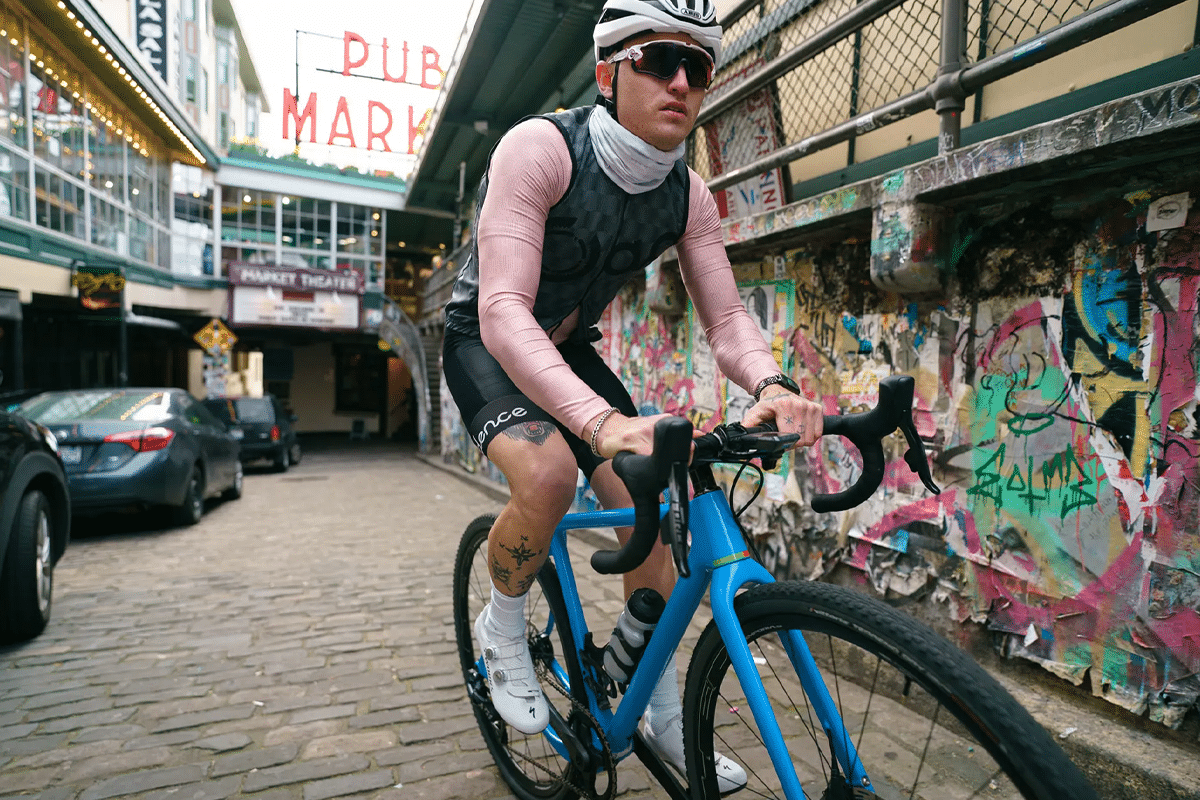 22. Cadence Collection
Cadence was founded by a former bike messenger in San Francisco, and if you've ever seen that city's hilly terrain, you know that only the best cycling apparel will suffice. That ex-messenger's name is Dustin Klein, by the way, and he's also a designer and artist. Fusing his various talents with exceptional finesse, Dustin created this top cycling apparel brand in 2003, and it's been a mainstay in cycling culture ever since. From the coolest cycling jerseys to progressive hoodies, Cadence duly delivers.
Founder: Dustin Klein
Year Founded: 2003
Country: USA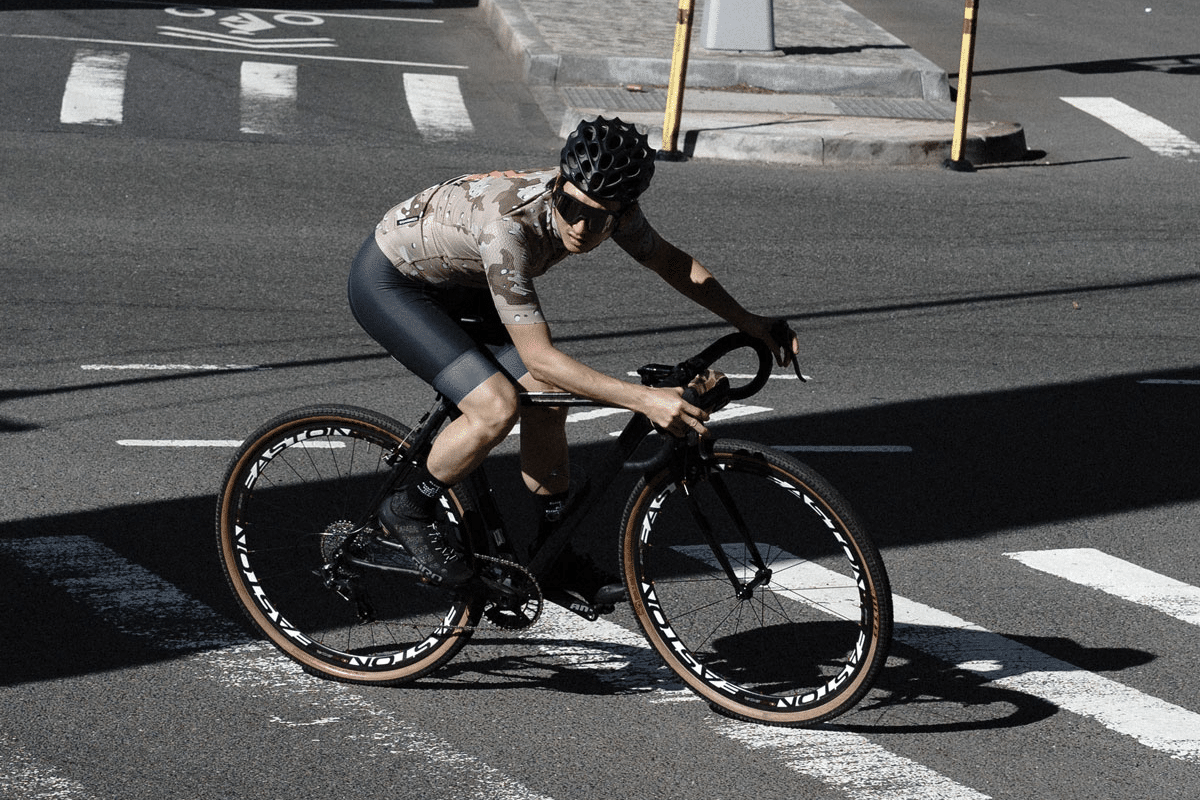 23. God & Famous Cycling Apparel
Names don't get much more memorable than God & Famous, a top brand based in New York City that appropriately specialises in urban cycling wear. Think reflective kits and steadfast headwear, much of it optimised to ensure you don't get side-swiped or injured during your morning commute. That's joined by a range of accessories or smaller garments like socks, every piece rocking an absolutely distinctive design. This isn't just cycling apparel. This is an urban culture by way of form-friendly and functional garb. Go & Famous is one of the best cycling clothing brands on the market.
Year Founded: 2012
Country: USA
What should I wear for road cycling?
The key apparel pieces needed for road cycling are jerseys, arm and leg warmers, gloves and a wind-proof jacket.
Why do cyclist shave their legs?
Shaved legs are easier to bandage and dress but they also trap less dirt. This in turn, helps reduce the chance of getting an infection.
What is the best Australia cycling apparel brand?
There are a number of Australian cycling apparel brands on offer. The best include The Pedla, MAAP and Black Sheep Cycling, and Soomom.
---
Featured Video from Man of Many