Banksy's 'Game Changer' Painting Sells for Record $30 M
A painting from prominent street artist Banksy that depicts a nurse as a superhero in the eyes of a young boy has sold for more than AUD$30 million. 'Game Changer', a painting created as an ode to the hard work of Britain's National Health Service (NHS) now holds the world auction record for Banksy.
You'll also like:
Banksy Confirms He's Behind Escaping Inmate Art in New Video
Banksy Pays Tribute with Bold New Black Lives Matter Artwork
Florida Man Threatens to Sue Over $18,000 Invisible Sculpture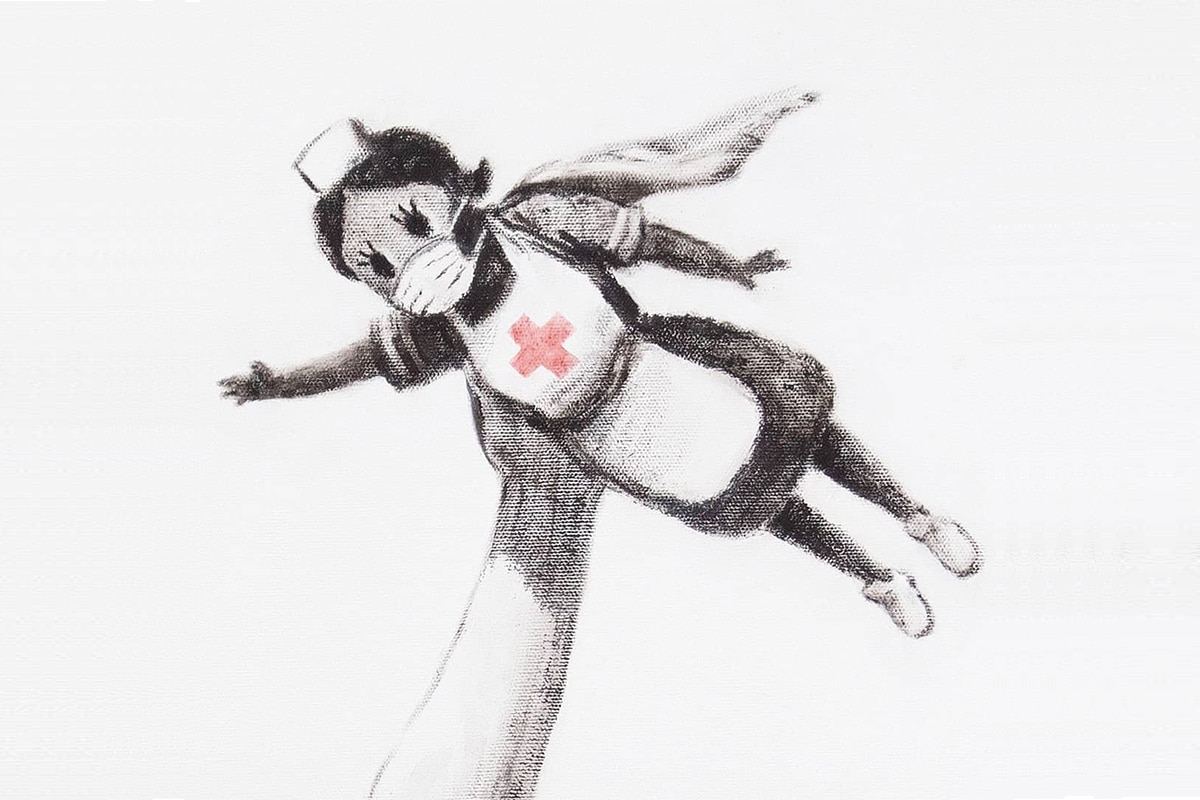 Unveiled last May at University Hospital Southhampton, the Banksy painting is a stunning tribute to front-line workers in their efforts to combat the COVID-19 pandemic. The black and white piece depicts a young boy lifting a toy nurse figure, complete with superhero pose and cape, while the figures of Batman and Spiderman sit in a bin behind him.
According to the official auction listing, the picture appeared at the hospital during the first wave of the pandemic and was accompanied by a note. 'Thanks for all you're doing. I hope this brightens the place up a bit, even if it's only black and white," it read.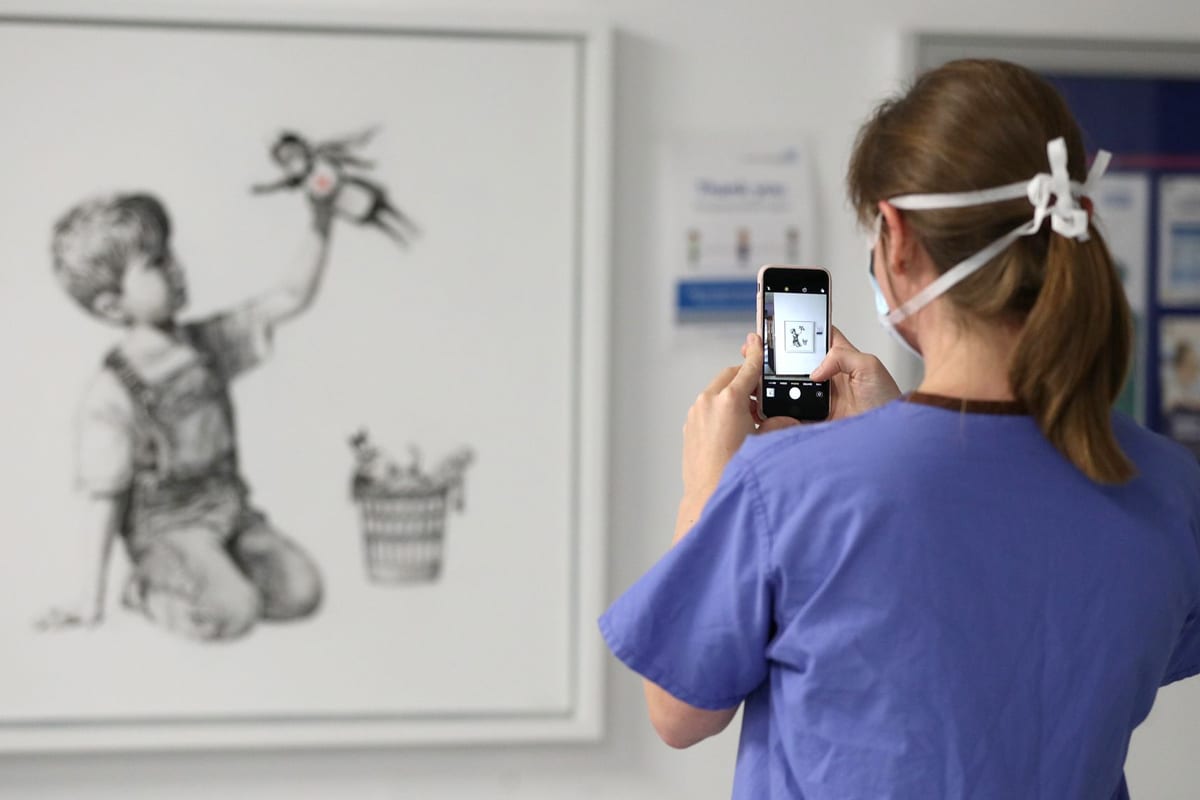 In a fitting call, 'Game Changer' went under the hammer on the National Day of Reflection in the UK, a date that marked a full year since the region's first national lockdown. Streamed live through Christie's auctions, the Banksy artwork sold for a staggering £14.4 million (AUD$26 million), far exceeding the initial $4-$6 million estimate. Added fees saw 'Game Changer' finish with a price of £16.758 million (AUD$30 million), which Christie's confirmed was a world record auction result for Banksy.
"Game Changer appeared at a time when people across the world rallied in support of frontline medical staff: from doorstep cheers and rounds of applause, to rainbows painted on household windows," Christie's wrote. "The nurse's red cross— the only hint of colour in an otherwise monochrome composition—serves as a symbol of the pandemic's international impact."
Importantly, the Bansky piece is more than just a tribute to the NHS 'superheroes'. According to the official auction listing, proceeds from the sale will be used to support the wellbeing of University Hospital Southhampton staff and patients. Unlike other auctions where Banksy has poked fun at the arthouse elites, this time around, the street artist was determined to send a message.
"In a time of rapid and unsteady change, Game Changer ultimately offers an image of hope. Irreverence, parody and calls to arms are absent: instead, it represents a personal tribute to those who continue to turn the tide of the pandemic," Christie's wrote. "Its style is one of nostalgic purity, yet its message looks firmly towards to the future. As an artwork, however, it will remain forever a symbol of its time: a reminder of the world's real game changers, and of the vital work they perform."
You'll also like:
Banksy Confirms He's Behind Escaping Inmate Art in New Video
Banksy Pays Tribute with Bold New Black Lives Matter Artwork
The Daily Life Objects by Philip Lück's Twist Reality