Reddit Co-Founder Changes PFP to Sneaky Vampire Syndicate
With Coinbase looking to build the world's largest NFT marketplace, hot on its heels are Reddit who says that "just as cryptocurrencies are set to revolutionize the world of economics and finance, NFTs are going to rewrite how we think about digital goods" in a Job ad recently posted. What's known as the front page of the internet, Reddit is recruiting a senior back end developer to build what could be the biggest creator economy with its own NFT platform.
New PFP. Ready for Halloween. The @SVSNFT squad made me an amazing gift: my own honorary vampire. I can't say what inspired them… but it could be a famous doodle I made once back at @UVA…. I've got 4 other vamps in the wallet and they're all staked (hah, I see what u did) pic.twitter.com/0WCZAnUrGL

— AlexisOhanian7️⃣7️⃣6️⃣ (@alexisohanian) October 28, 2021
If you're not sure of Reddit's influence, you only have to look so far at the impact on GameStop's stock price, with Reddit at its forefront, as well as dogecoin, gaining massive momentum as a meme-coin driven by discussions on the website.
In further signs Reddit is committing to NFTs, Reddit's Co-Founder, Alexis Ohanian, changed his profile picture on Twitter to an honorary vampire from the Sneaky Vampire Syndicate ("SVS") which was created by ex-Bored Ape Yacht Club Artist, @Migwashere. Ohanian has also mentioned owning 4 other SVS vampires from the core collection which are 'staked' to earn him daily $BLOOD tokens.
Love at first byte, who's excited to claim their cute little companion? 🦇 pic.twitter.com/Ee31YCASHb

— Sneaky Vampire Syndicate (@SVSNFT) October 10, 2021
Ohanian coming on board could mean huge things for the SVS project with NFT creators often looking to bring onboard celebrities, influencers and verified Twitter accounts to build hype and demand around their projects, as well as big money for the developers. SVS generated over US$35 million of trading volume in its first week and they have just finished launching the minting of 8,297 Bat Companions, leaving 591 Companions who are lost forever. SVS' Lead Developer Woof said: "We're glad to have finished our roadmap with such a great community; to be able to reward them with another great piece of art done by Mig for just holding onto their Sneaky Vampire is very exciting for our team."
We have just published our first official Medium Article – introducing you to our team and explaining our launch.

We plan to post frequent Medium Articles going forward to communicate our releases and collaborations!https://t.co/yWS08QR7fo

— Sneaky Vampire Syndicate (@SVSNFT) October 28, 2021
The Bat Companion release also marks the end of SVS' first Roadmap and the exciting start of Roadmap 2, with Generation 2 female Vampires lined up as their first deliverable, followed by breeding using their $BLOOD token. There will be a total supply of 11,111 Female Vampires, 8888 reserved for OG Generation 1 Vampires. Further this week, the team has announced collaborations with @Crypto888Crypto, a metaverse vampire lair in 'Wiami' as part of the @WilderWorld platform, a collaboration with @PixletStudio, as well as one of the first projects to be listed on the Binance NFT Marketplace.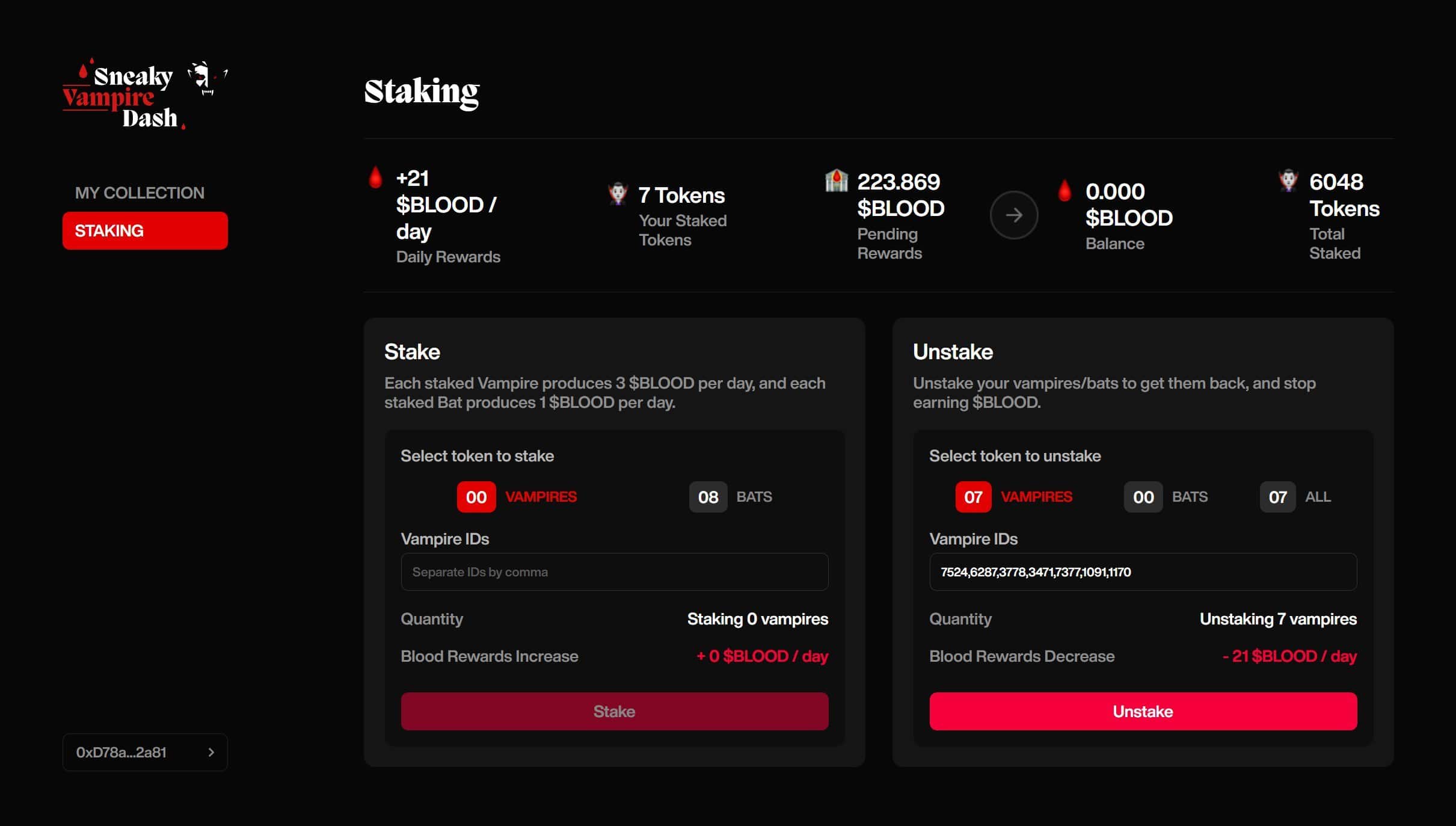 The developers plan to use $BLOOD tokens to add further functionality and utility to the project with access to events, ability to purchase real-world products including an exclusive registered & private label SVS champagne created with master champagne connoisseur Shammi Shinh in 2022, exclusive SVS items/perks in the MetaVerse, discounted minting of additional Generation 2 Female Vampires, breeding NFT's and much more.
We have revamped our Times Square Billboards with a fresh new look – now displaying some Vampires too! 🧛

Tweet us some pictures if you visit 📸 pic.twitter.com/fKkeaNfWYd

— Sneaky Vampire Syndicate (@SVSNFT) October 22, 2021
This also follows massive SVS QR Code billboards appearing in Times Square ahead of the NFT.NYC conference, along with an SVS branded digital billboard truck roaming New York City. Get ready for Vampires and Bats to take over this Halloween. If Reddit and its co-founders investment are any signs, it looks like NFTs are here to stay.