Buy the World's Largest Disney Jigsaw Puzzle for $999
Disney and puzzle fans will have their work cut out for them trying to put together the world's largest jigsaw puzzle. The 40,320 piece puzzle was created by Ravensburger and depicts memorable Disney moments.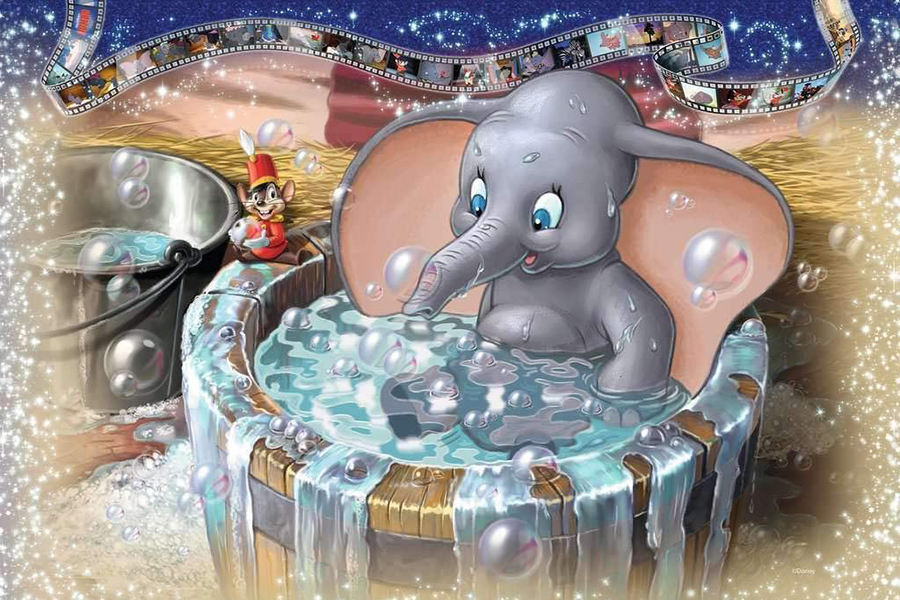 The puzzle has actually been confirmed by Guinness World Records as being the largest commercially made puzzle in the world, claiming the title for both number of pieces and for overall size. When completed, the puzzle measures 22.3 feet by 6.2 feet. Just in weight alone the puzzle is immense, coming in at 44 pounds. Completion time is rated at nearly 600 hours.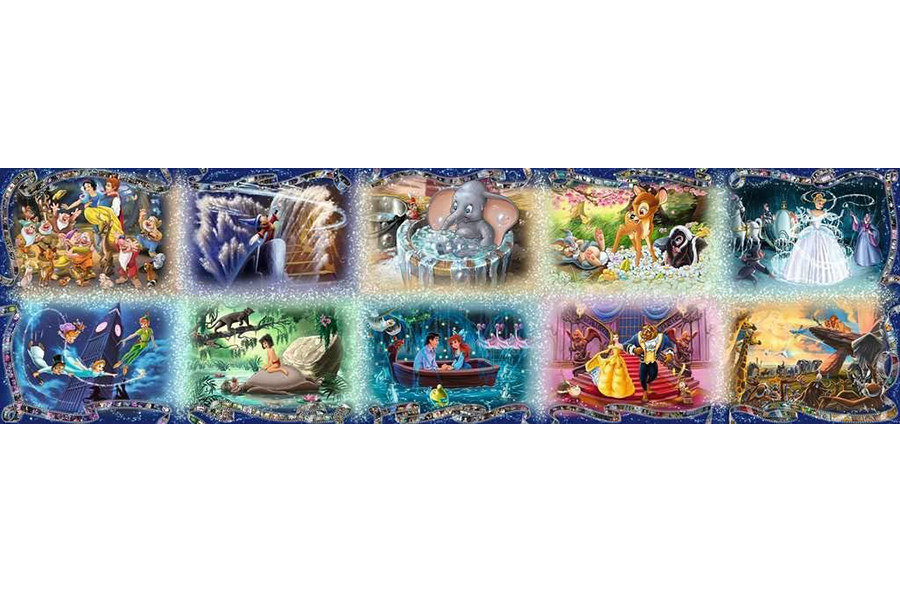 The puzzle pictures ten scenes from classic Disney films from 1937 through 1994, including Snow White and the Seven Dwarves, Fantasia, Dumbo, Bambi, Cinderella, Peter Pan, The Jungle Book, The Little Mermaid, Beauty and the Beast, and The Lion King. Each scene has a film reel woven into it that highlights other scenes from the movies. And, just like the parks, there are hidden Mickeys tucked away in each panel. The puzzle comes bagged into ten individual panels consisting of 4,032 pieces each. There's also an included instruction book that has helpful hints for assembling the puzzle.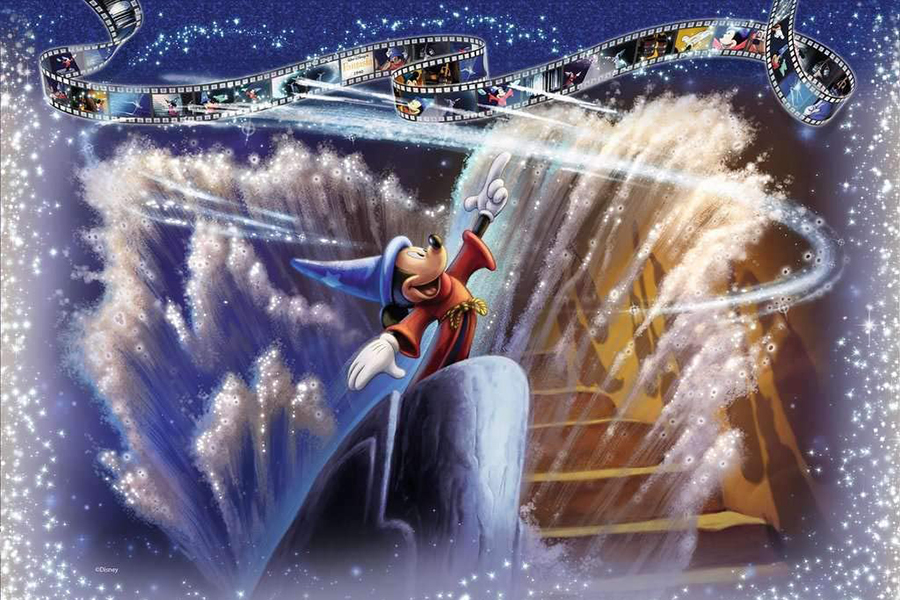 The process to create the puzzle was a long one, requiring an illustrator 650 hours to draw each scene on the computer before the image was sent to Ravensburger. After printing press proof, editors checked for color reproduction as well as any blurry areas or spots. Once the image is approved, the files are sent to the pre-press for offset printing with four different colors. A proof is again tested and then the presses are run. The printed image is then glued to Ravensburger's signature puzzle backing. Finally, the images are punched with the puzzle design. That process is repeated ten times for this puzzle. No wonder this puzzle comes with a pricy tag of $999.