This Clear Glass Jigsaw Puzzle is Near Impossible
Like most things, eventually, with enough practise you'll get pretty good at putting puzzles together. If that's how you've been spending your time whilst in this current quarantine, then that can lead to wanting increasingly difficult puzzles to work on. There are plenty of options out there, of course, but if you're looking for a puzzle that is "impossibly difficult," then you'll want to challenge your brain with the clear glass jigsaw puzzle from LittleFlowerPotShop on Etsy.
You'll also like:
15 Best Puzzles for Adults to Test Your Skills
Subject Yourself to Pure White Hell with this 1,000 Piece Puzzle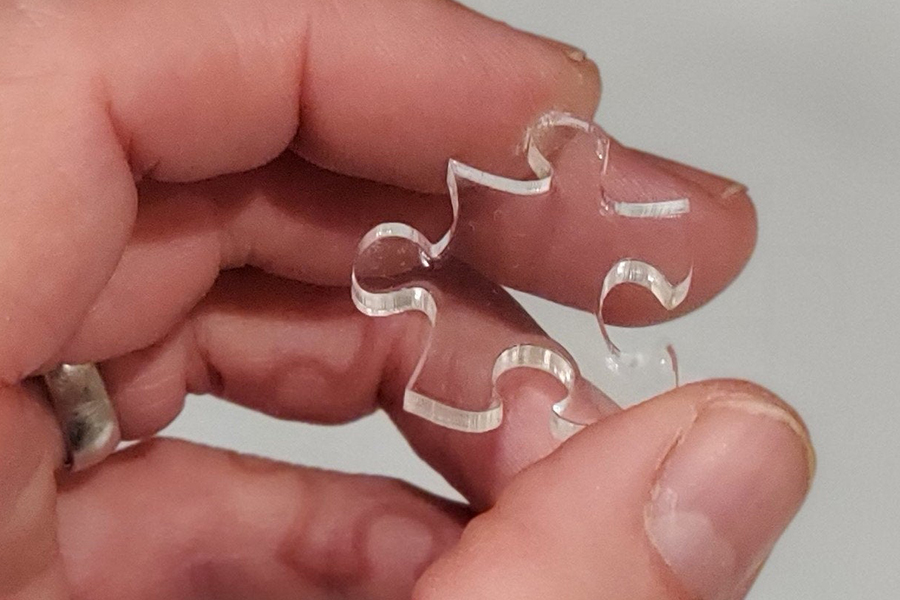 The custom puzzle is, as the name suggests, completely clear and transparent. You'll only be able to use the shape of the piece in order to solve this puzzle. If it sounds like it might be a bit too difficult, you can choose from one of four difficulty levels. The easiest puzzle consists of only 9 pieces and, according to the seller, will take an average adult less than 5 minutes to solve. Each puzzle measures 5.75 inches by 5.75 inches—they're all squares—but the pieces vary in size. For the easiest version, the puzzle is a 3 by 3 square. The next puzzle in difficulty is 5 by 5 and has 25 pieces. The third puzzle is a 49 piece puzzle and is a 7 by 7 square. "More pieces means each piece is getting still smaller and will keep you occupied for several hours!" writes the seller. The final puzzle is a 12 by 12 version. This 144 piece puzzle comes with no hints and will take days to fully assemble.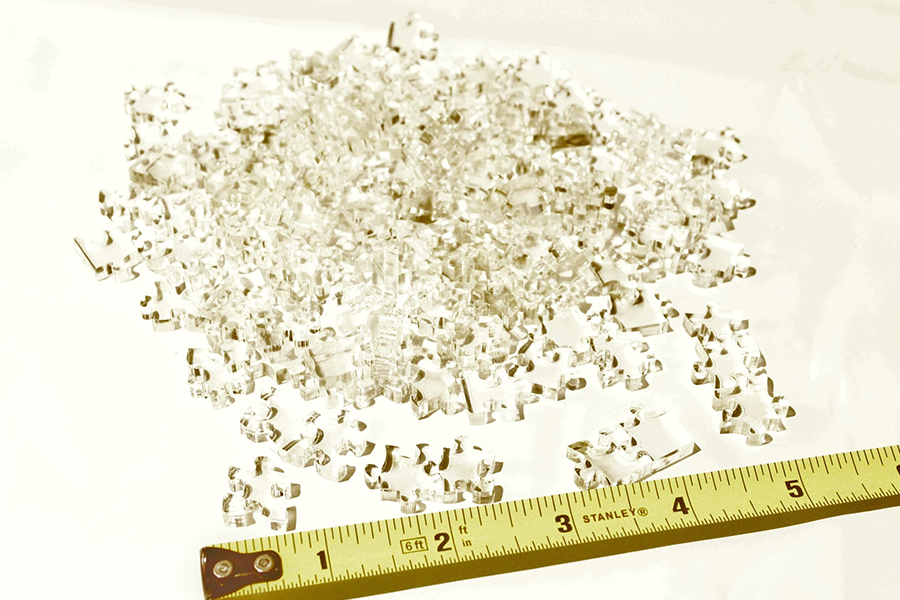 The puzzles are being offered on preorder currently, with delivery scheduled for late June. Pricing starts at £14.38 for the simplest version and going up to £21.15 for the difficult. You can also order the entire set for £59.25 and work your way through the entire series. If you need something more challenging to occupy your brain, you've found it.
You'll also like:
15 Best Puzzles for Adults to Test Your Skills
Subject Yourself to Pure White Hell with this 1,000 Piece Puzzle