This Screen-Quality Jumanji Replica Board Actually Works
With the world situation being what it is with all the quarantine restrictions, many people are seeking an escape. Some might even be willing to try "a game for those who seek to find a way to leave their world behind." If you recognise that line, then you are no doubt a fan of the movie Jumanji. It was 25 years ago that Robin Williams starred in the now-classic adventure film. If you've always wanted to play Jumanji, now you can with a working replica of the game that is screen quality.
You'll also like:
This Board Game Subscription Box Delivers New Games to Your Door Every Month
15 Best Puzzles for Adults to Test Your Skills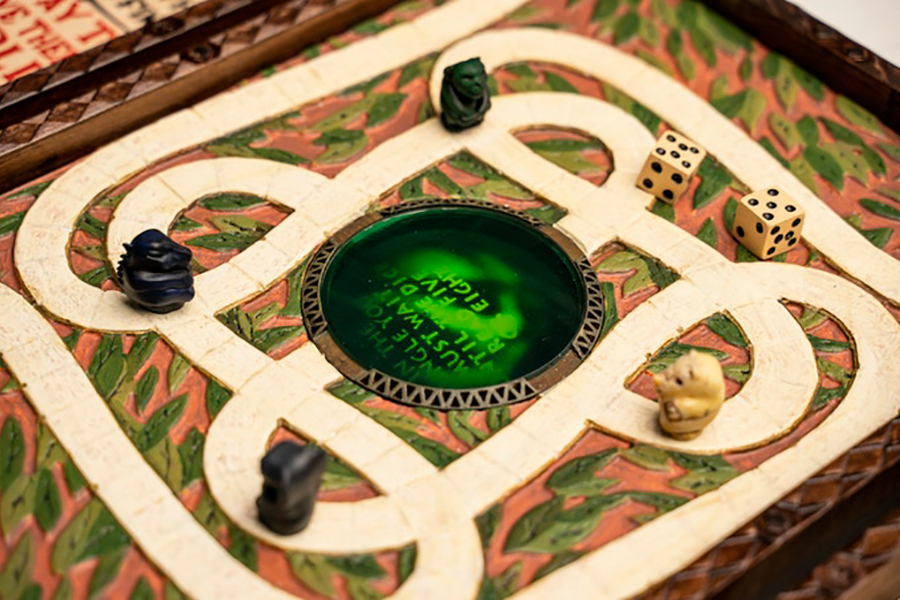 The board is made by a team of computer graphic designers, 3D printing specialists, service engineers, and artist painters. The process for making the board is pretty involved. It starts with carefully selecting the right hardwood and then cutting it with an industrial 3D wood milling machine. The three pieces of the game are then joined with hinges. After the milling is finished, finishing details are accomplished with a Dremel. Then the painting begins. Layers of stain are applied and then sanded before a final layer of varnish is added. Then the final painting of all the details happens.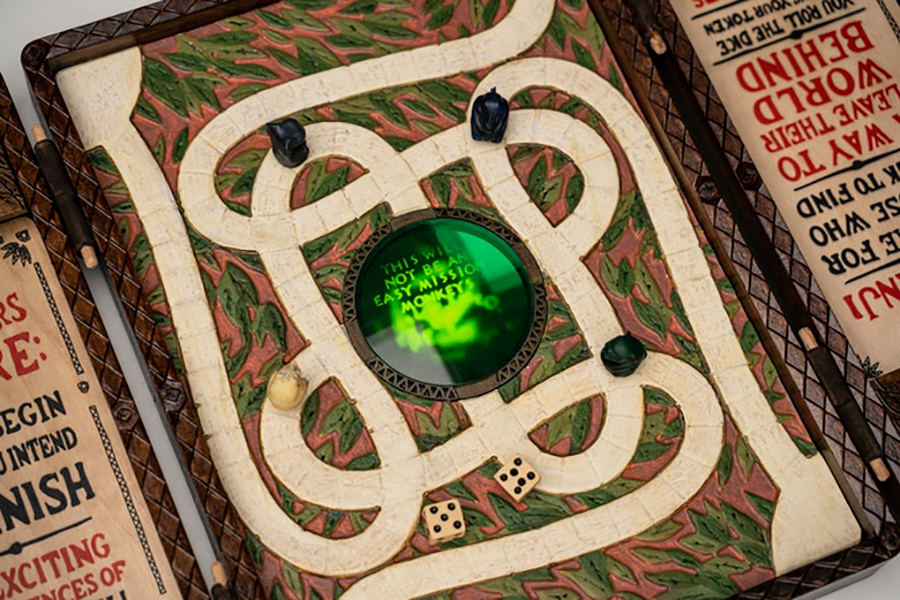 The pawns are made with a DLP 3D printer to ensure the highest quality and details. The pawns are hand-painted. A neodymium magnet is integrated into the pawns to help keep them stable on the board. The dice is an exact replica of the dice used in the movie and is made of wood. The animations of the centrepiece are done with a 7-inch TFT display attached to a Raspberry Pi. The animated riddles are displayed on the screen. The game is also equipped with speakers and motion sensors so that when you pick it up, it will play the Jumanji drums. The electronics use a lipo battery and can be charged via a micro USB port.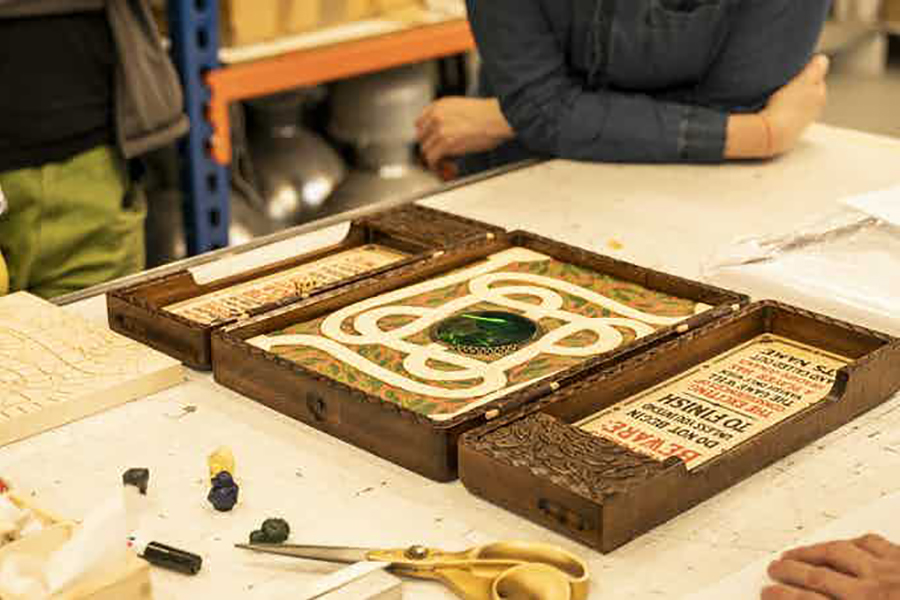 The project is already fully funded, but beware should you decide to pick up one of these screen-quality replicas of the Jumanji game—do not start unless you plan to finish.
---
Featured Video from Man of Many
---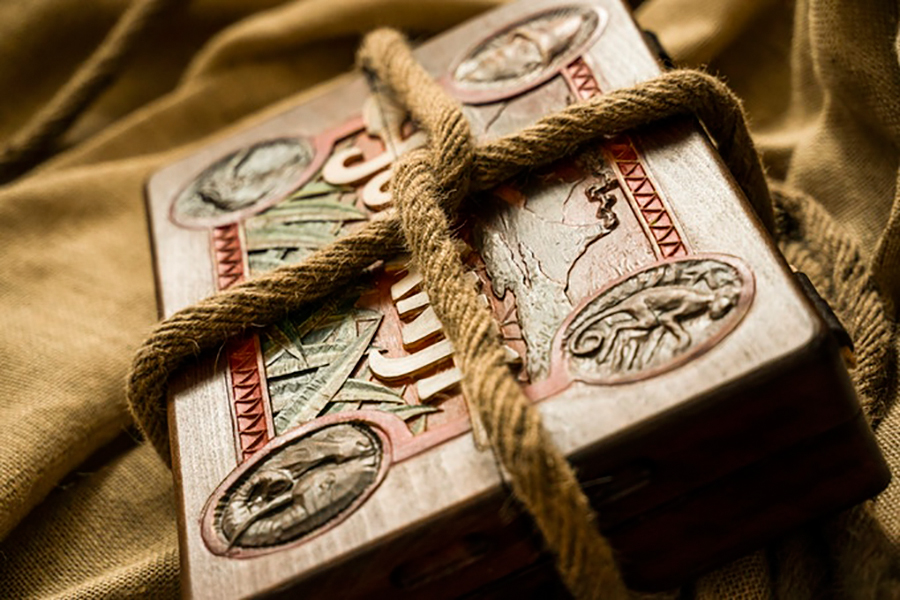 You'll also like:
This Board Game Subscription Box Delivers New Games to Your Door Every Month
15 Best Puzzles for Adults to Test Your Skills
---
Featured Video from Man of Many