Tips for Wearing a Men's Linen Suit
Thanks to their breathability and lightweight texture, men's linen suits are a terrific choice when it comes to summer and springtime style. However, the suits are also infamous for quickly wrinkling and/or creasing at the slightest disturbance. To avoid looking like a giant used napkin, you'll have to practice some TLC when rocking that quality men's linen suit. Of course, should you wear the suit properly you'll be feeling great and giving off all sorts of approachable vibes. Here are some tips for wearing a men's linen suit.
You may also like:
How To Dress Like a Peaky Blinder
A Guide to Men's Dress Codes
8 Types of Loafers for Men and How to Wear Them

Embrace Colour
In keeping with their summertime appeal, linen suits present a great opportunity to sport light, refreshing tones. We're talking colours like light blue, beige, cream and khaki. Of course, shades of navy blue, charcoal and dark tan work just as well, and remain more versatile. Ultimately, linen suits utilise both material and colour in equal measure to create or reinforce a positive mood.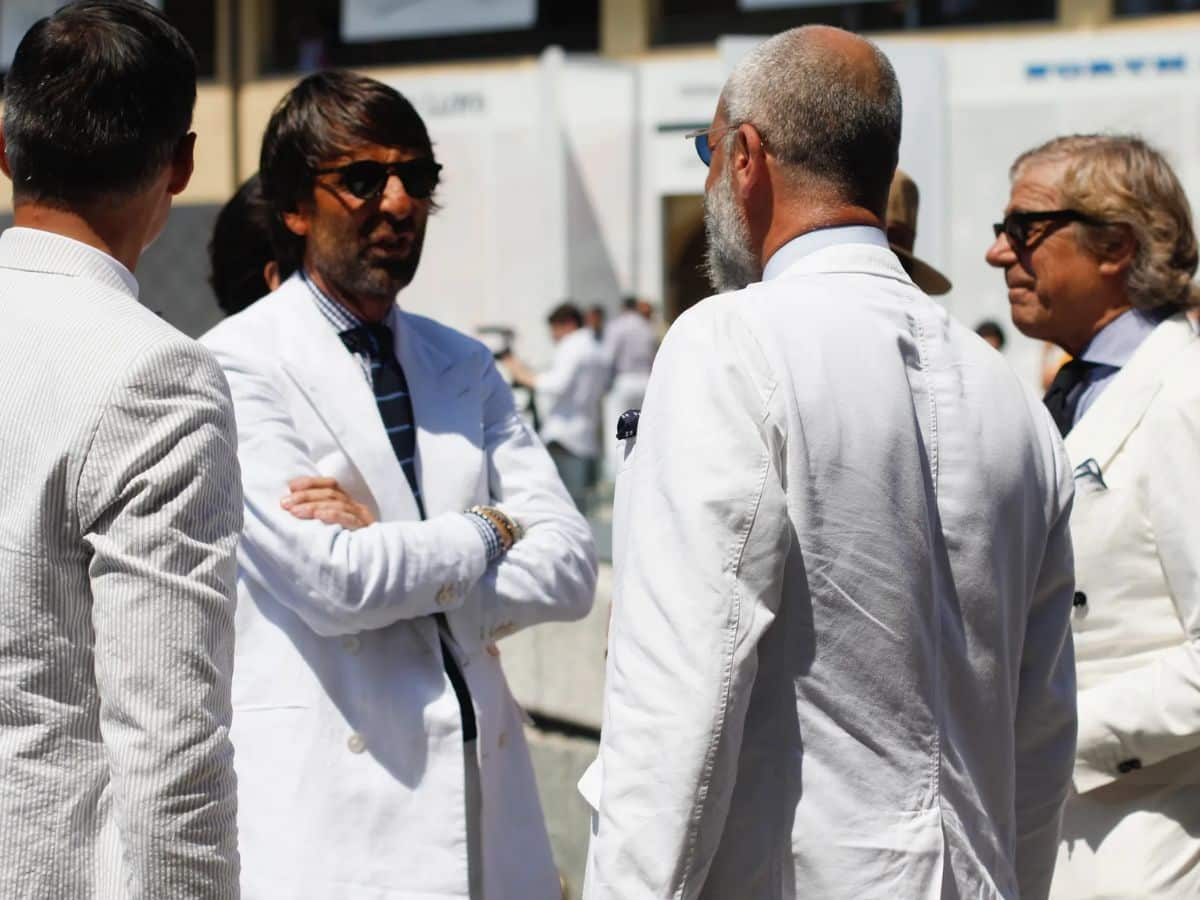 Mix Up the Fabrics
Linen is dynamic enough to blend with other fabrics while retaining its own lightweight allure. If you're wearing a crisp men's linen suit, consider pairing it with a nice cotton shirt to create a sense of layering and texture.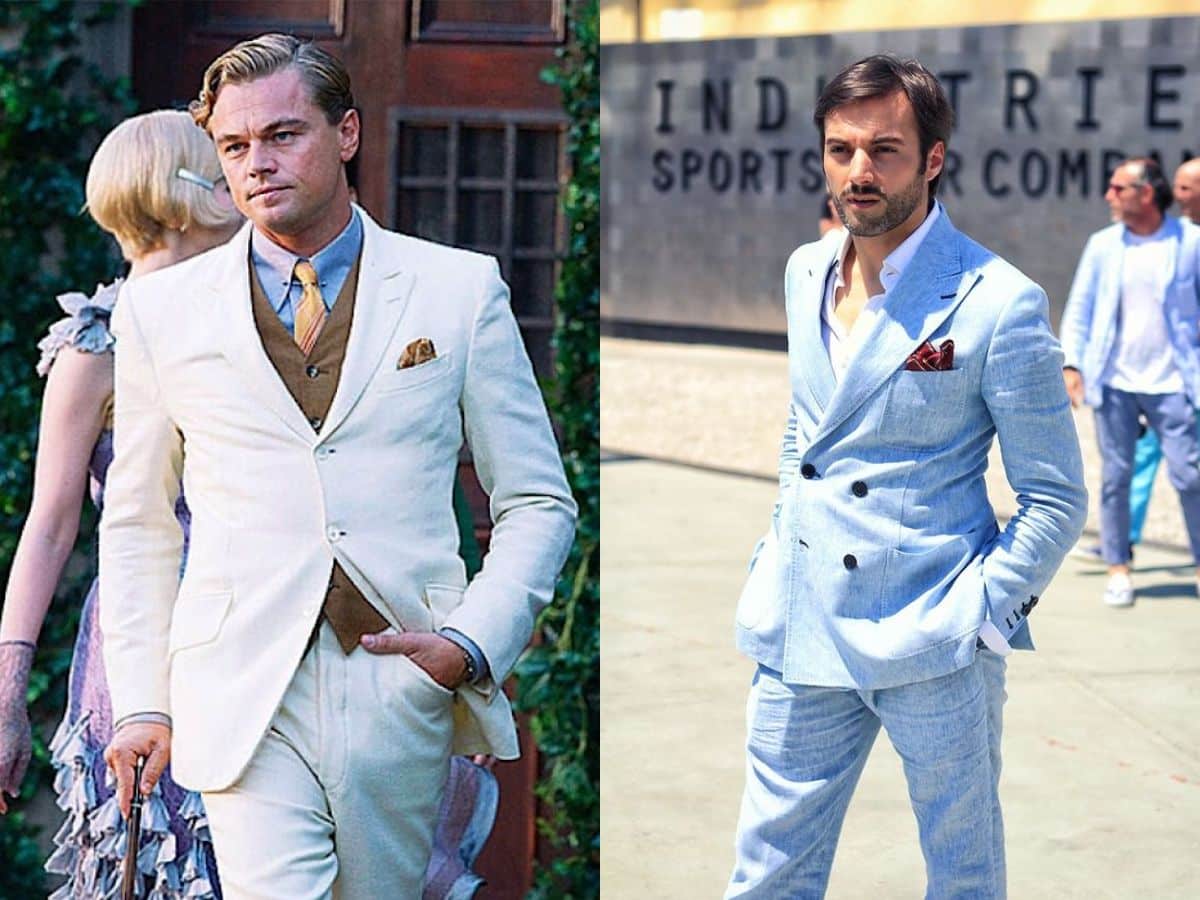 Ward Off Wrinkles
Nothing ruins a quality linen suit more than a bad case of the wrinkles. Thankfully, there are ways to avoid this common pitfall. One is to get the suit custom tailored to guarantee a tighter fight. Additionally, you should either iron the linen suit or have it dry-cleaned and pressed before throwing it on–this will help keep it firmer for longer. Once out and about, you should always hang the jacket on a hanger as opposed to say folding it over the back of your chair. You want to keep the jacket as straight as possible for as long as possible.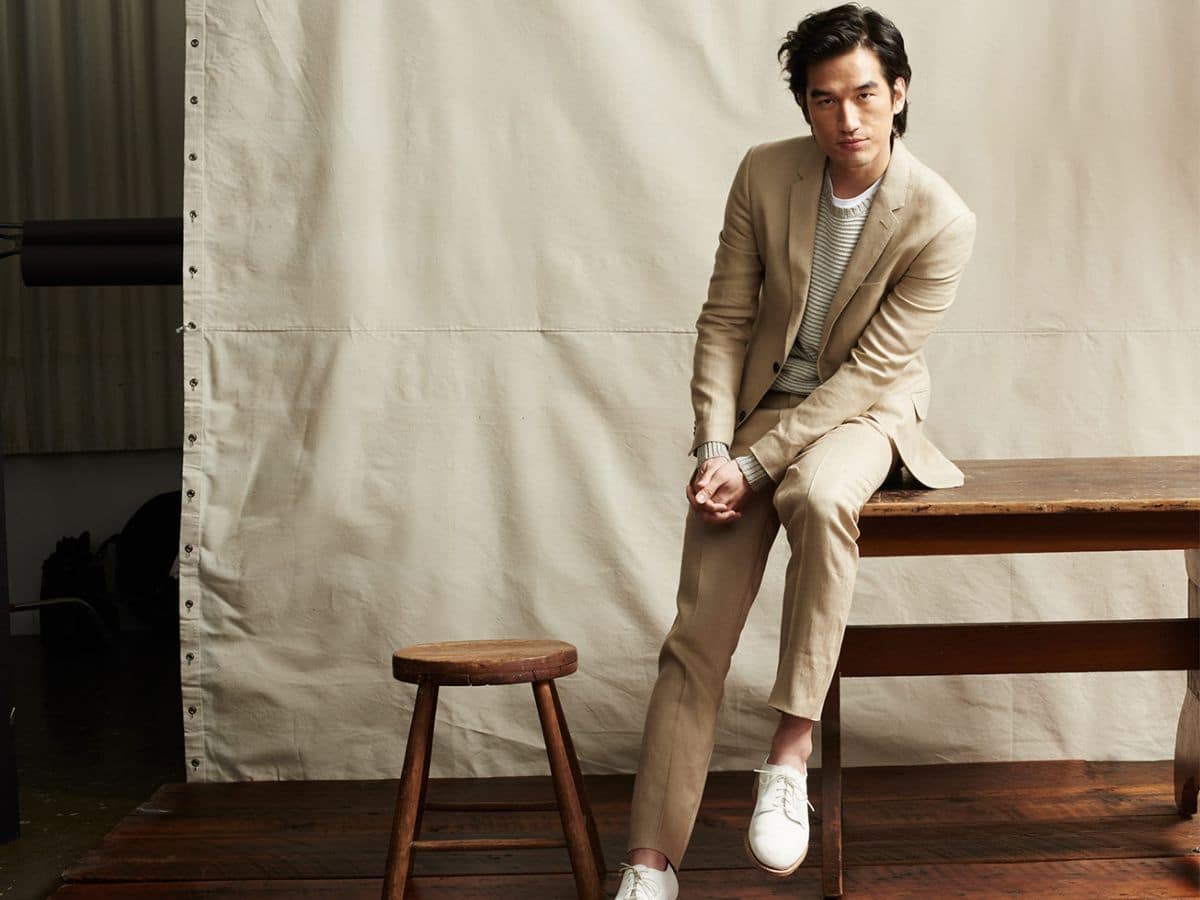 Ties and Socks are Optional
As the ideal expression of breezy style, men's linen suits entail an aesthetic that's both casual and refined. In that regard, consider eschewing the tie in favour of some open shirt buttons and a stylish pocket square. Likewise, you can ditch the socks and still retain fashionable flair while reinforcing the suit's lightweight vibe. Also, if there's one instance where you can pull off the "no break" hem without losing your stride, it's when you're wearing a men's linen suit with no socks. Just make sure the hem isn't riding too high above the shoe–a small sliver of space will do you just fine.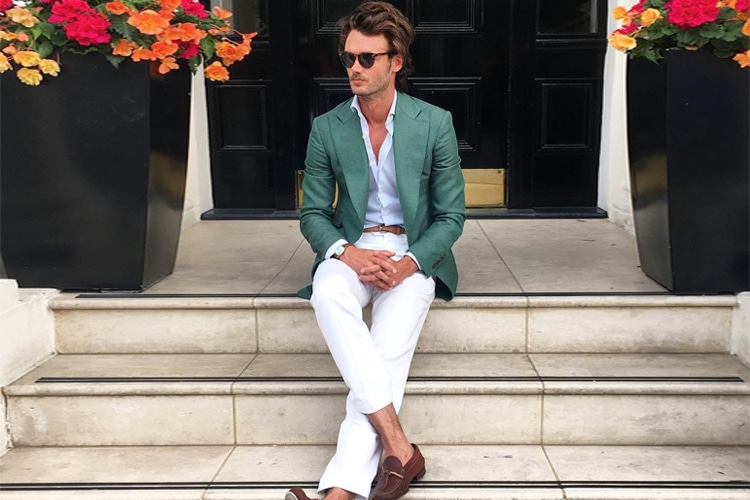 The Right Footwear
When it comes to men's linen suits, the main takeaway is breathability and versatility. Consequently, your choices of adjoining footwear are pretty broad. That said, you can do no wrong with a pair of loafers, which don't require socks. If you want to veer further in the casual direction, opt for some nice boat shoes or moccasins. Whichever type of shoe you land on, aim for neutral colours that match your outfit and your cool, summertime aura.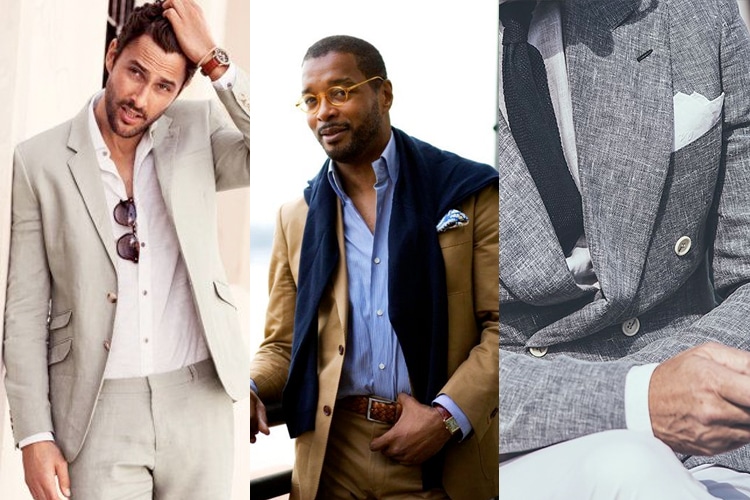 Accessorise
When you think of men's linen suits, you think of seasons like summer and spring. That means slick sunglasses, minimalist watches and a tasteful chain or bracelet. And should you forego the tie, don't forget about that pocket square–rarely does a modest designer touch go such a long way.
Have you subscribed to Man of Many? You can also follow us on Facebook, Twitter, and Instagram.
You may also like:
How To Dress Like a Peaky Blinder
A Guide to Men's Dress Codes
Style Guide: How to Dress Like Idris Elba