Top 10 Mistakes Guys Make When Buying a Suit
Buying a new suit is an event that can instil as much joy in the hearts of some as it does terror in others. With myriad options available from a huge range of outlets, there are seemingly endless ways to get it wrong, even for an experienced shopper who knows what he wants. As big fans of getting fitted ourselves here at Man of Many, we teamed up with the fine folks at Suit Shop, founded by P Johnson, to bring you a list of the top ten things that blokes get wrong when they're in the market for a fresh look, to make your next trip into the depths of retail therapy a joyous occasion. Here's Patrick from P Johnson's sartorial recommendations.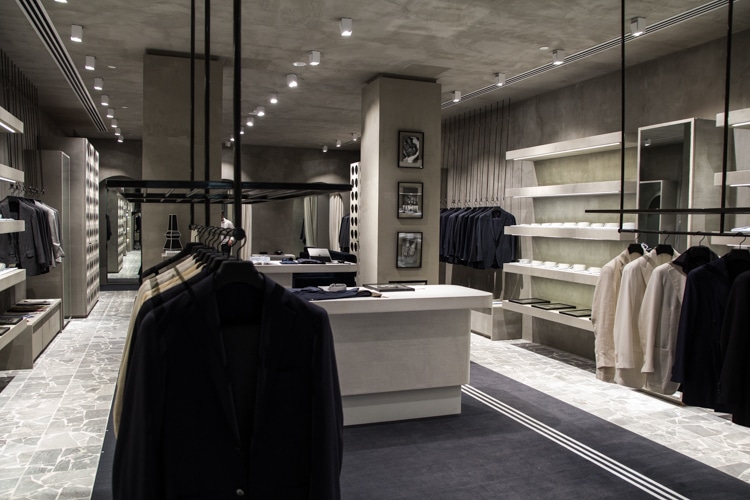 There are many different aspects to consider when buying a suit, but I think men should be focusing primarily on comfort. Looking and feeling comfortable, so the suit can become a part of their life and they can wear it unconsciously. Opt for a made-to-measure suit if possible, to put it simply, a custom suit is the best way to get the perfect result. The right tailor should ensure that the suit is a representation of who they are as a person, perfectly suited to their wardrobe and lifestyle, making getting dressed in the morning a truly effortless process.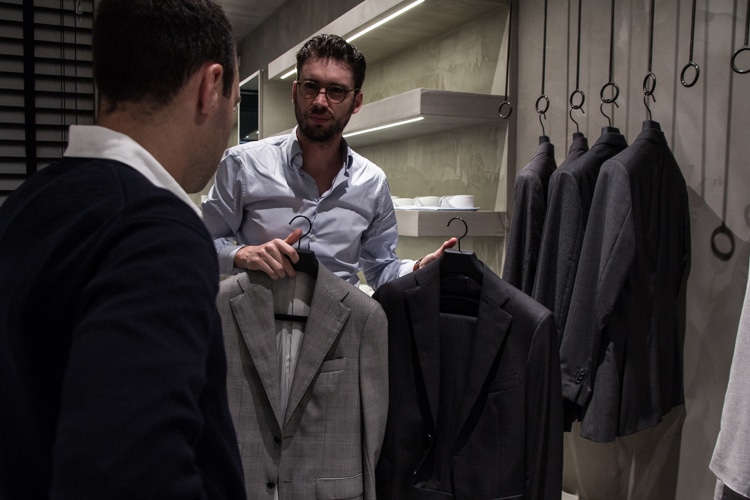 A few ways you can go wrong…
Wearing a suit that is too tight
I'm going to begin with this one as in my opinion, nothing looks worse than someone obviously uncomfortable in their garments. If you are not comfortable, it's very difficult to wear a suit well. It's a common misconception that a tighter suit will make you look slimmer, a better option is to chat to your tailor to determine the fit that will be most flattering for you. On that note…
Visiting an inexperienced tailor
There is a lot of trust involved in the process of getting a suit made, with many things to consider and options to be guided through. Choose a good tailor that you can trust and whose style you admire to organise the best and most appropriate look in accordance with who you are and how you feel about it. The tailor should make the process feel easy and simple, with clear and personalised guidance. They should never push you into a style that you are uncomfortable with.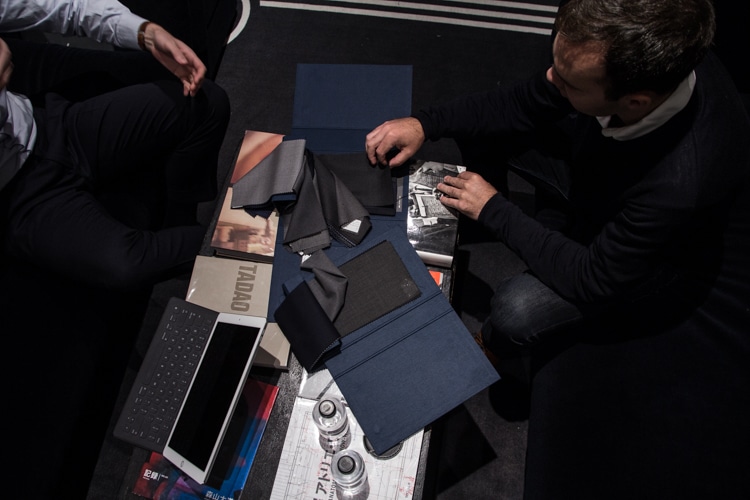 Copying others
Everything we make at Suit Shop is unique, cut specifically for each individual client. And as no two people are the same so should no two suits ever be the same. Style inspiration is great but should always be adapted to each person.
Overcomplicating
Keep it natural and easy to avoid a confused and compromised look. While the smaller, subtle details of a custom-made suit can help to create a truly individual garment, make sure not to go overboard.
Choosing the wrong cloth
Choosing the cloth is one of the key decisions to be made when investing in a custom-made suit, and the wrong cloth can really decrease the longevity and enjoyment of your garment. For example, a very delicate merino would not do well as a work suit worn three times a week. Make sure you discuss your requirements with your tailor. Consider your climate as well; in Australia, we often opt for a softer, lighter weight internal construction, though this doesn't mean you need to use a lightweight cloth. So for the cooler months, work with heavier cloths such as heavier wool flannels to make sure you stay warm.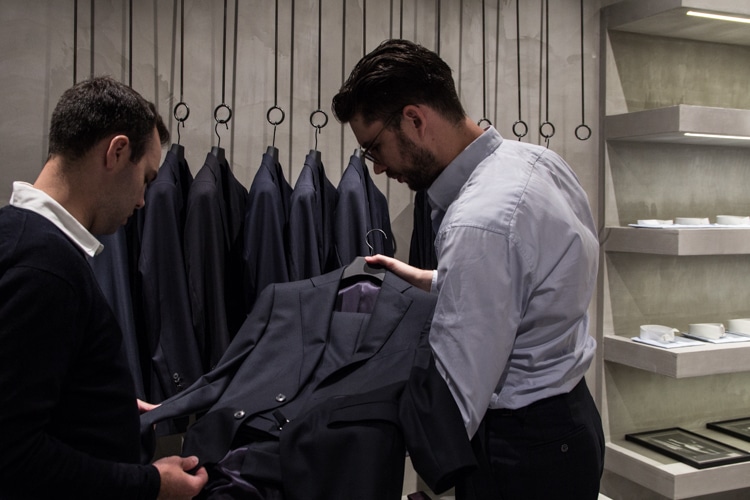 Neglecting the extras
A well fitting shirt and a complementing tie really brings your whole look together. Invest in a few quality pieces that together can create a great, easy and versatile wardrobe.
Rushing the process
Good things take time – and good quality clothing takes time, so don't leave it to the last minute. Also it takes time to build a wardrobe and an aesthetic that is right for you. But don't worry because with the right guidance this journey is a fun one.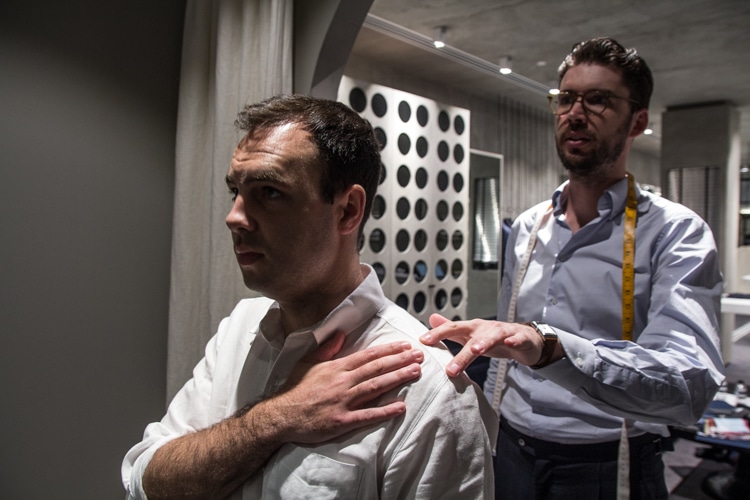 And some tips…
Look for value
There are so many options out there so finding value can be tricky. Look for a well constructed garment made in a thoughtful way with good ingredients.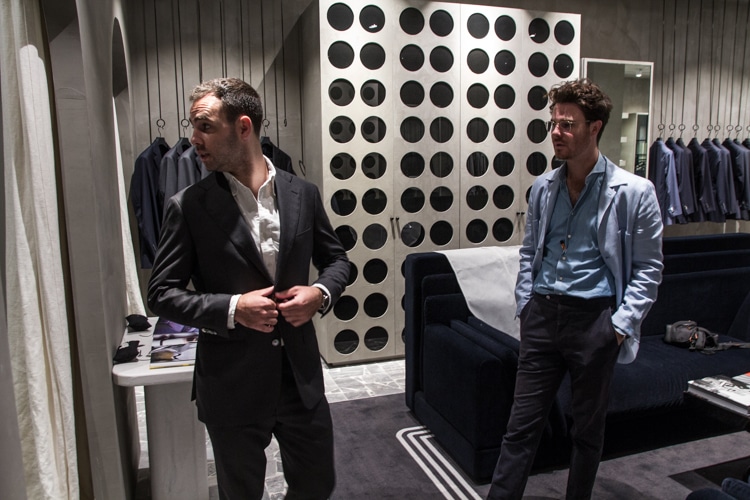 Don't take it too seriously
We happen to be extremely passionate about suits but we know that there are many more important things in life than suiting. So relax and enjoy the process. This way you get so much more out of it.
Give honest feedback
If you are unhappy about something then speak up. We go out of our way to encourage our clients to give us as much feedback as possible. It's the only way we can learn. You are the final judge – not the salesperson / tailor who sells you the garment so keep that in mind.