3 Top-Selling Ridge Wallets Are The Perfect Gift
In Partnership with Ridge
"Carry Less. Live More." That's the motto at The Ridge and the brand is definitely sticking to it. Proving as much are their sleek and streamlined wallets of military-grade materials like carbon, titanium, and aluminium. If you're looking for the perfect gift this holiday season, your journey ends with this extraordinary brand. More than EDC, each wallet is an entire worldview in pocket-friendly form.
Cranking maximum performance out of minimalist design, Ridge Wallets are quite unlike anything you've ever seen. The EDC wears virtual indestructibility on its literal sleeve to instantly distinguish itself from the standard fare. Like the very man who'd own one, these wallets are refined, built to last, and always ready for action. Designed for your front pocket, they hold 1-12 cards without stretching, feature RFID-blocking, and come with both an attachable cash strap and money clip. You may soon wonder why you settled for anything less…or wanted anything more.
The Ridge offers no shortage of stone-cold stunners and they're all guaranteed to please this holiday season. To give you a solid idea of what's in store, here are three of the brand's top-sellers: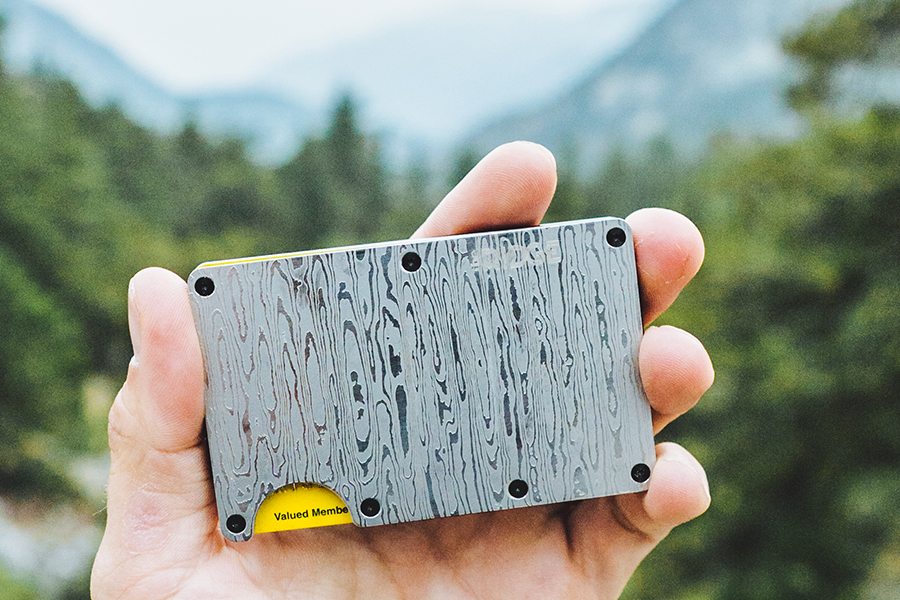 Damascus
You may have seen the iconic Damascus pattern on modern swords or high-grade kitchen knives, where it never fails to hold one's gaze. That's no less true on this slim and superior EDC, which takes inspiration from the very same pattern. Crafted from 304 stainless steel material and reinforced elastic, the wallet is brilliantly compact and compulsively eye-catching. As far as gifts go, this one's a no-brainer.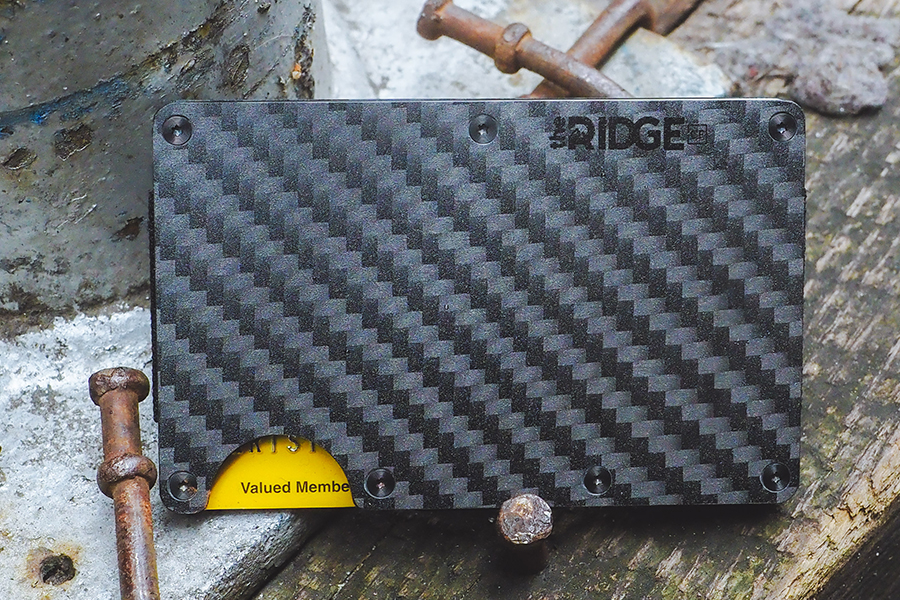 Carbon Fiber 3K
Backed by thousands (upon thousands) of five-star reviews, the Carbon Fiber 3K Wallet is a bona fide minimalist masterpiece. It has all the room you need for cards and bills and yet never loses its slim essence, which isn't to mention the military-grade construction. This product doesn't just reimagine the everyday wallet, it invokes the true spirit of modern adventure. Slip it in your front pocket and go anywhere or everywhere.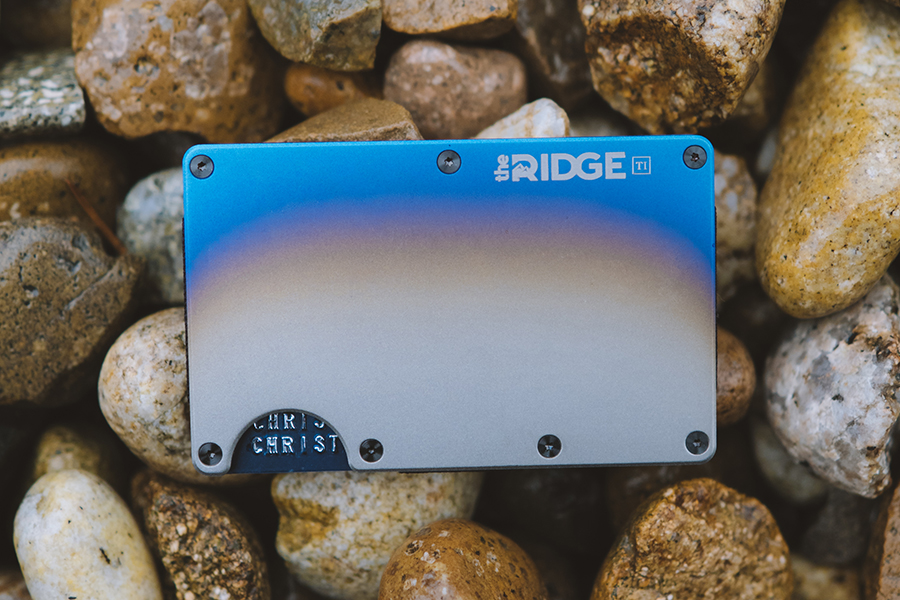 Burnt Titanium
If you know your materials, you know that Grade 5 Titanium is equal parts durable and lightweight. Bring in the stylish burnt hue and you get a best of all worlds scenario. Speaking of optimal materials, the main cardholder uses expandable elastic to fit up to 12 cards without stretching at the proverbial seams. Rarely does so much functionality come in such a streamlined form. Leather bi-fold wallets seem downright inefficient by comparison.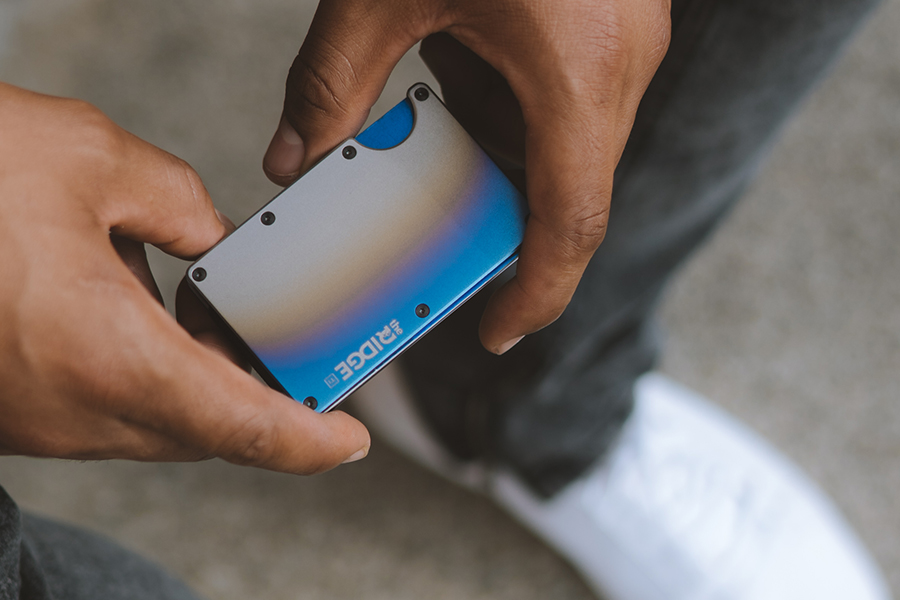 Unfettered design meets ultra-premium material at The Ridge, which might be why so many dudes can't stop talking about these innovative wallets. Each one doesn't just last forever but provides ongoing peace of mind through the power of simplification. If you can't fit everything you need into one of these compact accessories, then you're lugging around too much stuff, period.
Meanwhile, shipping is free and every purchase is backed by a lifetime warranty. The brand also offers a 45-day return period, which is more than enough time to take your new wallet for a test drive.