Sustainable Investment to Drive Vegan R.M. Williams Boots
When it comes to sustainability, we're always on the lookout for more earth-friendly options. Coming as a big surprise and a step in the right direction, the iconic boot-making business R.M. Williams has invested in US plant-based textile manufacturer Natural Fiber Welding (NFW). The whopping USD$20 million investment comes at a time when fashion brands are seeking out further sustainable solutions. Currently, owner Andrew Forrest is being guided by Tattarang investment experts to oversee the process and joins investors like BMW and Ralph Lauren, the advanced technology from NFW hopes to eradicate the use of plastics.
You'll also like:
R.M.Williams Launches New Collection Born From The Ground Up
Get 'On The Road' with R.M. Williams' Newest Collection
R.M. Williams Dog Collar Fits the Four-Legged Concrete Cowboy
Introducing MIRUM®, a 100% natural material making its international footwear debut in our S/S 2022 collection. #ss22 #camper #campershoes https://t.co/3zcQyxWkOI pic.twitter.com/4dgzZWi4oU

— Camper (@Camper) April 4, 2022
Brands like Alexander McQueen, Allbirds, Patagonia, (you name it) have already opted to use NFW's eco-friendly materials, and for good reason. Though crafted with plant-based fibres, the company has the ability to make anything look like a leather polished good, even an iconic Gardener Boot. For Forrest and wife Nicola, a move towards sustainable initiatives would be a logical step, as the paid have already show support through the work of their philanthropic organisation Minderoo.
As noted in an article from Smart Company, Tattarang chief investment officer John Hartman shared, "Leather is of course deeply entwined in the DNA of R.M.Williams, and we have no plan to change that," Hartman said. "However we know consumers are increasingly seeking high-performance, plastic-free leather alternatives. NFW could provide an opportunity for us to further explore this with R.M. Williams."
Though genuine leather continues to be a constant in the company, it's evident that NFW may be able to change the course of the brand's sustainability. As mentioned previously, Natural Fiber Welding is based in the US and currently offers two one of a kind materials. But what even is this technology? Does it really resemble leather realistically? Lucky for you, we took a deep dive into these revolutionary materials.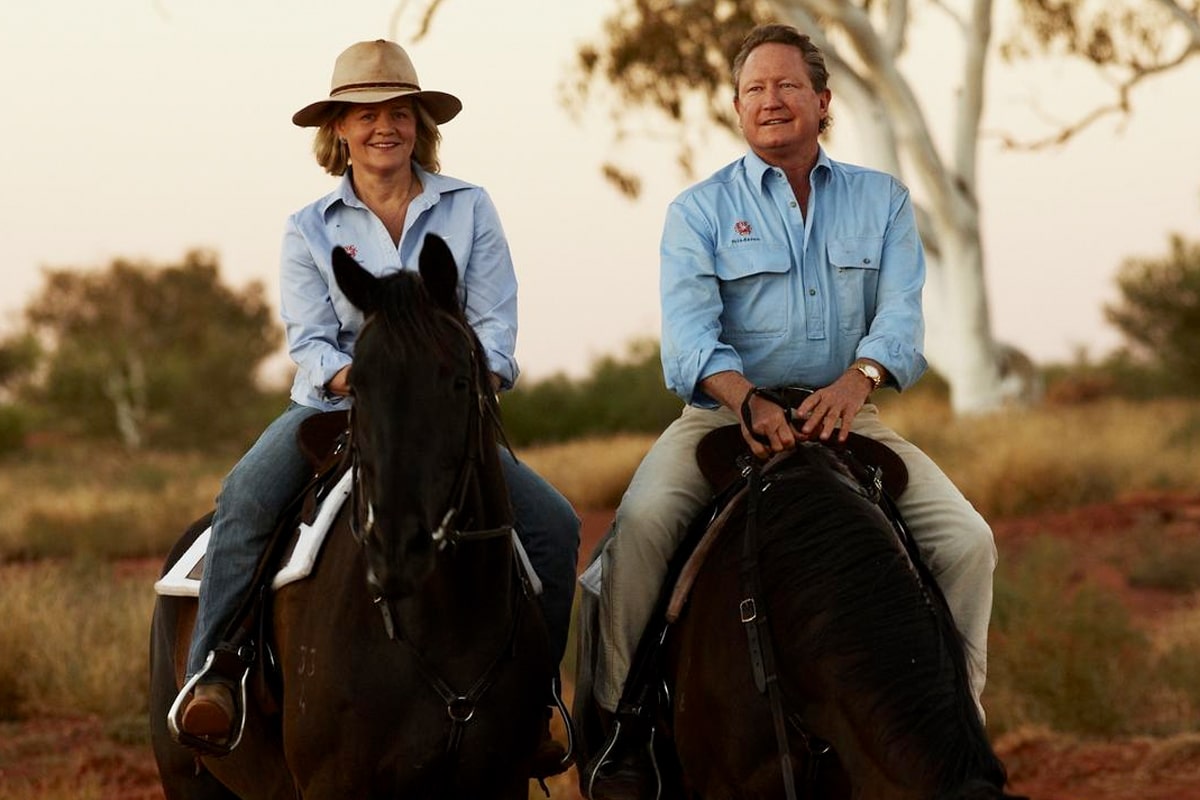 Founded in 2015, NFW is guided by the ethos to deliver beauty, functionality, and performance. The business claims to make low carbon, all-natural, bio-neutral products for a number of footwear, fashion, accessory, and automotive industries. The technology itself is equally impressive. Currently, the company uses a patented "welding" system to create advanced fabrics, a process that sees NFW manipulate bonds within the materials to increase their strength and durability to withstand any weather or temperature changes.
In general, the company's initiative is rare within the textile industry – bringing a significant shift to the world of fashion while advocating for the health of the environment. NFW currently offers two materials to brands around the world. The first is Clarus, a plant-based textile with a moisture wicking structure, crafted with performance in mind. The components consist of both virgin and recycled natural fibres. What's even more impressive is that the textiles are crafted from a sustainable closed-loop process.
The second is Mirium, a leather-like material that is composed of plants and minerals. The super fabric can be made to resemble leather or carbon fibre (peep the pictures it's pretty identical) – making for a highly customizable matter. NFW also goes a step even further in eliminating petrochemicals in their production, which are often found with other faux leather companies.  If this is what's next for RM Williams, we're super keen to see when we can get our hands on some vegan boots.