This Ultra-Rare Domino's Rolex Air-King 114200 is Worth Some Serious Dough
You know Rolex as being a creator of some of the most luxurious—and expensive—watches out there. You also know Domino's Pizza as a purveyor of delicious—and inexpensive—pizzas out there. Given those two statements, you might wonder what the two could possibly have in common. Whether you knew it or not, there is a history between these two brands, and you can see proof of it in the 34mm Rolex Air-King bearing the Domino's logo.
You'll also like:
Drake Flexes Grand Slam $1 Million Richard Mille Watch
Audemars Piguet Gets Icy with 1,102 Diamonds on the New Royal Oak "Jumbo" Extra-Thin
Longines Brings Two Stunning Chromatic Duos to the HydroConquest Range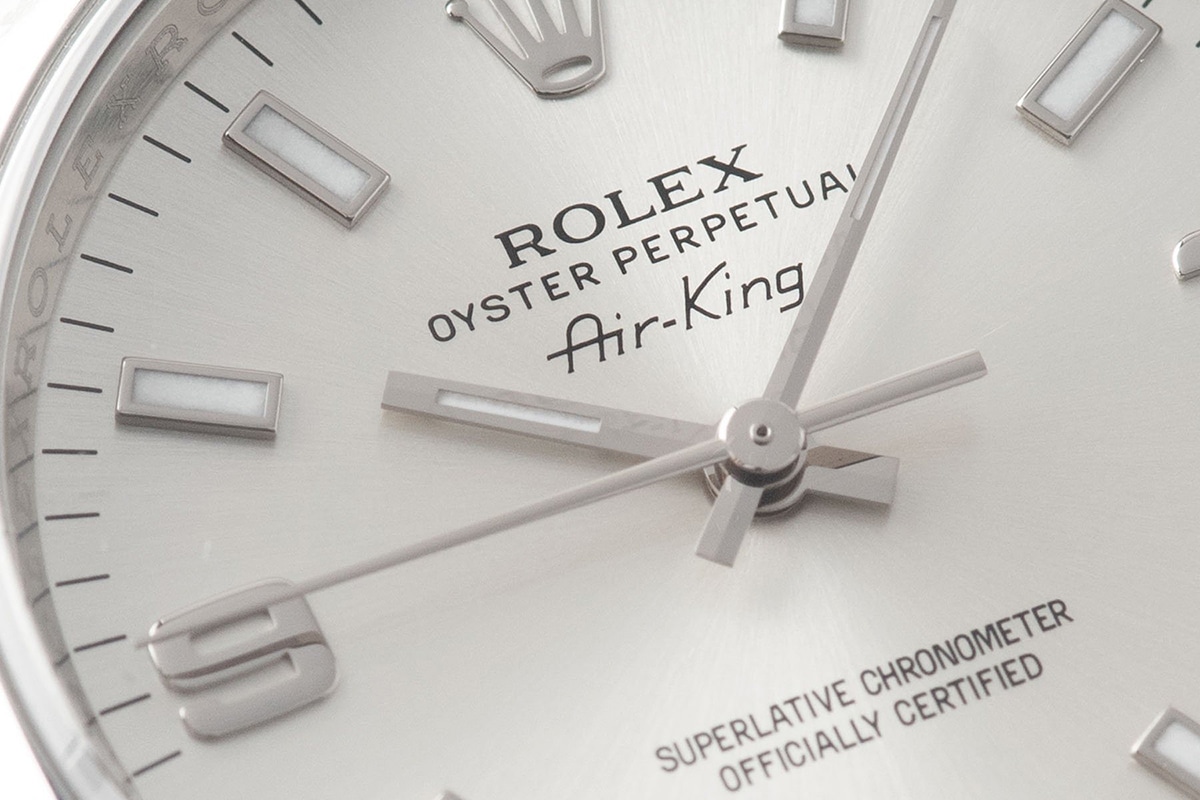 Back in 1977, Domino's inadvertently started an incentive program for its many franchises when Domino's Pizza founder and CEO, Tom Monaghan, took the watch off of his wrist and gave it to a high-earning franchise owner. "I wore a Bulova with our Domino's logo on its face," wrote Monaghan in his autobiography, Pizza Tiger. "A franchisee asked what he had to do to get that watch from me, and I told him, 'Turn in a twenty-thousand-dollar sales week.' He did it."
That event set up a practice of Managhan giving away Seikos to top earners. Things escalated when he ordered hundreds of Rolexes valued at $800 as a reward in what came to be known as the Rolex Challenge. When Rolex prices went up, franchisees had to meet higher goals, such as having to achieve $25,000 in sales for four weeks in a row.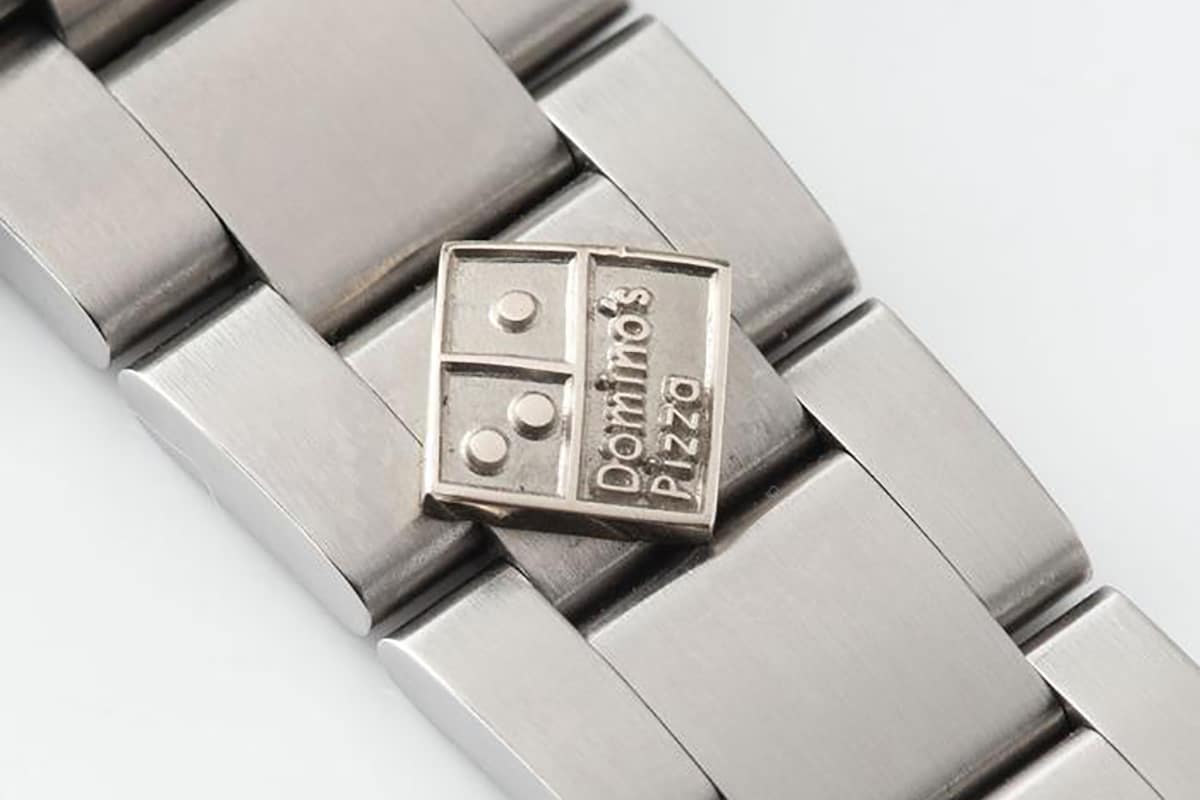 But you don't have to own a Domino's franchise or sling $100,000 worth of pizza to get a Domino's Rolex on your wrist. eBay has a listing for a Rolex Air-King 114200 priced at $8,800. The watch comes in stainless steel for both the case and the band. A stainless steel Domino's logo adorns the band. The case measures 34mm and boasts an ivory dial with silver Arabic numerals for the indices. Whether you love luxurious and expensive watches, or delicious and inexpensive pizza, you can bring them both together in this single watch.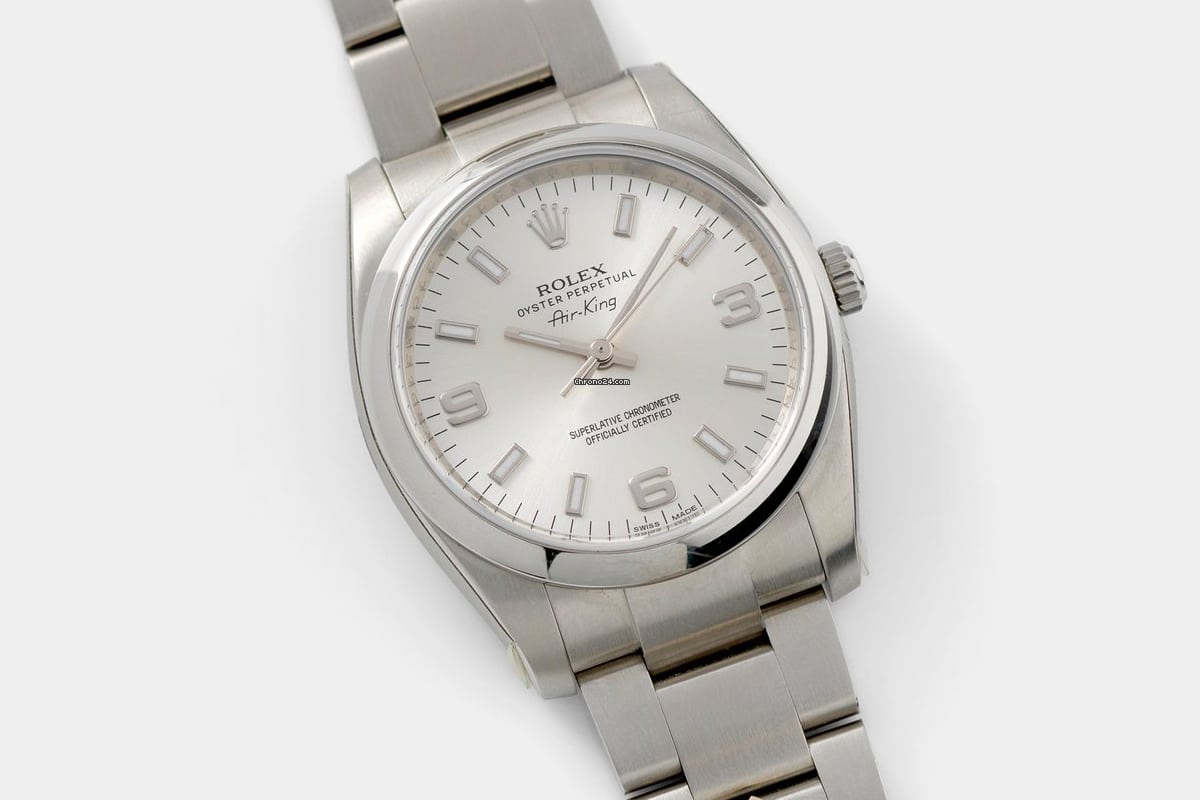 You'll also like:
Drake Flexes Grand Slam $1 Million Richard Mille Watch
Audemars Piguet Gets Icy with 1,102 Diamonds on the New Royal Oak "Jumbo" Extra-Thin
Longines Brings Two Stunning Chromatic Duos to the HydroConquest Range