Garmin's New Epix and Fenix Smartwatches Boast a Mountain of Adventurous Features
Garmin is ready to give the Apple Watch Ultra a run for its money with its latest pair of high-end smartwatches specifically designed with adventure enthusiasts and fitness fanatics in mind. The company has released two new Pro smartwatches, namely the Garmin Epix Pro (Gen 2) and the Garmin Fenix 7 Pro series, "to help athletes and adventurers train for life." Both these new Pro smartwatches feature a plethora of new mapping and training features, hands-free flashlights, sensors and massive battery life to help users be on top of their athletic needs.
RELATED: 15 Best Smartwatches for a Connected Life
Table of contents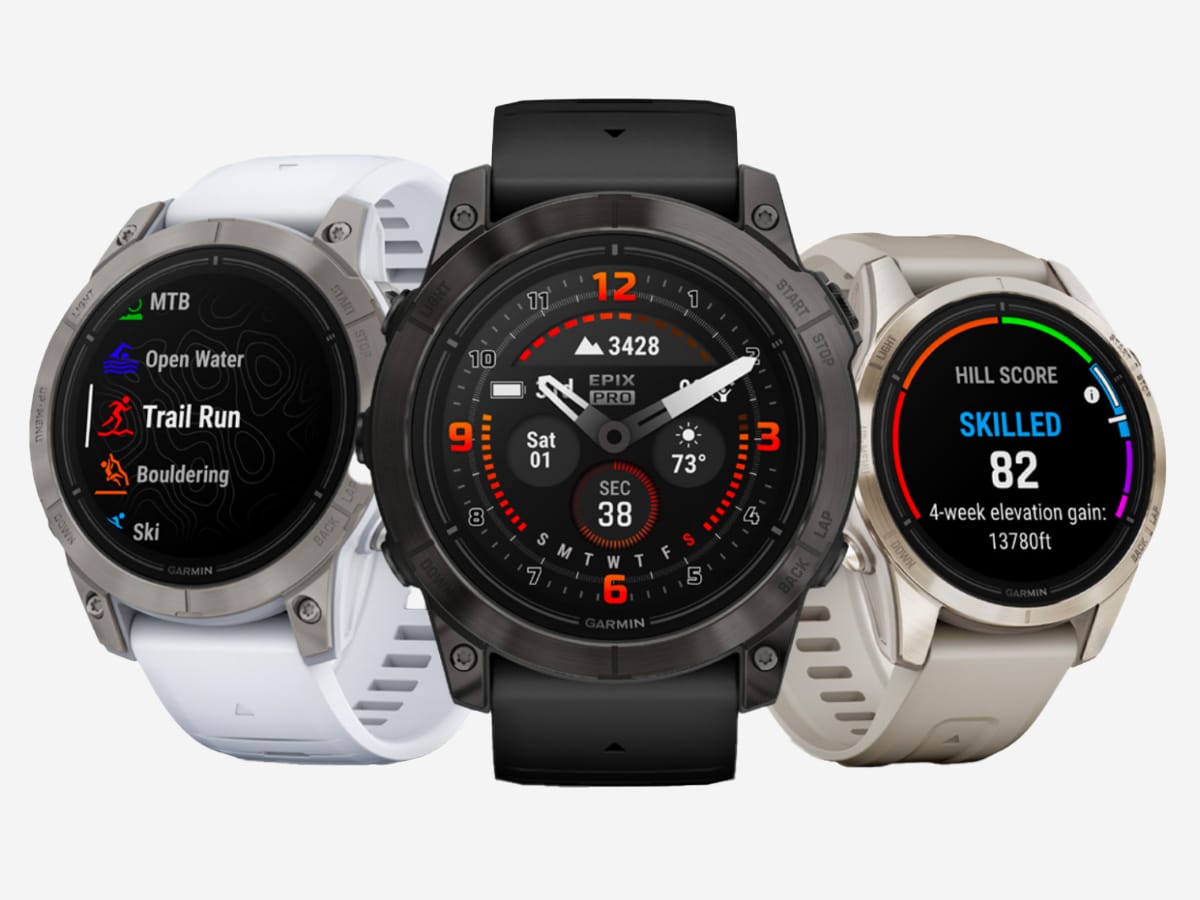 epix Pro Series
Let's start with the epix Pro series. The standout feature of these wearables is the inclusion of a vivid and crisp AMOLED display that not only offers a visually stunning experience but also manages power efficiently, ensuring extended battery life. In addition, the Epix 2 Pro series boasts a built-in flashlight with multiple intensity levels and a strobe mode, providing users with a reliable light source in various situations. For enhanced visibility in darker conditions, there is a "Red Shift Mode" visual display option as well.
Furthermore, these smartwatches come equipped with a wide array of advanced fitness features as well as preloaded activities including soccer, basketball, racquet sports, horseback riding and more. They also have enhanced features such as endurance scores and hill scores, which offer users detailed metrics to enhance their fitness tracking experience. Furthermore, runners and walkers will receive timely notifications about points of interest along their routes. As per Garmin, "Runners using the Up Ahead feature can now see certain POI (point of interest) checkpoints, like aid stations, right on a map to get a better understanding of what's ahead."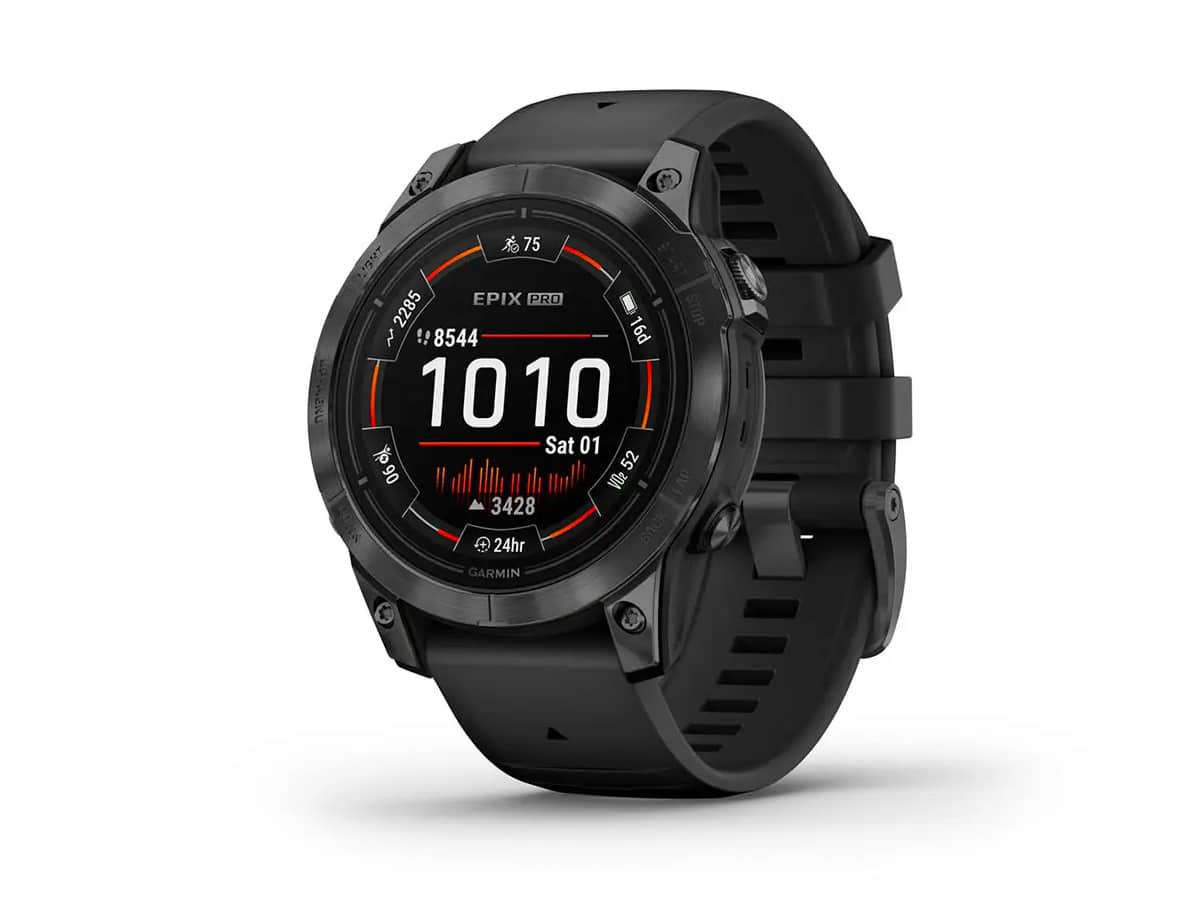 In addition, the smartwatches offer new weather map overlays, enabling users to conveniently access local environmental conditions. Moreover, the introduction of upgraded shading dubbed "Relief shading" enhances the clarity of elevations within topographic maps, making it easier for users to understand their surroundings. Epix 2 Pro has a claimed battery life of up to 31 days.
During the big reveal, Dan Bartel, Garmin's Vice President of Global Consumer Sales said, "To be your best, you need the best, and we're excited to bring innovative features to our most capable smartwatch yet. Packed with innovative training tools, mapping updates, health and wellness insights and more, the new Epix Pro Series means you no longer have to choose between the features you want, but rather which size is best for you."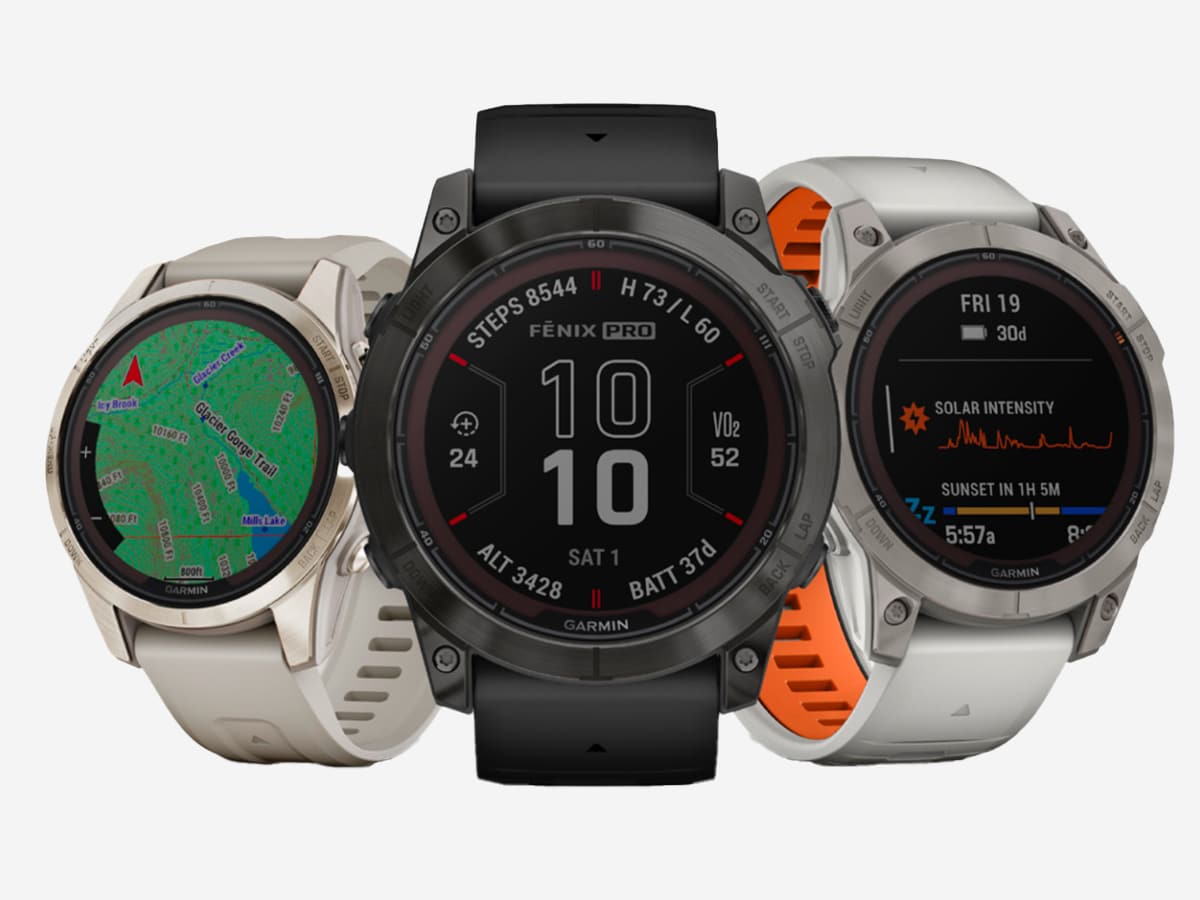 fēnix 7 Pro Series
On the other hand, the Fenix 7 Pro series caters to dedicated adventurers seeking all the advanced features one can possibly think of. Equipped with solar charging, a robust LED flashlight, enhanced mapping capabilities, a red safety light and a strobe mode, these smartwatches are designed to offer greater awareness during nighttime training. The Fenix 7 Pro series also gets a "next-generation MIP display" that features redesigned pixels, backlight and solar panel "to improve indoor readability, providing increased brightness, power efficiency and adaptability to different lighting conditions."
Moreover, the heart rate sensor has undergone some notable improvements and now ships with state-of-the-art optical sensors and sport-specific algorithms that accurately monitor your pulse rate across a wide range of activities. However, it's worth noting that the Fenix 7 Pro series does not include an ECG app, so if ECG is your primary requirement, you might want to look elsewhere. Garmin even claims that the smartwatches have been tested to U.S. military standards for thermal, shock and water resistance.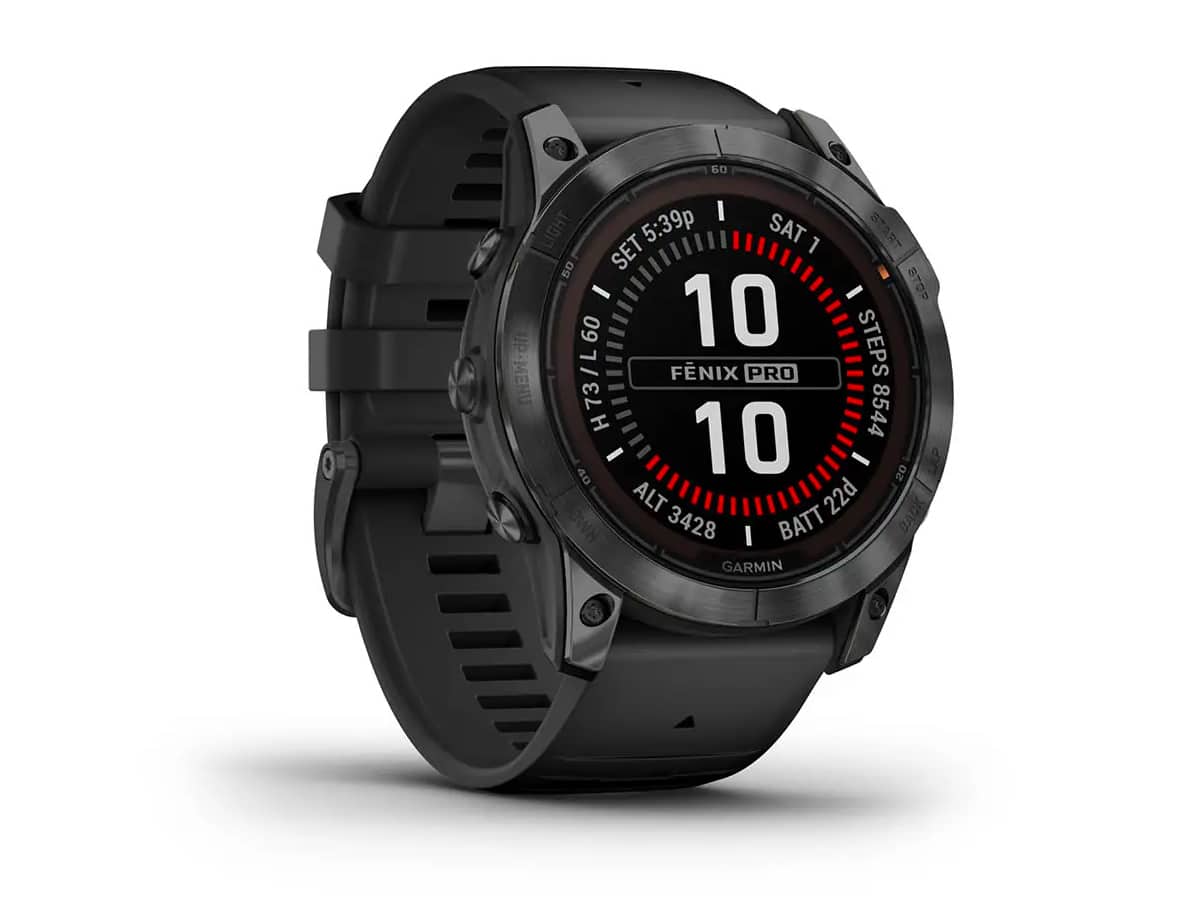 The endurance score feature revolutionizes how you gauge your ability to sustain prolonged physical activities. By integrating V02 sensors, hill scores, and your historical training data, this feature provides a comprehensive evaluation of your endurance levels. There's even a hill score feature that is designed to assess your uphill running capabilities by measuring your "running strength on steep climbs and running endurance on long ascents." Hill Score not only provides real-time feedback but also tracks your progress over time by taking into account factors such as VO2 max and training history.
Similar to the Epix 2 Pro, the Fenix 7 series also offers an enhanced mapping system that includes weather overlays, points of interest, and notable enhancements to topographic maps. Additionally, there is a range of new preloaded activities, including whitewater rafting, motocross and overlanding. The company promises a battery life of up to 38 days. However, take this number with a grain of salt as that's something we will have to test out for ourselves.
Pricing
You have the option to choose from a range of sizes and editions in both the Epix Pro (Gen 2) and Fenix 7 Pro series. These premium fitness trackers are available in three sizes: 42mm, 47mm, and 51mm, with options to select between standard and Sapphire Editions. In the US, the Epix Pro (Gen 2) range starts at USD $799.99 (AUD $1224), while the standard Fenix 7 Pro series is priced at USD $899.99 (AUD 1377).